55×5 Manifestation Method Printable Worksheet
This 55×5 Manifestation Method Worksheet is designed to make your manifestation practice easier than ever. Instead of counting lines each time you practice this manifestation method, simply print out a copy of this numbered worksheet. To make it even easier, you'll also receive a second file with editable text fields. This means you can write your affirmations directly on your computer, tablet, or phone.
What Is The 55×5 Manifestation Method?
The 55×5 Manifestation Method is fairly straightforward: it simply requires you to choose an affirmation, then write down that affirmation 55 times in a row for 5 days straight. As you begin writing your affirmation, write the words as though they really have come true. Feel the emotions of your affirmation in your bones. The 55×5 Manifestation Method works because it allows you to set an intention for exactly what you want to manifest and sets the foundation for high vibrations and positive emotions. Your only job is to feel good, cultivate joy, and know that you truly are worthy of having it all.
To learn more about the 55×5 Manifestation Method, including how to create affirmations for this practice, you can read my article here.
What You Will Receive:
One 2-page PDF file with editable fields that can be typed directly into on your phone, computer, or tablet.
One 2-page PDF file without editable fields, for printing purposes.
Please note that due to the digital nature of this product, all sales are final and non-refundable. However, if you have any issues with your order, please do not hesitate to contact me at zannakeithley@gmail.com. These pages are designed for standard 8.5 x 11 printer paper. Most printers should let you alter the settings to ensure the best fit.
---
$2.22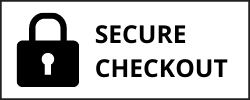 Click here to return to the online shop.
---