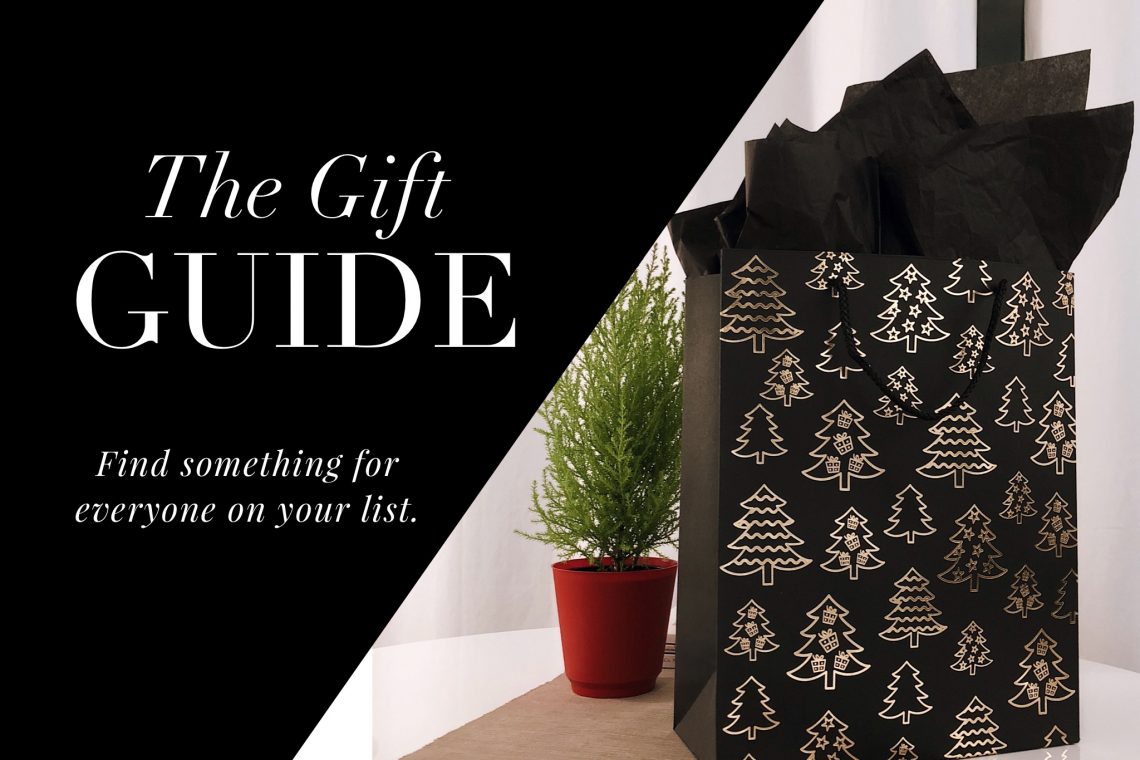 Looking for meaningful and high-quality gifts for everyone on your list? Check out these sincere and thoughtful gifts for manifestors, meditators, personal growth seekers, self-care lovers, and spiritual souls. Plus, be sure to check out over 30 awesome mindfulness gifts for kids from ages 0 to 17. The gifts in this Holiday Gift Guide have been carefully selected to help you save time and, even more importantly, purchase incredible gifts for the people who mean the most to you.
Disclaimer: This post contains Amazon links. As an Amazon associate I earn from qualifying purchases. If you purchase a product using my link, I may receive a small commission at no extra cost to you. You can read my full disclosure policy here.
Holiday Gift Guide 2020
Are you looking for thoughtful and high-quality gift ideas for family, friends, co-workers, and even your Secret Santa?
Gift giving is a beautiful and meaningful way to show the people in your life how much they truly mean to you. So this year, I've created four gift guides with everything from inspirational gifts to encourage and uplift to meaningful gifts for manifestors, growth seekers, and spiritual souls.
Here, I've consolidated all of these gift guides into one easy place for you to find everything you're looking for. All of the gifts in this Holiday Gift Guide have been thoughtfully selected with deep care and consideration.
I hope the gifts below will help you spread messages of love, encouragement, kindness, sincerity, and care for all of the people on your list.
If you want to go to any of the individual blog posts, check out the links below. You can also use the Table of Contents to skip to any of the sections on the list.
Thoughtful Gifts to Encourage and Inspire
Below, discover 15 thoughtful gift ideas to encourage, uplift, and inspire! These inspirational gifts make great presents for family, friends, and coworkers and are sure to be a hit at all of your holiday gift-giving festivities.
Books
Books are one of the best all-around gift ideas because they work for all age groups, and by selectively choosing a book for somebody, you show thoughtfulness and care in your choices. They also stand up to the test of time, so when you purchase a book for someone, it's truly a gift they can keep forever.
There are so many incredible books out there, your biggest predicament with giving a book as a gift is deciding what to choose!
Here are some of my favorite inspirational books that have encouraged and inspired me to think big, go after my dreams, and live my best life:
Affirmation Cards
Affirmation cards are the perfect way to bring some encouragement and inspiration to a person's day. Each deck usually comes with about 40 to 50 cards, and each card has a positive, uplifting affirmation written on it. Your gift recipient can choose a different card each morning to start their day with some high-vibe, positive energy.
I absolutely love these beautifully illustrated Lamare Affirmation Cards with 40 positive affirmations cards that come in a classy gift box. They're elegant, gorgeous, and truly uplifting!
For something a little more lighthearted and quirky, check out these Affirmators! 50 Affirmation Cards to Help You Help Yourself – Without The Self-Helpy-Ness! These are fun and playful and will bring cheer to anyone on your gift list.
Motivational Quote Cards
Like affirmation cards, motivational quote cards are a great way to uplift, inspire, and bring an extra dose of positivity to anyone's day. I've kept motivational quote cards on my desk for years, and I love to change the card each morning and read what new source of inspiration is waiting for me.
Another awesome idea is to keep the deck yourself, but choose different quote cards from the deck for different people and slide it into a letter or add it to a Christmas, birthday, or graduation present.
I adore these coaster-sized Dessie Motivational Cards with 63 unique inspirational quote cards. They're cute, inspiring, and the perfect way to uplift family, friends, and coworkers.
Inspirational Jewelry
Inspirational jewelry is one of my favorite gift ideas because it's truly something your gift recipient can keep with them throughout their entire day. From necklaces to bracelets, there's no shortage of beautiful pieces to choose from, and I also love that this makes a great gift for anyone at any age.
These Joycuff Bracelets are the perfect gift for a friend or family member. Each bracelet has a different message engraved inside, and there's an assortment of message choices, so you can choose the one that best fits your gift recipient. And this simple yet stunning "You Are Limitless" necklace is an absolute showstopper. The inverted triangle represents limitless strength and bravery, a message that will absolutely uplift and touch the heart of your recipient.
Mindfulness Jar
What is a mindfulness jar, exactly? Generally, it's a jar that has 31 different folded slips of paper on it. Each slip of paper has a different mindfulness activity printed on it. Every morning, the person who owns the jar picks a new slip of paper and performs that mindfulness activity sometime during the day. This is a great way to cultivate new, positive habits and to embrace mindfulness in your daily life. As a gift, this is super unique and thoughtful and shows that you put real care into your gift selection.
With time and creativity, this is definitely a gift you could make yourself. If you want to purchase something that's ready to go, this Rustic Mindfulness Jar is absolutely perfect. It's well-packaged and already well-suited for gift-giving, and the activities are thoughtful and easy enough for even a super busy person to carry out. For something a little different, you could also go for The Little Calm and Happy Company Positive Quotes Jar. This one has 30 mindfulness quotes in it that give simple yet powerful messages to remind you to stay patient, live in the present moment, and embrace all of life's ups and downs.
Desk Calendar with Quotes
Just like the motivational quote cards, this is a perfect gift for daily encouragement and inspiration. Your recipient can put this on their desk (or anywhere else they're sure to see it) and get a new uplifting quote every single day.
I absolutely love the RYVE Motivational Daily Flip Calendar for so many reasons. Beyond the fact that it's gorgeous, I love that it doesn't just have inspirational quotes, but it has motivating self-reflection prompts as well. And even better? It doesn't have days of the week printed on it, so it can actually be used year after year.
Self-Care Cards
Like the other cards on this list, self-care cards allow a person to pick a different card every day and perform the activity on the card. This Self Care Bucket List box has 100 cards completely dedicated to helping you to destress and focus on your own happiness. The cards are color-coded, so depending on your mood, you can choose a yellow card for a challenge, a red card for loving yourself or others, or green for a reminder to enjoy life's journey. Activities range from cuddling someone or something to walking in the rain to decluttering your wardrobe.
I love this as a thoughtful gift idea because it's one of those things that someone likely really needs but would never buy themselves. It's also another super considerate gift that shows that you truly put thought into your selection. And, more than anything, it shows that you care.
Gratitude Journal
Gratitude is one of the most powerful forces in the world to create profound positive change in a person's life. It's an extraordinarily simple practice to perform, but actually remembering to choose gratitude throughout the day and to look for things to be grateful for can be hard, especially when we're caught in the stresses of every day life.
That's why I love gratitude journals. Most only require a few minutes of your time in the mornings and/or evenings, but their effects go a long way. One of my favorites is this Gratitude Day and Night Reflection Journal. Every morning, you can write your daily focus, some uplifting affirmations, and things you're grateful for and excited about that day. At night, it gives you space to reflect on good things that happened that day and positive thoughts to carry you to sleep. These are powerful habits for a person to cultivate, and it makes for a super thoughtful present that will have a profound effect on anyone you gift it to.
Coffee Mug
Coffee mugs are a classic gift because you can personalize your choice for the recipient to fit their style and aesthetic. Plus, on top of drinking coffee, tea, hot chocolate, and other toasty beverages, mugs can also be used as decor in the home or office. (I have four coffee mugs sitting on the shelf above me that I use as inspirational decor.) Mugs are also great because you can pair it with other gifts like a deck of affirmation cards, or you can add some tea or hot chocolate packets, or even a gift card to the recipient's favorite coffee shop.
This White-and-Gold "She Believed She Could So She Did" Mug is perfect for the woman in your life who is out there kicking butt and making her dreams come true. I also adore this "Magical Unicorn" Mug with an image of a unicorn on the front and the words "Believe in yourself," on the back. It's both inspiring and adorable!
Positive Energy Throw Blanket
If your gift recipient is anything like me, then blankets are pretty much the greatest gift ever. I've lost count of how many throw blankets I own, but I can tell you this: there is never, ever such thing as too many.
This Chanasya Throw Blanket is the blanket of my dreams: soft, plush, warm, and super snuggly. Plus, it comes in multiple color and size choices, and it has uplifting words printed across its surface so you can quite literally wrap yourself in positivity. Maybe it's my love of warmth speaking, but I can't think of anything better to uplift, encourage, and inspire.
Organic Bath Bombs
Keeping up with the warm and cozy routine, gifting bath bombs and other bath products is basically like gifting somebody self-care in a box. Bath bombs help to moisturize the skin while giving you the chance to relax and destress. And to add an inspirational element to the gift, you can choose a set that has inspirational messages written on the wrapping. These Organic Bath Bombs with Inspirational Messages come beautifully packaged, and each bath bomb has an encouraging phrase on it, like "You Are Beautiful," and "Dream Big." This makes for the perfect gift for anyone looking to add some extra self-care practices to their life.
Scented Candles
And since we're on the theme of self-care, candles are another gift that contribute to a person's total wellbeing. There's just something comforting about a candle's soft glow, especially in the midst of darkness. Candles are also often used in meditation, so this could be an addition to someone's meditation practice as well. This Scented Candles Gift Set makes the perfect gift because it already comes beautifully packaged, and the colors on it are gorgeous. I especially like that the candles are made from natural soy wax and pure-grade natural essential oils with a lead-free organic cotton wick. The scents are also light and pleasant, so they won't give off that overpowering aroma that some candles emit.
Empowering Questions Cards
I was trying not to fill up this list with card decks, but I had to add one more because of how profoundly powerful it is. Card decks that challenge you to answer questions about yourself that you may never have even thought about can truly reframe your entire perspective. When you're caught up in the busyness every day life, it can be difficult to step back and ask yourself questions like, "What would I do if I had enough time?" This also makes a great gift because you can actually answer some of the questions with your gift recipient if you want. Your gift recipient could choose to journal their answers or simply take a few minutes each day to think about their answer. It's also a great activity that can be done with a partner, a friend, or a family member.
These Empowering Questions Cards have 52 questions for mindfulness, self-discovery, self-empowerment, building confidence, and so much more. I also love the colorful designs and that the doors and frames you see on the borders of the cards represent the doors to your inner world.
Bullet Journal Supplies
This is a fun one because it allows you to get creative and really tailor your choices to your intended recipient. A bullet journal is a single notebook that allows you to add collections, spreads, schedules, lists, and so much more (the possibilities are truly infinite) as a method to not only stay organized but also to reflect and embrace your inner creativity. Just type in "bullet journal ideas" into your Pinterest search bar, and you'll be amazed at the creativity that you discover. I've loved using bullet journals to track monthly goals, daily habits, daily moods, weekly and monthly reflections, and to create vision boards that I can look at every day.
To get started with bullet journaling, the bare minimum a person will need are a notebook and pens. I'd definitely recommend purchasing a dotted notebook as it makes it much easier to draw on. This Paperage Notebook is a great choice for someone starting out with bullet journaling, and it comes in multiple color choices so you can choose what best fits your recipient. These iBayam Journal Planner Pens are high-quality and have 18 fantastic color choices. And if you want, you can add in some Washi tape as well, like this 40-Rolls Washi Tape Set of nearly every color you can think of, or this gorgeous 48-Roll Washi Skinny Tape Set.
Inspirational Wall Decor
Wall decor is always a great gift because it's another one you can personalize for your recipient. And there's no limits to where an inspiring quote can be placed for some extra encouragement and inspiration: an office, living room, bedroom, hallway, kitchen, bathroom . . . even a laundry room can make a great setting for some uplifting words.
This set of six, 8 x 10, black-and-white Inspirational Wall Art adds just the right amount of positivity without going over the top, and I love that they can match virtually any room. (Just keep in mind that they're unframed, so you can either gift them as is or choose some simple and elegant frames to put them in.) For something that has a little more color and takes up less space, check out this ready-to-hang, 12 x 16 inch canvas print Inspirational Wall Art with Motivational Quotes. It's cute, inspiring, and full of genuine positivity!
Artificial Succulent Pots
These are a little burst of encouragement and enthusiasm in anyone's day, and they're the perfect office accessory to add to a desk or bookshelf. I love these Rose Gold Artificial Succulent Plants because they're cute, uplifting, and don't give off the tacky fake vibe that you see in a lot of artificial plants. Just note that you have to stick on the decals to the containers and add in the rocks and plants yourself, but this is super straightforward and easy to do.
Meditation Products & Decor
If your intended gift recipient is already an experienced meditator, then gifting them with meditation products and decor can enhance their meditating experience. (Be sure to check out my post, 15 Best Meditation Gift Ideas of 2020 for more awesome gift ideas.) And if they're new to meditation or just thinking about starting, then gifting them with meditation products is a great way to support and encourage their growth. It also shows a lot of thought and consideration in your choices!
A meditation cushion is a great gift for a new meditator. Meditation cushions are known to reduce pain and increase comfort, and they're also great for aligning your spine and helping you to breathe better during meditation. This Florensi Meditation Cushion is my go-to cushion for daily meditation. It's soft, comfy, and absolutely beautiful. Also, note that even though the outer cover is described as "velvet," the manufacturer has assured that it's completely vegan with no animal by-products. (The cover is 100% polyester and inside it's filled with 100% buckwheat hull.)
Audible Gift Membership
If you can't find a physical gift that suits your intended recipient, or if you want to do something a little outside the box, the gift of an Audible Membership is one of the best presents you can gift to a person. I have always loved reading, but in the midst of my busy daily life, I feel like I never have time to read anymore. To change this, I started listening to audiobooks on my morning runs, and it was a complete game changer in my routine. Audiobooks are also great for anyone who has a long commute, and they can also be listened to while doing daily chores like cooking and cleaning.
With an Audible Gift Membership, you can gift someone a 1-month, 3-month, 6-month, or 12-month membership. Amazon will send your recipient an email on the day of your choosing with redemption instructions, OR you can choose to print the information and give it directly to your recipient.
---
Meaningful Gifts for Manifestors, Growth Seekers, & Spiritual Souls
Looking for high-quality and meaningful gifts for the spiritual people in your life? Below are 60+ meaningful gifts for spiritual souls divided into 11 sections. These gifts are thoughtfully selected to support, encourage, and inspire one's spiritual journey while showing that you truly value their presence in your life.
Spiritual Books
Books are one of the best all-around gift ideas because they're thoughtful, considerate, and last forever. Because there are so many books to choose from, it shows a lot of care when you select a particular book for someone. Of course, the vast amount of choices can also make it overwhelming to pick just one or two. Below are some of my favorite spirituality-centered books on topics like mindfulness, manifestation, faith, joy, enlightenment, and creating a beautiful life.
Journals and Notebooks
Journaling is one of the most powerful ways to truly connect to your inner self. For guided journaling, I love ones that have inspiring prompts like the Super Attractor journal. A gratitude journal is great for someone who may be short on time as it encourages them to write just a few things they're thankful for every morning. And I'm a bit of a compulsive notebook buyer, so I also love the gorgeous notebooks for journaling, taking notes, and displaying as beautiful office decor.
Affirmation & Oracle Cards
Oracle cards are essentially spiritual card decks that aren't confined to super strict rules or structure. When you choose a card, you follow your intuition to decipher its meaning. The meaning you perceive or interpret might be different than what someone else interprets, and that's totally okay. Oracle cards make a wonderful gift because they allow the recipient a way to truly get in touch with their intuition, and you can find some absolutely beautiful ones like the card decks below. If you're unsure about standard oracle decks, I definitely recommend affirmation decks as they're truly uplifting and inspiring, and they make for a super thoughtful gift.
Gabrielle Bernstein Card Decks
I've seen a lot of different types of affirmation and tarot cards, and Gabrielle Bernstein's are some of the most beautiful and inspiring ones out there. The Spirit Junkie cards are her latest deck, and it might just be my new favorite. The watercolor images are stunning, and I love the inspiring messages designed to uplift and empower spiritual junkies to let their light shine and be a force for good. (But truly, you can't go wrong with any of these card decks.)
Moon Decor
"Just add one moon decor product," they said.
"It'll be easy," they said.
I separated the moon decor from the other home decor items because it is, in fact, not easy to choose just one product. All of these items would make a beautiful addition to anyone's meditation room, office, dorm room, apartment, or bedroom. And these are exactly the types of gifts that evoke tiny gasps and starry gazes when they get opened.
Spiritual Decor
Beautiful home decor is always a good gift idea, especially when you choose something special that truly reflects your recipient's taste. I also love when I know it's something that they're going to love but wouldn't normally buy themselves. These gift items are perfect for meditators, crystal lovers, and anyone on a spiritual journey of self-discovery and enlightenment.
Beautiful Tapestry
Again, I wanted to choose just one here, but I couldn't. Tapestry makes a great gift item that can be used in any room. I love using tapestry as wall decor, but they can also be used as curtains, tablecloths, picnic blankets, and so much more. I especially love the tapestry below for one's yoga or meditation room, or just anywhere they want to feel calm, serene, and/or inspired.
Wall Decor
If you know your intended recipient has some extra space on their walls, wall decor always makes for a super thoughtful gift. I especially love to gift wall decor that includes inspiring quotes to uplift a person throughout the day. All of these options can be used in any room, and they're inspirational without being too over-the-top.
Chakra Books & Accessories
If you know someone who is just starting their spiritual journey but may not know all about chakras yet, then chakra items make a great gift to support them on their journey. And even if your intended recipient already has a strong understanding of chakras, items like the Tree of Life Wall Hanger and Energy Generator Pyramid make for beautifully thoughtful gifts that any spiritual seeker will love.
Positive Energy & EMF Protection
EMF stands for Electromagnetic Fields (or Electric and Magnetic Fields), also known as radiation. These fields are emitted from cell phones, microwaves, and other electronic devices. There are varying levels of concerns about EMFs, so this can definitely be a "know your recipient" type of gift. The items below are also great for chakra balancing, and they make beautiful decor pieces.
Jewelry
If you're shopping for a jewelry lover, then it's pretty hard to go wrong with choosing jewelry as a gift. Moons and lotus flowers both have rich symbolism in the spiritual world, and the pieces below are absolutely stunning. I'm also a big fan of the Joycuff inspirational bracelets like the one below. They offer a huge selection of inspirational quotes, so you're sure to find at least one that will perfectly fit your intended recipient.
---
Best Meditation Gifts of 2020
Below are 15 of the best meditation gift ideas you can get for the meditator in your life in 2020. All products are high-quality, highly rated, and sure to please beginner and experienced meditators alike.
A Soft Meditation Cushion
If you were to ask me to name only one thing I'd recommend any meditator have, it would definitely be a meditation cushion.
Meditation cushions can reduce pain, increase comfort, and improve your posture by tilting your hips forward, which gives you better support in your back and aligns your spine. This alignment may also help you to experience smoother, easier breathing, which in turn, helps you to quiet your mind and look within.
This gorgeous Florensi Meditation Cushion is my go-to cushion for daily meditation. It's soft, comfy, and absolutely beautiful. Also, note that even though the outer cover is described as "velvet," the manufacturer has assured that it's completely vegan with no animal by-products. (The cover is 100% polyester and inside it's filled with 100% buckwheat hull.)
Mindfulness Cards
Meditation is just one of many ways to practice mindfulness, and the use of mindfulness cards is a really powerful way to cultivate mindfulness in one's daily life. When your gift recipient is feeling stressed, scattered, or just needs a minute to pause and breathe, they can pull out a card and follow the practices on the cards. These can also be used as part of a daily routine to practice good habits and learn more about mindfulness.
I love these Stress Relief Cards for Meditation Relaxation. Each pack comes with 46 cards (that are small enough to fit into a bag or purse), and the cards have simple yet powerful mindfulness exercises to relieve stress and bring you back to the present moment.
Affirmation Cards
Incorporating positive affirmations in my daily routine has truly enhanced my life in every way. Not only has it boosted my self-esteem while helping me to find my inner courage to follow my dreams, but it's also helped me to better cultivate mindfulness.
Instead of letting my brain wander off into five bazillion stress-inducing directions, I have the power to choose my thoughts. And I've found that affirmations offer me a way to choose positive, uplifting thoughts that support my total wellbeing.
Affirmation cards are an incredible source of inspiration to add into your daily routine. These beautifully designed Lamare Affirmation Cards are my favorite. Not only are they pretty, but they're uplifting and serve to support your (or the meditator in your life's) total wellbeing.
Crystals
Crystals offer a way for you to heal your energy centers (chakras) as well as to manifest your desired intentions, whether that be love, abundance, health, creativity, friendships, or any other powerful dream you wish to manifest into your reality.
Meditating with crystals can be a deeply healing practice. For instance, Amethyst is a stone of balance that promotes peace and calm within, while Blue Lace Agate calms your mind and soothes your spirit.
If the meditator in your life is new to working with crystals, this Premium Healing Crystals Kit is a perfect introduction to working with crystals. It even comes with a Chakra Healing Reference Guide that they can download as an e-book. There's also options for a Deluxe Prosperity Collection and Deluxe Chakra Collection. Even if the person you're shopping for has experience with crystals, these are awesome options that any crystal lover would be happy to receive.
Coloring Books
Coloring books have multiple benefits for both the gift giver and receiver. For the giver, they're relatively inexpensive, so you can buy multiple ones with some colored pencils or pair it with another gift, like some mindfulness cards. This makes for a super thoughtful all-around gift that shows you took care and effort in your selections.
For the receiver, coloring books offer a great stress-reducing outlet to unwind and stay in the present moment. They also allow a person to embrace their inner creative artist, which is something we all need from time to time, no matter our age.
Here are some really awesome mindfulness-centered coloring books:
Tibetan Singing Bowls
Tibetan singing bowls have a rich history that dates back thousands of years. Singing bowls have the ability to adjust the electrical frequencies within your body and brain, allowing you to access theta waves, which better help you to relax. Inner peace is definitely one of the major benefits of using singing bowls, but they're also known to help stimulate creativity as well as to allow you better access to your subconscious brain.
This Tibetan Singing Bowl Set is an incredible option as it's both beautiful and functional. It also comes with a User's Guide ebook to help even someone with no experience get started right away. This is a great gift option to enhance anyone's meditation experience.
Mandala Rug
Many meditators like to create sacred spaces for themselves that promote calm, harmony, and relaxation. Crystals, candles, plants, mirrors, pillows, blankets, rugs, wall art, and other meaningful objects can all be used in one's sacred space.
This gorgeous Boho Mandala Bedroom Circle Rug is the perfect edition to anyone's meditation space. It has three color choices, and I love that the colors are muted so that they can match anyone's space, no matter the decor. This gift is sure to be an instant hit with the meditator in your life.
Candles
Candles are another great option that a meditator can use in their sacred space or simply place around their home to fill their rooms with relaxing scents. Some meditations also have the meditator stare at the flame of a candle for a certain amount of time, so there's a functional component to this gift as well.
This Chesapeake Bay Candle Scented Candle, Reflection + Clarity (Sea Salt Sage) has a pleasant, soft aroma that won't bother even those who are sensitive to scent. It also has an balanced, elegant look to it that invites a sense of calm and serenity to anyone in its vicinity.
Himalayan Salt Lamp
Himalayan salt lamps are known to purify the air and balance electromagnetic radiation while increasing one's mood, improving cognitive performance, and even reducing allergies and asthma. While there is still a lot of testing to be done to know if any of these claims are actually true, I can tell you from personal experience that I find these lamps to be extremely calming. In the evenings, instead of using bright and/or harsh lighting, I use the soft and gentle ambient light of the Himalayan salt lamp around the home. It's peaceful, relaxing, and puts off just the right amount of light before bed.
You'll find Himalayan Salt Lamps in all different shapes and sizes, but I personally prefer the sleek look of this 100% Authentic Natural Himalayan Salt Lamp – Hand Carved Modern Rectangle. It's the perfect addition to a bedroom, office, living room, or meditation space.
Inhale/Exhale Wall Art
Sometimes, simplicity is key. And that's exactly what these are. Simple. Timeless. Perfect for the meditation lover in your life.
These 8×10 Inhale Exhale Wall Art Prints can easily fit perfectly into a bedroom, living room, meditation room, office, or even a bathroom. (Just don't forget the frames!)
Meditation Bench
If the meditator in your life already has a meditation cushion, this is a great alternative that may be new to even advanced meditators. Meditation benches offer the chance for even deeper breathing and better focus. They're unique, and they also are a good alternative for those who get uncomfortable sitting cross-legged on the floor.
I love this Monk & Llama Kneeling Meditation Bench with Foldable Legs & Cushion for so many reasons: it has a cushion, it has foldable legs and a carrying case for travel, and it's made from 100% natural sustainable bamboo.
Essential Oil Diffuser
An essential oil diffuser is one of the best self-care purchases you can make to serve and support your total wellbeing. So when you purchase this for the meditation lover in your life, you show how much you care about their health and happiness. Essential oils are known to help you relax, sleep, boost energy, relieve stress, and even help with alleviating headaches. Additionally, different essential oils are associated with your body's chakras, helping to balance and heal the energy centers within your body.
This BAIESHIJI Metal Vintage Essential Oil Diffuser comes in four different styles, and each one is absolutely beautiful. It has four timer setting modes and an automatic shutoff function. For essential oils, I'd recommend this Cliganic USDA Organic Aromatherapy Essential Oils Set of 8. They're USDA certified organic and also have a Cruelty Free Certification, guaranteeing the products haven't been tested on animals.
Gratitude Journal
"It's not happiness that makes us grateful. It is gratefulness that makes us happy." Keeping a gratitude journal is a way to come back to yourself. It reminds you of what's really important and gives you perspective.
This Gratitude: Day and Night Reflection Journal gives you the opportunity to set morning intentions and reflect on your day in the evening. It's the perfect, thoughtful gift to show someone you care. (And it's also really pretty.)
Tea Sampler Set
Okay, I'm not purposely playing into the stereotype that all meditators drink tea. But the fact is, it's hard to go wrong with tea. It has less caffeine than coffee, and many different types of teas come with a list of positive health benefits. For anyone who is mindful of what types of food and beverages they consume, tea is a perfect option.
This Taylors of Harrogate Classic Tea Variety Box comes with 48 packages of 8 different varieties of tea, including Organic Peppermint, Lemon & Orange Tea, and Green Tea with Jasmine. This is a high-quality tea that will definitely please any tea-loving meditator in your life.
Books
And last but not least . . . books. Books are truly the ultimate present for anyone, no matter their age. By picking out a book for someone, you show thought, care, and consideration.
Of course, with the sheer amount of books out there, it's easy to get overwhelmed by all the choices.
When choosing a meditation book for someone, I'd encourage you to not pick out something generic just because it has the words "meditation" or "mindfulness" in the title. Instead, pick something with meaning and substance that truly has the potential to change a person's life for the better.
Here are my top choices for books to gift to the meditator in your life. These are all deep, meaningful, and will truly show care and thoughtfulness in your selections:
---
Mindfulness Gifts for Kids
Below, I list 33 awesome mindfulness gifts for kids. I've broken down the gifts into age groups, but be sure to check out the gifts in neighboring age groups as many of these gifts can be used for multiple age brackets! (I especially love the games for the whole family as they allow the entire family to spend quality time together while building important mindfulness skills!)
0 – 3 Years
Mindful Baby Board Book Set
This Mindful Baby Board Book Set includes four books that come in a convenient slip case. The four books (Calm, Nature, Sleepy, and Happy) are all about teaching little ones to use their senses to experience everyday joy. They're colorful, sweet, simple, and a perfect way to start incorporating mindfulness into a child's life.
Baby Loves Calm: An ABC of Mindfulness
This is another simple and sweet book for teaching your child the ABCs through mindfulness-related words, such as "B is for Breathe," and "C is for Calm." Baby Loves Calm: An ABC of Mindfulness is a cute and uplifting way to introduce any child to the ABC's and mindfulness at the same time!
Breathe, Baby, Breathe: An ABC Guide to Mindfulness
Breathe, Baby, Breathe is another sweet ABC guide to mindfulness that follows little Leila as she learns how to navigate negative emotions through using mindfulness. And be sure to check out its companion book, The Mindfulness Room. These books can be used for years as they're great for older kids as well.
Baby's Big World: Mindfulness
The Baby's Big World: Mindfulness Board Book has sweet and simple illustrations, and it teaches little ones mindfulness concepts through simple instructions like squeezing your fingers and putting your hands to your chest. If you like this book, be sure to check out the Baby's Big World: Yoga Board Book as well!
Mind Body Baby: Meditation
The Mind Body Baby: Meditation Board Book is a wonderful book for teaching little ones the basics of meditation with simple instructions that carry profound lessons for years to come.
Baby Rainmaker – Rain Stick Toy
Recognizing sensory observations is one of the foundations of mindfulness, so any toys that stimulate sensory learning are perfect for cultivating mindfulness for children at a young age. I love this Baby Rainmaker – Rain Stick Mini Toy (8 inches) because it's colorful and makes soothing rain sounds (unlike some of the harsher and louder baby toys out there).
13.8 Inch Wooden Rainmaker Rain Stick
For something that has a slightly different look and is a few inches bigger, be sure to check out this Wooden Rainmaker Rain Stick made of natural wood. I love the smooth outer appearance and the elegant look that allows little ones to explore colors, sounds, and movements.
Splashin'kids Crawl Along Game Ball
This Splashin'kids Crawl Along Game Ball is a great toy for helping babies learn body awareness. It also keeps them engaged and focused while stimulating sensory learning through sound, sight, and touch. These are some of the very foundations of mindfulness that a child can build upon as they get older!
4 – 8 Years
Breathe Like a Bear: 30 Mindful Moments for Kids to Feel Calm and Focused Anytime, Anywhere
Breathe Like a Bear is a beautifully illustrated book that includes 30 short and simple breathing practices and movements to help teach kids the basic foundations of mindfulness, including how to manage their breath and emotions. It's playful, whimsical, and easily accessible for all. Both you and your kids will love this book, and best of all, the simple practices can be done pretty much anywhere!
The 3 Minute Gratitude Journal for Kids
This is one of my absolute favorite items on this list. The 3 Minute Gratitude Journal for Kids includes daily spreads for your child to write three things they're thankful for, one person who brought them joy that day, an emotion for the day, and the best part of their day (with space to draw or write about it.) This is a truly wonderful way to help your child cultivate positivity, joy, and gratitude for their daily blessings.
Kids Gratitude Journal
For another cute design option, the Kids Gratitude Journal is another uplifting and encouraging journal for kids to practice gratitude and mindfulness!
Daily Positive Affirmations for Kids
I just said the gratitude journal is one of my favorite items on this list, but these Daily Positive Affirmation Cards rank right up there. First, I have to note that these aren't confined to the predefined age ranges I use in this list, so these will work for older kids as well. What I love about these cards is that not only do they have empowering affirmations written on them, but they also have short activities related to the affirmation on each card. For instance, on the "I am open to new possibilities," card, it says, "I am going to try a new activity today." Positive, uplifting, and super empowering all in one!
Kids Yoga Cards
This is the perfect way to introduce yoga to your children in a way that makes it easy, fun, and something they actually look forward to. These Kids Yoga Cards include 54 educational flash cards, 7 sequences with yoga poses, breathing exercises, meditations, and affirmations. One of the things I love most about these cards is that the cards are color-coded, so you can easily see which cards/poses are meant for calm and grounding, which are energy boosters, etc.
Yoga Mat
And to go with the cards above, gifting a child their very own yoga mat will add an extra special feeling to their yoga practice. I love these Gaiam Kids Yoga Mats because they're high-quality and come in designs for both boys and girls. Dimensions are 60″ L x 24″ W x 3mm thick.
Yoga Dice
Okay, last yoga recommendation in this age bracket. These Yoga Dice make for a fun way to learn yoga, and it also encourages teamwork to complete a shared goal. I love that this doesn't pit players against each other but rather encourages everyone to win together.
The Monkey Mind Meditation Deck
The Monkey Mind Meditation Deck is a deck of 30 cards that include breathing practices, guided movements, and positive practices that allow kids to explore their inner worlds, learn how to navigate their emotions in a fun and safe way, and reflect on topics they might not otherwise think about. This deck is able to touch upon these topics in a truly fun and playful way, and the illustrations on the cards are beautiful, soothing, and captivating.
4E's Expandable Breathing Ball
This Expandable Breathing Ball expands from 5.6 inches to 12 inches and is a wonderful stress and anxiety reliever for children. It helps kids to practice deep breathing as they can inhale while expanding the ball and exhale while contracting it. It also can be used in yoga and meditation and is a great way to help kids learn how to become focused and centered. I love that these are colorful, fun, and feel like a toy even though they have a functional use. Plus, this is one of those toys for children that the adults will want to use, too!
9 – 13 Years
OUR MOMENTS Kids: 100 Thought-Provoking Conversation Starters
OUR MOMENTS Kids contains a deck of 100 question cards that parents and kids can answer together. This is not only a great way to cultivate strong relationships through open and relaxed conversations, but it gives kids a voice and allows them to really practice their speaking and listening skills (because you'll be answering the questions, too). This is a great activity to do around the dinner table or during a long car ride. I love this idea as a family gift for all that you can share and use together!
Growth Mindset Thoughts and Affirmations
These uplifting and encouraging Growth Mindset Thoughts and Affirmation Cards are the perfect way to cultivate positivity and mindfulness in your child's life. Truly, many of these affirmations are the same ones I use as a fully grown adult. Empowering statements like, "I am focused and ready to work hard today," and "I embrace challenges because they help me to learn and grow," are a wonderful way to for a child (and the rest of us adults…) to start their day with a positive mindset. Plus, your kid will truly be excited to pick a new card every morning and see what they get!
Mindfulness Game
This is the game I wish we had when I was growing up. The Mindfulness Game comes with three decks: Guess, Connect, and Experiment. Guess includes questions that allows players to guess each other's answers and see how well they know each other. Connect allows players to connect through self-reflection and learning mindfulness skills. And Experiment gets players moving through yoga, meditation, observations, and experiments. This is a game the entire family will love, and it's an awesome way to connect while learning important mindfulness practices and lessons.
Yoga Mat
I'm including this in almost all of the categories because it's such a profound practice at any age. This Kid/Tween/Adult Yoga Mat is a great buy because it comes in two color and size options, and it also has a free app for mindful based learning. If you're buying for multiple kids, this Kid's Short Yoga Mat is also a great, affordable option.
I AM A LEADER: A 90-Day Leadership Journal For Kids
When I discovered this I AM A Leader: A 90-Day Leadership Journal for Kids, I was surprised to find that mindfulness and gratitude are central concepts in its pages. It's filled with gratitude and reflection prompts and helps kids reflect upon positive concepts like gratitude, confidence, and growth mindset. It also includes a Happiness Tracker and an Energy Tracker as well as a guide to a 3-minute mindfulness practice.
Totem Game
I love and adore this game so, so much. This is the perfect game if you have multiple kids, or if you're gifting this to a family with multiple kids. Totem is a card game in which the cards have positive attributes and traits on them. (For instance, "You listen in a sincere and genuine manner.") Players choose cards that they think fit you, and then you put the cards in order of what you think best fits you. Although there is a competitive element to this game, it's less about the competition and more about kindness, profound appreciation, and lifting each other up (and building self-esteem).
Sensory Snake Cube Twist Puzzle
This one's a fun little stocking stuffer idea. These Neliblu Sensory Snake Cube Twist Puzzles come in a pack of three and are perfect for decreasing stress and cultivating focus and attention. It acts as a brain teaser and encourages mental exercise as there are seemingly infinite amounts of shapes you can make with these cubes.
14 – 17 Years
Buddha Board
I absolutely love this Buddha Board. For one, it's a wonderful way to express one's creativity, but even more substantially, it's a way to find inner calm and practice mindfulness (without even realizing you're doing it.) The idea behind a Buddha Board is that you can create whatever you want on the board, knowing that you're not going to keep the image you create. As the water evaporates, the image disappears, leaving you with a blank slate to create something new. This is the perfect way to learn how to embrace mindfulness in one's daily life and a great gift for teens to help them find peace and calm when feeling stressed out.
Infinity Cube
I've actually purchased this JOEYANK Infinity Cube for multiple family members (teenagers and adults) and it's been a hit every time. It comes beautifully packaged and is not only a great stress reliever, but it's also a soothing way to enhance focus, creativity, and thought.
Japanese Zen Garden
This Japanese Zen Garden is sweet, calming, and a perfect little retreat for a teenager, especially after a stressful day. Drawing in the sand is just one method of releasing anxiety while also cultivating focus, flow, and creativity. And to enhance this even further, be sure to check out the Deluxe Zen Garden Tool Kid Accessories for beautiful add-ons to create a peaceful, calming retreat.
The Mindfulness Journal for Teens
The Mindfulness Journal for Teens is an awesome journal that includes writing prompts, breathing exercises, inspirational quotes, powerful affirmations, and easy meditations. Being a teenager can often be stressful and overwhelming, so I love that this journal helps teens to clear their mind, find their inner calm, and learn how to mindfully deal with one thing at a time.
Meditation Cushion
A meditation cushion is the perfect way to support and encourage teenagers to begin their own powerful meditation practice. It also increases comfort and helps to align the spine, which allows for better breathing and a better all-around practice. I absolutely love this Florensi Meditation Cushion. It comes in multiple colors and is an awesome addition to a teenager's bedroom. For something more streamlined with solid colors, check out the Waterglider International Zafu Meditation Pillow. I love the color options this one has!
Be You Card Deck for Teens
The Be You Card Deck for Teens contains 60 mindfulness practices, including practices to ease stress, manage anxiety, deal with anger and depression, boost self-confidence, and realize one's full potential. This card deck truly empowers teens and helps them to build important mindfulness and self-care skills that will stick with them for life.
Yoga Gear
I love the idea of gifting yoga gear to teenagers and helping to cultivate a practice that will benefit them for years to come. Yoga won't only help them to develop a more positive and loving relationship with their body, but it teaches important mindfulness principles like staying in the present moment. A yoga mat is the perfect tool to start building a yoga practice. This BalanceFrom GoYoga+ All-Purpose Yoga Mat comes with a carrying case and knee pad, and it's also super durable and comes in multiple colors. If you want to add to this, you could also include some Gaiam Essentials Yoga Blocks (Set of 2).
Affirmation Cards
Affirmation cards are a powerful mindfulness tool for kids and adults of any age. Not only are they uplifting, but they help teens to cultivate a positive mindset and to realize they have power over their thoughts. These Affirmators! 50 Affirmation Cards to Help You Help Yourself – Without the Self-Helpy-Ness! cards are some of my all-time favorites because they're fun and uplifting but don't take themselves too seriously.
5-Minute Gratitude Journal
And last but not least, this 5-Minute Gratitude Journal isn't actually marketed toward teens, but I think it's the perfect gift for a teen as the short prompts are a wonderful way to cultivate positivity, gratitude, practice. Here's a few examples of the prompts:
One beautiful reason to be happy right now
An unforgettable memory I treasure
One of the best parts of being me
---