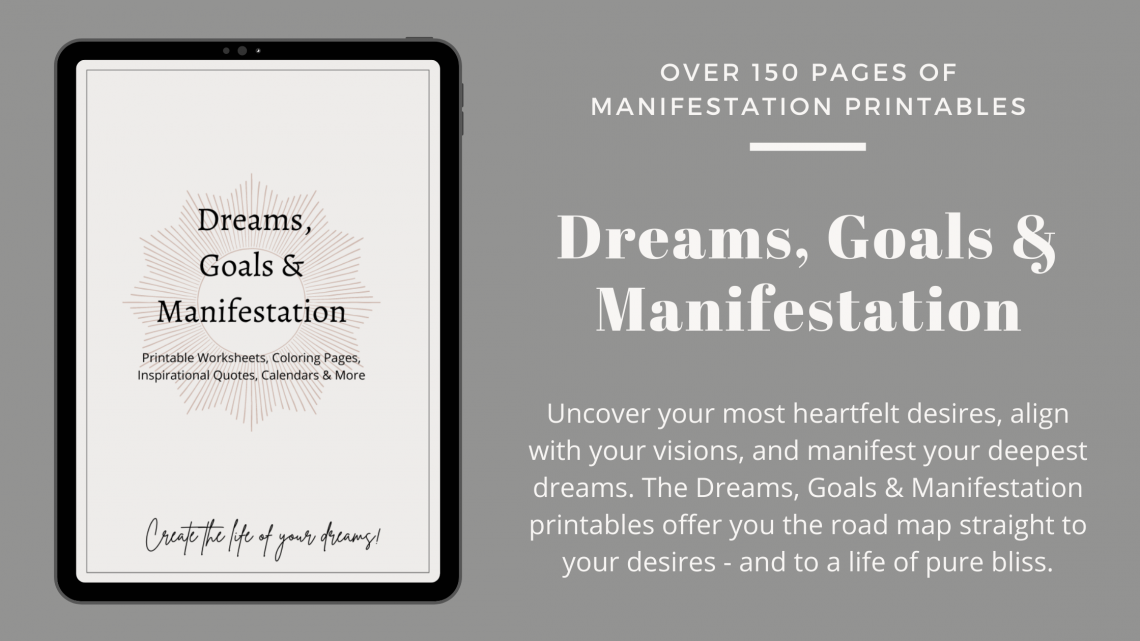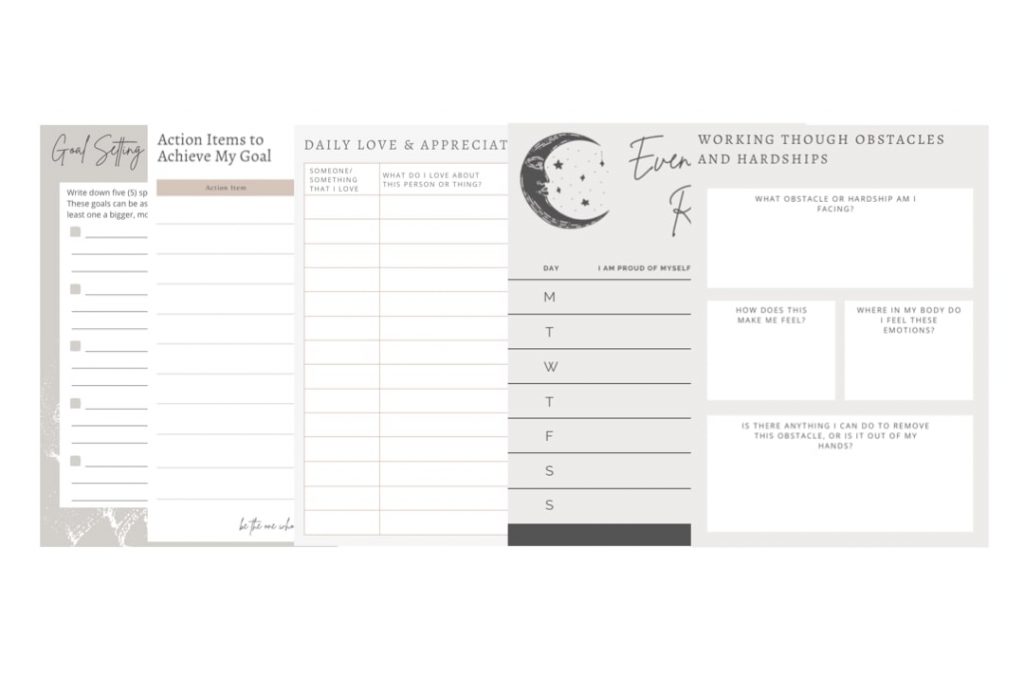 Create Your Dream Life
Who is your truest, most authentic self? When you close your eyes, what does your ideal life look like? What dreams, desires, and passions light up your soul?
If you could have it all, what does the "all" look like for you?
You deserve to live a life filled with deep joy, peace, love, freedom, and abundance. If you have goals and dreams and want to begin to live the life that was always meant for you, then these printables were made for you.
These printables are for the person who believes they have the power to create the life of their dreams.
These printables are for the person who doesn't want to settle for less than what they know they're capable of being and achieving.
These printables are for the person who is ready to take control of their life and walk forward on the path leading to the life of their dreams, one step at a time. It's okay to be a little scared. It's okay to be unsure how the path ahead will look. You just have to be willing to believe in yourself and to believe in the beauty of your dreams, knowing you already possess all the tools you need within.
"Zanna! This is EXACTLY what I didn't know I was looking for. I have been learning about the Law of Attraction for the past year and I feel like I've been treading water in the deep end of a swimming pool just trying to keep my head above the water as I've tried to figure out how exactly to manifest what I want. I'd say these printables are like a life vest but that would be a HUGE understatement. They're like a motorized life raft carrying me straight to my dreams!! I have never felt so confident and sure of myself. NEVER. From the bottom of my heart, THANK YOU!! I wish I could give you a great big hug!" – Maria A.
What Are The Dreams, Goals & Manifestation Printables?
The Dreams, Goals & Manifestation Printables are a PDF file filled with 155 content pages (169 total file pages, including front cover, back cover, and instructions) that are completely dedicated to helping you manifest your dream life.
While you can use this as a workbook, it's more of a combination between a workbook and a yearly planner in which you get to control the order of the pages and how you want it to look.
With these printables, you'll find multiple calendars, worksheet pages, and goal-setting tools that you can use over and over again, not just month after month but year after year. Below is a breakdown of everything included in this file. (For a smaller version of these printables in workbook format, check out The Ultimate Manifestation Workbook.)
Here's What You'll Get:
Vision Board
"My Life" Vision Web
"A Glimpse of My Future" Drawing
"Highest Self" Drawing
Mission Statement Worksheet
Goals Worksheets: Career, Relationship, Home, Body, Health
Seven Levels of Why
Action Items to Achieve My Goal
Weekly & Monthly Habit Trackers
Monthly Goals (January through December)
Quarterly Goals
Monthly Calendars
Monthly Planner
One Year From Now/Five Years From Now/Ten Years From Now
Goal Setting Questions
Positive Vibrations Web
Positive Vibrations Planner
Positive Vibrations Worksheet
High-Vibe Toolkit
Ideas for Raising Your Vibrations
Releasing and Embracing Limiting Beliefs
Old Limiting Belief/New Reframed Belief
Negative Thought/Better Feeling Thought
Working Through Obstacles and Hardships
Pros/Cons List
Daily Affirmations Worksheet
Daily Love & Appreciation Worksheet
Daily Gratitude Worksheet
"One Small Step" Worksheet
Evening Reflections
Today, I Will . . . (Morning Pages)
End of Day Reflections (Evening Pages)
Weekly Reflections
Monthly Reflections
Today/This Week/This Month, I Will Manifest . . .
Dream Life Scripting Pages
30-Day Manifestation Challenge and Challenge Tracker
Manifestation Affirmations Worksheet
5 x 55 Manifestation Challenge
Future Pacing Affirmations Worksheet
"My Checking Account" Worksheet
Task List
Manifest With the Moon
100+ Affirmations for Success, Self-Confidence, and Embracing a New Week
Journal Prompts
Word Search
Inspirational Quotes
Coloring Pages
You will also receive a second, bonus file completely free! This file is 74 pages and includes any page in the first file that didn't have a white background. In this file, I've altered the pages to have a white background and use up less ink, so you can choose which version you prefer!
"Okay, I don't even know where to start but here goes: I've been using the manifestation printables for a little over a month now and I can't even tell you how much I love them. When I first opened the file, I was just blown away by the amount of activities you've included. I've bought stuff in the past that cost MORE and gave me way less to work with. So thank you!!!! I've actually stopped using my old daily planner and am just using these pages now. I love the flexibility and that there are so many options for writing down my short-term and long-term goals. I'd been wanting to make a change in my career for a while now but kept coming up with excuses to not do anything about it. I'll just say it: I've been scared. But using these pages and really writing down my goals, purpose, mission statement, etc. really helped me to figure out what I want with my life. So with that said….I've manifested a new job!!!!! I am so freaking excited. And it is paying me more and giving me a better schedule than I had with my old job! My old job actually offered me a raise to keep me and it was tempting because it's comfortable and less of a risk. But I followed my intuition and took the new job and couldn't be happier. From the bottom of my heart, thank you!! I am so excited to see what my future holds and will keep you updated on all my future manifestations!!!" – Claudia M.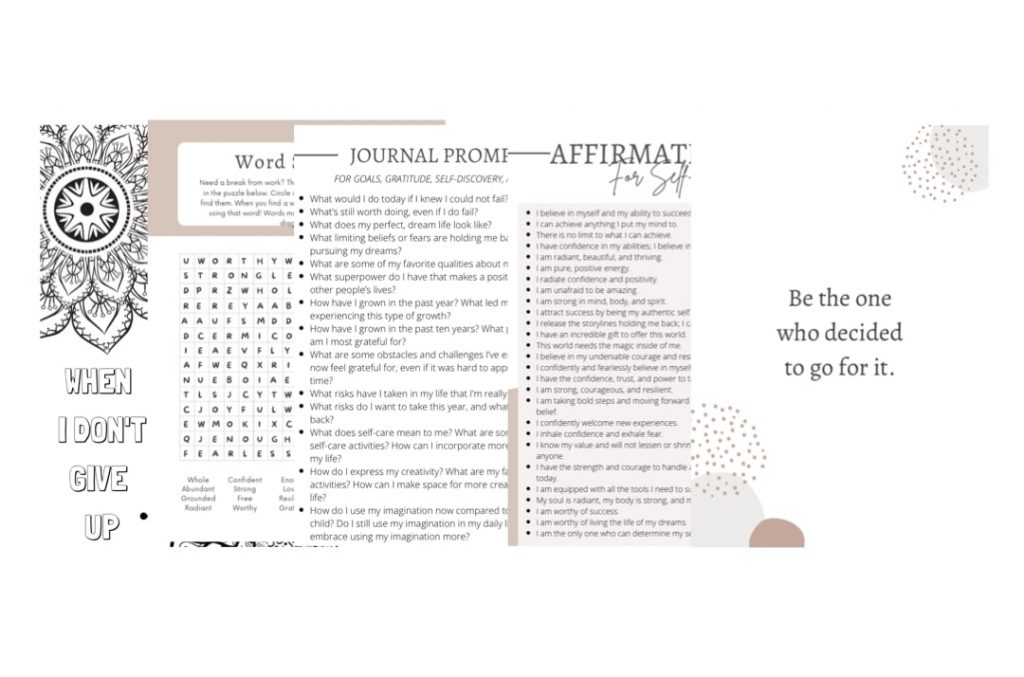 How To Use These Printables
Though it's not required, I recommend starting with a binder to keep everything organized. Depending on how many pages you anticipate printing, it's generally a good bet to start with a one-inch to two-inch binder. There are pages for Morning Pages and Evening Pages that you could complete every single day, if you'd like. If so, I'd recommend starting with a bigger sized binder. (You might choose to complete these daily pages just on chosen days of the week, if you want. Remember, you make the rules here!)
Other extras you may decide to use include divider tabs and a pencil pouch. You'll likely want to have a three-hole punch on-hand as well.
Now, once you have your file, print out all the pages you want to use to start out your binder with. You can always add more later! For pages such as the Action Items to Achieve My Goal worksheet, you can use this sheet over and over again for as many goals as you'd like. Since you're receiving this file as a digital download, you can use these pages over and over again without ever having to purchase more sheets. (And as a bonus, whenever I add more sheets to this file, you'll instantly receive an updated version with the new sheets to your email, completely free!)
And even better: if you're worried about ink, I'm also sending you a second bonus file at no additional charge: this file contains all pages that didn't have a white background, or had more color, in the original file. I've re-done these pages to have a white background and use minimal color so you have the option to use less ink.
For the first few months, I recommend trying out all the different daily, weekly, and monthly page as well as the different worksheets and goals pages. This will help you to get a system down and figure out what works best for you!
Finally, you'll find pages of uplifting coloring pages and inspirational quote pages in this file. You can use these pages however you'd like, but my personal favorite way is to intersperse them throughout my binder for some extra positivity.
"Finally. This is what I've been looking for. I'm only a week in but feel so good about where I'm heading. On my second day I found a $10 bill on the ground for the first time ever so I definitely took that as a sign from the universe that I'm on the right path!!" – Renee S.
---
$29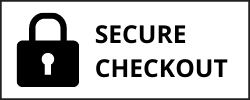 Click here to return to the online shop.
---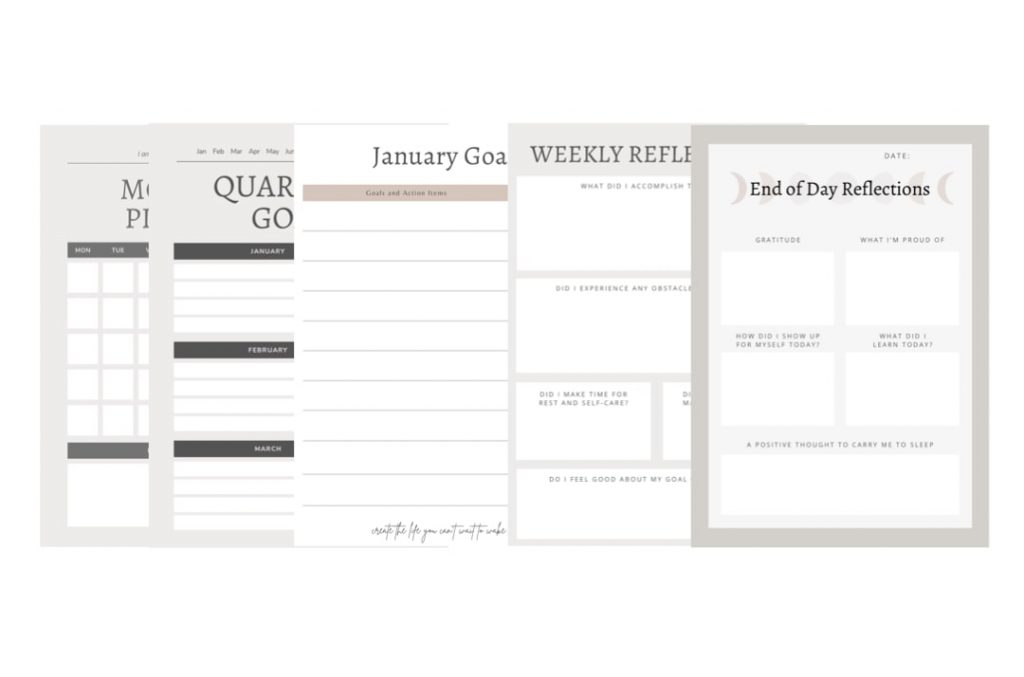 Have a Request?
Once you've purchased your printables and have started using them, if you get an idea for a page that would really help you in your journey, send me an email to zannakeithley@gmail.com! My goal is to help you achieve your goals and create a truly beautiful life, and if there's a way I can help you, I'm absolutely willing to do so! Plus, not only will you receive any new pages I create – so will everyone else who has purchased these printables. Not only do you help yourself, but you'll help others as well!
Please note that these pages are designed for standard 8.5 x 11 printer paper. Most printers should let you alter the settings to ensure the best fit.
Refunds
Due to the digital nature of this product, all sales are final and non-refundable. However, if you have any issues with your order, please do not hesitate to contact me at zannakeithley@gmail.com.
---