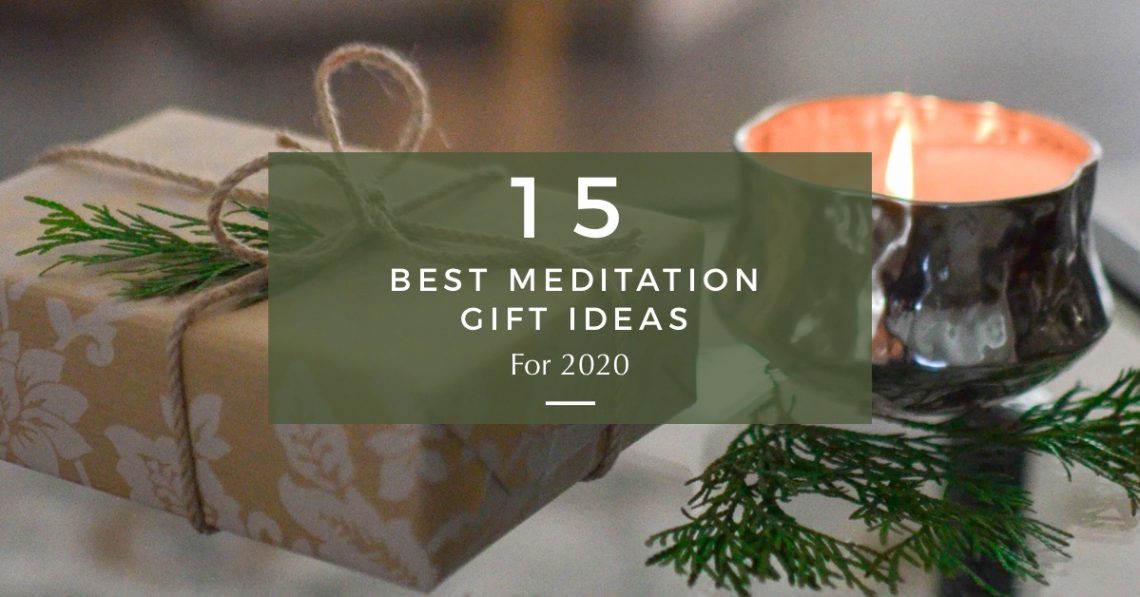 15 Best Meditation Gift Ideas for 2020
Looking for high-quality, thoughtful meditation gifts for the meditator in your life? Check out the 15 best meditation gifts of 2020, sure to please both beginner and experienced meditators alike.
---
Disclaimer: This post contains Amazon links. As an Amazon associate I earn from qualifying purchases. If you purchase a product using my link, I may receive a small commission at no extra cost to you. You can read my full disclosure policy here.
---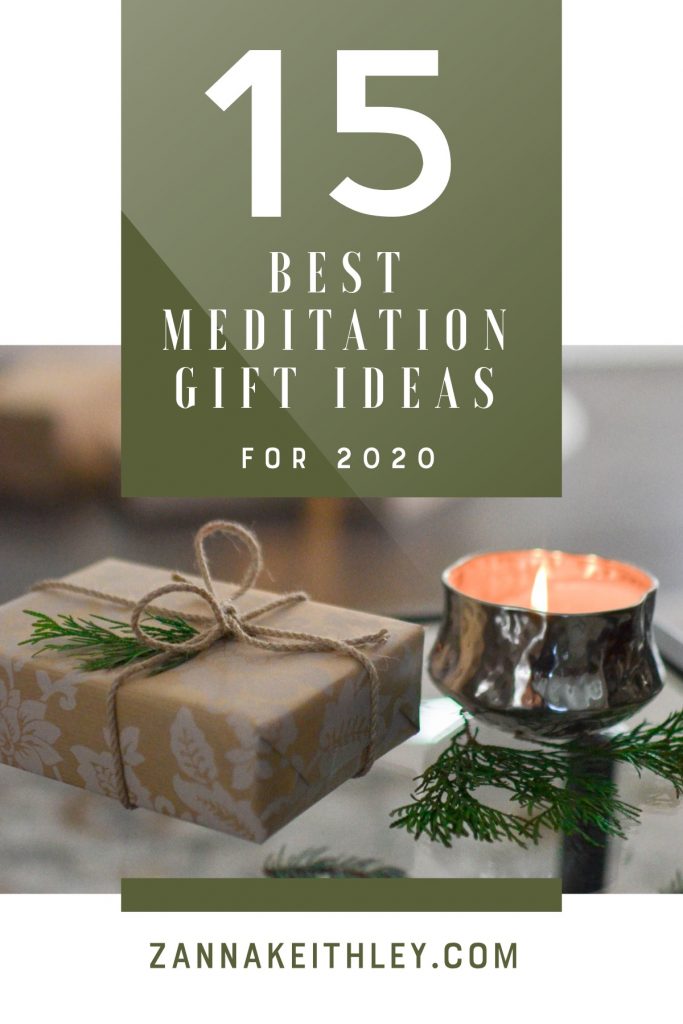 Best Meditation Gifts
So what exactly do you get someone who meditates?
It might seem like a weird concept at first. After all, to meditate, you don't truly need anything except your own presence.
And while this is absolutely true, there are a lot of items that can enhance a person's experience, both while meditating and outside of meditation.
Below are 15 of the best meditation gift ideas you can get for the meditator in your life in 2020. All products are high-quality, highly rated, and sure to please beginner and experienced meditators alike.
A Soft Meditation Cushion
If you were to ask me to name only one thing I'd recommend any meditator have, it would definitely be a meditation cushion.
Meditation cushions can reduce pain, increase comfort, and improve your posture by tilting your hips forward, which gives you better support in your back and aligns your spine. This alignment may also help you to experience smoother, easier breathing, which in turn, helps you to quiet your mind and look within.
This gorgeous Florensi Meditation Cushion is my go-to cushion for daily meditation. It's soft, comfy, and absolutely beautiful. Also, note that even though the outer cover is described as "velvet," the manufacturer has assured that it's completely vegan with no animal by-products. (The cover is 100% polyester and inside it's filled with 100% buckwheat hull.)
Mindfulness Cards
Meditation is just one of many ways to practice mindfulness, and the use of mindfulness cards is a really powerful way to cultivate mindfulness in one's daily life. When your gift recipient is feeling stressed, scattered, or just needs a minute to pause and breathe, they can pull out a card and follow the practices on the cards. These can also be used as part of a daily routine to practice good habits and learn more about mindfulness.
I love these Stress Relief Cards for Meditation Relaxation. Each pack comes with 46 cards (that are small enough to fit into a bag or purse), and the cards have simple yet powerful mindfulness exercises to relieve stress and bring you back to the present moment.
Affirmation Cards
Incorporating positive affirmations in my daily routine has truly enhanced my life in every way. Not only has it boosted my self-esteem while helping me to find my inner courage to follow my dreams, but it's also helped me to better cultivate mindfulness.
Instead of letting my brain wander off into five bazillion stress-inducing directions, I have the power to choose my thoughts. And I've found that affirmations offer me a way to choose positive, uplifting thoughts that support my total wellbeing.
Affirmation cards are an incredible source of inspiration to add into your daily routine. These beautifully designed Lamare Affirmation Cards are my favorite. Not only are they pretty, but they're uplifting and serve to support your (or the meditator in your life's) total wellbeing.
Crystals
Crystals offer a way for you to heal your energy centers (chakras) as well as to manifest your desired intentions, whether that be love, abundance, health, creativity, friendships, or any other powerful dream you wish to manifest into your reality.
Meditating with crystals can be a deeply healing practice. For instance, Amethyst is a stone of balance that promotes peace and calm within, while Blue Lace Agate calms your mind and soothes your spirit.
If the meditator in your life is new to working with crystals, this Premium Healing Crystals Kit is a perfect introduction to working with crystals. It even comes with a Chakra Healing Reference Guide that they can download as an e-book. There's also options for a Deluxe Prosperity Collection and Deluxe Chakra Collection. Even if the person you're shopping for has experience with crystals, these are awesome options that any crystal lover would be happy to receive.
Coloring Books
Coloring books have multiple benefits for both the gift giver and receiver. For the giver, they're relatively inexpensive, so you can buy multiple ones with some colored pencils or pair it with another gift, like some mindfulness cards. This makes for a super thoughtful all-around gift that shows you took care and effort in your selections.
For the receiver, coloring books offer a great stress-reducing outlet to unwind and stay in the present moment. They also allow a person to embrace their inner creative artist, which is something we all need from time to time, no matter our age.
Here are some really awesome mindfulness-centered coloring books:
Tibetan Singing Bowls
Tibetan singing bowls have a rich history that dates back thousands of years. Singing bowls have the ability to adjust the electrical frequencies within your body and brain, allowing you to access theta waves, which better help you to relax. Inner peace is definitely one of the major benefits of using singing bowls, but they're also known to help stimulate creativity as well as to allow you better access to your subconscious brain.
This Tibetan Singing Bowl Set is an incredible option as it's both beautiful and functional. It also comes with a User's Guide ebook to help even someone with no experience get started right away. This is a great gift option to enhance anyone's meditation experience.
Mandala Rug
Many meditators like to create sacred spaces for themselves that promote calm, harmony, and relaxation. Crystals, candles, plants, mirrors, pillows, blankets, rugs, wall art, and other meaningful objects can all be used in one's sacred space.
This gorgeous Boho Mandala Bedroom Circle Rug is the perfect edition to anyone's meditation space. It has three color choices, and I love that the colors are muted so that they can match anyone's space, no matter the decor. This gift is sure to be an instant hit with the meditator in your life.
Candles
Candles are another great option that a meditator can use in their sacred space or simply place around their home to fill their rooms with relaxing scents. Some meditations also have the meditator stare at the flame of a candle for a certain amount of time, so there's a functional component to this gift as well.
This Chesapeake Bay Candle Scented Candle, Reflection + Clarity (Sea Salt Sage) has a pleasant, soft aroma that won't bother even those who are sensitive to scent. It also has an balanced, elegant look to it that invites a sense of calm and serenity to anyone in its vicinity.
Himalayan Salt Lamp
Himalayan salt lamps are known to purify the air and balance electromagnetic radiation while increasing one's mood, improving cognitive performance, and even reducing allergies and asthma. While there is still a lot of testing to be done to know if any of these claims are actually true, I can tell you from personal experience that I find these lamps to be extremely calming. In the evenings, instead of using bright and/or harsh lighting, I use the soft and gentle ambient light of the Himalayan salt lamp around the home. It's peaceful, relaxing, and puts off just the right amount of light before bed.
You'll find Himalayan Salt Lamps in all different shapes and sizes, but I personally prefer the sleek look of this 100% Authentic Natural Himalayan Salt Lamp – Hand Carved Modern Rectangle. It's the perfect addition to a bedroom, office, living room, or meditation space.
Inhale/Exhale Wall Art
Sometimes, simplicity is key. And that's exactly what these are. Simple. Timeless. Perfect for the meditation lover in your life.
These 8×10 Inhale Exhale Wall Art Prints can easily fit perfectly into a bedroom, living room, meditation room, office, or even a bathroom. (Just don't forget the frames!)
Meditation Bench
If the meditator in your life already has a meditation cushion, this is a great alternative that may be new to even advanced meditators. Meditation benches offer the chance for even deeper breathing and better focus. They're unique, and they also are a good alternative for those who get uncomfortable sitting cross-legged on the floor.
I love this Monk & Llama Kneeling Meditation Bench with Foldable Legs & Cushion for so many reasons: it has a cushion, it has foldable legs and a carrying case for travel, and it's made from 100% natural sustainable bamboo.
Essential Oil Diffuser
An essential oil diffuser is one of the best self-care purchases you can make to serve and support your total wellbeing. So when you purchase this for the meditation lover in your life, you show how much you care about their health and happiness. Essential oils are known to help you relax, sleep, boost energy, relieve stress, and even help with alleviating headaches. Additionally, different essential oils are associated with your body's chakras, helping to balance and heal the energy centers within your body.
This BAIESHIJI Metal Vintage Essential Oil Diffuser comes in four different styles, and each one is absolutely beautiful. It has four timer setting modes and an automatic shutoff function. For essential oils, I'd recommend this Cliganic USDA Organic Aromatherapy Essential Oils Set of 8. They're USDA certified organic and also have a Cruelty Free Certification, guaranteeing the products haven't been tested on animals.
Gratitude Journal
"It's not happiness that makes us grateful. It is gratefulness that makes us happy." Keeping a gratitude journal is a way to come back to yourself. It reminds you of what's really important and gives you perspective.
This Gratitude: Day and Night Reflection Journal gives you the opportunity to set morning intentions and reflect on your day in the evening. It's the perfect, thoughtful gift to show someone you care. (And it's also really pretty.)
Tea Sampler Set
Okay, I'm not purposely playing into the stereotype that all meditators drink tea. But the fact is, it's hard to go wrong with tea. It has less caffeine than coffee, and many different types of teas come with a list of positive health benefits. For anyone who is mindful of what types of food and beverages they consume, tea is a perfect option.
This Taylors of Harrogate Classic Tea Variety Box comes with 48 packages of 8 different varieties of tea, including Organic Peppermint, Lemon & Orange Tea, and Green Tea with Jasmine. This is a high-quality tea that will definitely please any tea-loving meditator in your life.
Books
And last but not least . . . books. Books are truly the ultimate present for anyone, no matter their age. By picking out a book for someone, you show thought, care, and consideration.
Of course, with the sheer amount of books out there, it's easy to get overwhelmed by all the choices.
When choosing a meditation book for someone, I'd encourage you to not pick out something generic just because it has the words "meditation" or "mindfulness" in the title. Instead, pick something with meaning and substance that truly has the potential to change a person's life for the better.
Here are my top choices for books to gift to the meditator in your life. These are all deep, meaningful, and will truly show care and thoughtfulness in your selections:
---
Other Posts You May Like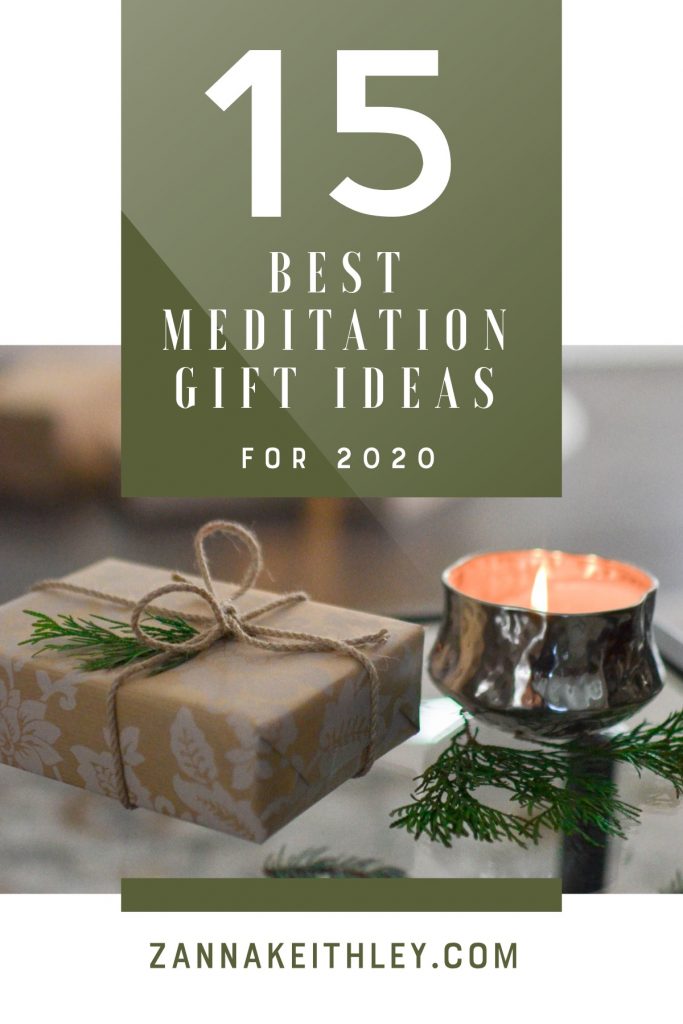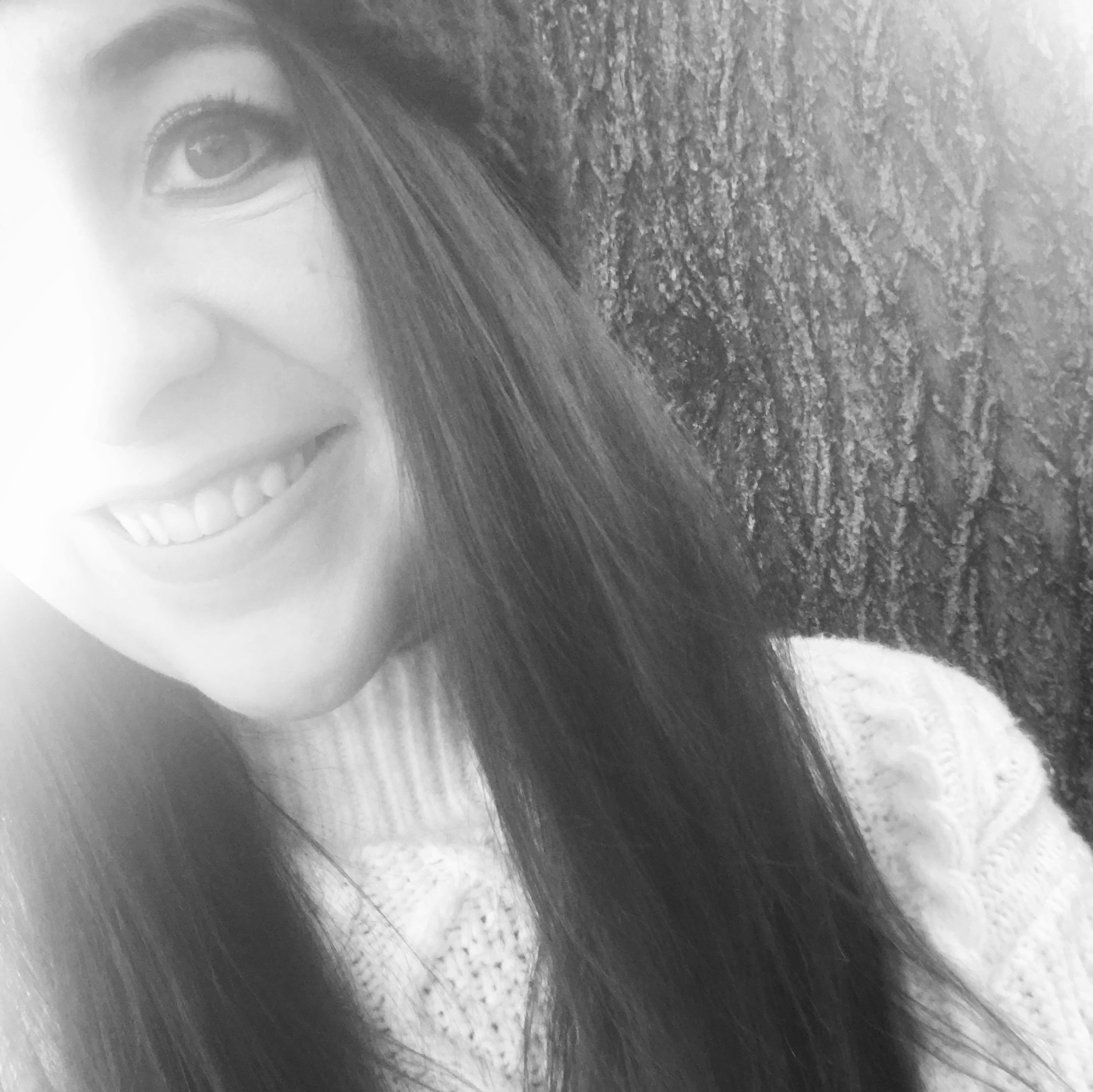 Hi, I'm Zanna! I'm a blogger/freelance writer living in Boise, Idaho. My mission is to help you break through the barriers holding you back from accessing infinite abundance and to inspire you to gather the courage and confidence to follow your dreams.