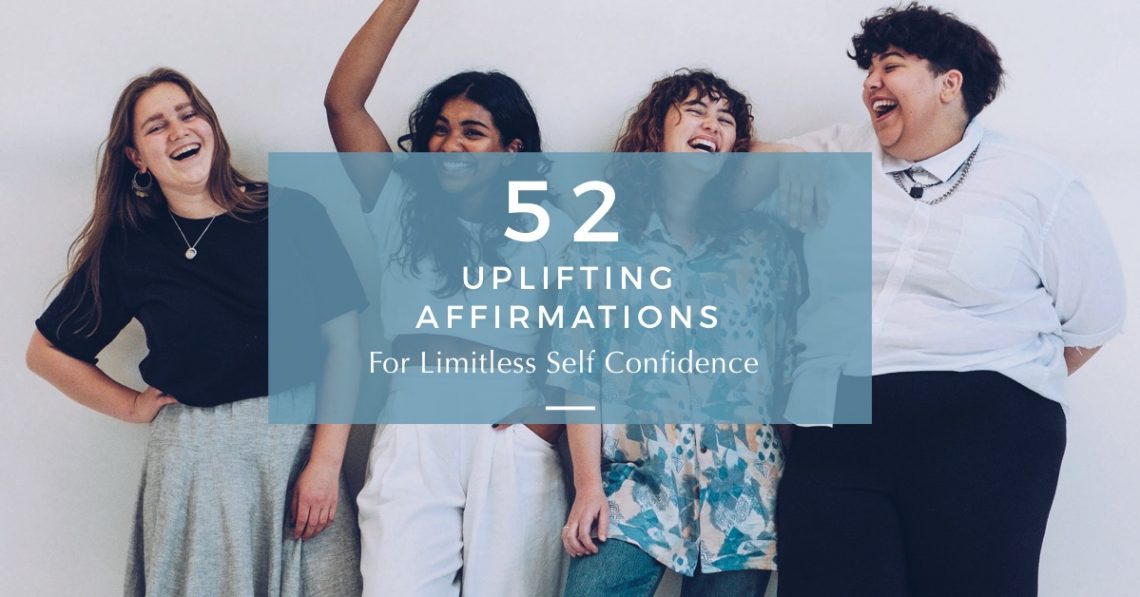 52 Uplifting Affirmations for Self Confidence
Looking to boost your self-esteem and build a life of pure, limitless confidence? Below, check out 52 positive affirmations for self confidence, designed to inspire and uplift your highest and most authentic self.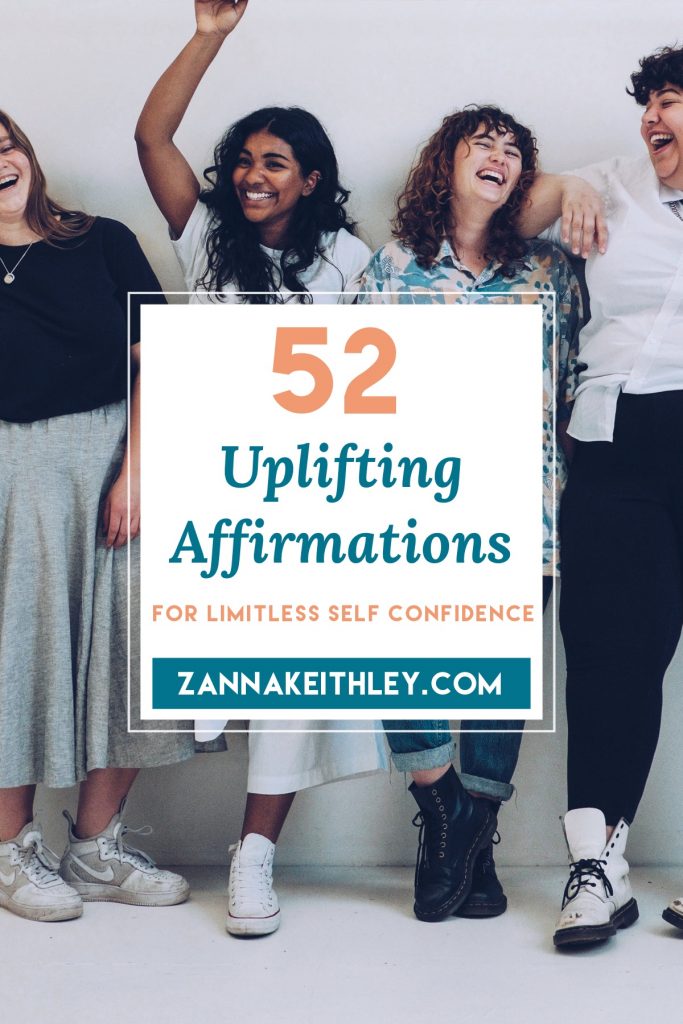 Self Confidence Affirmations
Self confidence.
Have you ever had days where you felt so unbelievably good about yourself, you were sure you'd never have a bad day again? Days when your self-esteem was through the roof and your joy radiated from within and spread everywhere you went?
And then, something happened, and it all came tumbling down.
Confidence is one of the most important attributes to creating a life that you truly love. Confidence allows you to take bold leaps and step toward the life you know you deserve. It's a powerful tool for manifesting a life filled with unconditional and vibrant joy, love, and peace.
Unfortunately, it's also really, really fickle.
It's normal to feel super confident one day and not-so-confident the next. If you're like me, you've definitely experienced the ebbs and flows of high and low self-esteem. Some days, you feel like you're on top of the world, and other days, you're just . . . not.
That's why I wanted to build a list of positive affirmations for self confidence. Because affirmations help us to train our brains to consistently life a life of pure, limitless confidence, which in turn gives us the self-belief to follow our dreams.
You can use these affirmations for self confidence to keep you in a positive state of mind when things are going well and to pull you back up from the negativity when you're feeling less than great about yourself.
I definitely encourage you to find the ones that resonate the most and repeat them throughout the day to cultivate a mindset of pure, uplifting confidence.
And for more info on how to get the most out of affirmations, be sure to check out my post, How to Use Affirmations (So They Actually Work).
Want more affirmations? Be sure to check out my free ebook, 400 Powerful Affirmations Designed to Uplift, Inspire, and Empower Your Highest Self.
Positive Affirmations for Self Confidence
I believe in myself and my ability to succeed.
I can achieve anything I put my mind to.
There is no limit to what I can achieve.
I have confidence in my abilities; I believe in me.
I am radiant, beautiful, and thriving.
I am pure, positive energy.
I radiate confidence and positivity.
I am unafraid to be amazing.
I am strong in mind, body, and spirit.
I attract success by being my authentic self.
I release the storylines holding me back; I can do anything.
I have an incredible gift to offer this world.
This world needs the magic inside of me.
I believe in my undeniable courage and resilience.
I confidently and fearlessly believe in myself.
I have the confidence, trust, and power to take big leaps.
I am strong, courageous, and resilient.
I am taking bold steps and moving forward with confidence and self-belief.
I confidently welcome new experiences.
I inhale confidence and exhale fear.
I know my value and will not lessen or shrink myself for anything or anyone.
I have the strength and courage to handle anything that comes my way today.
I am equipped with all the tools I need to succeed.
My soul is radiant, my body is strong, and my mind is brilliant.
I am worthy of success.
I am worthy of living the life of my dreams.
I am the only one who can determine my self worth.
I am fearless in the pursuit of what sets my soul on fire.
I have the courage and confidence to accept my dreams as reality.
I am ready, willing, and able to have everything I want.
I allow myself to dream big, knowing I am always worthy.
Where focus goes, energy flows, so I focus on confidence, success, and prosperity.
I am motivated, persistent, and successful.
I am radiant, powerful, beautiful, and brave.
I am confident, inspired, and thriving.
I am extraordinary.
When I show up, magic happens.
I am unafraid to shine the light inside of me.
The world needs more of me, not less.
I am stronger than I realize.
My strength is greater than any struggle.
I can climb this mountain.
I wholeheartedly believe in myself.
I can accomplish incredible things.
I love and accept myself for exactly the person I am right now.
Every day, I become more confident, compassionate, and courageous.
Every day, I love myself even more.
I am proud of who I am.
I am my true self, and there's nobody else I'd rather be.
I am capable, strong, worthy, and always enough.
My love for myself is bold, fierce, and unconditional.
I've got this.
---
Looking for More Affirmations? Check Out These Posts!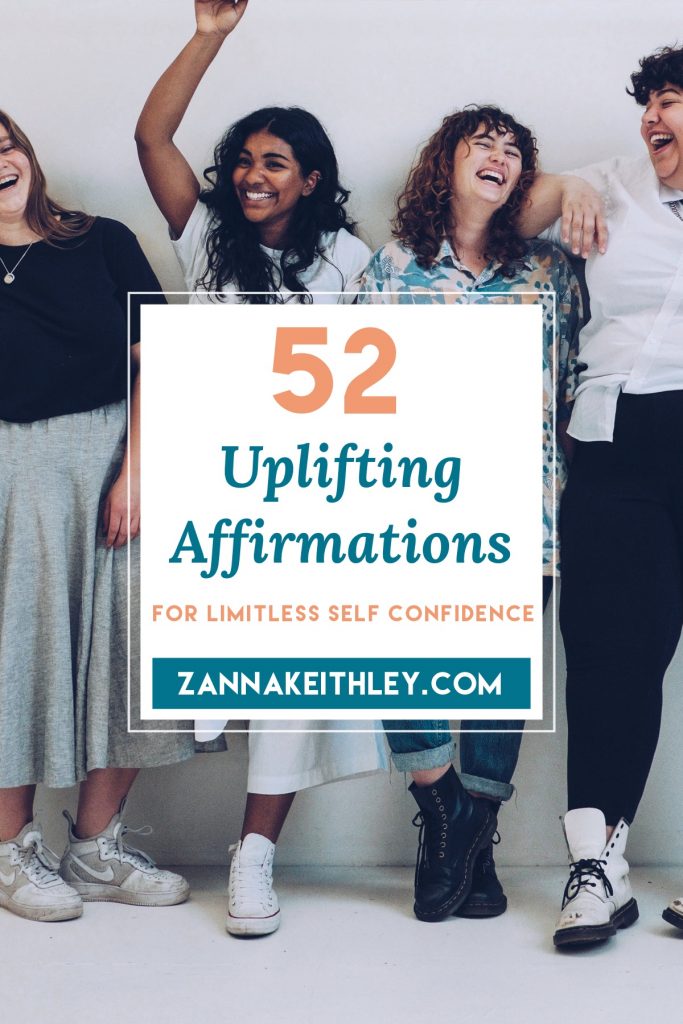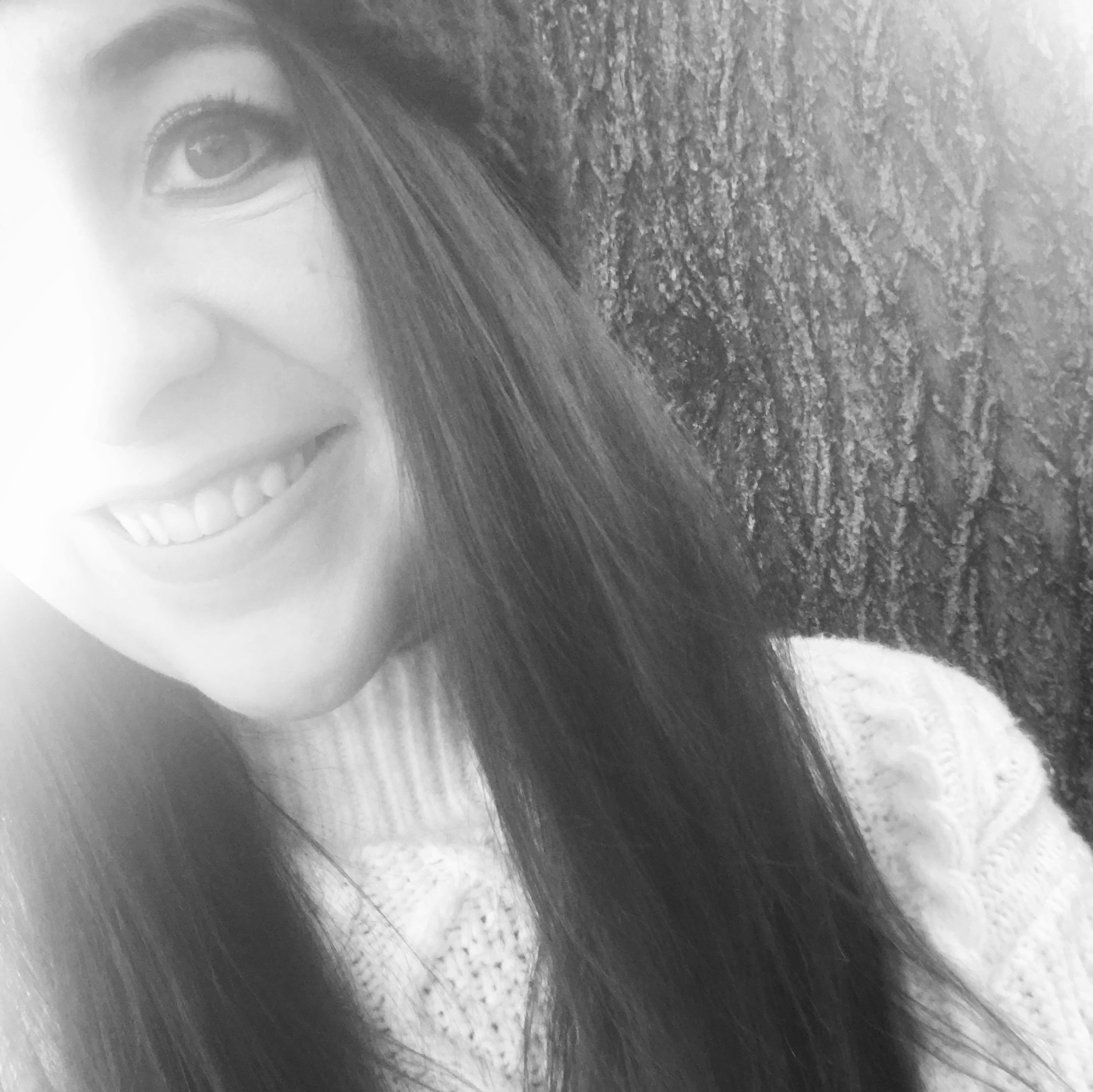 Hi, I'm Zanna! I'm a blogger/freelance writer living in Boise, Idaho. My mission is to help you break through the barriers holding you back from accessing infinite abundance and to inspire you to gather the courage and confidence to follow your dreams.