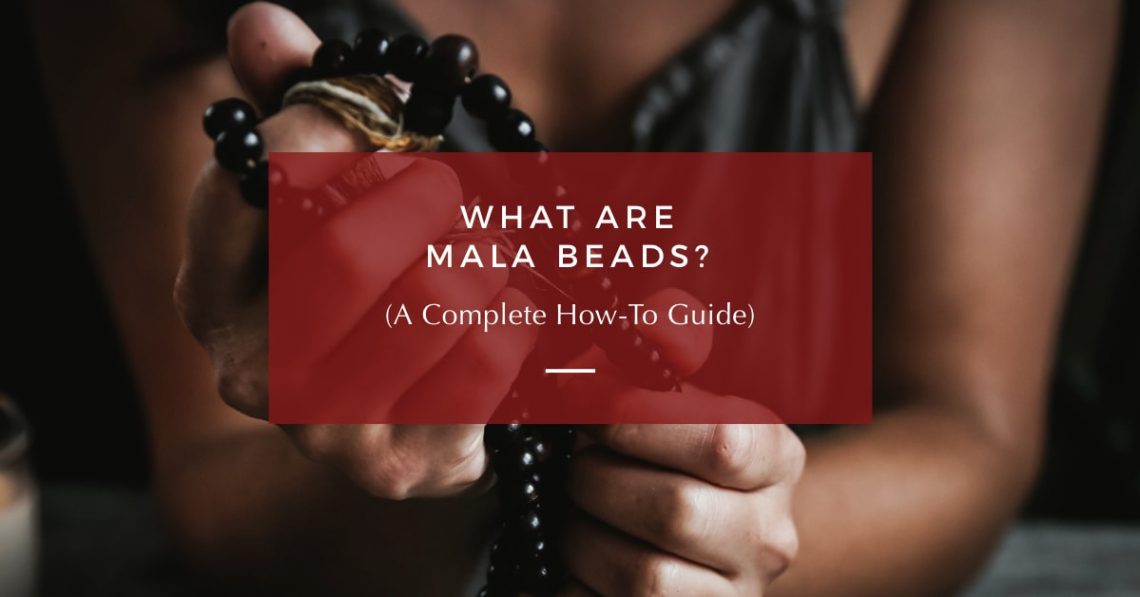 What Are Mala Beads? (A How-To Guide)
What are mala beads and how are they used? In this article, you'll get the complete guide to using mala beads in meditation, manifestation, gratitude practices, and more. Plus get my recommendations for beautiful mala beads you can purchase today.
Disclaimer: This post contains affiliate links. If you purchase a product using my link, I may receive a small commission at no extra cost to you. As an Amazon associate, I earn from qualifying purchases. You can read my full disclosure policy here.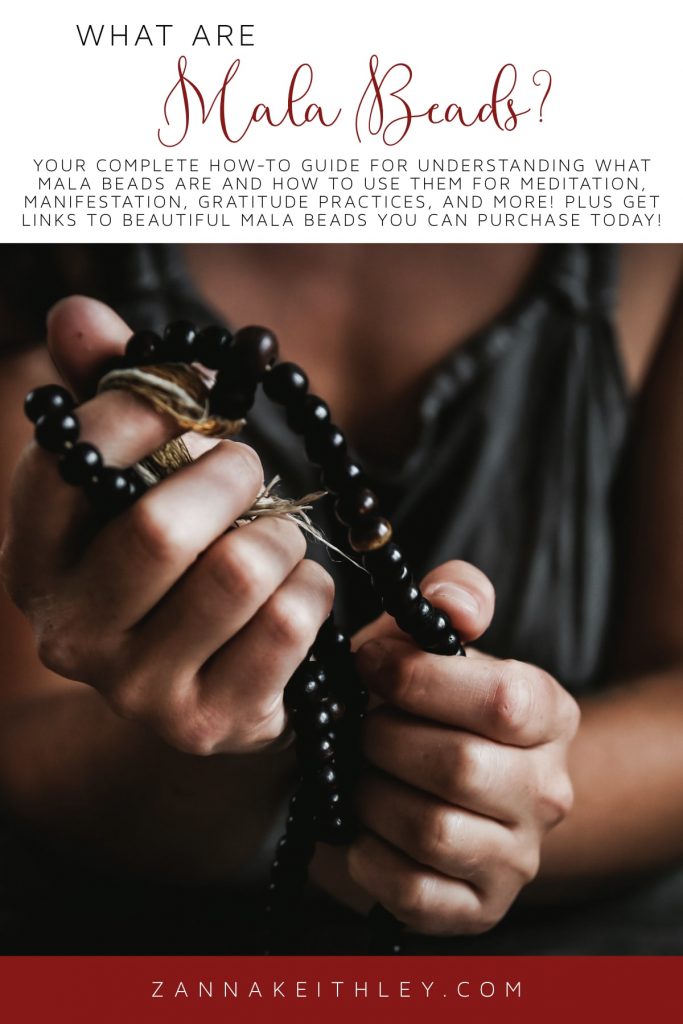 What Are Mala Beads?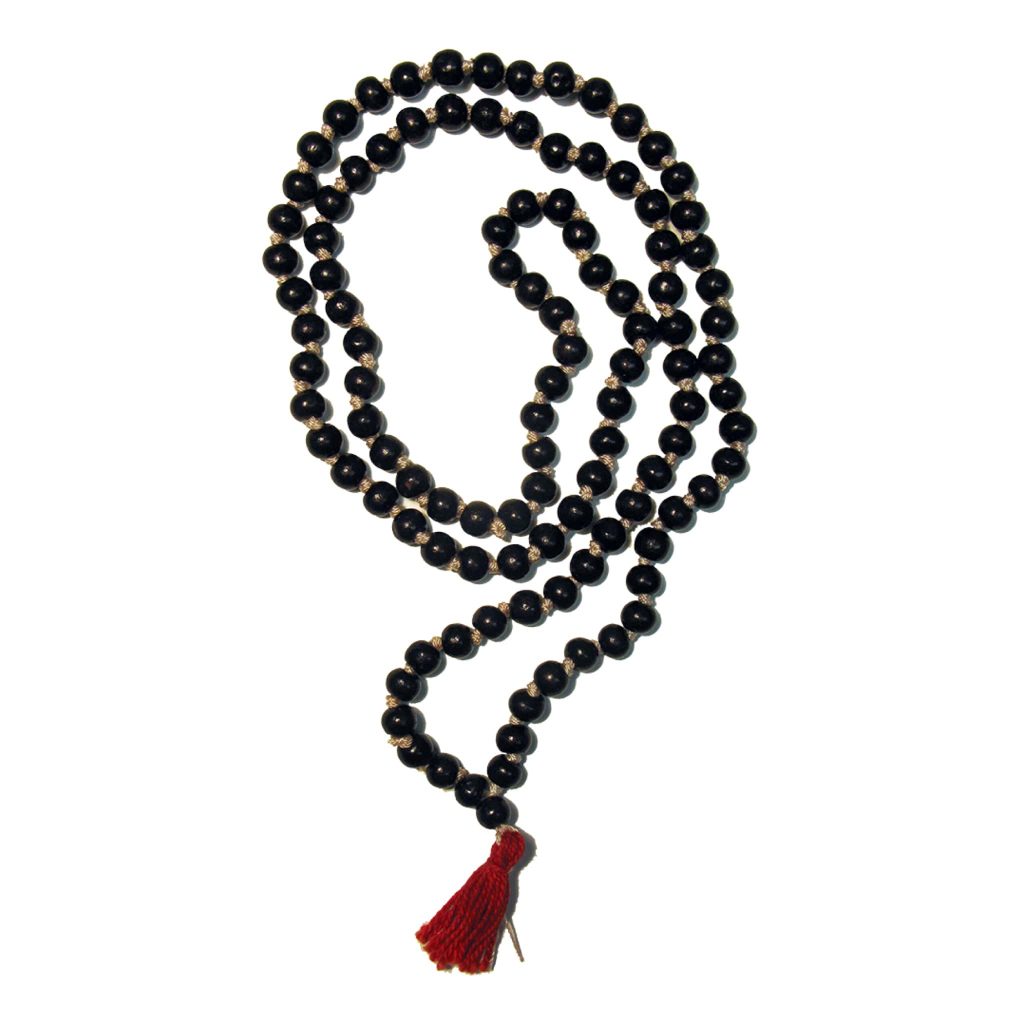 For centuries, many different religions have been using prayer beads as part of their spiritual practice. My grandpa was Catholic, and growing up, I remember seeing him pray with his rosary set between his fingers at least once a day. At his funeral, there were multiple stories told of my Grandpa Moose and his rosary, and there was also a service in which loved ones honored his memory by reciting the Holy Rosary as they held rosary beads.
Mala beads have been used as part of a spiritual practice for over 3,000 years, most prominently associated with Hinduism and Buddhism. However, they have gained widespread acceptance among people of various spiritual backgrounds, and in many cultures, they're used as part of a non-religious affiliated meditation practice.
So what exactly are mala beads?
Mala beads are a string of beads used as a meditation and mindfulness aid. Typically, they have 108 beads, and while each necklace or bracelet is unique, they generally all have the same standard components, such as the Guru Bead, the Tassel, Marker Beads, and Spacer Beads. We'll define the function of these different components below.
The most common use of mala beads is to recite a mantra during meditation. They're also often used as a mindful breathing tool, and you can even use them as part of your manifestation practice. Many people who have a difficult time sitting still during meditation find that incorporating mala beads into their practice helps them to relax and cultivate a greater sense of mindfulness as they meditate.
Below, you'll learn about the various components of mala beads, how to use them, and how to choose the best mala beads for you.
In This Article
Common Components Of Mala Beads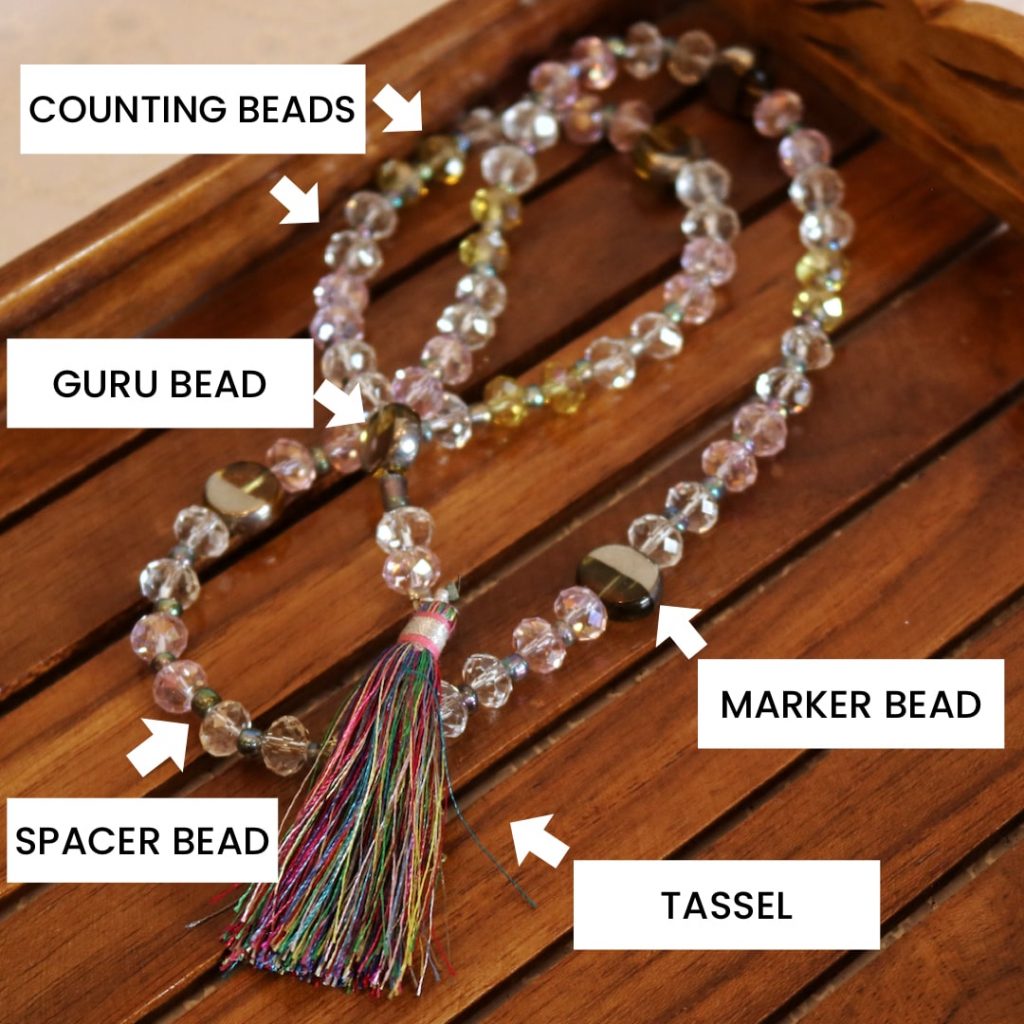 As mentioned above, the common components you'll see in a mala bead necklace are the following:
108 Counting Beads
Guru Bead
Marker Beads
Spacer or Decorative Beads
Knots
Charm
Tassel
Here's the function of each of these components:
108 Counting Beads
Each mala necklace typically has 108 identical counting or primary beads, though some have less, which is okay. In meditation, it's typical to hold the mala beads with one hand, draped across your fingers, and touch each counting bead with the thumb and middle finger one at a time, working your way through the entire necklace. You'll complete one full inhale and exhale with each bead before moving to the next. (More on this practice in the How-To section below.)
Guru Bead
The Guru Bead is your starting point. It is typically bigger and has a distinct look from the other beads on the mala necklace or bracelet, though sometimes it'll be the same type of bead as the marker beads. You'll usually find this bead attached to the tassel.
Marker Beads
You'll typically find four marker beads on a mala necklace, spaced at every 27th bead. These marker beads are usually slightly bigger than the counting beads and often a different color. The marker beads are a way to help you come back to your meditation if your mind has strayed. When you come across a marker bead, it reminds you to return to the present moment. In essence, this is a beautiful mindfulness tool. (Note that not all malas have marker beads.)
Spacer/Decorative Beads
The spacer beads are typically smaller (and often flatter) beads placed between larger beads. Depending on the unique necklace, you may see these in different sections, such as between the Guru bead and counting beads or before and after every marker bead. Note that not all mala necklaces have spacer beads. You do not count the spacer beads during your meditation.
Knots
In a typical mala necklace, you'll find a small knot between each bead. The knot ensures that if the string breaks, the beads will not be lost. This makes your mala stronger, and the knots can also help with the movement of the mala during your meditation.
Charm
Your mala may or may not have a charm on the end, often in place of the tassel. The charm is typically ornamental, though you may choose one that has special meaning to you, such as a lotus flower or chakra symbol.
Tassel
While the tassel may seem at first appearance to be decorative, it's actually steeped in deep spiritual symbolism. The strings of the mala loop through all of the beads, coming together through the Guru bead and finishing in the tassel. Some view this coming together of the strings to be symbolic of oneness, both with the Universe and each other. It can also be viewed as one's desire to reach enlightenment. While I didn't list it here, you can also view the string or thread that the beads are threaded on to be an important component of the mala, as it's the link that brings everything together.
Want to create your own mala beads? Check out Alice Peck's Mindful Beads: 20 Inspiring Ideas for Stringing and Personalizing Your Own Mala Prayer Beads, Plus Their Meanings. This book includes the stories and meanings behind 20 types of beads, plus how to instill your own beads with significance, protection, and promise as you string them.
How To Choose Mala Beads
There isn't a science to choosing your mala, which is a good thing if you're like me and tend to follow your intuition when making decisions.
Choosing the right mala beads for you is truly an intuitive practice. As you start searching for the right one for you, you'll find mala bead necklaces that come in all different colors and often are made of different materials. Some of these materials might include gemstones, pearls, wood, and lotus seeds.
This is one of the most important questions to ask yourself as you're searching for mala beads:
"Do I find it beautiful?"
It truly is that simple. Find the one that speaks to you. If you're browsing through mala beads and one nudges your heart, it's very likely you've found the perfect mala necklace for you.
I know from personal experience, however, that it's easy to get stuck in your own head when making these types of decisions. I have a history of over-analyzing my shopping choices, from what yearly planner I should purchase to what pint of ice cream I want to buy (and promptly consume). I love to follow my heart, but sometimes my heart wants mint chocolate chip and cookies n' cream.
If you're having trouble choosing, I find it helpful to step back and ask myself, "What are my intentions?" Do I want to use these mala beads to help me cultivate spirituality? Do I want to feel a connection with a higher power? Do I want to improve my meditations? Is this a way for me to feel more calm and relaxation?
Once you've established your intentions, you may have a clearer picture of which mala beads you want to purchase.
Finally, if you're in a physical store, it's always helpful to pick up the mala beads and get a feel for them within your fingers. Since you're going to be holding these beads for an extended amount of time, you want to make sure you choose ones that feel good to you.
Benefits of Using Mala Beads
So why use mala beads? We've touched upon this a little bit above, but let's dive into all the reasons mala beads can be beneficial to you:
Promotes Mindfulness: As you take conscious inhales and exhales with each bead before moving onto the next, you're more likely to remain in the present moment throughout your meditation. And if your thoughts do drift, you'll eventually reach one of the marker beads, which will gently bring you back to the here and now.
Can Improve Your Meditation: This is especially true if you have a hard time sitting still for extended amounts of time. If you find yourself wanting to move around and fidget while meditating, mala beads are the perfect tool for you to incorporate into your practice. It's, in a sense, mindful fidgeting. (Kind of?)
Helps Improve Your Breathwork: I tend to be pretty good at consciously paying attention to my inhales and exhales while meditating . . . at least during the first few minutes. I've found that mala beads empower me to be more conscious of my breathing throughout my meditation. And to circle back to the two bulletpoints above, this helps to promote mindfulness and improves my meditation.
Connection With a Higher Power: The mala is more than just its individual components; it's an entire unit brought together by the thread that links together the counting beads with the marker beads with the Guru bead with the tassel. This unity represents our own unity: unity with our higher selves, unity with each other, and unity with a higher power.
How To Use Mala Beads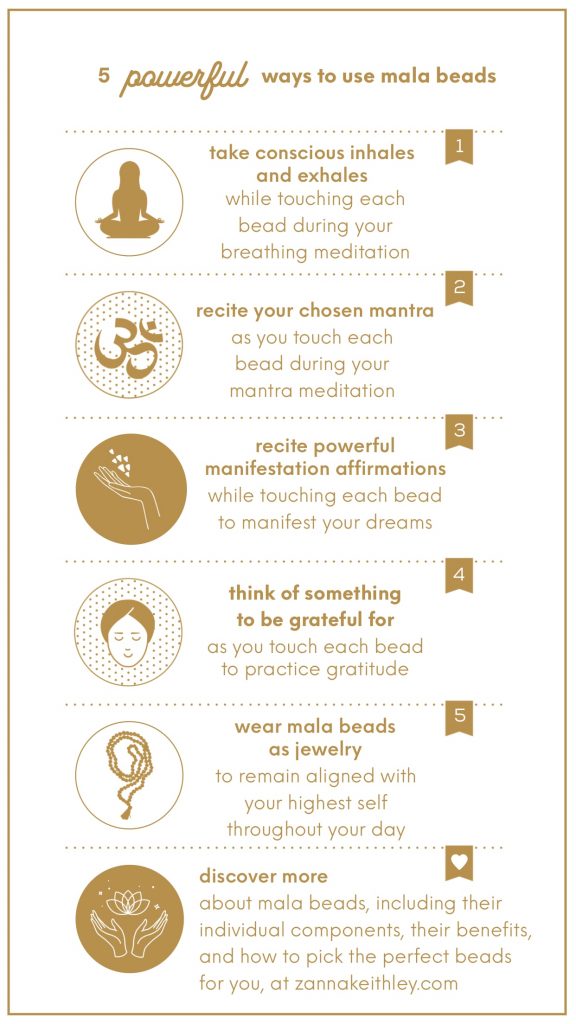 Meditation
While using mala beads in meditation may seem overwhelming at first, it's actually an extremely simple and effective way to meditate that requires little to no technical ability.
Before using mala beads in meditation, I want you to give yourself permission to be imperfect, especially as you're first learning. It's okay if you don't follow all of the steps perfectly when you're just starting. The most important thing is intention. If your heart is in the right place, and your intentions are positive, this is far more important than perfection.
Furthermore, you can use your imperfections as a way to practice mindfulness, non-judgmental awareness, and compassion. Were you holding your mala beads with the incorrect fingers? Was your mind so distracted, you missed the marker beads? Notice, accept, and keep going.
Here's your step-by-step directions for how to use mala beads in meditation. I'll discuss some alternative uses below.
Breathing Meditation
Find a quiet spot where you won't be disturbed. If you already have an ongoing meditation practice, you may already have a time and space that works for you. If you use the full 108 beads, this practice typically takes 30 minutes. If you decide not to use the full 108 beads, that's okay. You can choose to stop at one of the marker beads instead.
Drape your mala beads over your non-dominant hand. Make sure you feel comfortable and that the beads will be easy to move. With your thumb and middle finger of your dominant hand, gently touch the Guru bead. You typically do not use the index finger in this practice, as the index finger is connected to the Ego.
Touch the first counting bead, and take one full inhale and exhale. Then, move to the second bead. Continue this process, inhaling and exhaling once per bead. You'll stop when you make your way around back to the Guru bead.
As mentioned above, you can choose to shorten your meditation by stopping at one of the marker beads. Alternatively, if you wish to extend your meditation, you can turn the mala around and start again. Note that it's common practice not to jump over the Guru bead. So if you're extending your meditation, rather than jumping over it to start back at the first counting bead, you'd turn the mala around and go in reverse.
Mantra Meditation
I was first introduced to using mala beads in meditation through the practice of mantra meditations. A mantra meditation is one in which you repeat a specific mantra throughout the meditation (traditionally, 108 times). This form of meditation is also known as japa meditation.
Your chosen mantra should be something that resonates with you. It can be a sacred word, affirmation, divine name, or simply a word such as love or peace.
Here are a few examples of possible mantras you could use:
Aum or Om (This has many rich and deep meanings. It is known as the word of God, the sacred sound of the Universe, and the union of the mind, body, and spirit.)
Om Shanti Om (Universal Peace)
Om Shanti Shanti Shanti (Peace of Mind, Body, and Speech)
Love
Peace
I am love.
I am peace.
I am worthy.
I am enough.
Love guides me.
To perform a mantra meditation using mala beads, you'll essentially take the same steps you do with the breathing meditation. However, in place of the conscious inhales and exhales, you'll repeat your chosen mantra as you touch each bead. You can repeat your mantra either internally, at a whisper under your breath, or out loud. Do what makes you feel most comfortable.
Finally, here's great 5-minute tutorial on how to hold and use your mala beads.
Alternative Uses
While meditation is the most common way to use mala beads, it's not the only way. Here are a few other practices for using mala beads:
Wear Your Beads: Wearing your mala beads is more than just a fashion statement; it's a profound practice to connect you to your highest self and cultivate mindfulness in your life. When you wear your beads, you can set the intention to remember the same peace and serenity you feel when you're meditating. The most common ways to wear your beads are as a necklace or wrapped around your wrist as a bracelet.
Manifestation: The most powerful way to use mala beads for manifestation is to recite affirmations for manifestation as you touch each bead. To do this, you'd follow the same steps I wrote above for the breathing meditation, but in place of the conscious inhales and exhales, you'd recite a positive affirmation. As you do this, consciously make sure to feel the positive energy of the affirmation flowing through you. It's up to you whether you'd like to recite different affirmations or repeat the same affirmations throughout. For some ideas of affirmations to use, here are some Law of Attraction affirmations and manifestation affirmations to get you started.
Gratitude Practice: This has become one of my personal favorite ways to use mala beads. Again, you'll follow the same instructions as above for the breathing meditation, but here, you'll think of one thing you're grateful for as you touch each bead. I know it may seem like 108 things is a lot, but it actually becomes pretty easy once you get going. For instance, you can think about each individual part of your body, from your eyes to your lips to your lungs, arms, stomach, legs, and feet (and everything in-between). You can also think about individual people, memories, and luxuries we often take for granted, like air conditioning and running water.
Mala Beads to Purchase
If you're looking for beautiful mala beads to incorporate into your meditation practice, check out the links below! Note that most of the selections below have more color and stone options when you click on the link.
---
And that's it! Have you ever used mala beads in your meditation practice? Or do you have questions about how they're used? Share your tips and questions in the comment box below.
And for more resources on spirituality, meditation, manifestation, and all things self-love, be sure to connect with me on Instagram and Pinterest, where I'm posting positive affirmations and empowering messages daily.
More Articles You May Like
---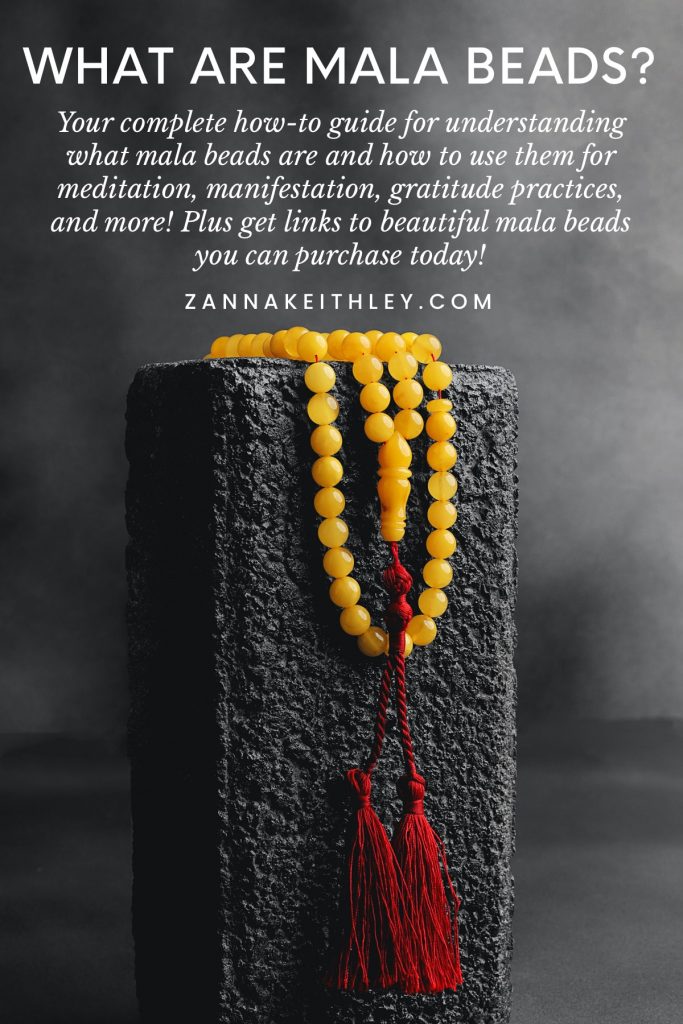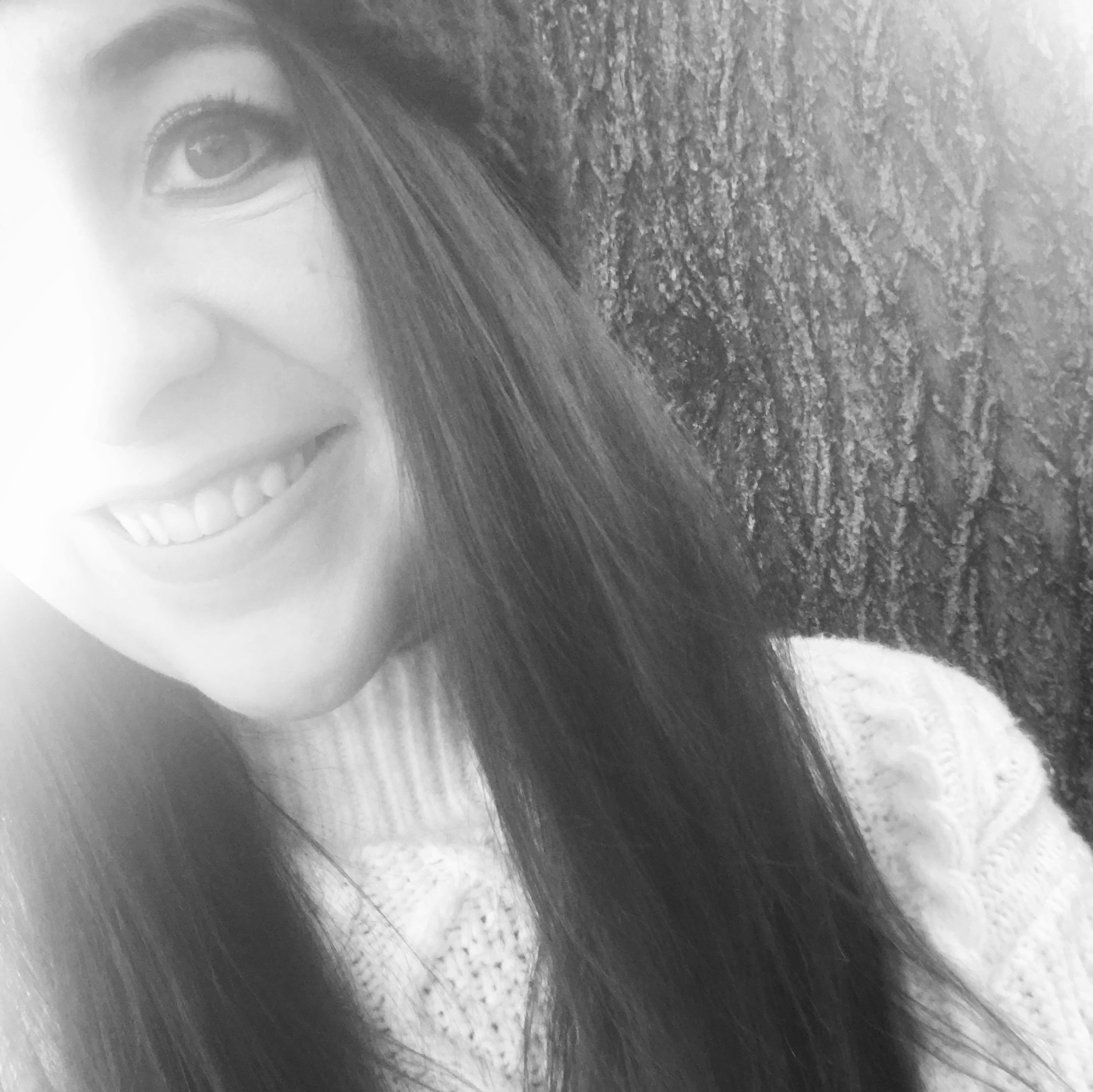 Hi, I'm Zanna! I'm a blogger/freelance writer living in Boise, Idaho. My mission is to help you break through the barriers holding you back from accessing infinite abundance and to inspire you to gather the courage and confidence to follow your dreams.