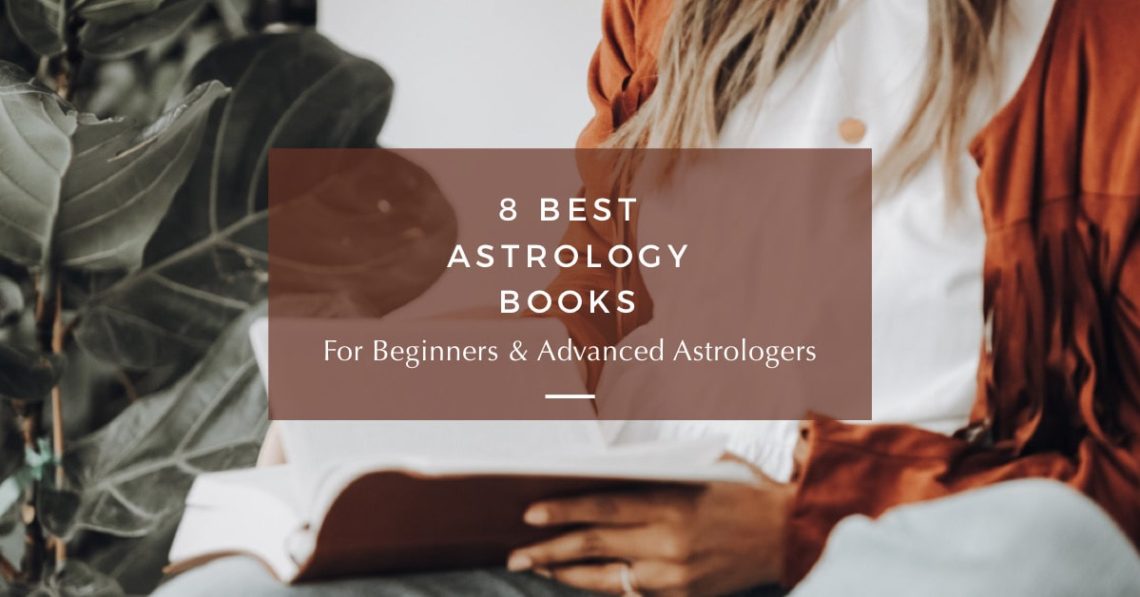 8 Best Astrology Books (For Beginners & Advanced)
In this article, discover eight of the best astrology books for both beginners and intermediate astrologers looking to expand their knowledge of Sun signs, Moon signs, Ascending signs, and more.
Disclaimer: This post contains Amazon links. As an Amazon associate, I earn from qualifying purchases. If you purchase a product using my link, I may receive a small commission at no extra cost to you. You can read my full disclosure policy here.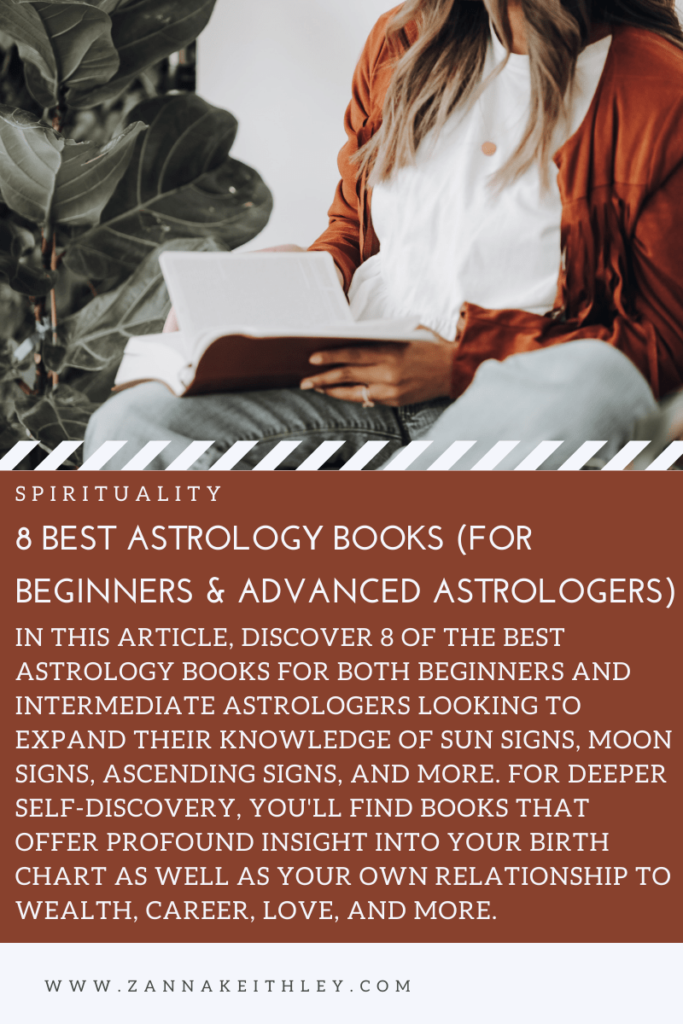 What Is Astrology?
Astrology is the study of how distant objects in the cosmos (such as the sun and the moon) can influence our human lives, including how they shape our personalities and impact our behaviors.
In essence, it's the study of the relationship between the cosmos and the earth – or how cosmic events can affect and influence earthly objects and events.
The sun, moon, and each planet have an important role to play in astrology. And by understanding the role they play in your own life, you can begin putting the pieces together of your own identity, sense of self, life focus, and more.
Of course, this is just a very general, basic definition, and to expand your knowledge, it's important to look to the experts for a deeper understanding. Below, I've collected eight of the best astrology books for beginners and intermediate astrologers alike. These books offer profound insight into your birth chart and your own relationship to wealth, career, love, and more.
I've also offered some details about each book, including which are best for beginners and which are better for more experienced astrologers, so you can find the astrology book that best suits your needs.
Best Astrology Books
The Only Astrology Book You'll Ever Need
A book with the title The Only Astrology Book You'll Ever Need better deliver, and luckily, this one does. Joanna Martine Woolfolk's comprehensive guide offers detailed information on Sun signs, Moon signs, Ascending signs, and more. Additionally, you'll learn about each sign in extensive detail, including compatibility between the signs as well as insight into one's emotional needs and deep motivations. This is a great book for beginners looking to dive in and expand their knowledge of astrology.
The Stars Within You: A Modern Guide To Astrology
The first thing you'll notice about Juliana McCarthy's The Stars Within You is its gorgeous illustrations (done by Alejandro Cardenas). Once you start exploring the pages deeper, you'll find a profound roadmap to discovering the inner you. This book is a great resource for learning how to read your own birth chart, in turn deepening your self-awareness and providing you with the missing link to a life of true fulfillment.
Tarot and Astrology: Enhance Your Readings With the Wisdom of the Zodiac
I love Corrine Keller's Tarot and Astrology because it offers a different perspective to the standard astrology book. If you're looking for just an astrology book, I'd recommend going for one of the others on this list. But if you're interested in learning about the link between the worlds of tarot and astrology, you won't be disappointed with this book. You'll learn how each card in the tarot deck relates to astrology and receive all the information you need to give meaningful and profound readings to yourself and others.
Parkers' Astrology: The Definitive Guide to Using Astrology in Every Aspect of Your Life
Julia and Derek Parker's Parker's Astrology is for the person who already knows the basics of astrology and wants an intermediate/next-level guide to help expand your knowledge. At 496 pages, this is a big book, filled with beautiful illustrations, practical information, explanations, guidance, and more. If you're an aspiring astrologer or someone who is eager to learn as much about astrology as you possibly can, you'll definitely want this one on your bookshelf.
Llewellyn's Complete Book of Astrology: The Easy Way to Learn Astrology
Despite its title, Llewellyn's Complete Book of Astrology is actually best suited for someone who already has a fundamental grasp of the basics and is looking to deepen their understanding of astrology. Author and astrologer Kris Brandt provides all the essentials of astrology while focusing on three essential areas of your life: love, career, and money. This is a super detailed guidebook (you might think of it kind of like a college textbook) that provides you with practical techniques for improving all aspects of your life.
Astrology: Using the Wisdom of the Stars in Your Everyday Life
Astrology: Using the Wisdom of the Stars in Your Everyday Life is a fun, colorful, reference-style book that offers detailed information without ever feeling overwhelming. If you wanted to place an astrology book on your coffee table and share it with friends, this is the one you'd want to choose. It's beautiful, well-organized, concise, and offers great information for beginners who are curious to learn more about the world of astrology.
My First Zodiac Book
Okay, so clearly this one isn't for adults, but I wanted to add this one to the list for any astrologers or aspiring astrologers who have little ones in their lives. My First Zodiac Book, written by Nicole Sagesse and illustrated by Jana Walther, is an adorable and beautifully illustrated intro to astrology for kids. It offers an introduction to the zodiac signs, planets, and elements as well as new vocabulary words and beautiful illustrations to delight children and adults alike.
The Astrology of You and Me: How to Understand and Improve Every Relationship in Your Life
Gary Goldschneider's The Astrology of You and Me offers a detailed look into how each sign of the zodiac acts in different relationships in their lives. Specifically, it hones in on your relationships in the areas of work, love, and friends and family. Not only how will you gain deeper insight into how you act in various relationships in your life, but it will also help you to better understand your friends, coworkers, and family members (as long as you know their sun sign). This one's a great option if you're looking for something a little different than the typical astrology guidebook.
---
Do you have any favorite astrology books? Share your favorite books, blogs, and other resources in the comment box below!
And for additional spirituality resources, positive affirmations, self-love tools, manifesting tips, and more, be sure to follow me on Pinterest and Instagram!
---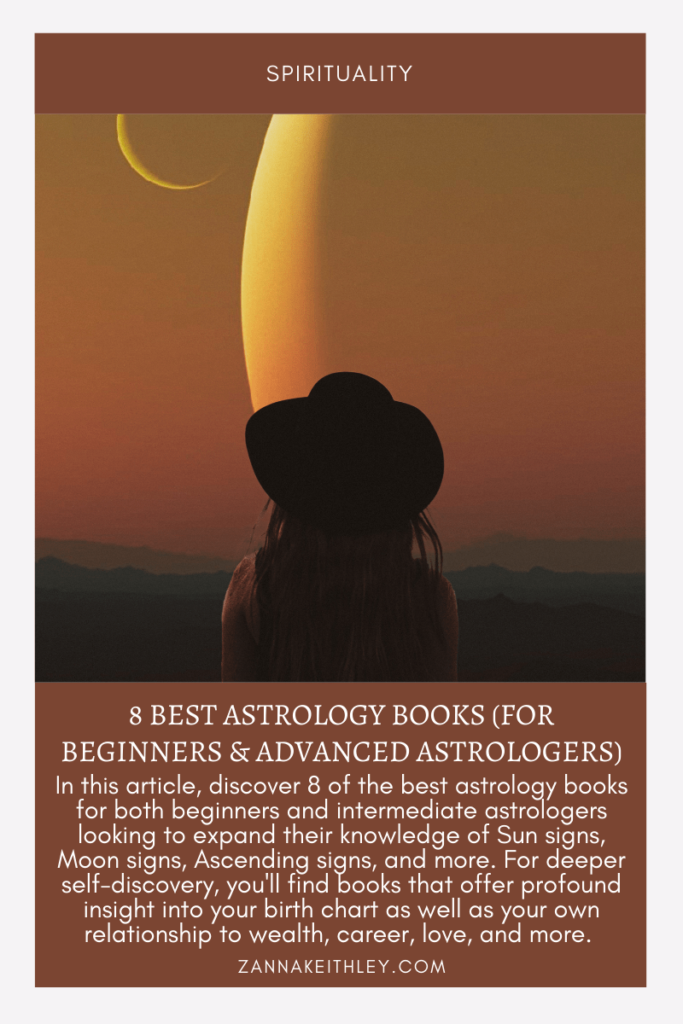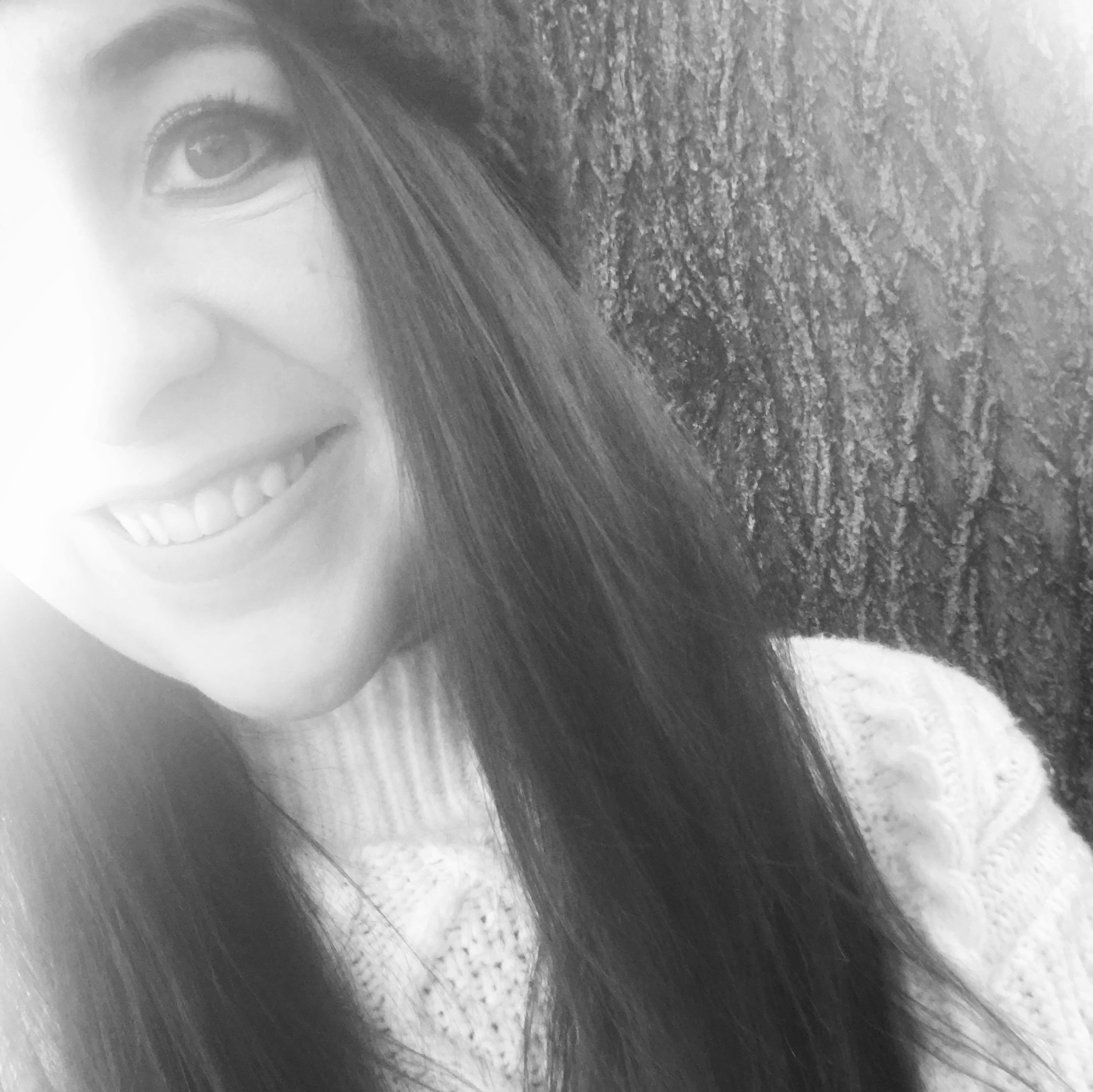 Hi, I'm Zanna! I'm a blogger/freelance writer living in Boise, Idaho. My mission is to help you break through the barriers holding you back from accessing infinite abundance and to inspire you to gather the courage and confidence to follow your dreams.