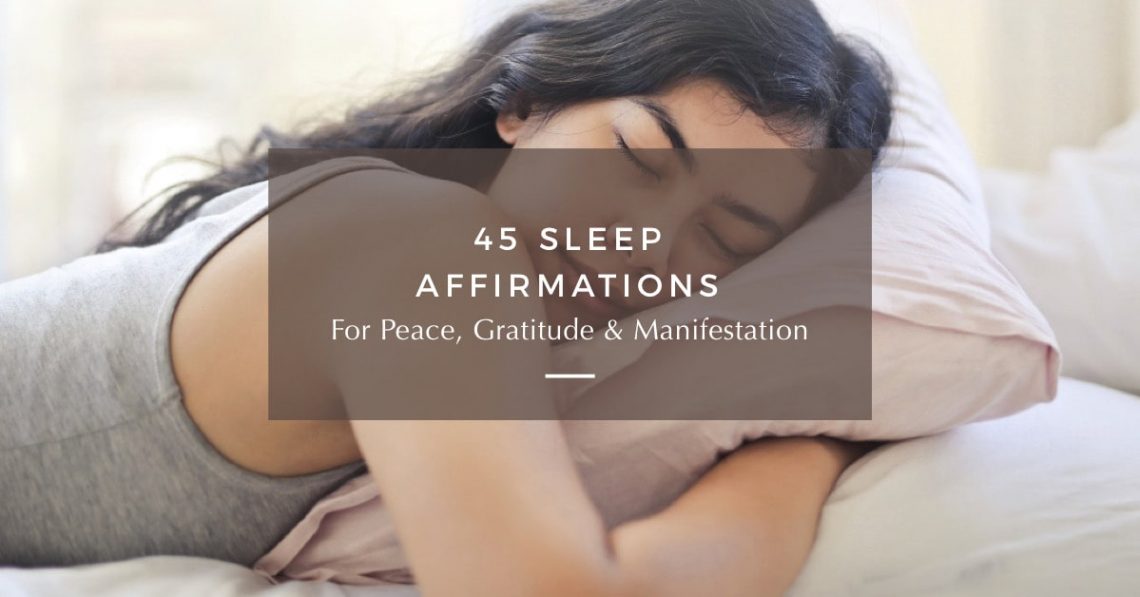 45 Sleep Affirmations For Peace, Gratitude & Manifestation
In this article, discover 45 calming sleep affirmations for peace, gratitude, and manifestation. Plus, be sure to download your free printable sleep affirmations to use nightly to help you cultivate a mindset of true serenity as you fall asleep.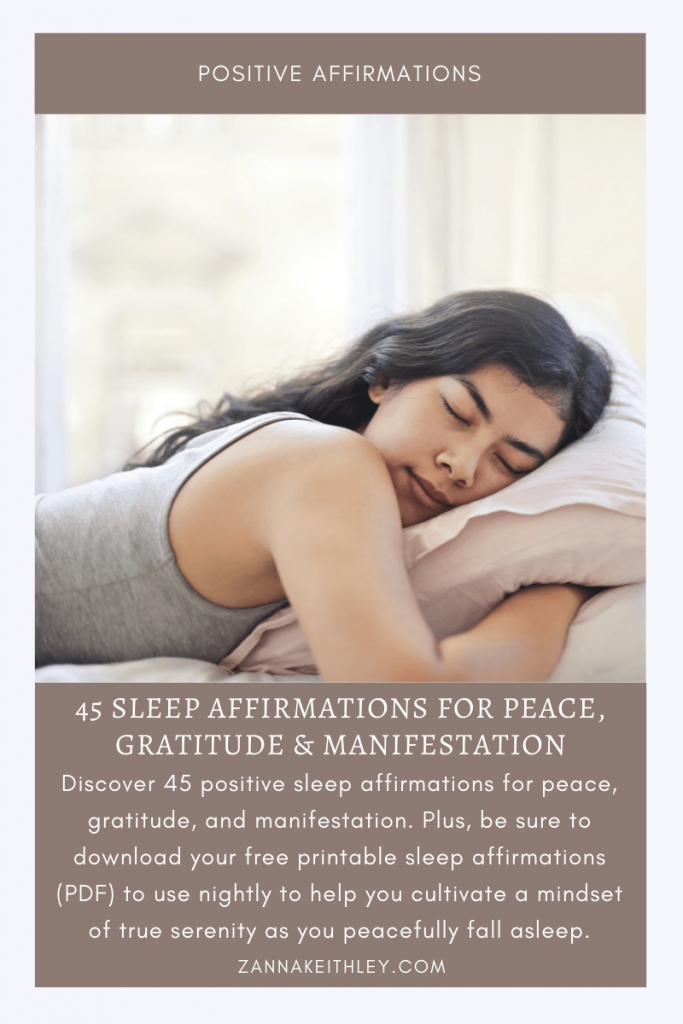 How To Use Sleep Affirmations
Positive affirmations are empowering statements designed to help you cultivate deeper self-love and greater self-belief. By repeating positive affirmations throughout your day, you consciously choose how to direct your energy. Instead of letting the outside world dictate how you feel, positive affirmations allow you to remain in control of your own thoughts and feelings.
Sleep affirmations work the same way as other positive affirmations. Instead of stressing about the past or worrying about tomorrow, they allow you to harness more calming and uplifting energy as you end your day.
And this is extremely powerful: to fall asleep with thoughts of peace, gratitude, and joy instead of stress, worry, and fear. To consciously choose to let go of anything that doesn't serve your mind, body, and spirit. To create a beautiful inner world, helping you to manifest an outer world that becomes a reflection of what you've created within.
Sleep affirmations aren't necessarily a way to fall asleep more quickly, though they may help as they allow you to stop replaying the stories you've created in your mind of how you should've handled a situation, what tomorrow may bring, what others may think of you, and anything else that doesn't support your well-being.
But what makes sleep affirmations truly powerful is that they can help reframe your subconscious mind. Before you fall asleep, you can plant seeds of hope, love, and trust within. And with each day, these seeds will slowly begin to grow inside you.
Soon, you won't have to consciously try to think of sleep affirmations at night because the words will be so ingrained within you, they'll become an integral part of who you are.
It's one of the simplest yet most powerful ways to begin changing your life–simply by harnessing the power of your thoughts.
Below, you'll find 45 positive sleep affirmations divided into three categories: affirmations for peace, affirmations for gratitude, and affirmations for manifestation. I've also included resources throughout the article to help you protect your energy, cultivate more inner peace, and manifest the life you truly desire. And don't forget to download and save your free PDF of these sleep affirmations below so you can continue to use them each night before you fall asleep.
Sleep Affirmations For Peace
I am calm, serene, and relaxed.
I inhale peace. I exhale worry.
My heart is grateful and my mind is at peace.
I surrender my stress, worry, and fear.
I am connected, protected, and whole.
I am safe, supported, and rooted in the present moment.
I am at peace with all that happened today.
I release this day and choose to focus on my inner world.
I surrender and trust that everything is working out for my highest good.
I allow peace to wash over me as I gently drift off to sleep.
Nothing about this moment is a mistake.
I peacefully let go of thoughts and emotions that do not serve me.
I am peaceful. I am at ease. All is really well.
Deep inner peace is my natural state.
I surrender to peace.
Discover more gentle affirmations for peace and serenity. Plus get seven powerful practices to protect your energy from anything that doesn't serve your mind, body, and soul.
Sleep Affirmations For Gratitude
Every cell of my body is aligned with gratitude and love.
I am grateful for the breath that flows through my lungs.
I love and appreciate this moment in my life, exactly as it is right now.
I am truly thankful for all that I am and all that I have.
Today has been a gift, and I accept it with love and gratitude.
My heart is filled with love and gratitude for all the experiences I had today.
I fall asleep with gratitude filling every cell of my being.
I am deeply appreciative for all the miracles this day has brought to me.
There are so many reasons to be grateful for this day. I choose to focus on my appreciation.
I am grateful for my challenges and triumphs equally. All experiences help me to become a better version of myself.
I am grateful for the lessons I learned today.
I begin and end each day with a grateful heart.
My grateful heart is a magnet for miracles.
I am truly grateful for my beautiful life.
I release my worries and allow gratitude to be my anchor as I peacefully fall asleep.
One of my favorite ways to end my day is with gratitude. To help you with your gratitude practice, I've put together a list of 500 things to be grateful for today. And you can also find even more gratitude affirmations for both starting and ending your day.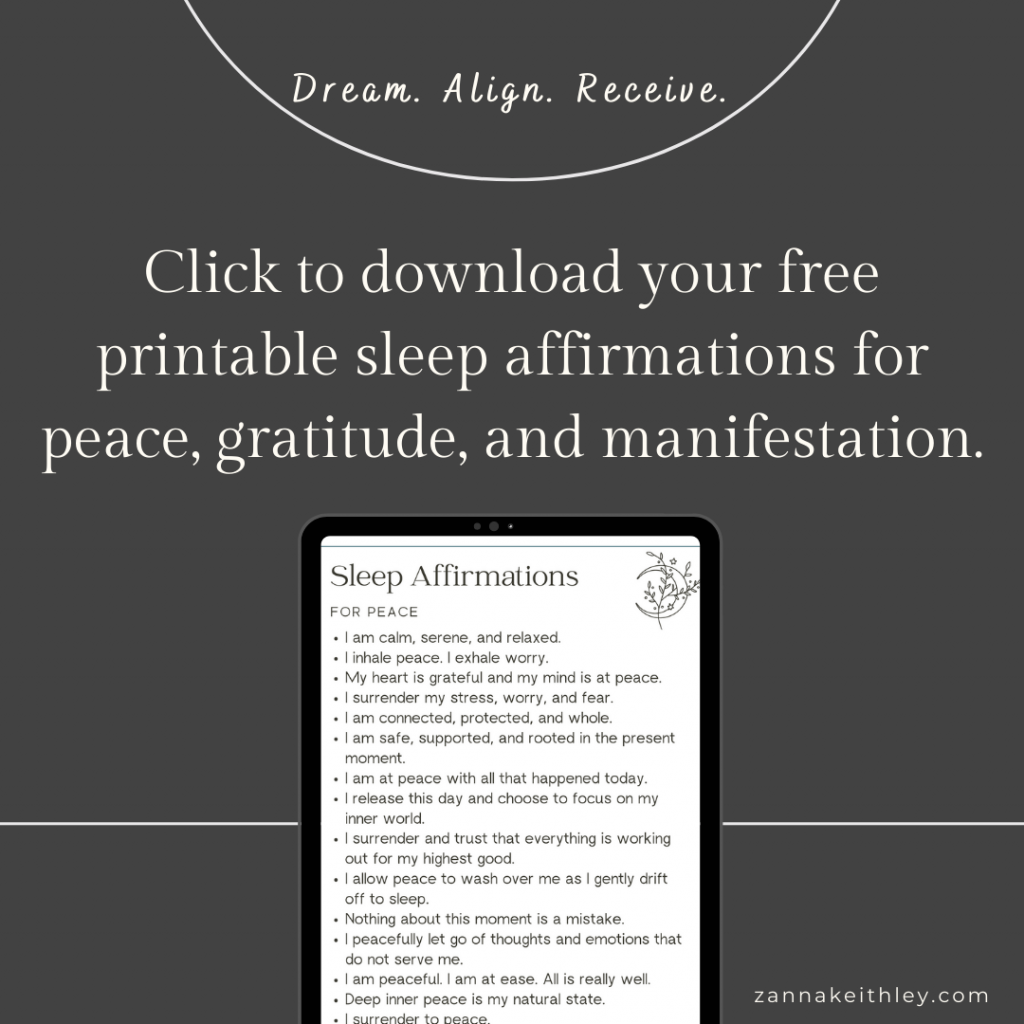 Sleep Affirmations For Manifestation
Everything I did today is leading me to a better tomorrow.
My life is a garden, and today, I planted the seeds for something beautiful to arise.
I trust that everything is always working out perfectly for me.
The Universe is always taking care of me.
I trust that the Universe is supporting me in ways I can't even see.
I expect miracles to greet me when I wake up.
I release limits and boundaries. I embrace potential and possibilities.
I feel calm and at peace knowing everything I desire is coming to me in perfect timing.
Everything I desire is on its way to me right now.
I surrender, let go, and trust that tomorrow will be more beautiful than I can imagine.
I call in my heart's desires as I sleep.
All that I need to live the life of my dreams is inside me.
My heart is open to receiving blessings more beautiful than I can imagine.
Even as I sleep, I am awakening to my true power.
I trust, believe, and know that my dreams are coming true.
Manifestation Tip: In addition to reciting sleep affirmations for manifestation, take a few minutes before you fall asleep to visualize your dreams and desires. Allow yourself to feel the positive emotions of having your desires in the present moment. You might also try the pillow manifestation method to help you manifest while you sleep.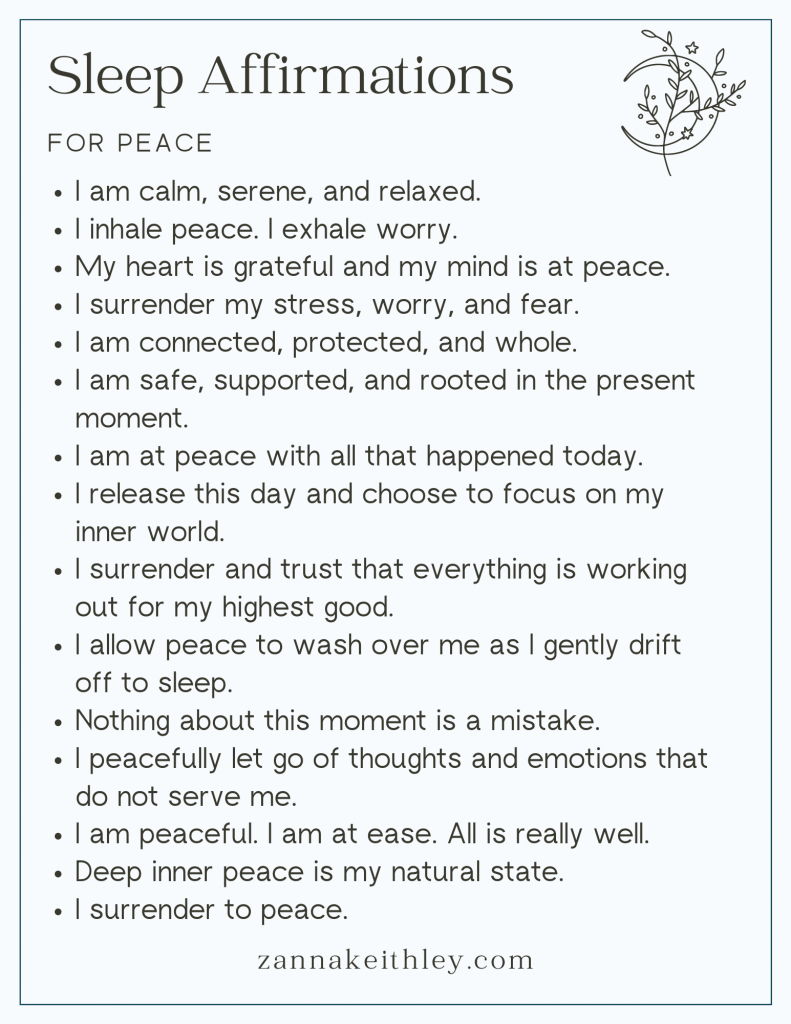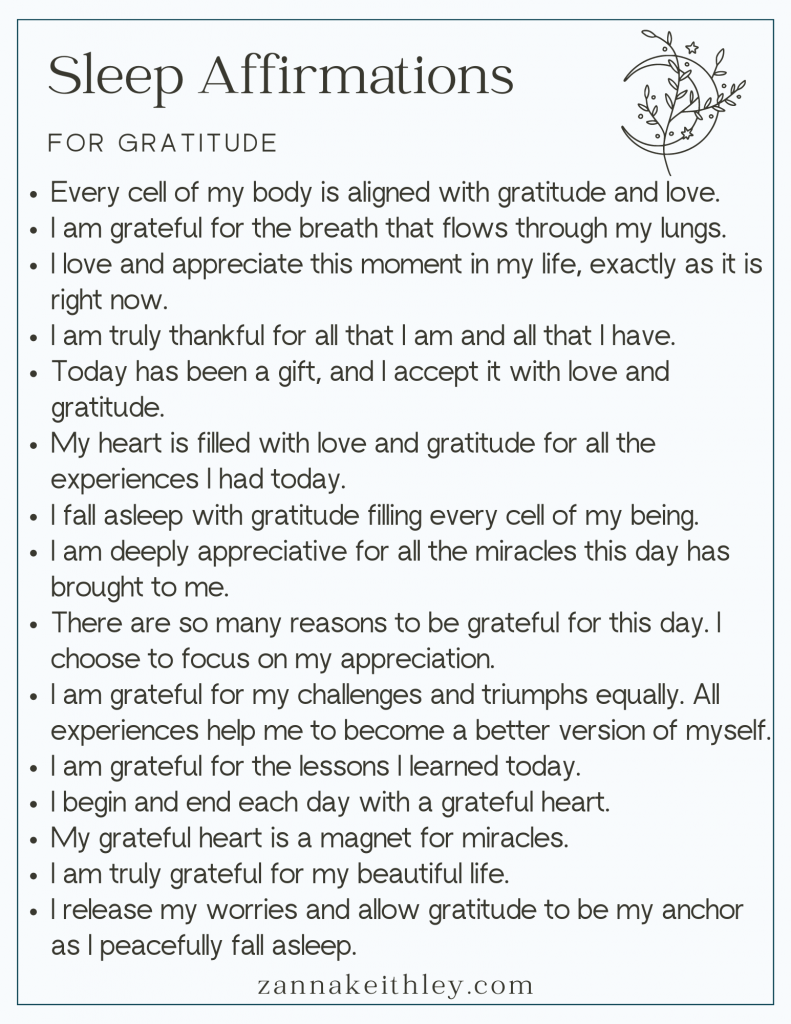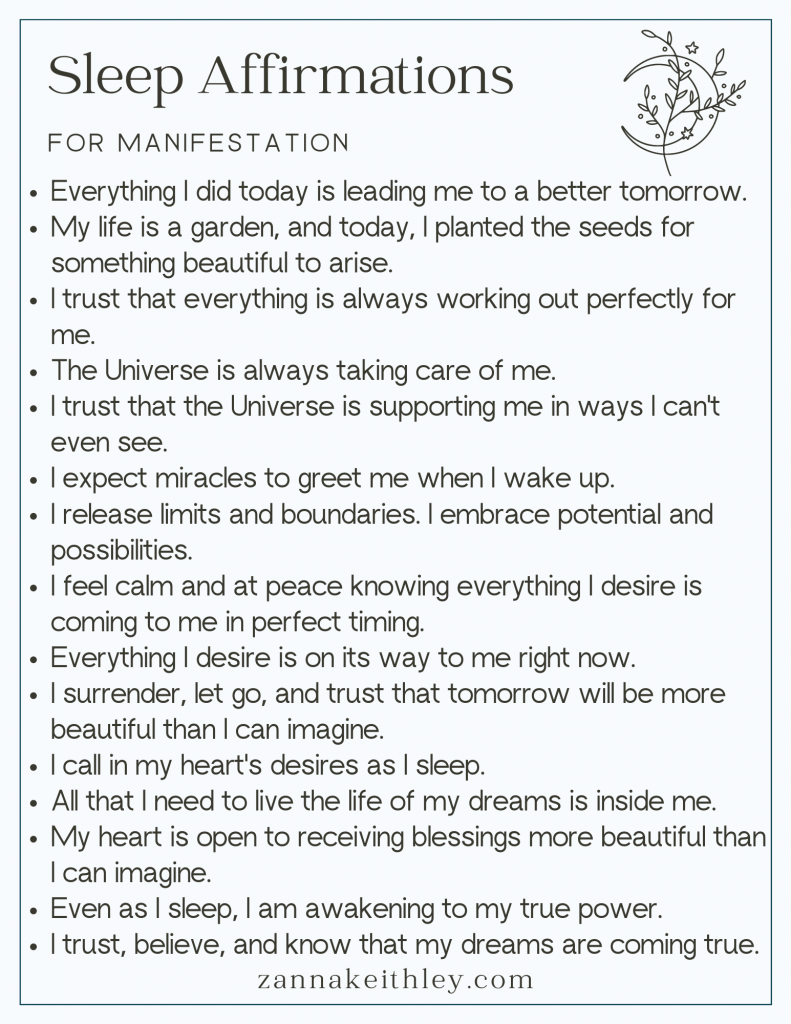 ---
For more positive affirmations, manifestation tips, and self-love tools, be sure to follow me on Pinterest and Instagram. Plus check out powerful manifestation resources (including workbooks, journals, and printables!) in my online shop.
You May Also Like
---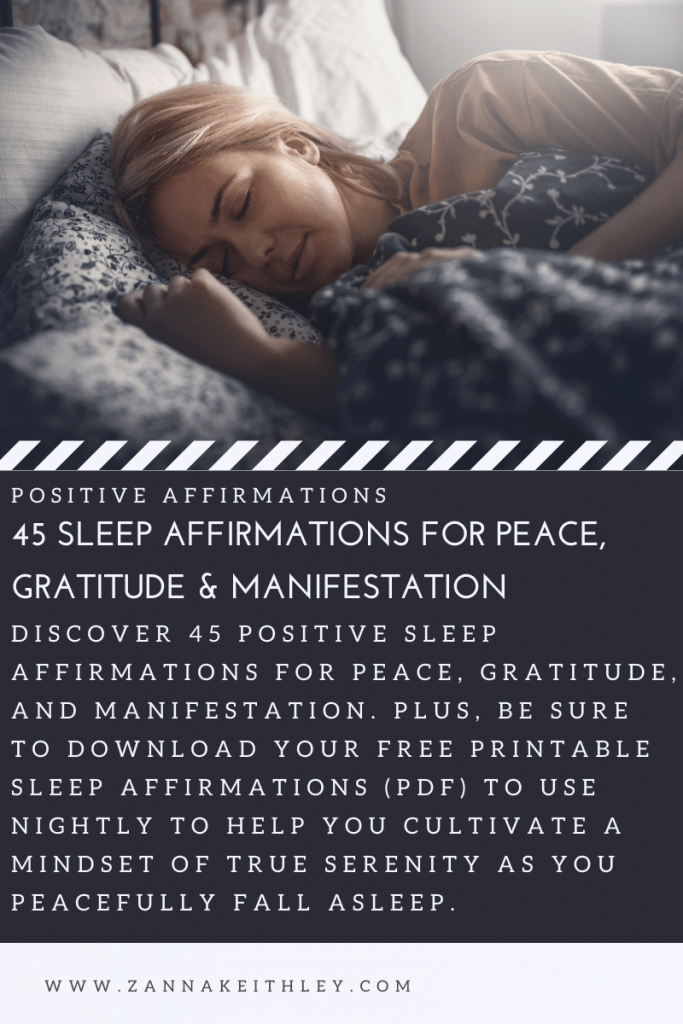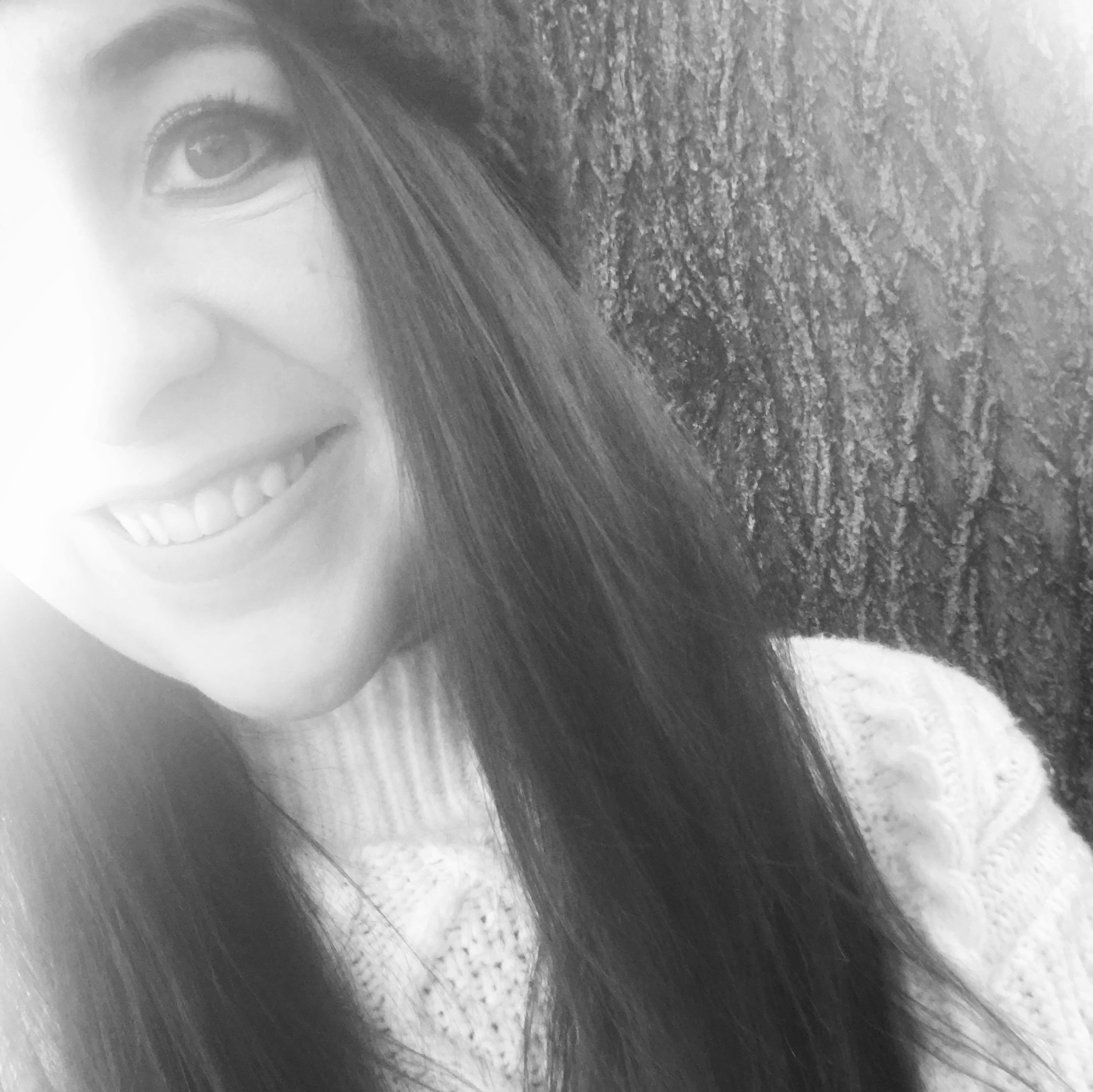 Hi, I'm Zanna! I'm a blogger/freelance writer living in Boise, Idaho. My mission is to help you break through the barriers holding you back from accessing infinite abundance and to inspire you to gather the courage and confidence to follow your dreams.