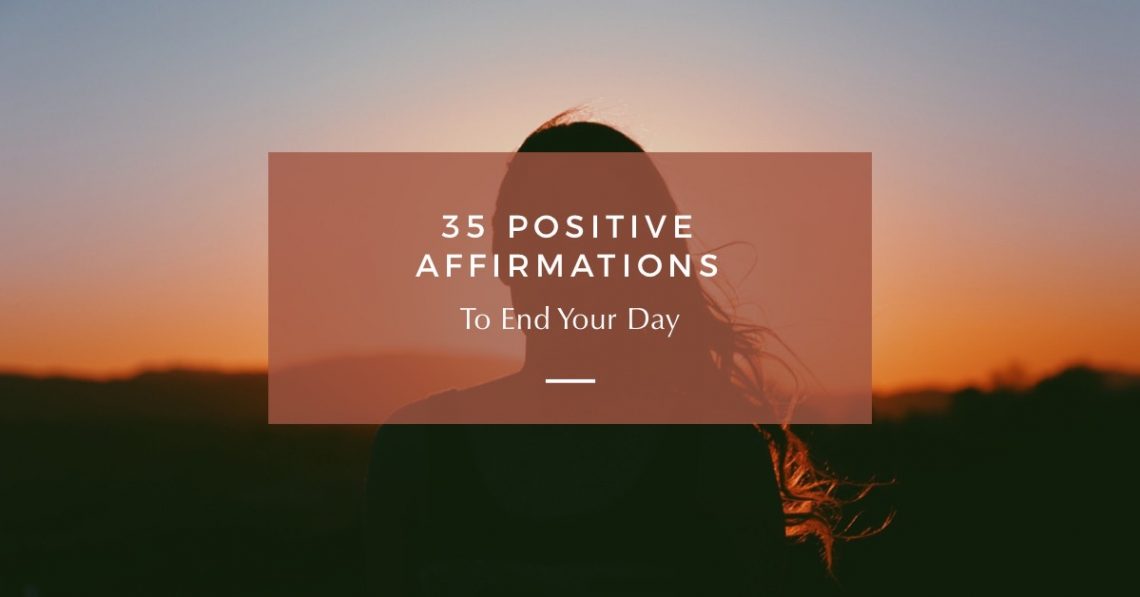 35 Positive Night Affirmations to End Your Day
Looking for some positive night affirmations to recite as you end your day? Morning affirmations get all the spotlight, but night affirmations are just as important for your self-care routine! Below, I give you 35 of my favorite night affirmations to help you end your day on a positive note. Plus download your free printable affirmations below!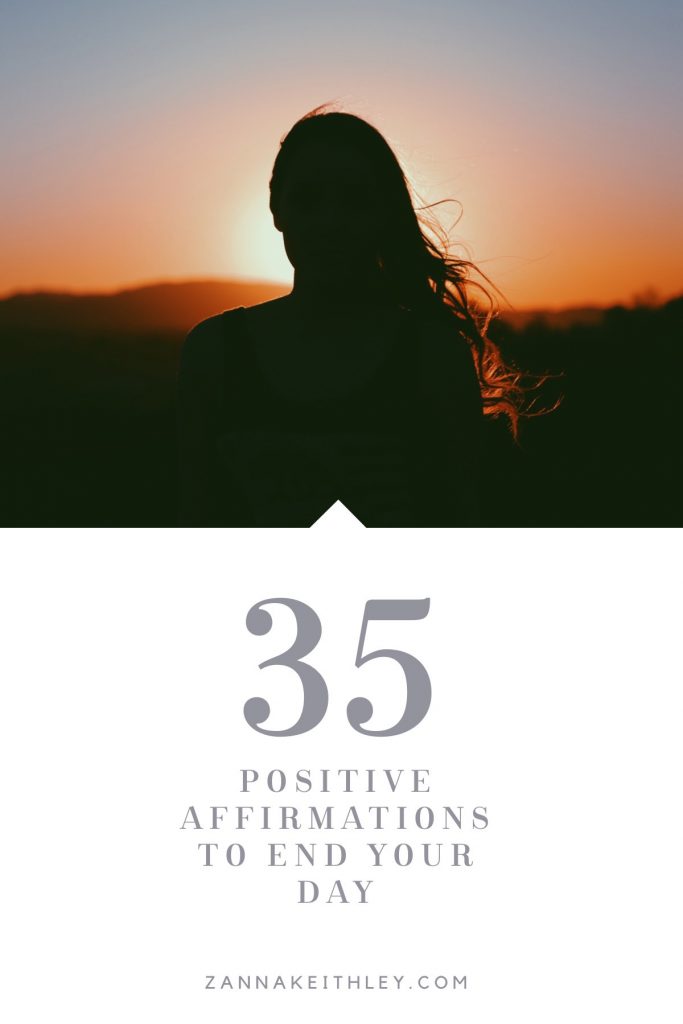 Updated September 2nd, 2021
Why Use Night Affirmations?
I am 100% guilty of focusing on positive affirmations in the morning and even the afternoon while completely abandoning them at night.
It's an easy trap to fall into.
For me, I have a morning routine that includes journaling for 30 minutes right when I wake up. And almost always, these journal entries include some high-vibe, uplifting affirmations to help me start the day feeling positive and inspired. My workouts are also done early in the day, which is another time I repeat positive affirmations to myself. And I'm pretty decent at remembering to silently recite affirmations when I'm out and about, or when I get a few seconds to pause during work.
But when it comes to the evening, I'm not the best at reaffirming my worthiness. Or simply reminding myself that everything I did today was enough. And the things I didn't do? Those things are okay, too.
Because my worthiness is not defined by my achievements.
Recently, I set the intention to be more mindful with repeating nighttime affirmations. When I say this, know that this isn't for the sake of just mechanically repeating positive words like a robot. The purpose of these affirmations is to be more mindful with my thoughts and the way I speak to myself, while owning my story and telling my own truths (especially when my pesky brain starts to return to bully mode).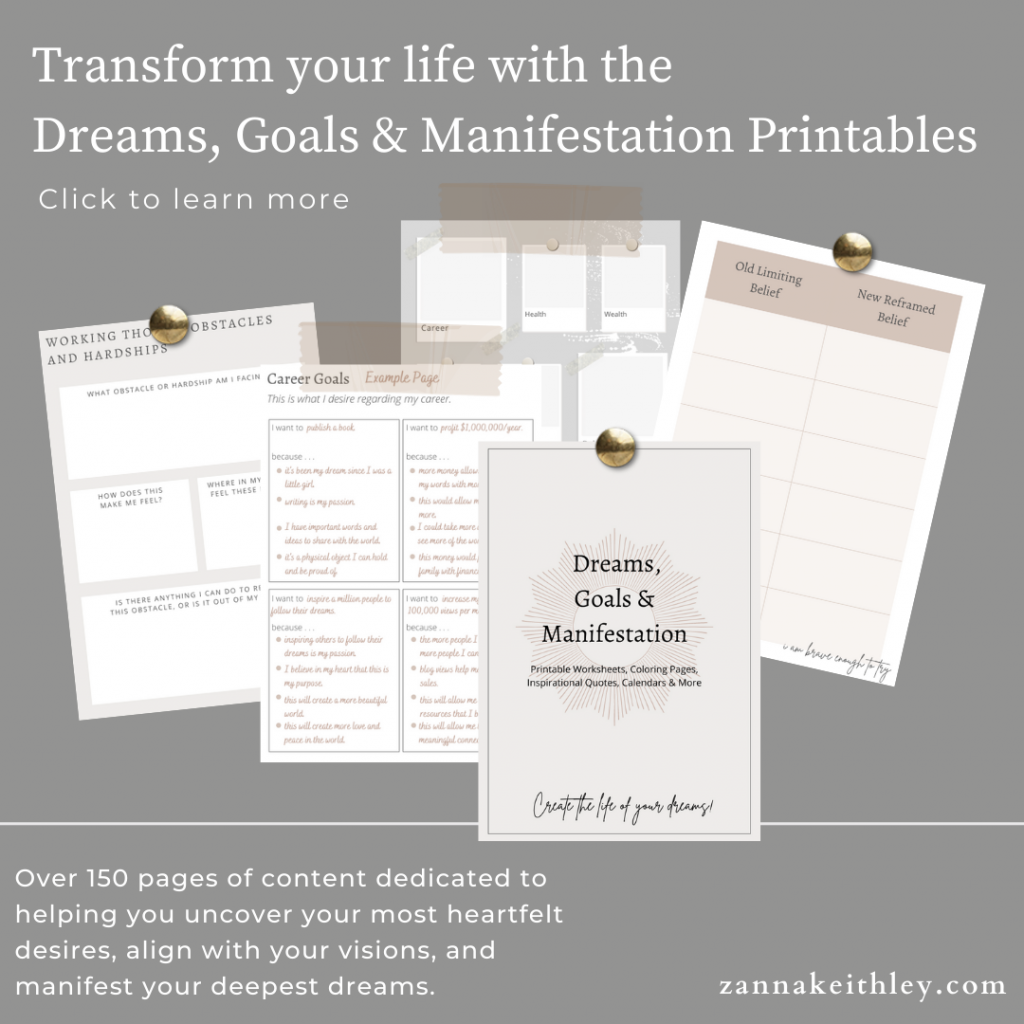 What Are Positive Affirmations?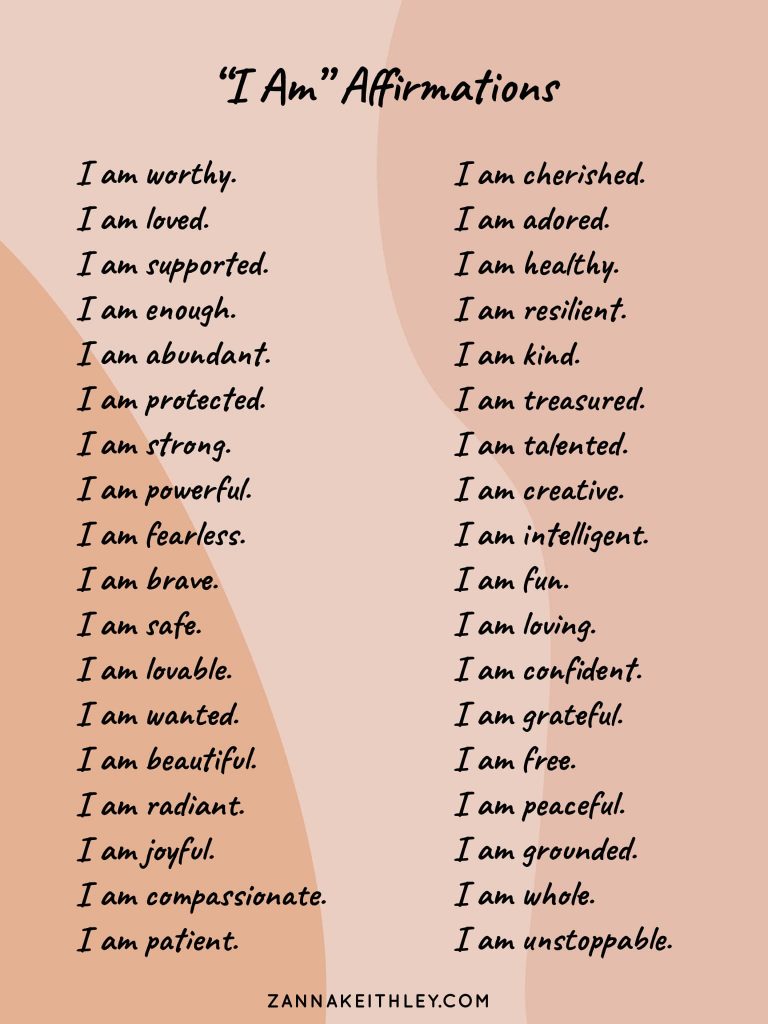 Positive affirmations are statements (usually made in the present-tense) designed to uplift and encourage while boosting self-belief and supporting your overall wellbeing.
The classic first two words of an uplifting affirmation are, "I am . . ."
However, an affirmation can start with any phrase that fits the context of what you want to affirm.
Here are a couple other common ways you might start an affirmation:
I can . . .
I accept . . .
My (life, heart, body, worthiness) . . .
I release . . .
I have . . .
All is . . .
Everything is . . .
I feel . . .
For further insight into affirmations, how to use them, and why they work, check out my post How to Use Affirmations (So They Actually Work).
Positive Affirmations to End Your Day
Below are 35 positive night affirmations to help you ease into the comfort and quiet of nighttime as you settle down for the day. These night affirmations range in their desired effect; some are gentle and calm while others are uplifting and empowering. Feel free to save and share any that resonate with you!
Night Affirmations
Everything I did today is leading me to a better tomorrow.
My body is relaxed, and my heart is at peace.
I offered my very best self today.
Today wasn't perfect, but it was beautiful.
I release any worry or stress I felt today. I know that everything will be okay.
When I choose to look for them, I can see how so many beautiful things happened for me today.
I did my best today, and I'm proud of myself.
I am grateful for every single experience I had today.
Regardless of what I did or didn't do today, I know that my worthiness is not defined by my achievements.
I can see how all experiences I had today brought me either joy or growth.
I have faith that everything works out for my highest good.
I'm proud of myself for listening to my inner knowing, even when I felt afraid.
I feel calm. I feel peaceful. All is really well.
I surrender to this present moment and release any worries I felt today.
I'm grateful for all that I learned today.
I inhale peace. I exhale worry.
There are so many reasons to be grateful for this day. I choose to focus on my appreciation.
I feel calm, relaxed, and at peace.
Instead of wishing I could change the past, I focus on this present moment.
I release worry and choose to trust.
A lot happened today, but I choose to live fully in this moment right now.
I know that good things are always happening for me.
I have the power to control my thoughts.
No matter what was left undone today, I know that I am always enough.
I am enough. I have always been enough. And I will always be enough.
I am exactly where I'm meant to be.
Even when things didn't happen how I wanted, I know I'm on the right path.
I feel relaxed. I feel whole. This is exactly where I'm meant to be.
I am grateful for the hardships I experienced today because they allowed me to grow.
I love myself fully now, just as I am, as I continue to grow.
Everything is unfolding for me in perfect timing. I release worry and choose to trust.
I know that tomorrow's going to be another really beautiful day.
Everything that happened today is bringing me closer to my dreams.
My life is really beautiful. I wouldn't change it for anything.
I am grateful for every step of this journey and every second of my imperfect, messy, beautiful life.
Bonus – Meditations to End Your Day
As a bonus, here are some of my favorite meditations on the Insight Timer app for ending the day feeling calm, content, and peaceful.
---
What positive affirmations do you use to end your day? And have you found any tips or tricks to help remind you to keep affirming those uplifting words even as the day comes to a close? Feel free to drop a note in the comments below!
And for a daily dose of positive affirmations, be sure to follow me on Pinterest and Instagram!
---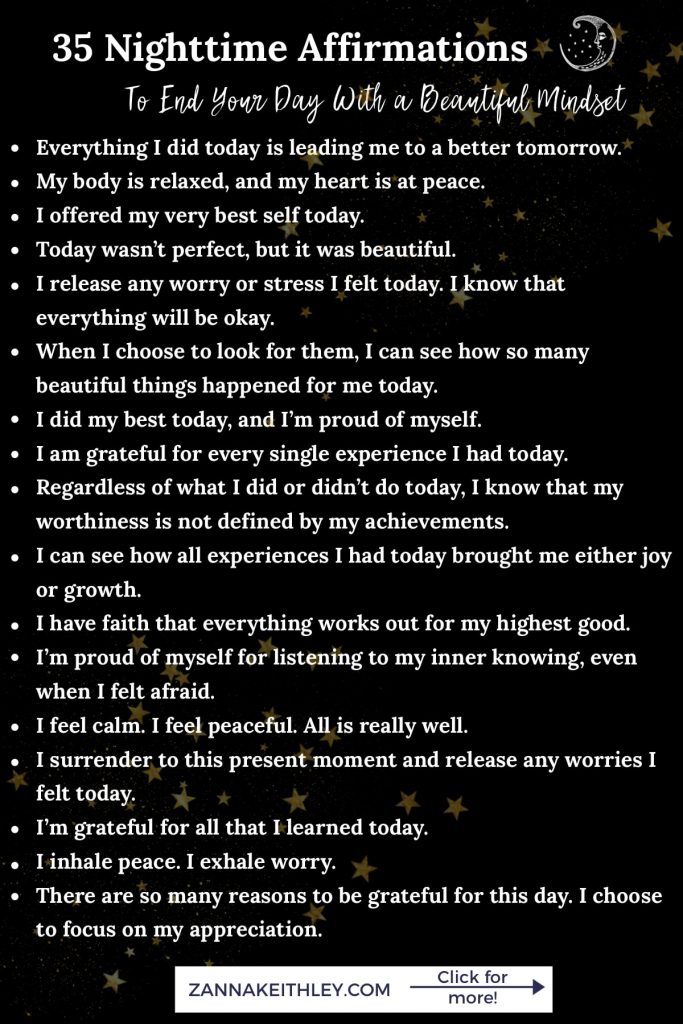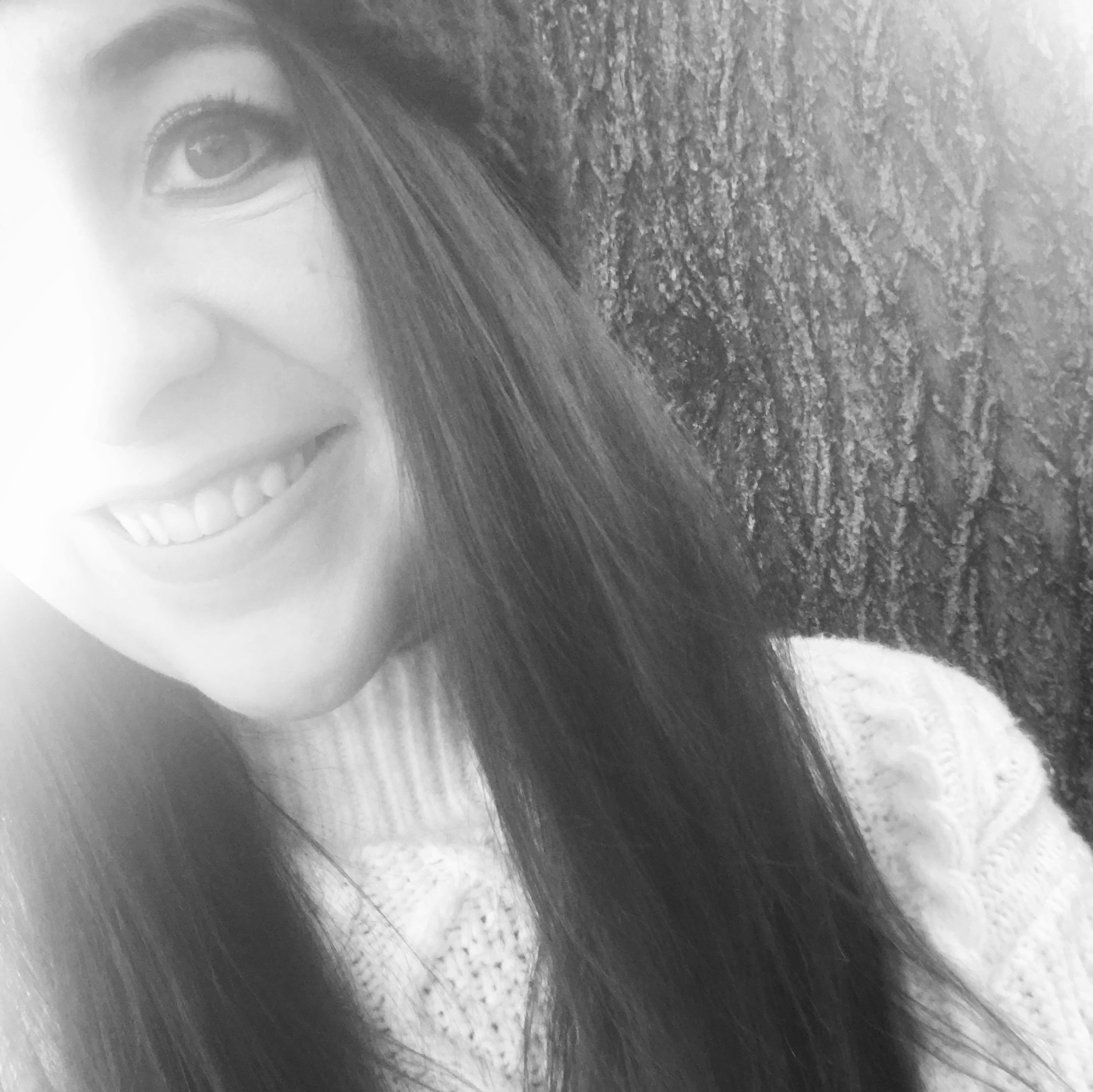 Hi, I'm Zanna! I'm a blogger/freelance writer living in Boise, Idaho. My mission is to help you break through the barriers holding you back from accessing infinite abundance and to inspire you to gather the courage and confidence to follow your dreams.