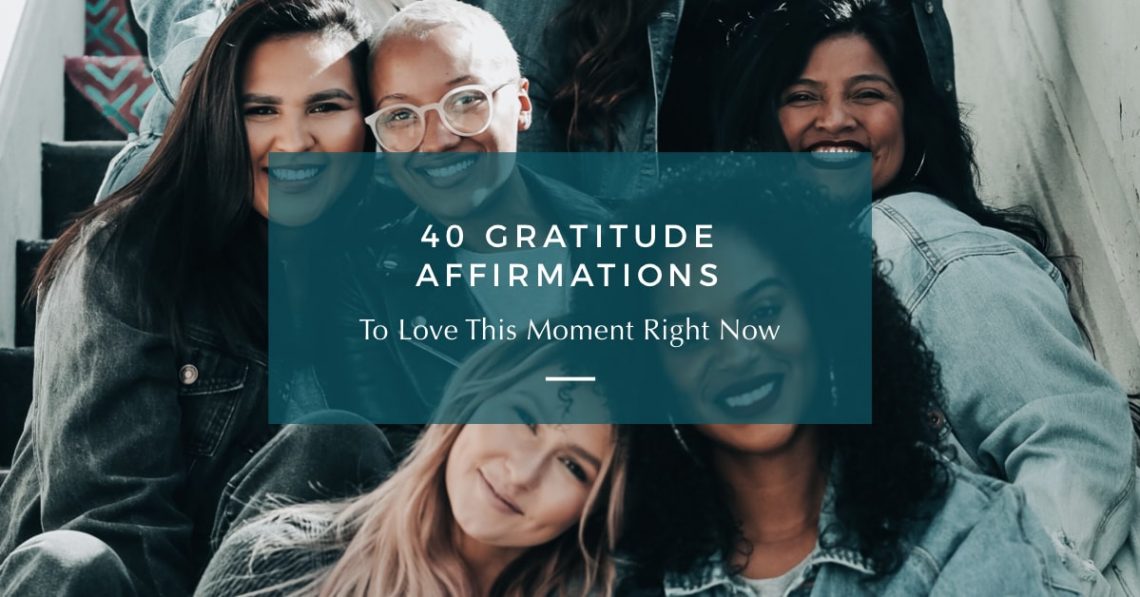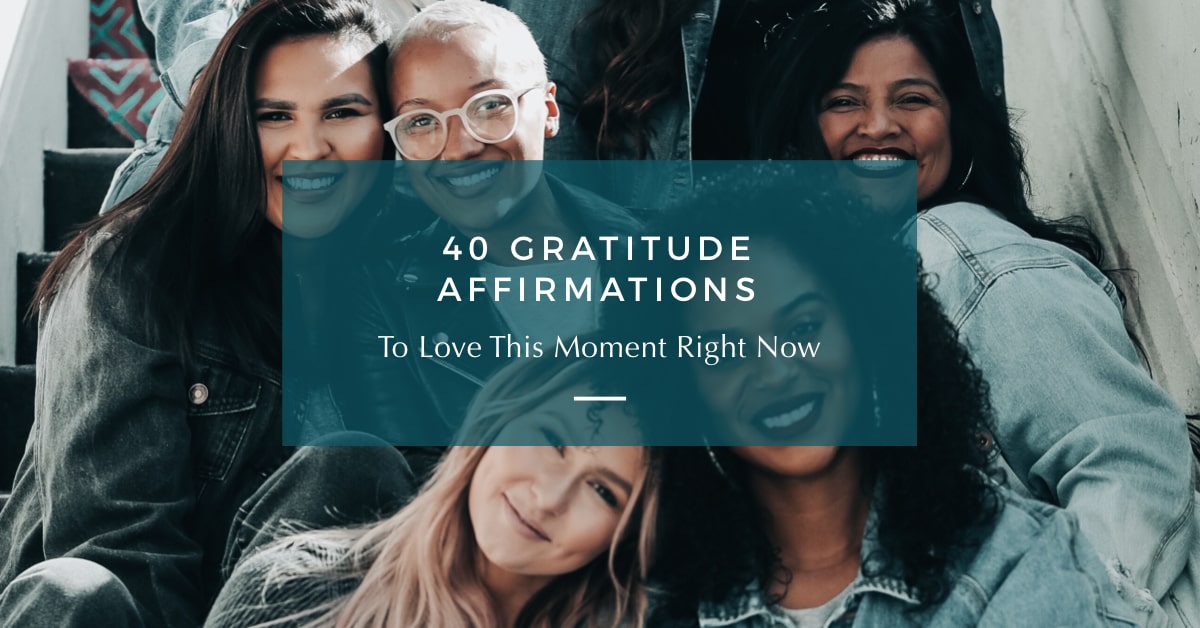 40 Gratitude Affirmations to Love This Moment Right Now
In this post, discover 40 gratitude affirmations to love this moment right now, exactly as it is, knowing that your grateful heart is a magnet for magic, miracles, and true abundance. Plus, download your free printable gratitude affirmations below!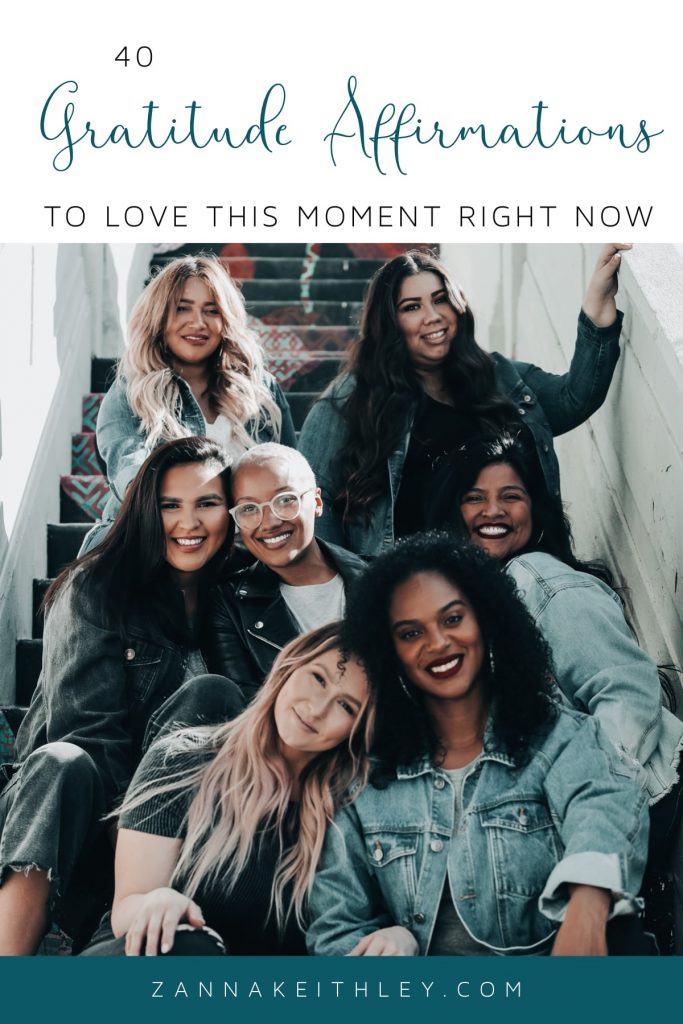 Updated November 27th, 2021
The Power of Gratitude
Imagine your deepest, most heartfelt desire: the dream that's been planted in your heart for as long as you can remember.
Maybe right now, it still feels like a distant dream. You hope that one day, it will be yours, but you're not quite sure how you're going to make it happen.
Or maybe you're currently on the path of making this dream come true. You've listened to your intuition and taken inspired action, and now you're on the path that leads to your dreams, one small step at a time.
Wherever you are in your journey, know this:
You don't have to wait for all of your dreams and desires to manifest in your current experience to feel gratitude for your dreams coming true.
You can choose to be grateful for it right now, before it has even manifested into your life.
Feel the exact same appreciation you know you'll feel when you get that dream job, perfect partner, or financial wealth today.
Begin to live like your dreams have already come true, and feel sincere appreciation for your abundant and joyful life right now. When you live in lack waiting for something to happen, you separate yourself from the experience of having that thing. Don't separate yourself. When you're feeling like all of these good things have already happened to you, you're no longer searching for it outside of you; you're connected to that thing.
And even more: feel gratitude for the obstacles, hardships, and setbacks that seem to block the path to your dream. Know that these experiences are always bringing you growth, and trust that they are leading you to exactly the place you're meant to be. Sometimes, what looks like a barrier is actually a bridge to a life greater than anything you could ever imagine.
Choose gratitude in all moments, and more things will flow into your life to be grateful for. And not just things: people, opportunities, experiences.
That's the power of gratitude.
In every moment, you have the power to choose your mindset. You choose how you feel. Nothing changes your life more than your perspective. When you consciously shift your perspective and understand the power of your thoughts, you master your inner world.
And when you master your inner world, you master your life.
Below are 40 gratitude affirmations to help you love this moment right now, exactly as it is. Know that no matter where you currently are and what's going on in your external world, there is always something to be grateful for: your body, your breath, your strong heart and resilient spirit.
Let gratitude fill your heart and watch as magic unfolds in the smallest moments of your daily life
(And don't forget to download your free printable gratitude affirmations below!)
Gratitude Affirmations
I wake up with a peaceful mind and grateful heart.
I am thankful for today.
I exhale worry and inhale gratitude.
I am grateful for the magic and miracles that today brings.
I find pleasure in the little moments.
My heart is grateful and my mind is at peace.
Today is a gift, and I accept it with joy and gratitude.
I am grateful for the breath that flows through my lungs.
I am thankful for this moment right now, exactly as it is.
I am grateful for my strong heart, healthy mind, and radiant spirit.
I am grateful for past experiences that have taught me resilience and strength.
I love and appreciate this moment in my life, exactly as it is right now.
I am truly thankful for all that I am and all that I have.
Gratitude is my anchor that keeps me centered, grounded, and secure.
When I'm feeling overwhelmed, I take a deep breath and realign with gratitude.
I am grateful for the paths that didn't lead where I wanted them to but instead led me to somewhere better.
I am grateful for the ability to learn from my mistakes and then let them go.
I am grateful for the infinite compassion and grace in my heart that allows me to view this world through the eyes of love.
I am grateful for every step of this journey and the lessons I learn along the way.
I am grateful for the positive energy that flows to and through me.
I am grateful for my healthy body and all that it does for me.
I am thankful for the ability to find gratitude in all areas of my life.
I am grateful for every second of this imperfect, messy, beautiful life.
When I choose to view my life through the lens of gratitude, more beautiful experiences flow into my life to be grateful for.
When I choose gratitude, I am able to see all the magic that flows into my life effortlessly.
I am filled with gratitude, thankfulness, and deep appreciation.
I begin each day with a grateful heart.
Every cell of my body is aligned with gratitude.
By choosing gratitude, I welcome beautiful abundance into my life.
I open my heart to receive even more people, experiences, and things into my world to be grateful for.
Even when life isn't perfect, I can always find things to be grateful for.
I am thankful to be the person I am, exactly as I am.
In every moment, there is always so much to be thankful for.
When I open my eyes, I find so much to appreciate.
I choose gratitude not because I'm weak, but because I'm strong beyond measure.
Gratitude is the bridge to a life of joy, peace, and abundance.
The universe provides me with all that I need in every moment.
Love and gratitude flow to and through me in all moments.
My grateful heart is a magnet for miracles.
I am truly grateful for my beautiful life.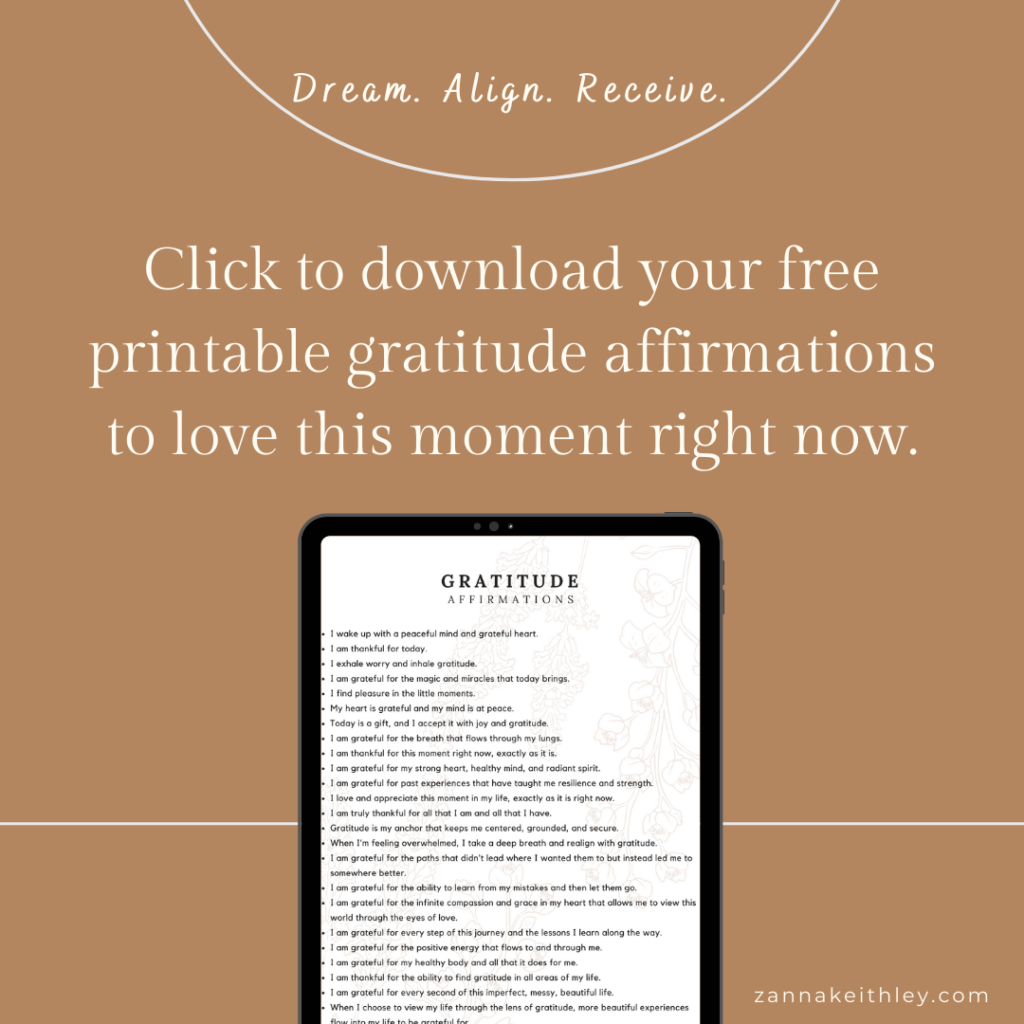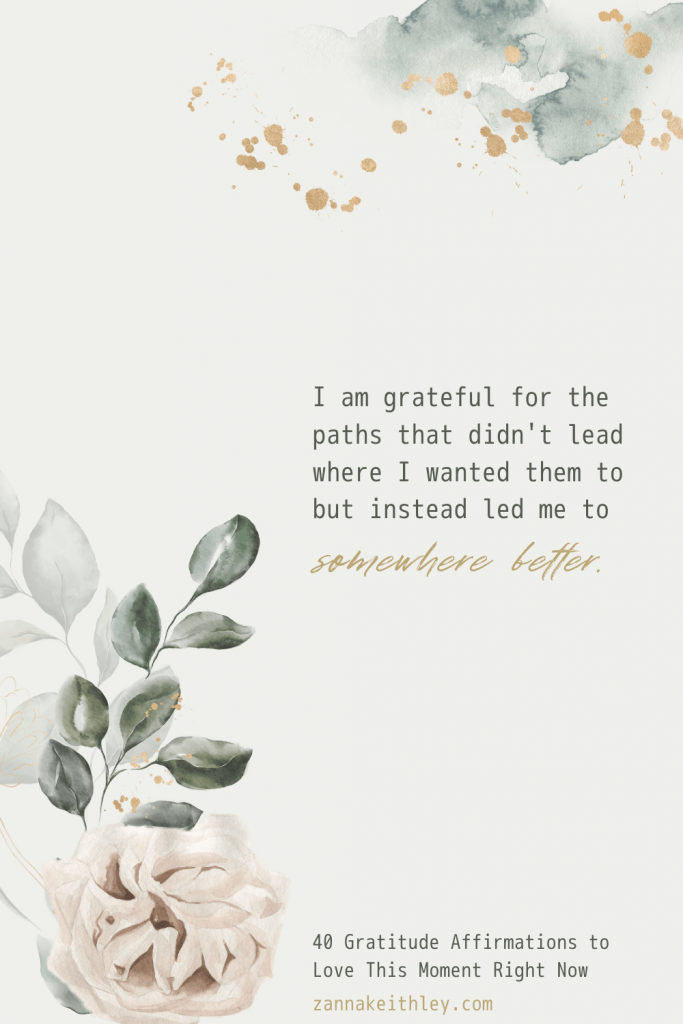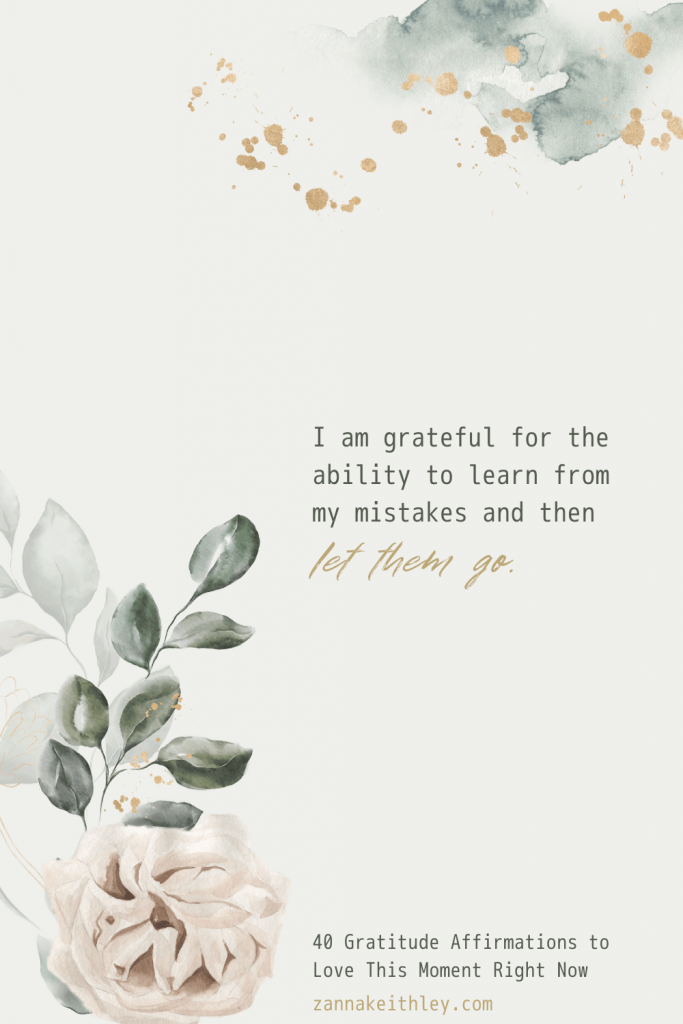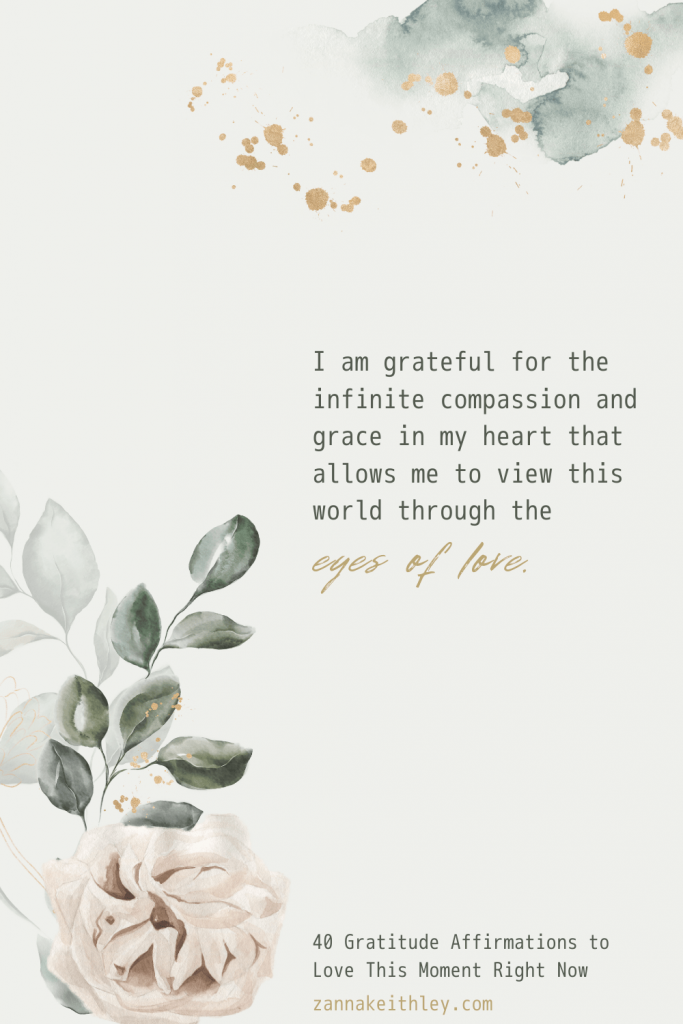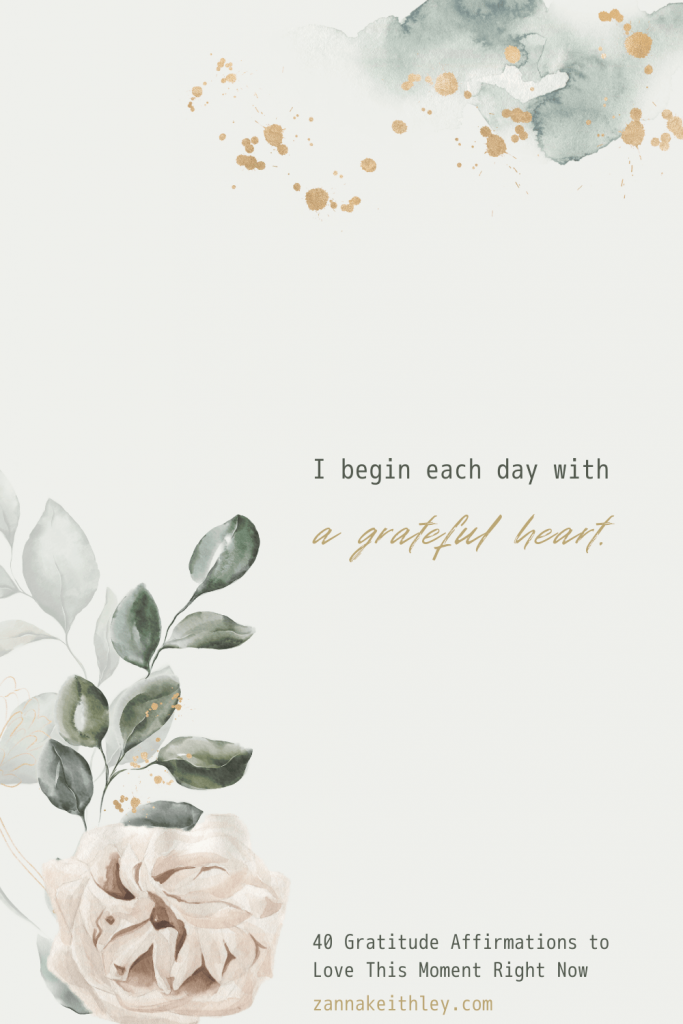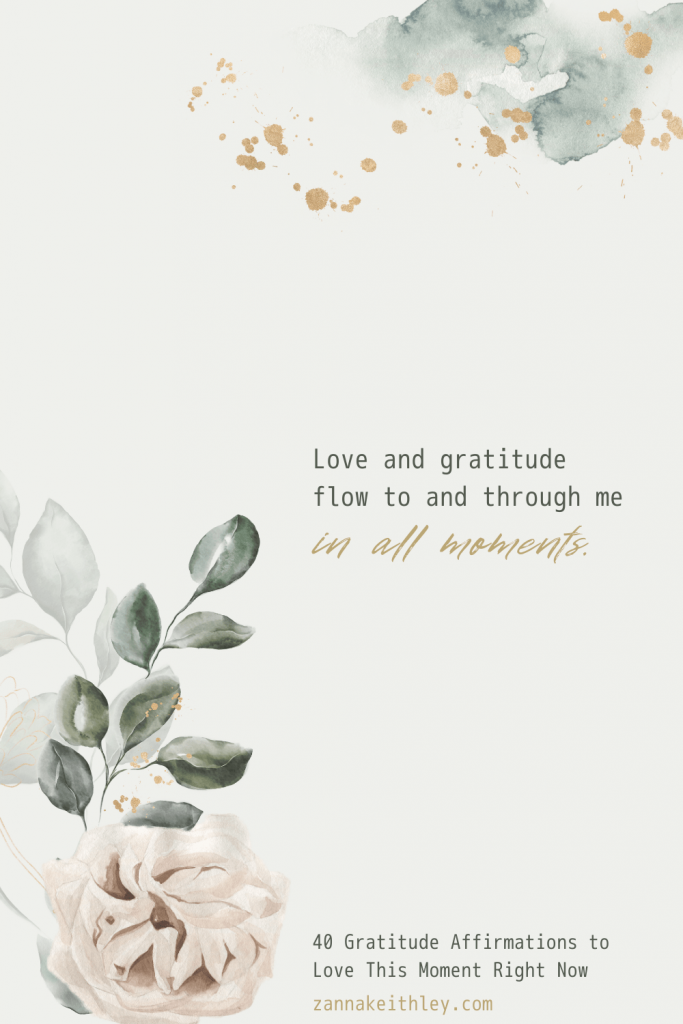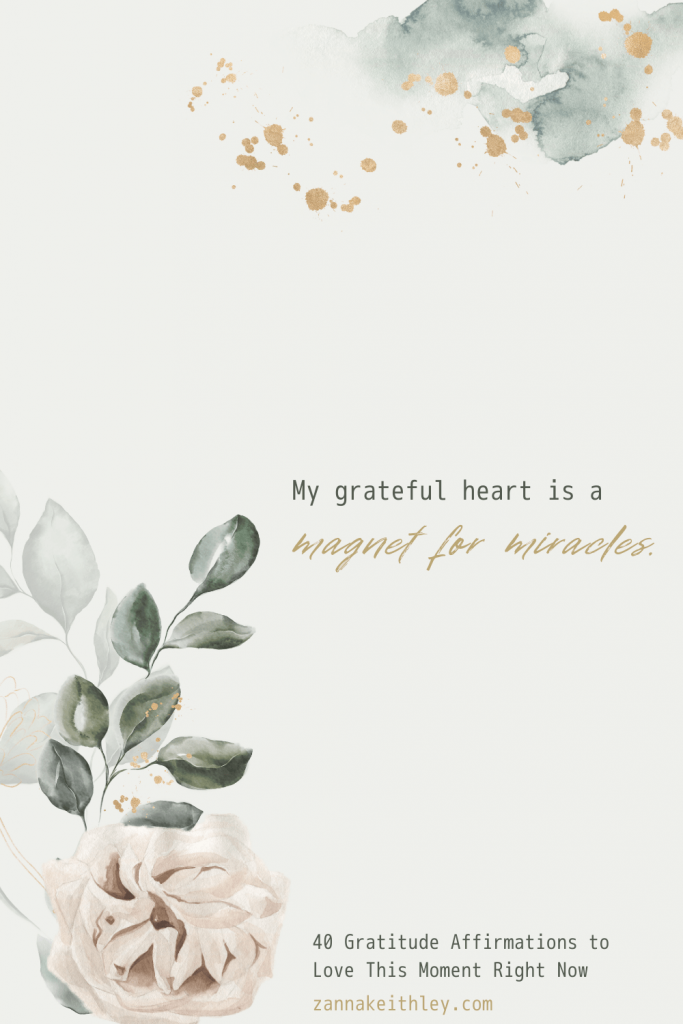 ---
Do you have any favorite gratitude affirmations? Share your favorites in the comment box below! And for more resources on spirituality, meditation, manifestation, and all things self-love, be sure to connect with me on Instagram and Pinterest, where I'm posting positive affirmations and empowering quotes daily.
---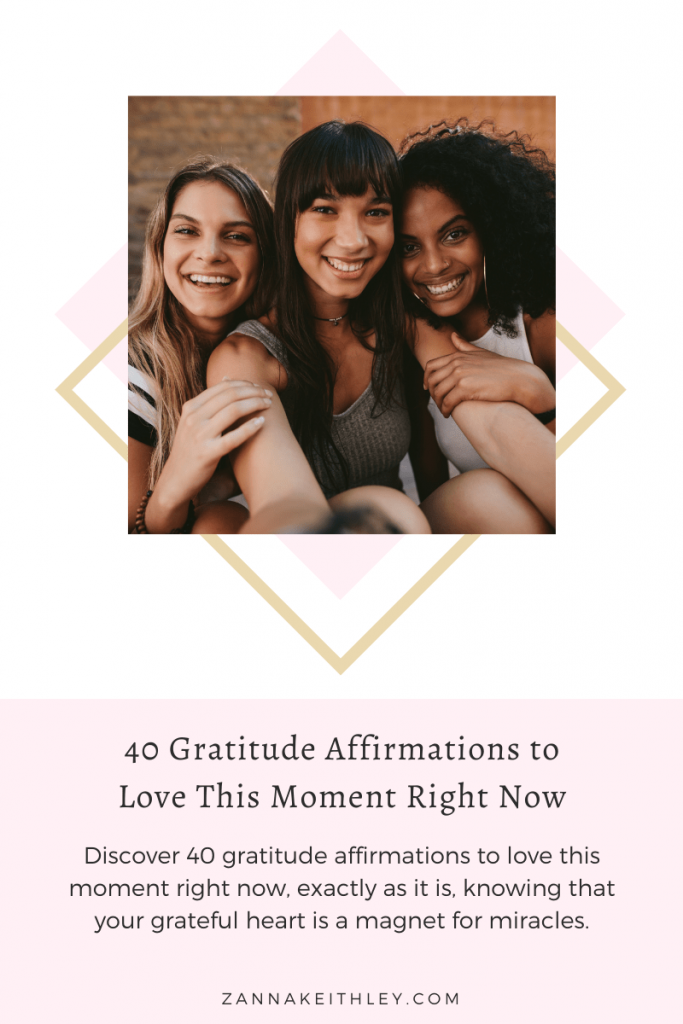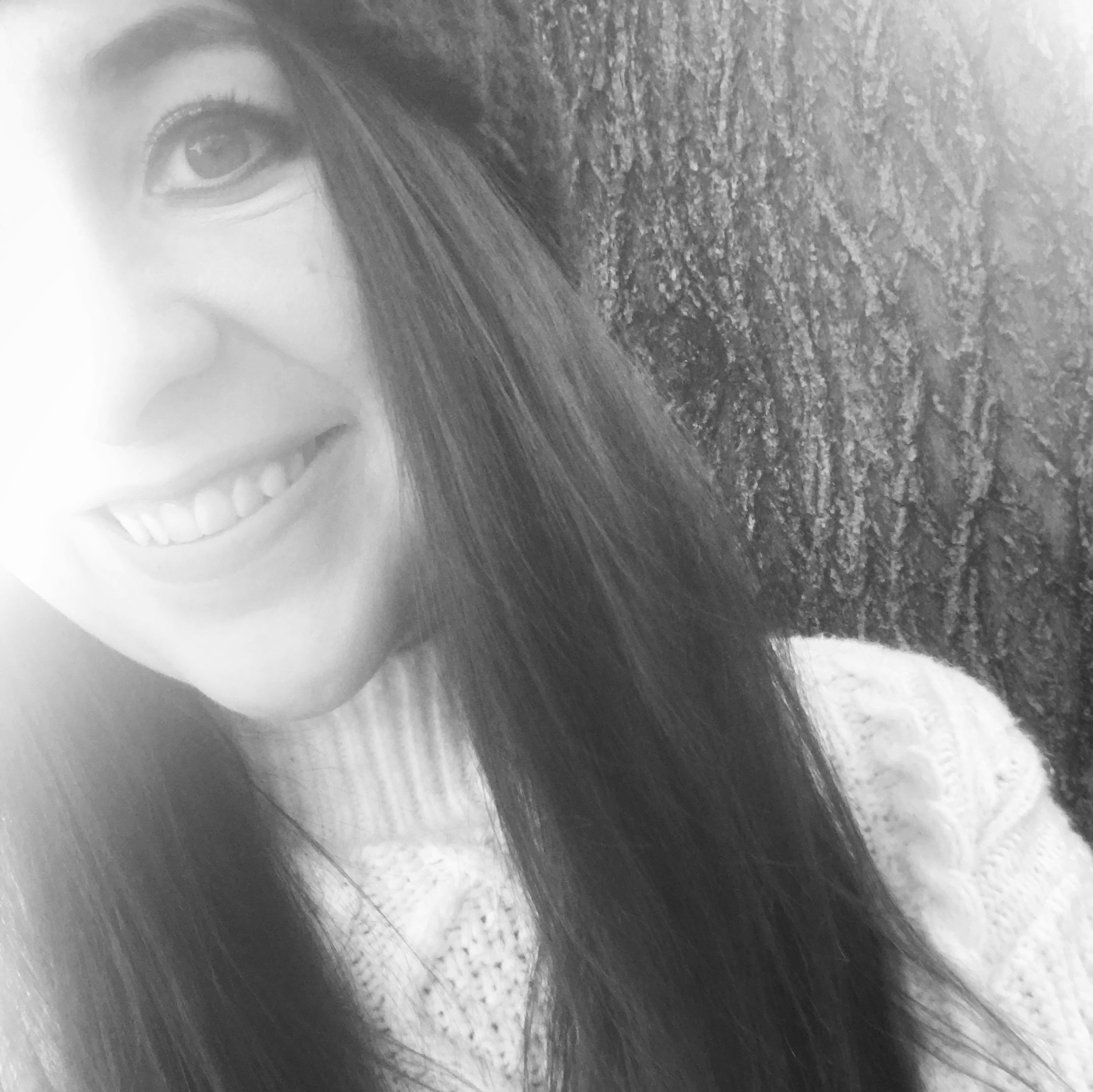 Hi, I'm Zanna! I'm a blogger/freelance writer living in Boise, Idaho. My mission is to help you break through the barriers holding you back from accessing infinite abundance and to inspire you to gather the courage and confidence to follow your dreams.