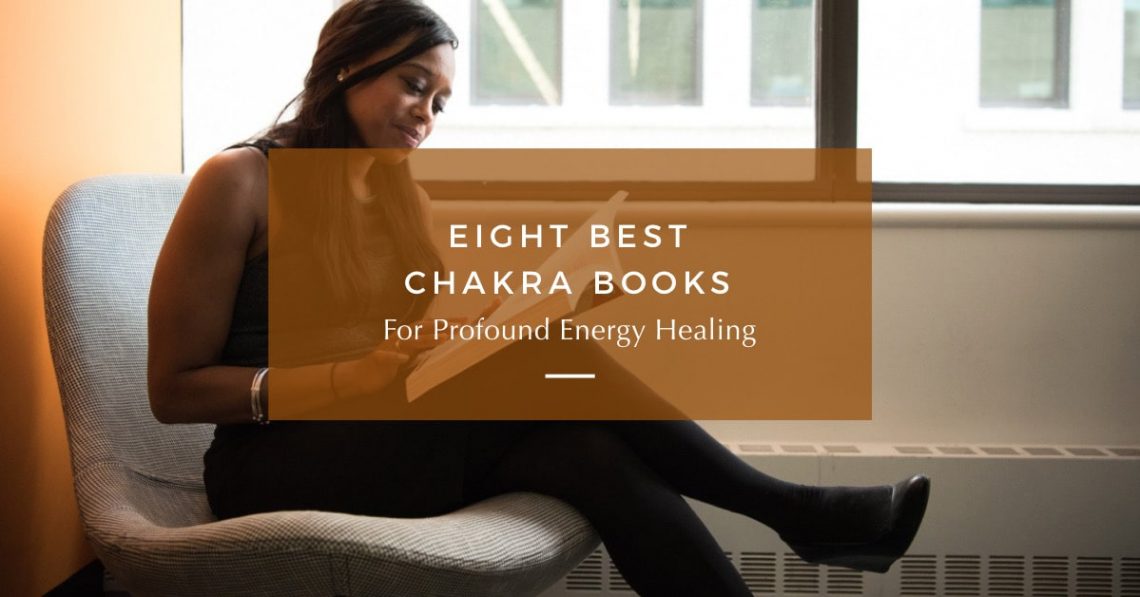 8 Best Chakra Books For Profound Energy Healing
Below, discover eight of the best chakra books for both beginners and those looking to expand their knowledge of energy healing and the chakra system. Plus, learn more about the Ultimate Chakra Healing Bundle, a digital resource designed to help you heal stagnant energy and live in alignment with your highest self.
Disclaimer: This post contains Amazon links. As an Amazon associate, I earn from qualifying purchases. If you purchase a product using my link, I may receive a small commission at no extra cost to you. You can read my full disclosure policy here.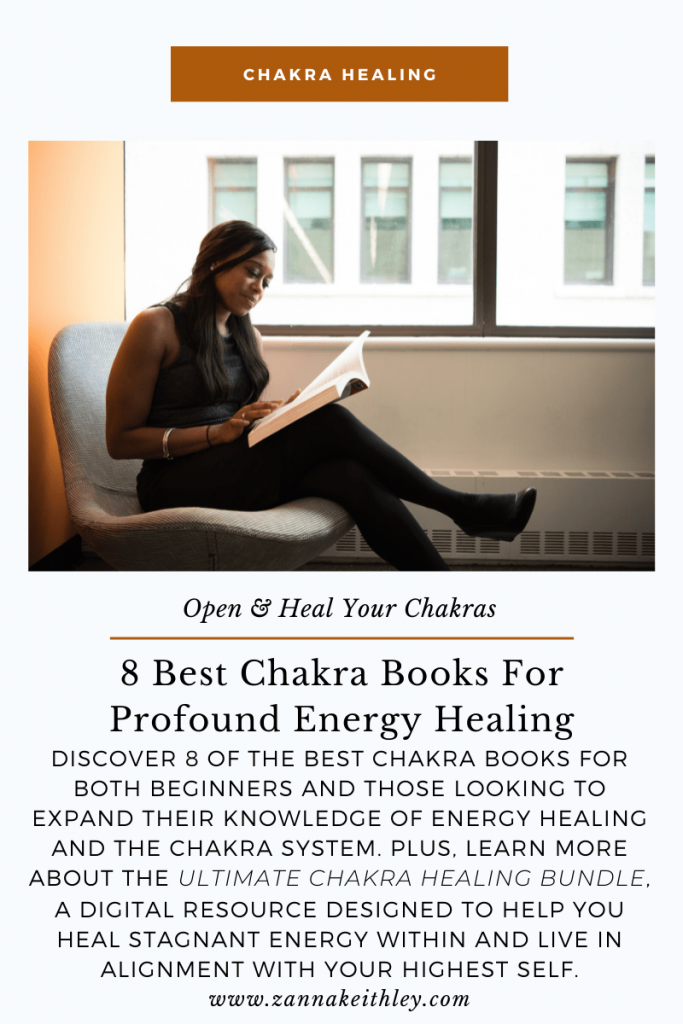 What Are Chakras?
Chakra is a Sanskrit word meaning "wheel" or "disk." A commonly accepted definition for the word chakra is a wheel of energy in your body. You might also think of it like a vortex of energy within you. What makes it confusing is that this vortex isn't actually a physical thing like your bones or organs. You can't see your chakras in an x–ray. Rather, you experience them through feelings, sensations, and your own inner knowing.
When talking about chakras, we typically focus on the seven main ones in your body: Root, Sacral, Solar Plexus, Heart, Throat, Third Eye, and Crown. However, your body actually has at least 114 energy centers in your body, and some people believe there to be more.
So what exactly does a chakra do? Energy is meant to flow, and when your chakras are open, your life force energy, or prana, can flow freely through your chakras at all times (through energy channels called nadis). In turn, this means that you're more likely to feel confident, open-hearted, joyful, strong, creative, and in alignment with your highest, most authentic self.
But if any of your chakras are closed or blocked, your life force energy gets trapped inside you. This often happens due to difficult experiences in your outer world. For instance, rejection, shame, heartbreak, and grief can all result in blocked chakras. This heavy, stagnant energy can result in feelings and experiences such as excessive isolation, lack of confidence, and a closed heart.
To really understand how your chakra system works, I recommend picking up chakra books that go into full detail on how energy works in the body. To help you get started, I've listed eight of the best chakra books available, both for beginners and those looking to expand their knowledge about chakras, energy healing, and their body's energy system.
And for deeper insight into chakras as well as guidance on profound chakra healing, check out my Ultimate Chakra Healing Bundle, which includes a Chakra Healing eBook, Chakra Healing Workbook, and 8-Week Chakra Healing Guide. You can learn more about each of these digital resources below.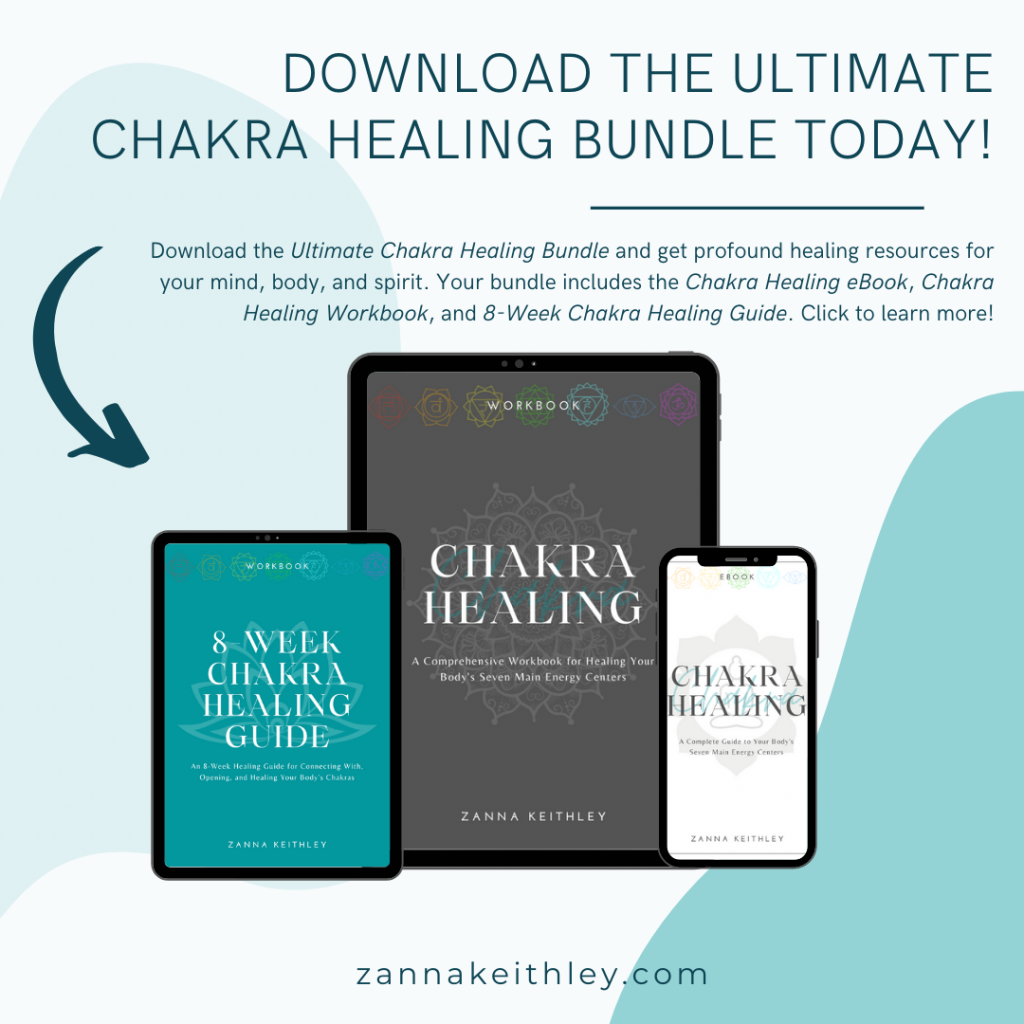 Best Chakra Books
Chakra Healing: A Beginner's Guide
Margarita Alcantara's Chakra Healing: A Beginner's Guide to Self-Healing Techniques that Balance the Chakras is the perfect chakra book for beginners. It includes practical guidance to help you identify your own mental, physical, and emotional imbalances to determine which chakra may be causing it – and how to heal your own energy blockages.
The Ultimate Guide To Chakras
Athena Perrakis' The Ultimate Guide to Chakras is another great beginner's guide that is both beautifully written and illustrated. It includes deeper insight into each of the chakras and provides information on crystals, oils, chakra recipes, and more.
Chakras & Self-Care
In Chakras & Self-Care, author Ambi Kavanagh offers meaningful resources to balance and heal your body's energy centers. You'll find affirmation and visualization exercises, essential oil blend recipes, daily rituals, and more practices to help you experience true peace of mind and optimal alignment of your entire being: mind, body, and spirit.
Chakras Activity Book & Journal
For something a little different, Suzi Barrett's Chakras Activity Book & Journal offers over 108 fun yet powerful activities to heal your chakras and cultivate deeper personal empowerment. The playful tone of this journal removes some of the pressure and seriousness that often comes when journeying within and promotes the effortless flow of life force energy.
The Subtle Body
If you're ready to venture a little deeper into learning about chakras, Cyndi Dale's The Subtle Body: An Encyclopedia of Your Energetic Anatomy may be just what you're looking for. This is a comprehensive encyclopedia of human energetic anatomy and includes information on chakras, meridians, and fields, as well as the role of your intentions and beliefs when it comes to healing. For anyone wanting to dive deeper into their energy fields than ever before, this one won't disappoint.
Essential Chakra Yoga
In Essential Chakra Yoga, Christina D'Arrigo provides assistance to beginners and experienced yoga teachers alike to unblock and heal their chakras using yoga poses and controlled breathing. This is a great resource for bringing balance to your mind, body, and spirit through movement, breathing, and mindfulness.
Essential Chakra Meditation
April Pfender's Essential Chakra Meditation provides a series of guided meditations tailored to open, balance, and heal each chakra. It also provides mantras (short chants), mudras (hand postures), and detailed information about each chakra to help you diagnose and treat any blockages you may be experiencing.
Energy Medicine
One of my personal favorites, Donna Eden's Energy Medicine provides detailed information on how to work with the body's energy systems to promote health and well-being. While it discusses chakras, this one goes beyond just talking about chakras and discusses your entire energy system as a whole. If you're completely new to chakras, I'd start with one of the other books first, as all the information here can be a bit overwhelming. But if you're ready to cultivate a deeper understanding of your body's energies, this may be exactly what you're looking for.
Ultimate Chakra Healing Bundle
If you're ready to learn more about your body's chakras, heal stuck and stagnant energy within, and live in alignment with your highest self, the Chakra Healing Bundle will take you on a profound journey into healing your mind, body, and soul.
Here's what you'll get with the bundle:
Chakra Healing eBook
Get an introduction to your seven main chakras.
Learn the signs and symptoms of balanced and imbalanced chakras; what causes blocked chakras; how to heal your chakras; and more about the roles and attributes of each of your body's energy centers.
Get 50 positive affirmations for each chakra.
Get 30 journal prompts for each chakra.
Receive guidance on using crystals and gemstones, essential oils, yoga, meditation, and other healing practices.
Plus learn about spiritual concepts such as your highest self, manifestation, limiting beliefs, and more!
Chakra Healing Workbook
Get infographics and guides on the seven main chakras, their attributes, healing foods, crystals, essential oils, and more!
Create your dream life and assess how each of your chakras can help you achieve your dreams.
Connect with your highest and most authentic self.
Complete assessments for each of your chakras.
Get 14-day healing calendars with simple, guided practices for each of your seven main chakras. All calendars are repeatable so you can complete these practices as many times as you want!
Get journal templates for chakra healing, meditation, morning routine, and end-of-day reflections.
8-Week Chakra Healing Guide
Get daily instructions to guide you through 8 weeks of chakra healing practices.
Take a pre-healing assessment before you start your journey.
Answer weekly reflection questions to get in touch with your inner self and reflect on your healing practices.
Receive daily positive affirmations for each week of healing.
Complete a healing tracker to help you track your progress.
Answer final reflection questions and receive guidance for next steps to take to keep your chakras open and balanced.
Are you ready to journey within and restore balance to your mind, body, and soul? Click here to learn more and purchase your chakra healing bundle today!
---
What are your favorite chakra books, journals, and healing resources? Share your favorites in the comment box below.
And for additional chakra resources, positive affirmations, self-love tools, and more, be sure to follow me on Pinterest and Instagram.
Looking for more? Check out these posts!
---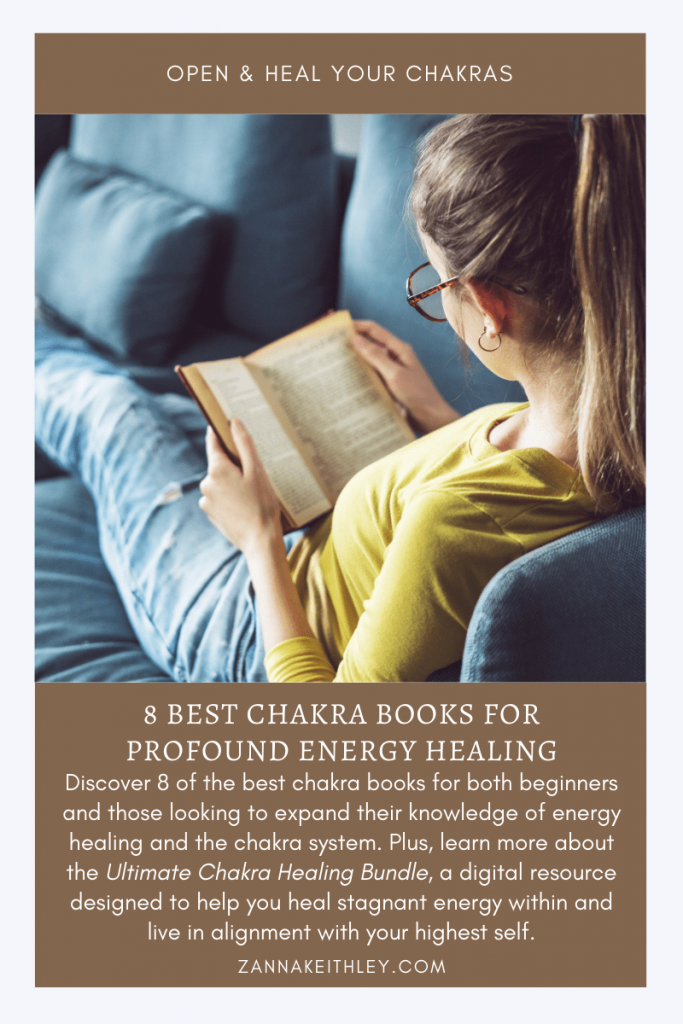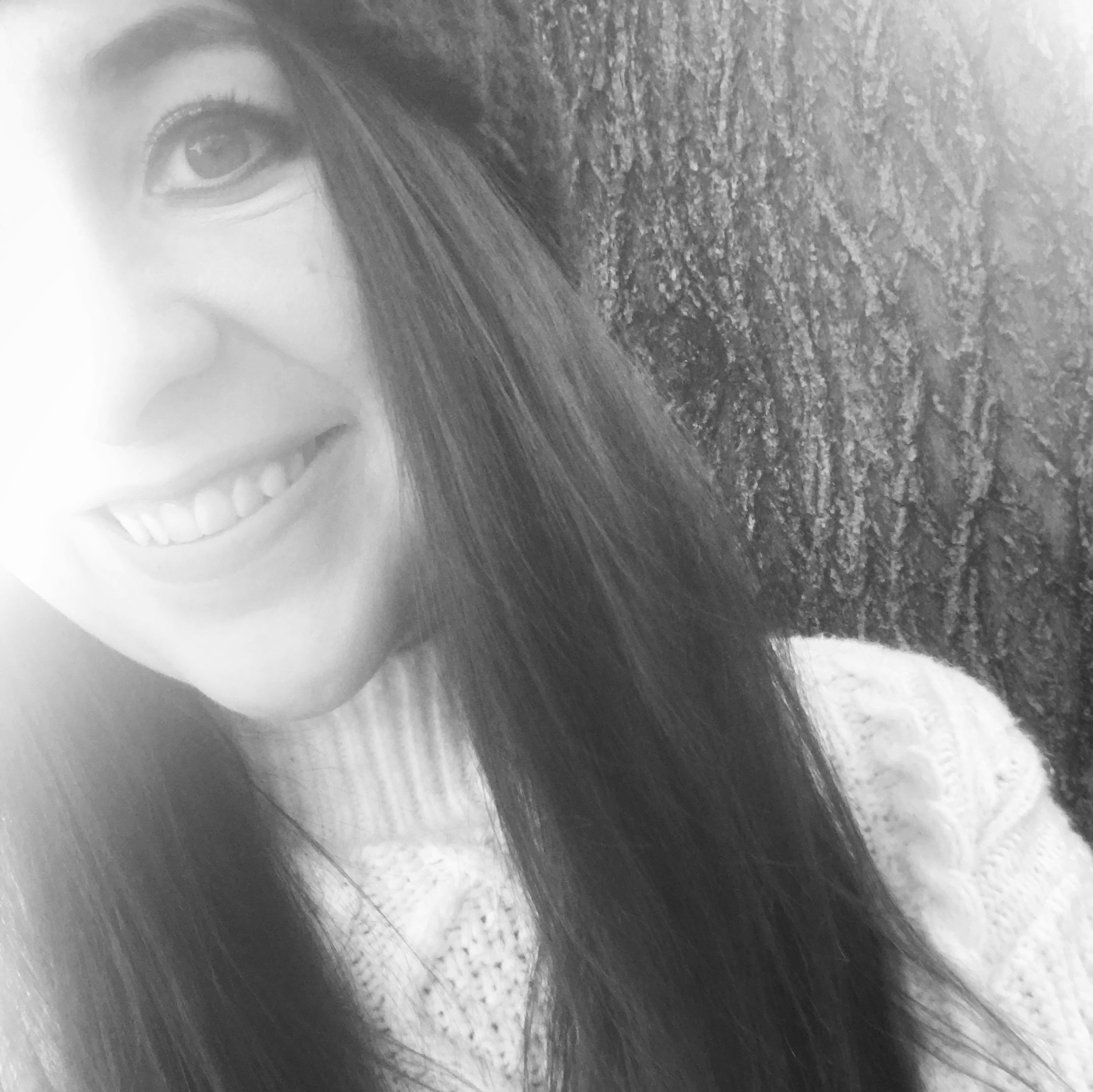 Hi, I'm Zanna! I'm a blogger/freelance writer living in Boise, Idaho. My mission is to help you break through the barriers holding you back from accessing infinite abundance and to inspire you to gather the courage and confidence to follow your dreams.