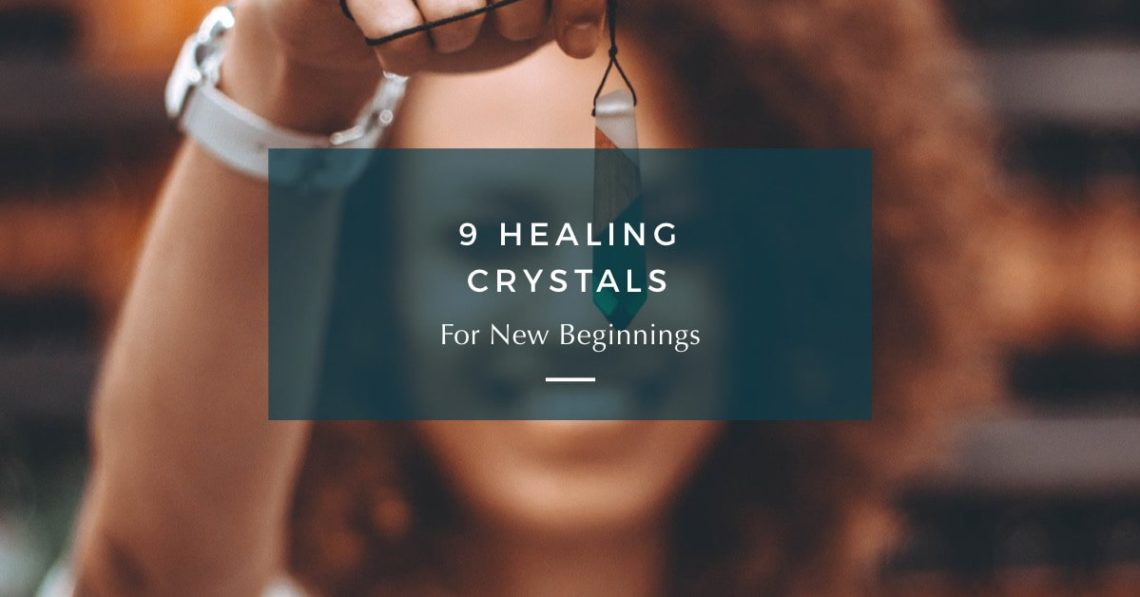 9 Healing Crystals For New Beginnings
In this article, discover nine healing crystals for new beginnings to help you step into this next chapter of your life with courage, clarity, optimism, and unending hope.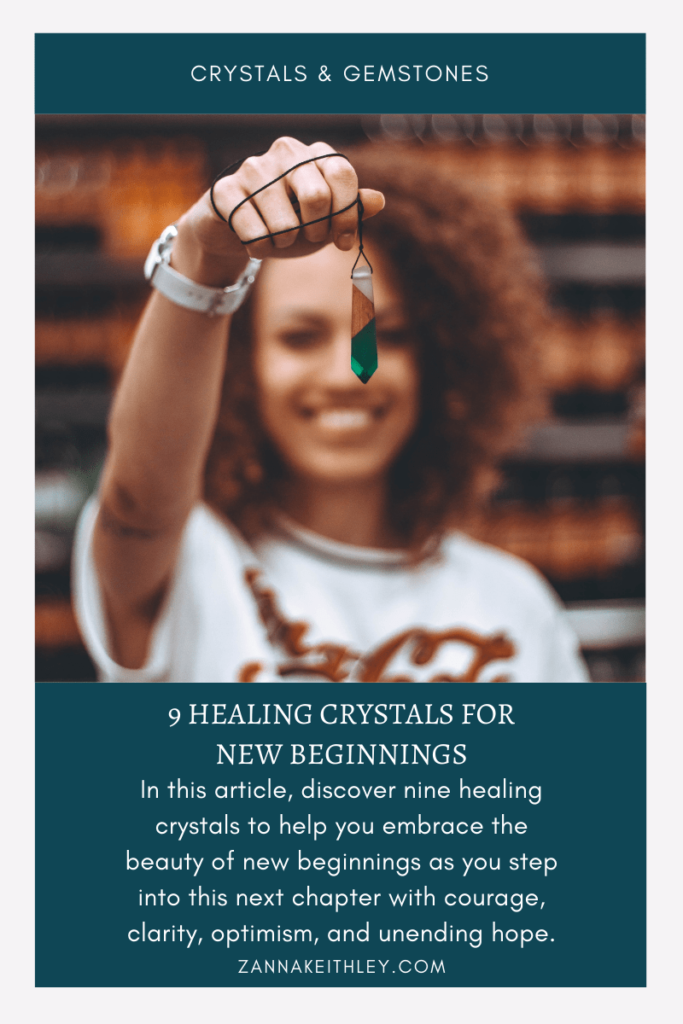 The Beauty Of New Beginnings
New beginnings can be one of the most exciting times in a person's life.
New career paths. New relationships. New lifestyle changes. New family members. New adventures. New opportunities that carry limitless unseen possibilities.
In all the newness, there's always a spark of hope for what's to come. New beginnings give us a chance to realign with what feels right and true to us – to release what no longer serves us to make space for something fresh and undiscovered to emerge.
But while new beginnings can be really exciting, they can also be really scary. It can be terrifying to leave the comfort of predictability and certainty – to step into something that comes with no guarantees. Even when we feel really good and hopeful about the path ahead, there are often lingering doubts about what we're doing.
Am I really good enough?
Can I really do this?
Do I have what it takes?
Know that it's okay to ask yourself these questions. There's nothing wrong with having doubts, even if, deep down, you feel like this is the right path. Something can feel right and still be a little overwhelming and scary, especially in the beginning.
You always have the power to choose. You can choose your path. You can choose what thoughts and feelings you decide to lean into. You're allowed to acknowledge your uncertainties while also choosing a mindset that feels good and true to you.
You can choose hope. You can choose optimism. You can choose to believe in the feelings deep within that are leading you toward this new beginning.
Below, you'll find 9 healing crystals for new beginnings. These beautiful gemstones all offer powerful support and guidance as you move forward onto your new path. Some carry with them a little extra hope and optimism. Others will help you to connect with your intuition and inner wisdom as you make choices moving forward. And others will help protect you from negative energy and transform low vibrations into hope, joy, and positivity.
And if you're new to the world of crystals and gemstones, be sure to check out my guide on how to cleanse, program, and use crystals to their fullest potential here.
Crystals For New Beginnings
Rainbow Moonstone
If you're stepping into a new chapter of your life and can pick only one gemstone to carry with you on your journey, Rainbow Moonstone is the one you want on your side (or in your pocket). Quite literally known as the "Stone of New Beginnings," this beautiful stone will bring you an extra dose of hope and optimism as you journey forward. The name is especially meaningful, as the metaphor of the rainbow is truly apt in this instance. Just like stepping out of a storm to find a beautiful rainbow in the distance, this nurturing stone will bring you hope, optimism, and protection as you move forward with clarity and feelings of deep inner peace.
Labradorite
Labradorite is all about embracing your inner wisdom and providing you with mental clarity. When you step forward into a new beginning, it can often be difficult to trust your own judgment. When you're unsure where to go next – and when you have multiple voices around you telling you what they think is best – Labradorite can help you to connect with your higher consciousness in order to navigate the next right step for you. Additionally, Labradorite is a great stone for restoring your energy when you're feeling drained and giving you a little extra courage as you move forward.
Citrine
Citrine is a powerful mood booster and can bring some extra fun into your life, especially if you're feeling ultra-serious about this new beginning you're stepping into. Known as the "Merchant Stone" or "Success Stone," Citrine is associated with wealth, prosperity, and financial success. Additionally, Citrine is associated with your solar plexus chakra, which is your energy center for confidence, empowerment, positivity, and high self-esteem. So when you combine these powerful properties, you get a crystal that helps you to manifest financial abundance while feeling optimistic, confident, and joyful. The pure positivity this stone brings makes it worth holding onto throughout your day. (I bought a citrine ring when I first started blogging and have worn it every day since!)
Black Moonstone
I listed Rainbow Moonstone above, but I figured Black Moonstone also deserves its own spot on this list as its known to hold the energy of the New Moon and new endeavors. This is a calming and grounding stone that can also help you connect deeper with your intuition, which will assist you in making decisions as you move forward. Black Moonstone also offers you profound energy protection, not only deflecting negative energy but transforming it into something lighter and more positive. This is a beautiful stone to keep with you no matter what kind of new beginning you're stepping into.
Malachite
Malachite is a stone of transformation and positive change. It will help to balance your mood and provide you with a positive outlook as you move forward, which is especially beneficial as new beginnings can often leave you feeling uncertain and questioning yourself as you navigate all the changes taking place. Additionally, as it's connected to your heart chakra, Malachite works with your heart center to help you remain open to unconditional love, love freely, and take positive risks. This can help you to open your heart to new beginnings in relationships as well as to love yourself enough to step forward and be brave.
Apophyllite
If new beginnings leave you feeling uneasy, Apophyllite is the perfect stone to ease your worries and fears. As one of the most powerful stones for healing anxiety, Apophyllite is known for being a stone of light, and it infuses its light into your spirit, relieving your tension and unease. You might think of Apophyllite like a beautiful, calming presence that doesn't just relieve your stress and worry; it transfers its high-vibrational energy to you and truly uplifts your spirits. Additionally, by soothing your worries and calming your mind, Apophyllite will help you to come up with actionable solutions during times of stress.
Green Aventurine
Green Aventurine may quite literally be your secret good luck charm. Known as the "Stone of Opportunity," this crystal is known for its power to bring you good luck, prosperity, and success. It will help you to confidently embrace any changes with courage, optimism, and openness. If everything is starting to feel a little too heavy and overwhelming, Green Aventurine can help lighten the mood, take away from the heaviness, and leave you feeling reinvigorated and renewed.
Smoky Quartz
New beginnings come with a lot of ups and downs, and Smoky Quartz is like the best friend who can always help you to remain grounded and centered, no matter what's happening around you. This grounding stone will help you get through the difficult moments of life, provide clarity in uncertain situations, and transform negative emotions into positive emotions. And if anxiety often leaves you feeling overwhelmed, Smoky Quartz will transform overwhelm into insight so that you can effectively understand and work through any problems that may be disrupting your peace. Plus, an added bonus to using Smoky Quartz is that if often complements and amplifies the energy of any surrounding stones you may also be carrying with you.
Amazonite
Amazonite is truly everything you could possibly want as you step into a new beginning: hope, truth, clarity, calm, peace, harmony, and communication. If you're experiencing fear, worry, and doubt about the path ahead, this powerful stone will transform these low energies into positivity, optimism, encouragement, and hope. Do you possess any fears about getting started? Are you worried about what's to come? Amazonite can help transform your fear into joy and remind you that true happiness always comes from within.
---
Do you have any favorite crystals for new beginnings? What are your favorite practices for using your crystals and gemstones? Share your tips and experiences in the comment box below!
And for more self-love resources, be sure to connect with me on Instagram, where I post daily affirmation stories every morning. And don't forget to follow me on Pinterest, where I'm pinning positive affirmations and empowering quotes every single day.
More Articles For You
---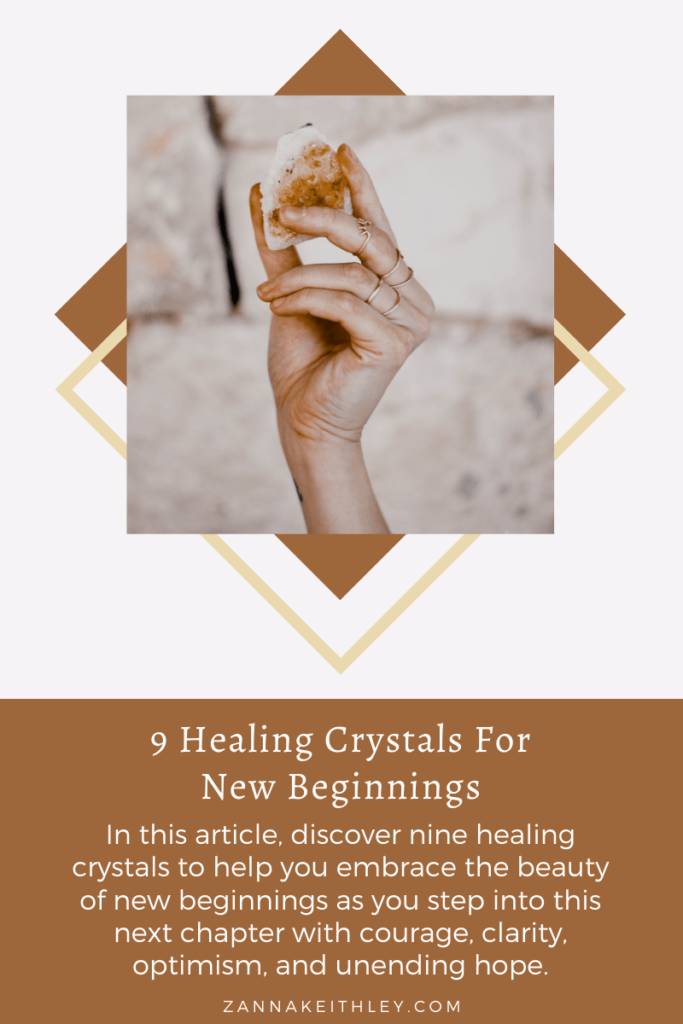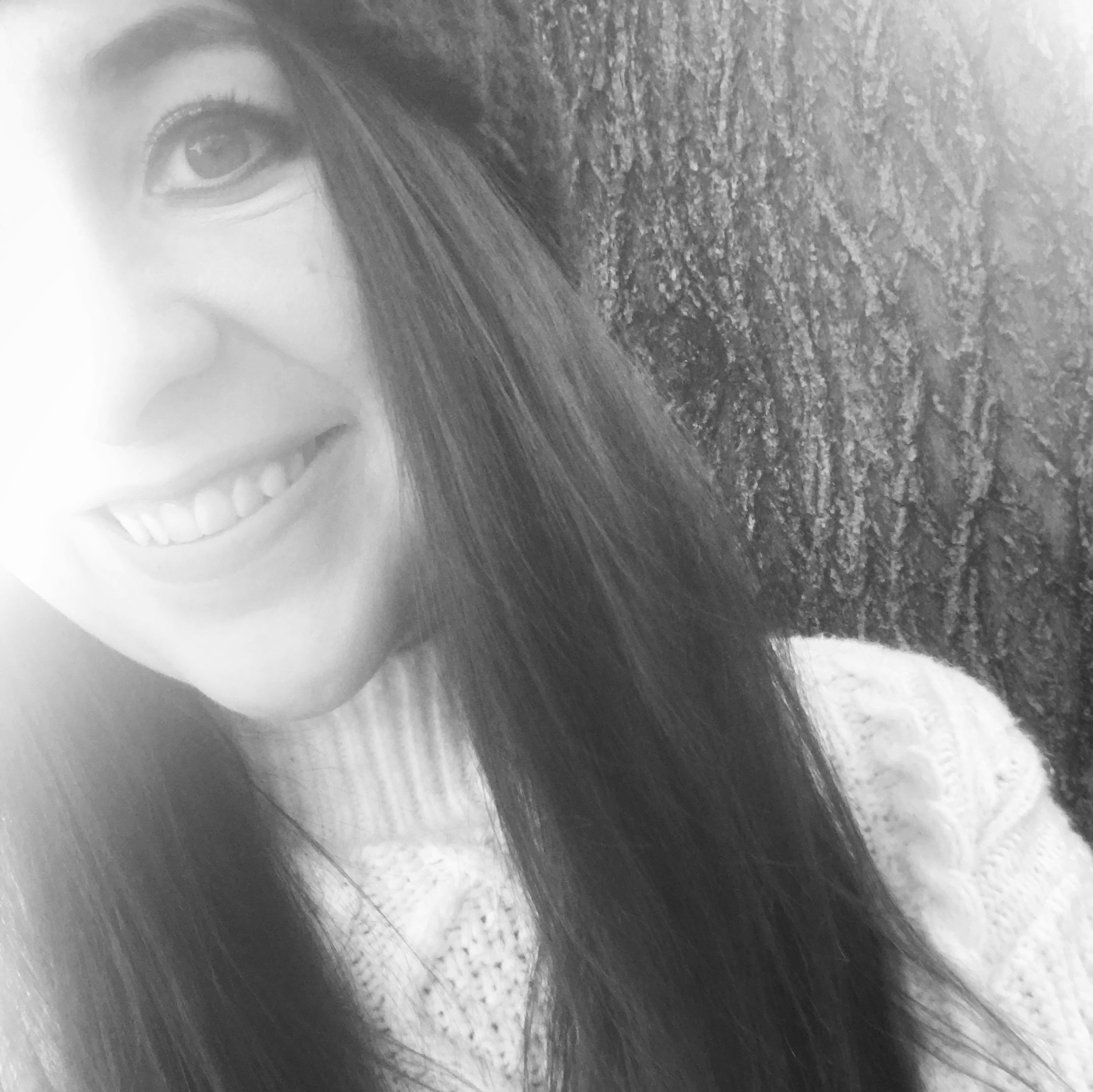 Hi, I'm Zanna! I'm a blogger/freelance writer living in Boise, Idaho. My mission is to help you break through the barriers holding you back from accessing infinite abundance and to inspire you to gather the courage and confidence to follow your dreams.