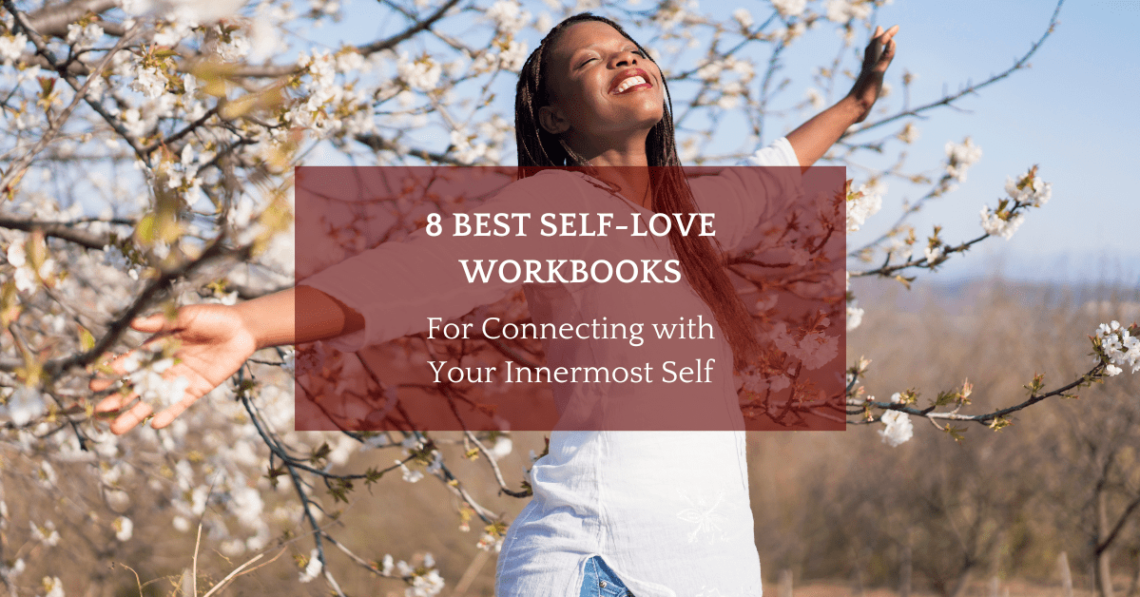 8 Best Self-Love Workbooks (For 2023)
Below, discover eight of the best self-love workbooks for 2023 to help you connect with your innermost self and cultivate deep self-love and acceptance.
Disclaimer: This post contains Amazon links. As an Amazon associate, I earn from qualifying purchases. If you purchase a product using my link, I may receive a small commission at no extra cost to you. You can read my full disclosure policy here.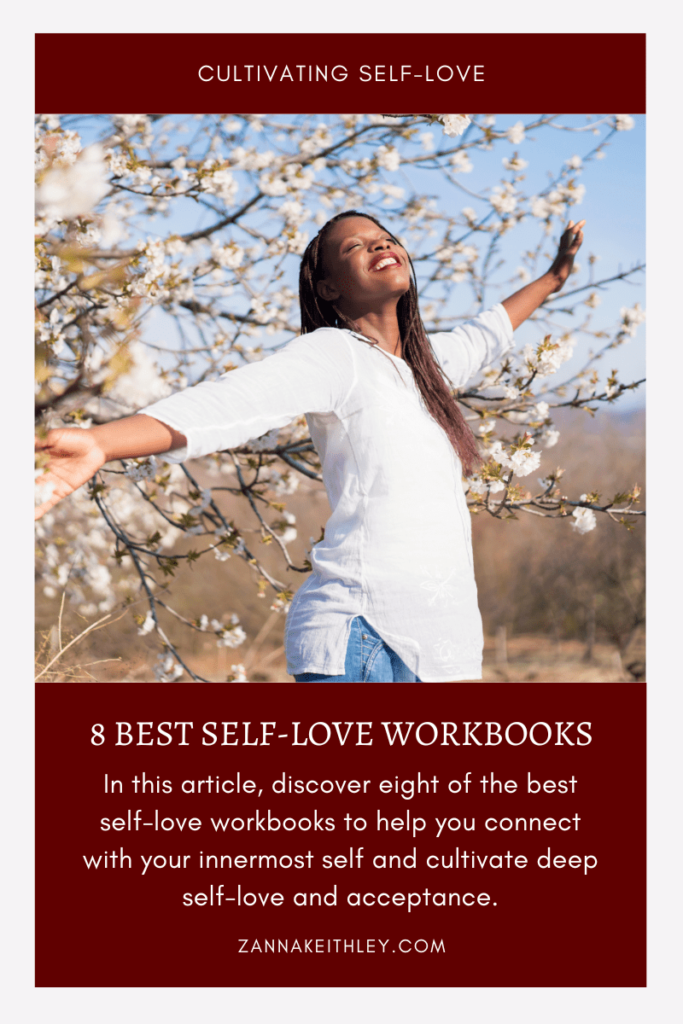 Your Self-Love Journey
Cultivating deep and profound self-love is a journey that never really has a beginning or an end.
And it certainly isn't a linear path, either.
There may be days, weeks, even months when you feel really positive and accepting of yourself–when you know, undoubtedly, that you love yourself deeply. That you're worthy, deserving, and more than enough. That there's no one else you'd rather be.
And then, one day, something happens. Maybe someone says something negative that sticks with you. Or maybe it's something you say to yourself. Maybe it's just stress and anxiety creeping up on you.
Whatever it is, during these times, you may be a little harder on yourself. You might wish you could change certain aspects of yourself. You might have a hard time accepting who you are.
And I want you to know, it's okay.
It's okay to not always be your highest, best self. It's okay to have days, weeks, even months when you struggle to work through the hard stuff.
What I hope is that through these times, you'll remember this:
You are worthy of grace and self-compassion–both from others and especially from yourself.
One of my favorite practices when I'm going through a difficult time is journaling. For me, the simple act of writing something down allows me to get all that extra weight I'm carrying out of my body and onto the paper. And when I step away from my journal, I always feel a little lighter.
Workbooks are also another option that work just as well. I love workbooks because they always gently nudge me toward thoughts and emotions I didn't even realize I was experiencing. They help me to view situations from a different perspective, and they give me the tools I need to aid my own self-discovery and personal growth.
Below, you'll find eight of the best self-love workbooks to help you cultivate self-love, self-respect, and self-acceptance. All of these workbooks offer profound guidance, exercises, and reflection prompts to help you connect with your innermost self. And none of these workbooks are a one-time thing. Even after you've completed a workbook, you can continue to come back to it again and again to guide your journey.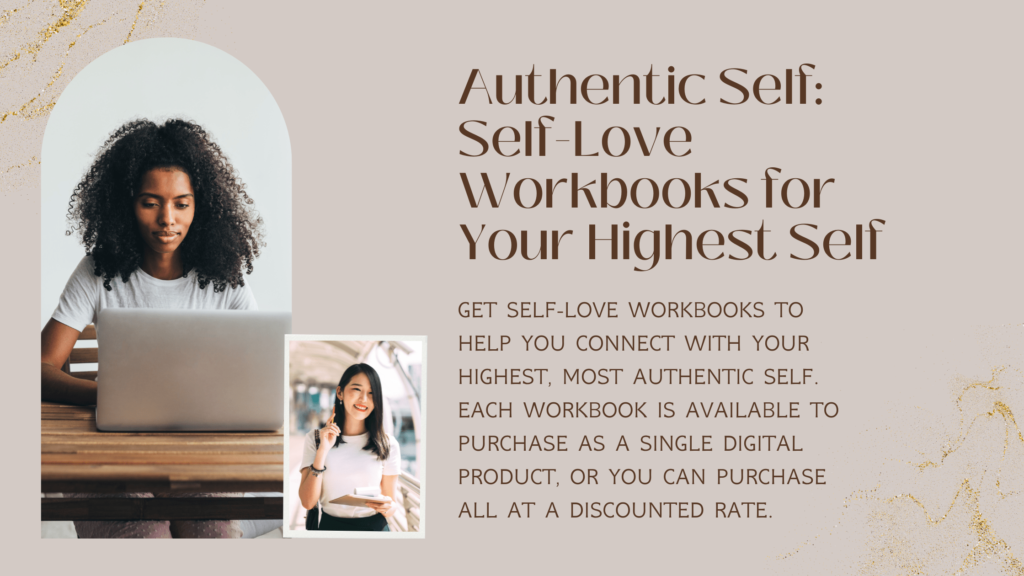 Best Self-Love Workbooks
Self-Love Workbook for Women
Megan Logan's Self-Love Workbook for Women is everything you could possibly want in a complete, practical, and well-rounded workbook. It's filled with exercises and activities to help you embrace your whole self, cultivate self-compassion, improve your self-esteem, and discover the true you. Additionally, it includes quotes, affirmations, and inspiring messages that will leave you feeling positive and empowered.
What I really love about this workbook is that it isn't just a one-and-done thing. You can continue to come back to the pages in this workbook to create a wholehearted, empowered relationship with yourself for life.
The Self-Love Workbook
Dr. Shainna Ali's The Self-Love Workbook is another empowering workbook that guides you through recognizing your inherent self-worth and cultivating a positive mindset. If you're an avid journaler or someone willing to practice deep self-reflection, you'll especially love this book. It's filled with journaling prompts and reflection questions designed to deepen your relationship with your inner self. I also love that it's organized into sections, including Self-Love, Self-Awareness, Self-Kindness, Self-Respect, and more.
This is a well-crafted, well-organized workbook that makes for a perfect gift to yourself or a loved one.
Confidence and Self-Love Workbook for Women
Roberta Sanders' Confidence and Self-Love Workbook for Women is all about helping you embrace you. From building self-esteem and self-confidence to helping you navigate feelings of worry, overwhelm, and anxiety, this workbook is filled with empowering tools to guide you on a meaningful journey of self-discovery.
Note that what's presented here isn't a quick fix, but if you lean into the tools and guidance you're given, you'll take a worthwhile journey that will help you for your entire life.
Let That Sh*t Go
If you like a little humor thrown into your personal development journey, Monica Sweeney's Let That Sh*t Go is the workbook for you. While technically marketed as a journal, it's so much more than what you'd expect in a typical journal. It's filled with meaningful messages tied in with a little cathartic profanity, practical activities, and even some coloring pages for those days when you just want to relax and let go.
The 5-Minute Self-Care Journal for Women
Judith Belmont's The 5-Minute Self-Care Journal for Women is the perfect option for anyone who wants to work on their relationship with themselves but doesn't have a ton of time for a long daily journaling routine. In this workbook, you'll find 150 five-minute prompts, a short practice for you to do each day, and a daily affirmation–all of which are designed to help you connect to and embrace your whole self: mind, body, and soul.
The Gift of Self-Love
If I was to describe one workbook on this list as being "the one you didn't know you needed," it's this one. Simply put, I adore Mary Jelkovsky's The Gift of Self-Love workbook.
In addition to being filled with meaningful exercises designed to help you get in touch with your inner self and release the pressure to people please, it also holds a lot of truly heartfelt messages, personal stories, advice, and research. There's no fluff here. The Gift of Self-Love is truly the gift that keeps on giving.
Mental Health Journal for Men
Dr. Ryan Howes' Mental Health Journal for Men is filled with practical exercises, journal prompts, and opportunities for meaningful self-reflection. This workbook is powerful and free of fluffy words and activities. Here, you'll find truly thoughtful and compassionate guidance to help men prioritize their mental health and total well-being. This workbook gives men permission to focus on themselves in a safe, judgment-free way.
The Self-Love Workbook for Teens
I included Dr. Shainna Ali's The Self-Love Workbook above, but I also wanted to include The Self-Love Workbook for Teens, as this is a really great and profound option for the teenager in your life. It's filled with interactive activities, reflective exercise, journaling prompts, and practical advice to help teens conquer self-doubt and develop a healthy mindset that will stick with them for life.
---
Do you have any favorite self-love workbooks or journals? Share your favorites in the comment box below!
And for more self-love resources, be sure to connect with me on Instagram, where I post daily affirmation stories every morning. And don't forget to follow me on Pinterest, where I'm pinning positive affirmations and empowering quotes every single day.
More Articles For You
---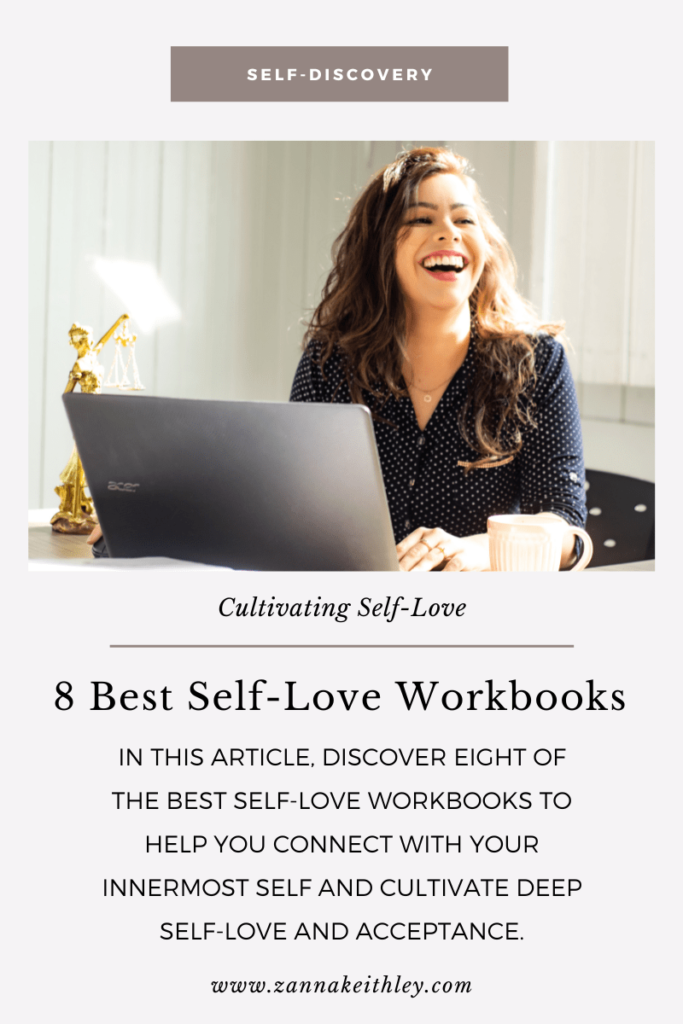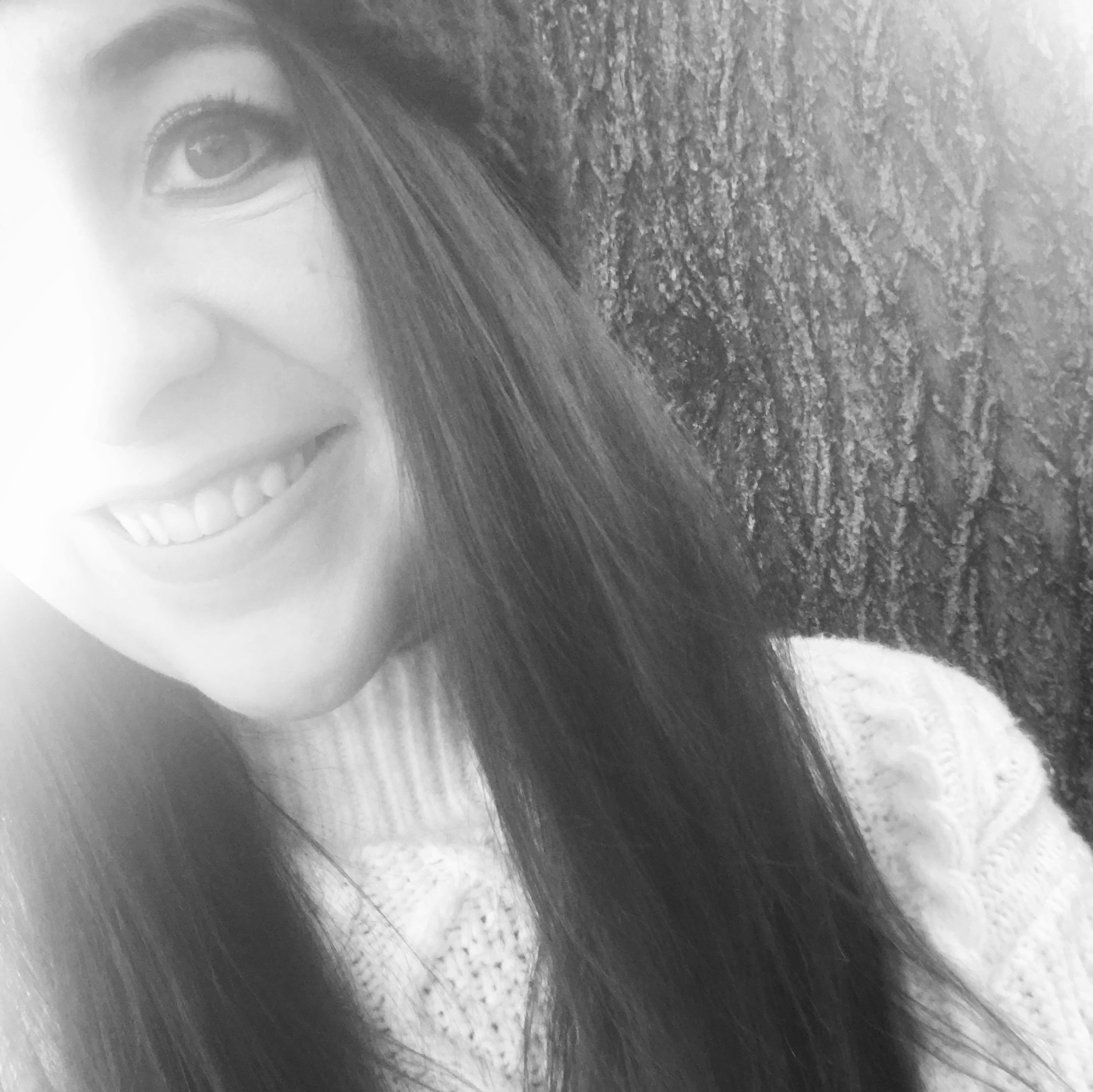 Hi, I'm Zanna! I'm a blogger/freelance writer living in Boise, Idaho. My mission is to help you break through the barriers holding you back from accessing infinite abundance and to inspire you to gather the courage and confidence to follow your dreams.