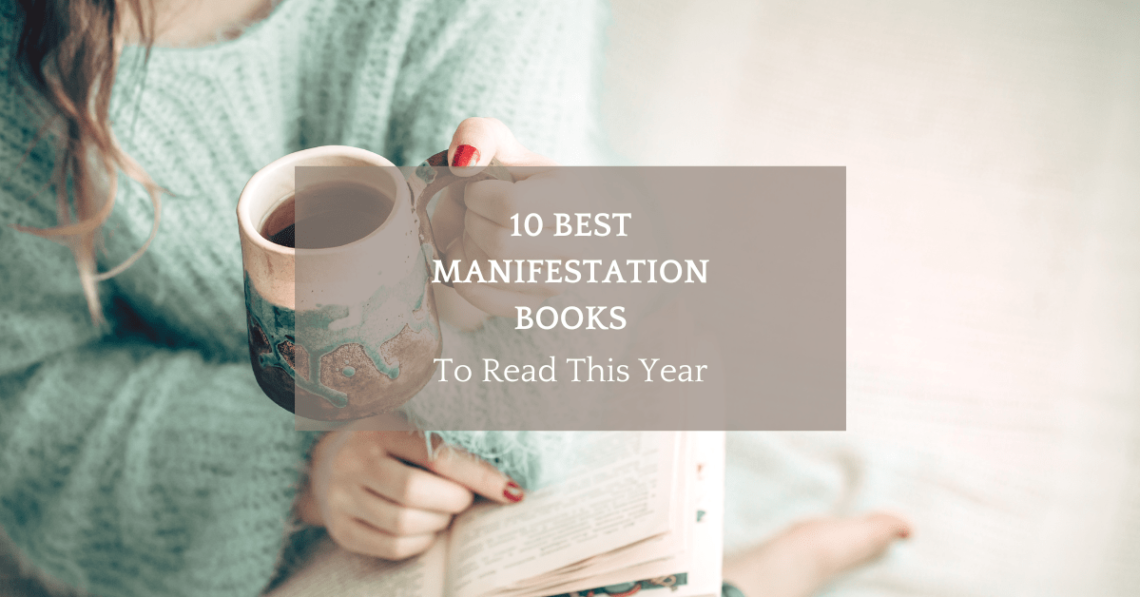 10 Best Manifestation Books to Read in 2023
Books are an essential tool in your manifestation journey. Not only do they give you more insight into how the Law of Attraction works, but they provide you with powerful practices, techniques, tricks, and tips to support you throughout your manifestations. Below, I've listed ten of the best manifestation books to read in 2023 to guide your path and help you become a manifesting pro in no time.
Disclaimer: This post contains Amazon links. As an Amazon associate, I earn from qualifying purchases. If you purchase a product using my link, I may receive a small commission at no extra cost to you. You can read my full disclosure policy here.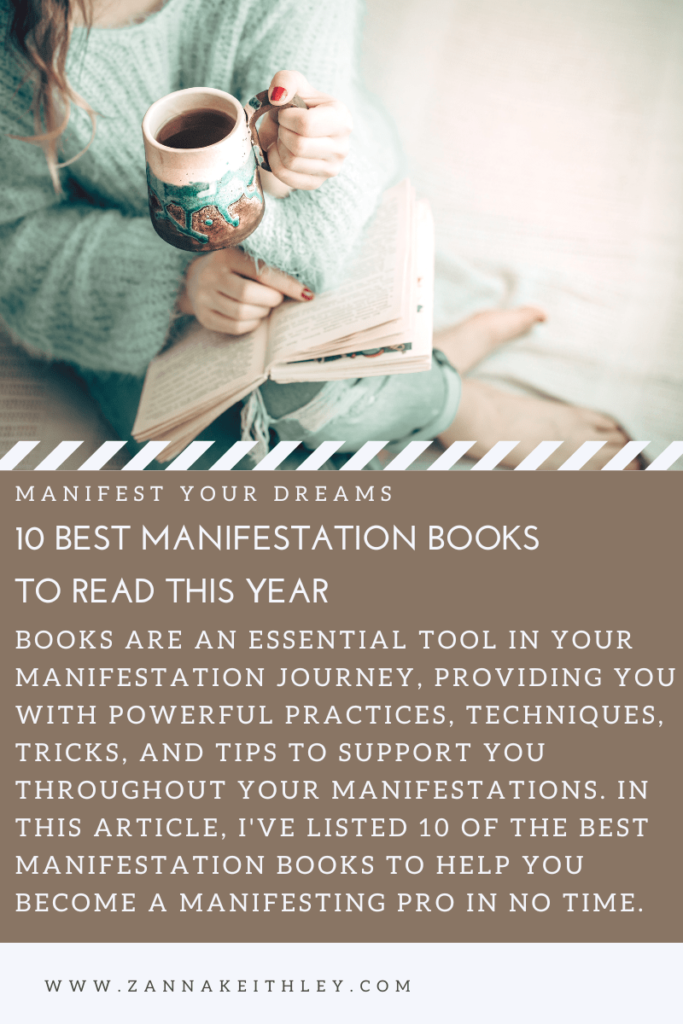 Getting Started With Manifestation Books
When I first started learning about manifestation and the Law of Attraction, I remember devouring every single bit of information I could get my hands on.
I saved manifestation podcasts and listened to them on my morning runs, reveling in every new secret I learned.
I combed the deepest corners of Google, inhaling every new piece of information I could find like it was oxygen.
And I ordered book after book on the Law of Attraction, ending up with a pile next to my desk that grew quicker than I could even read them.
So you could say, I got a little excited.
But you know what? I'm grateful for that excitement. I'm grateful for the hours spent each day learning about manifestation and putting all of these newfound lessons and techniques into practice.
You know why?
Because it absolutely, unequivocally changed my life for the better.
For one, I wouldn't be writing this to you right now if I hadn't gone all in on manifestation. If I hadn't taken those initial steps, I don't think I ever would've gained the confidence and self-belief to decide I was worthy of my dreams.
Since those early months of learning about the Law of Attraction, I've manifested incredible experiences into my life, most of them far beyond what I had ever envisioned for myself. Some of the things I've manifested have been almost exactly what I visualized.
And the rest? Well, most of the time, it turns out even better than I hoped it would.
And it truly comes down to this: I believed in myself enough to decide I wanted more from my life, and then I listened to my intuition and took inspired action to make it happen.
Because books played such a pivotal role in my journey, I wanted to share some of the best manifestation books I've read over the past several years. All of these books are unique in their own way, but each one brilliantly discusses manifestation, personal growth, and how to develop the courage and confidence to create the life of your dreams.
Below, I've listed 10 of the best books for manifestation, but since that's not nearly enough, I've added a bonus list with even more books at the bottom of this post.
Check out these inspiring books and be prepared to become a manifesting pro in no time.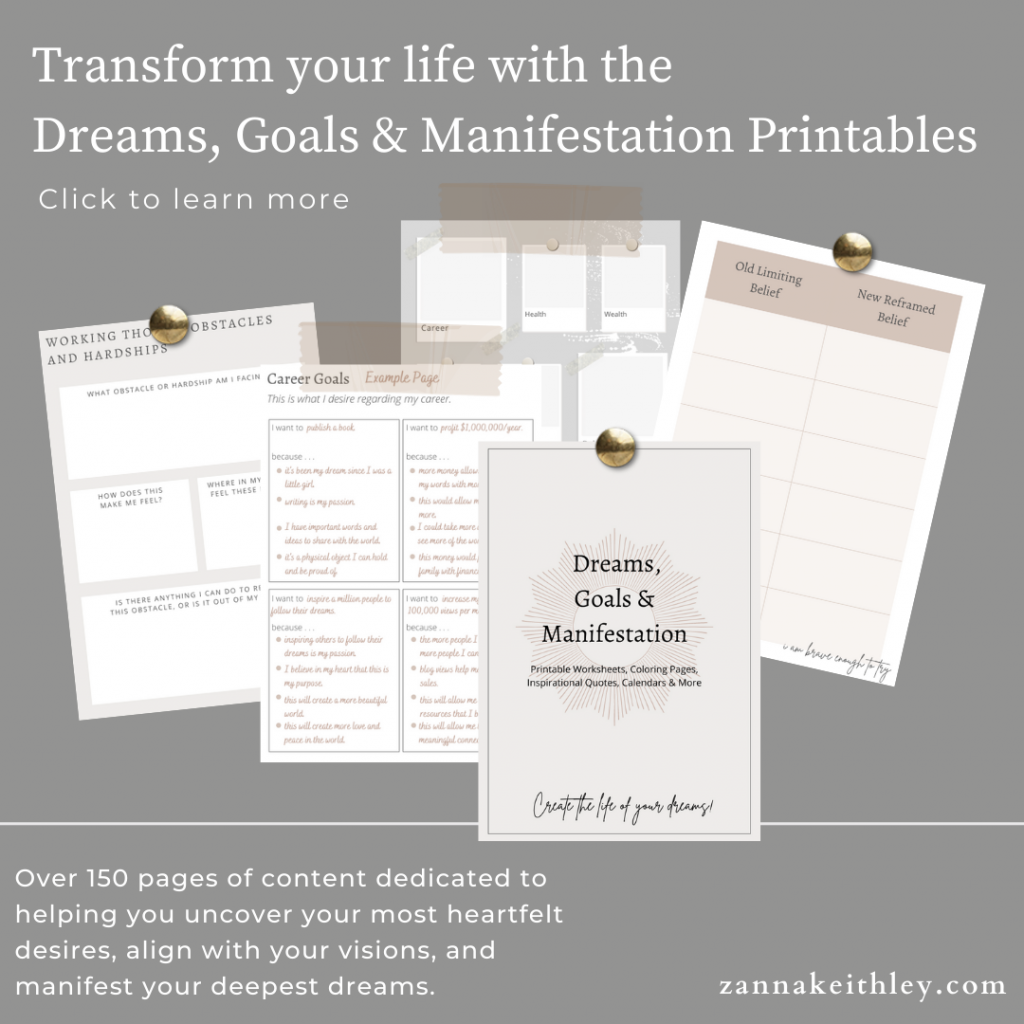 Best Manifestation Books
Super Attractor
Gabrielle Bernstein is a household name in the manifestation space, and for good reason. She's the #1 New York Times best-selling author of The Universe Has Your Back and has written multiple bestselling books. What makes Super Attractor so special is that it's essentially a complete how-to book on manifestation, outlining all of the essential methods for manifesting a life even greater than you can imagine.
What I love about Bernstein's writing is that she writes like your loving, supportive friend, and above all, she encourages fun, relaxation, joy, and feeling good. This is the book that removes difficulty and struggle from manifestation and shows you how fun it can be to create the life of your dreams.
For even more support in your manifestation journey, be sure to check out her Super Attractor Affirmation Cards and Super Attractor Journal as well!
Manifest Your Destiny
I'd wholeheartedly recommend any of Wayne Dyer's books to support you in your spiritual and personal growth journey, but if I had to choose one specifically for manifestation, it'd have to be Manifest Your Destiny: The Nine Spiritual Principles for Getting Everything You Want.
I don't know if anything I write here can really do this book justice. Manifest Your Destiny teaches manifestation through the art of meditation and explores the nine spiritual principles for overcoming the "I can't do that," mentality so you can begin creating the life of your dreams. This is an extraordinary book that will help you to become your highest and most authentic self as you learn how to manifest a life beyond your wildest dreams.
Ask and It Is Given
First, I encourage you to go into this powerful book with an open mind and an open heart. If you don't know anything about Esther Hicks and Abraham Hicks, I'd also encourage you to do a little research before reading this book. I know some people become preoccupied with the question of whether or not it's all "real." My take? It doesn't really matter. Why? Because every single word in this book, whether it comes from Esther or Abraham or something else entirely, is meant to serve and support your ultimate well-being.
Ask and It Is Given is all about showing you how you have the power to create the beautiful life of your dreams, and it gives more practical guidance and easily accessible practices that you can use to raise your vibration than I've found anywhere else. At the heart of this book, it's all about teaching you to accept the joy, love, peace, and happiness that you deserve. And personally, I can't think of anything more beautiful.
The Power of Now
The Power of Now isn't marketed as a manifestation book, but I'd argue that the concepts and ideas Eckhart Tolle presents in his acclaimed book are vital if you want to begin manifesting anything into your experience.
While visualization of the future is a powerful tool in manifestation, there's arguably nothing more powerful than the power you hold in this present moment. In each and every moment, we choose the energy we put out into the world, and by offering positive vibrations in this present moment, we attract more positive vibrations to come our way. But living in the present moment isn't easy for most of us, which is why I love Eckhart Tolle's book for manifestation. It takes you on a powerful journey of spiritual and personal growth and teaches you how to connect with yourself and live in this moment right now.
You Can Heal Your Life
As a positive affirmation devotee, I'm a big fan of Louise Hay, who is known for her powerful affirmations and her positive words. You Can Heal Your Life is all about helping you to discover and cultivate unconditional self-love and self-worth. It gently guides you to take accountability for your own life and understand that everything that you put out into the world is what you receive.
I'll admit, this can be either a positive thing or triggering for some depending on your willingness to take ownership of the events in your life. But if you're willing to embrace ownership of your life's story, you'll see it as a beautiful opportunity to start creating the incredible life you've always desired.
The Magic of Manifesting
What I love most about The Magic of Manifesting is that it acts like a practical handbook that you can continually come back to as you walk forward in your journey of manifestation. Ryuu Shinohara's book discusses both the scientific and spiritual basis of manifestation and gives you 15 practical techniques you can start using today to manifest your best life.
There isn't any fluff here; Shinohara's book is full of powerful practices and accessible explanations and ideas that explain not only what to do, but why these techniques work. This book is for anyone who wants to learn more about manifestation while gaining some valuable practices you can start utilizing today.
Becoming Supernatural
Dr. Joe Dispenza's Becoming Supernatural is a bit different than most of the other books on this list. It's based in science and uses research in neuroscience, epigenetics, psychoneuroimmunology, neurocardiology, electromagnetism, and quantum physics to show the extraordinary potential of the human mind. This is a step-by-step guide that shows you how to create the extraordinary new life you're capable of living.
If you've ever listened to Dr. Joe speak, you know there's always an excitement and buzz underlying his spoken words. That same buzz is present in his written words, too, and it'll leave you both captivated and enthusiastic about discovering your own supernatural potential.
Infinite Possibilities
The underlying thesis in Infinite Possibilities is exactly what the title says: you are filled with infinite possibilities, and you have the power to create your own future and to live a life of extraordinary happiness. Mike Dooley says his mission in this book is to show you how powerful you are, how far you can reach, and how much you deserve, and I can personally attest that it won't take long as you're reading this book before you begin to believe that's true.
I love the way Dooley inspires and encourages, and I especially love his assertion that your dreams aren't yours by accident; they're what's meant to be. Start believing you deserve it, and you can create anything you can dream of (and more).
Dear Universe
Sarah Prout's Dear Universe: 200 Mini-Meditations for Instant Manifestation is packed with powerful practices and guidance that you can start incorporating into your life today. Prout pinpoints one of the biggest hurdles that stops us from manifesting our dreams–fear–and dedicates 100 mini-meditations to rising above fear so you can open yourself up and move closer towards your dreams. She dedicates the other 100 mini-meditations to embracing love so you can start feeling the positive emotions of your desired manifestation today.
What I love about this book is that it acts like your own personal companion that supports you on your journey, no matter how you're feeling. Each mini-meditation is dedicated to a specific emotion, such as anger or uncertainty. So if you're feeling a certain emotion, you can flip to that page in the book and follow the guidance on the page.
The Secret
Finally, I feel like it'd be remiss of me to create a list of the best manifestation books without including The Secret. It certainly wasn't the first manifestation book, but it was the one that got the world's attention, for good reason. There's something about the way Rhonda Byrne presents the information in this book that makes it feel like it's the truth you've been waiting for your entire life. If you're a beginning manifestor, I think this is the perfect gateway to learning more about the Law of Attraction and beginning to unlock your manifestation superpowers today. (This is the one that got me started, and it's been an incredible journey ever since!)
Bonus! Looking for More Recommendations?
For even more incredible books on manifestation and personal growth, check out the selections below!
---
What are your favorite manifestation books? Are there any writers who particularly resonate with you? Share your favorites in the comment box below!
And for more resources on spirituality, meditation, manifestation, and all things self-love, be sure to connect with me on Instagram and Pinterest, where I'm posting positive affirmations and empowering messages daily.
More Articles You May Like
---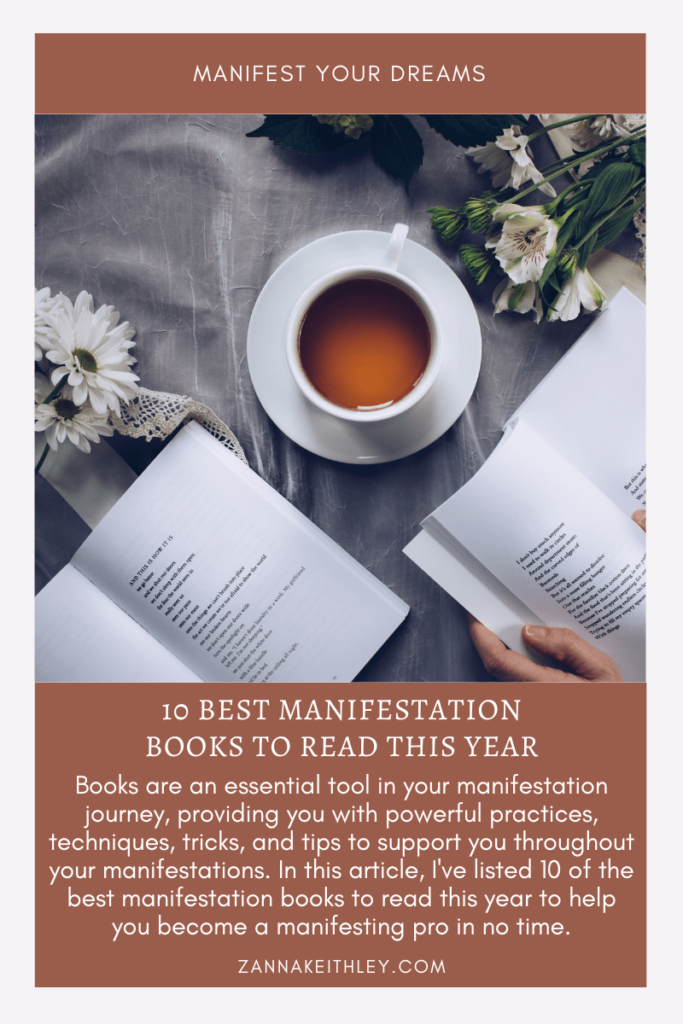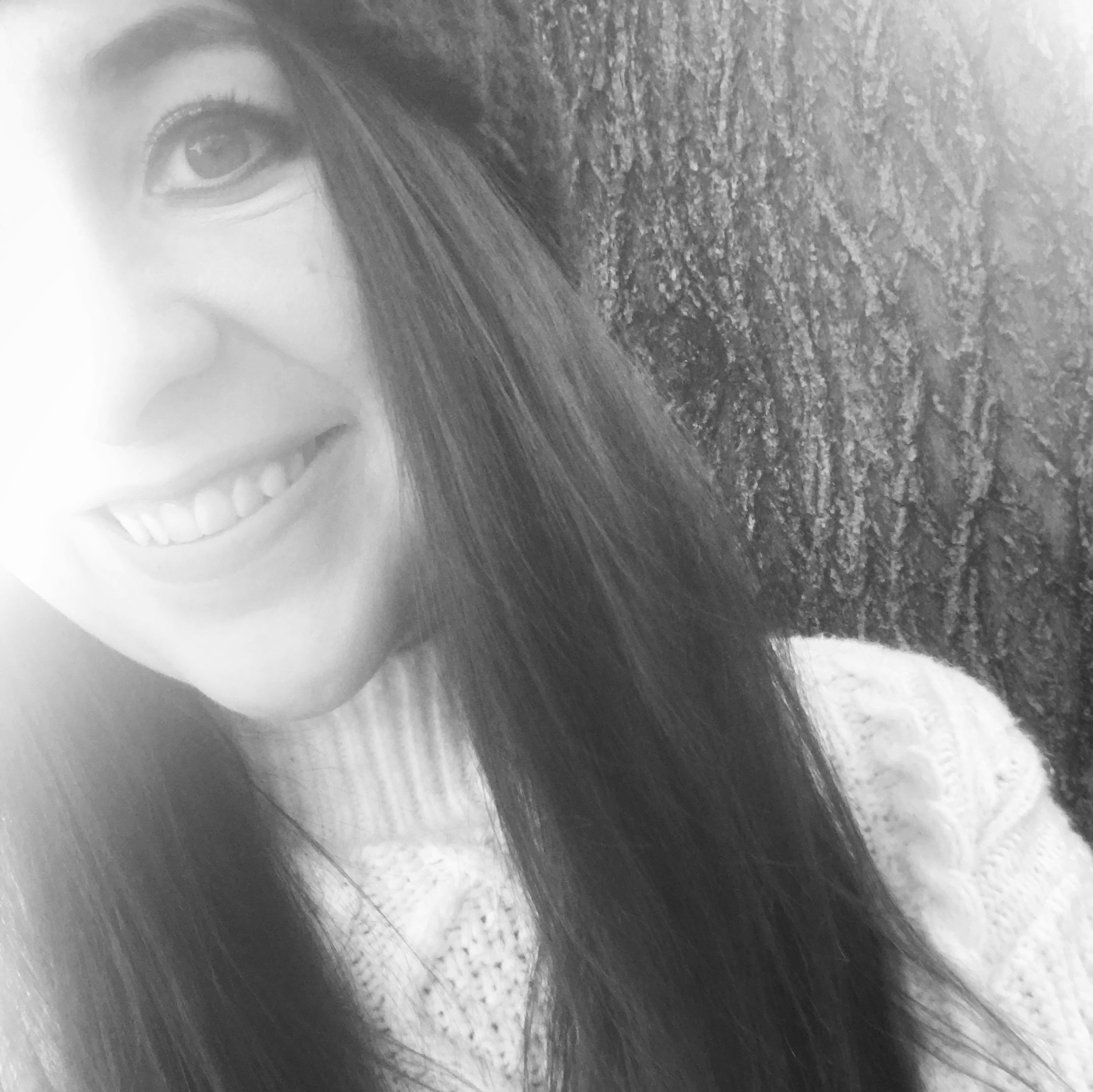 Hi, I'm Zanna! I'm a blogger/freelance writer living in Boise, Idaho. My mission is to help you break through the barriers holding you back from accessing infinite abundance and to inspire you to gather the courage and confidence to follow your dreams.