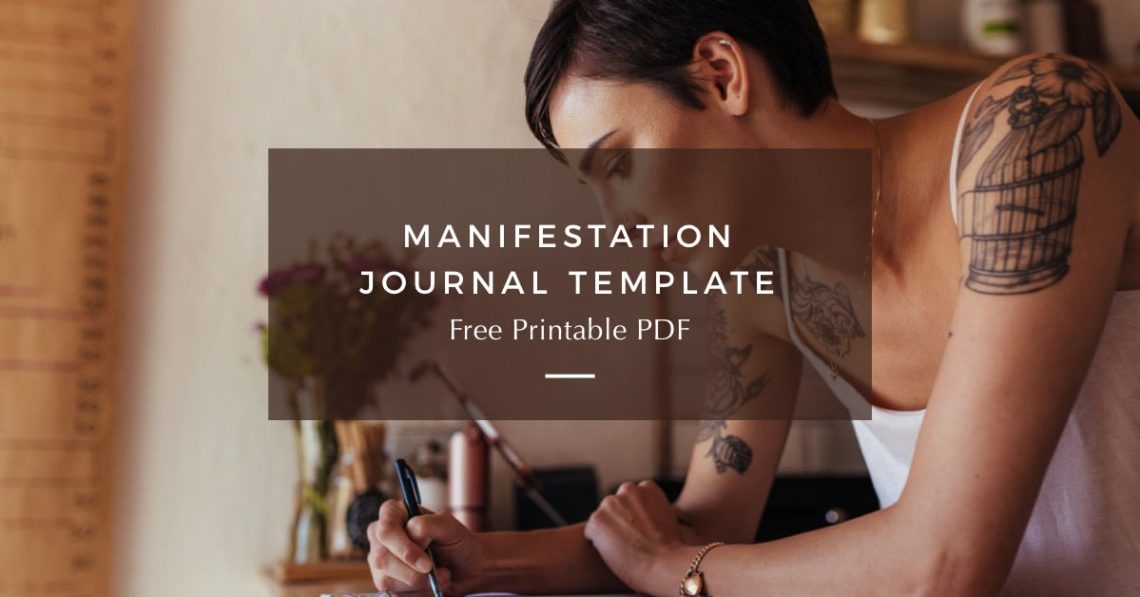 Manifestation Journal Template: Free Printable PDF
You don't need anything fancy to start a manifestation journal. Start manifesting today with this free manifestation journal template. Plus, I'll walk you through each section in the template so you can begin manifesting the life of your deepest, most heartfelt dreams.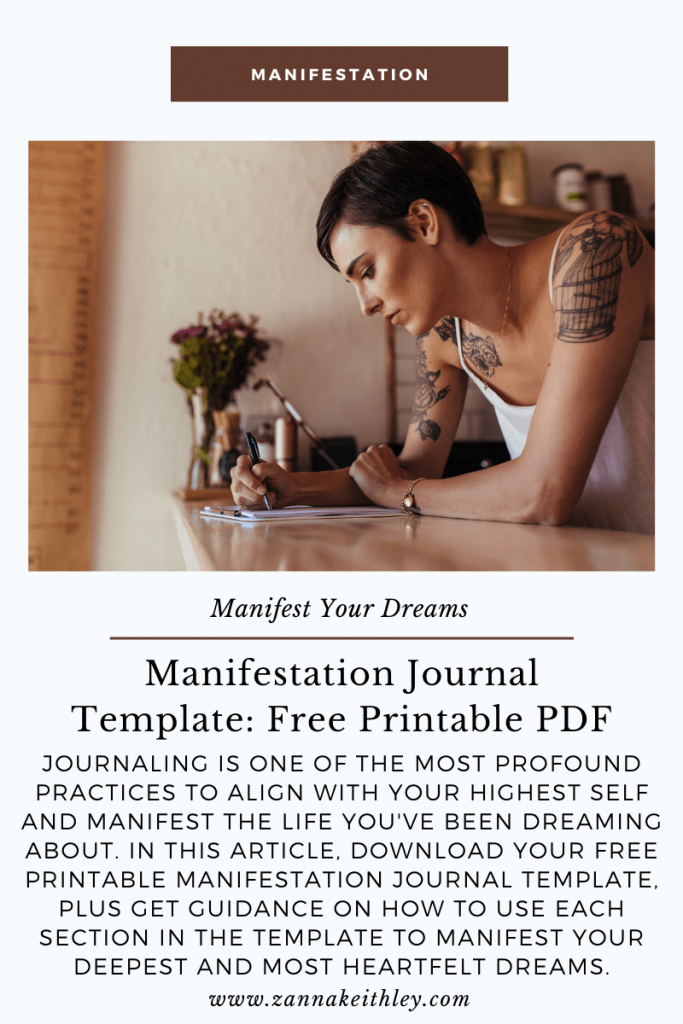 How To Use A Manifestation Journal Template
No two manifestation journals are the same.
Some journals are solely dedicated to a single manifestation method, like the 55×5 Manifestation Method or 369 Method, while others offer a broader range of journal prompts and activities.
If you want to create your own manifesting journal but aren't sure where to start, a manifestation journal template is a great option. A template offers you a repeatable model you can use in your manifesting practice. They're also versatile, so you can write on the template itself, or you can use the template as a guide as you write in your own blank notebook or journal.
At the bottom of this article, you'll find an easy-to-use manifestation journal template that you can download today to guide you in your manifesting practice. This template is completely free for your personal use. You're also free to share it on your own website or social media; I just ask that you link back to my website/social media accounts as well.
I also don't require you to subscribe to my newsletter to get the template (I know that can get annoying). But I definitely do encourage you to subscribe, as I send a free printable affirmation calendar to my subscribers every month.
To learn more about how to use this manifestation journal template, I've provided in-depth directions below.
Finally, if you want to expand your manifestation practice, I definitely encourage you to check out 30 Perfect Days, a digital manifestation journal available in my online shop. There's a lot to love in this journal: unique scripting prompts, space for daily gratitude, and so much more.
And the best part? This digital journal comes with editable text fields so you can choose to either type directly into the journal on your cell phone or computer or print and hand write your responses. Get started today.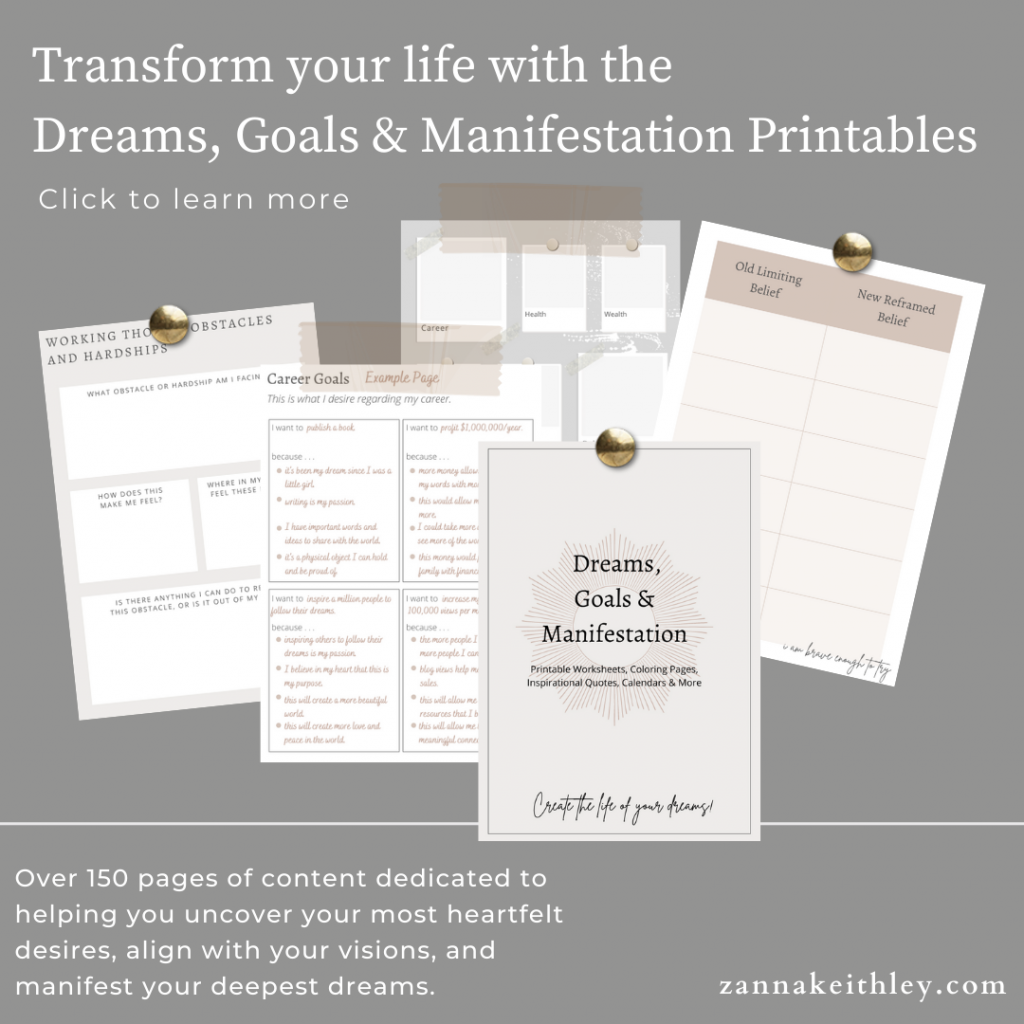 How To Fill Out Your Manifestation Journal Template
Scripting
The first page of the manifestation journal template is dedicated entirely to scripting. Scripting is the practice of writing about your dreams and desires in story-like form, as if you already possess everything you want to manifest.
For instance, let's say you want to manifest your dream job. In your script, you could write about a day in this dream job as if you already have it right now. You might also write as your future self, looking back on the first day you got this job and what an amazing experience it was.
Past or present tense are good; just don't write in future tense. As you write, it's not "One day, I will have this job." It's, "I am so happy and grateful to have this job right now!"
If you don't have time to write an entire script, that's totally fine. You can skip this page and go straight to the second page if you'd like. See if you can incorporate scripting into your journaling practice on days you have an extra 10 to 15 minutes to spare.
And if you want to learn more about scripting, plus get a free scripting template, check out this article. And don't forget to check out the digital manifestation journal in my online shop, which includes 30 unique scripting prompts to help you manifest your deepest and most heartfelt dreams. (Plus, you can type directly into the PDF document!)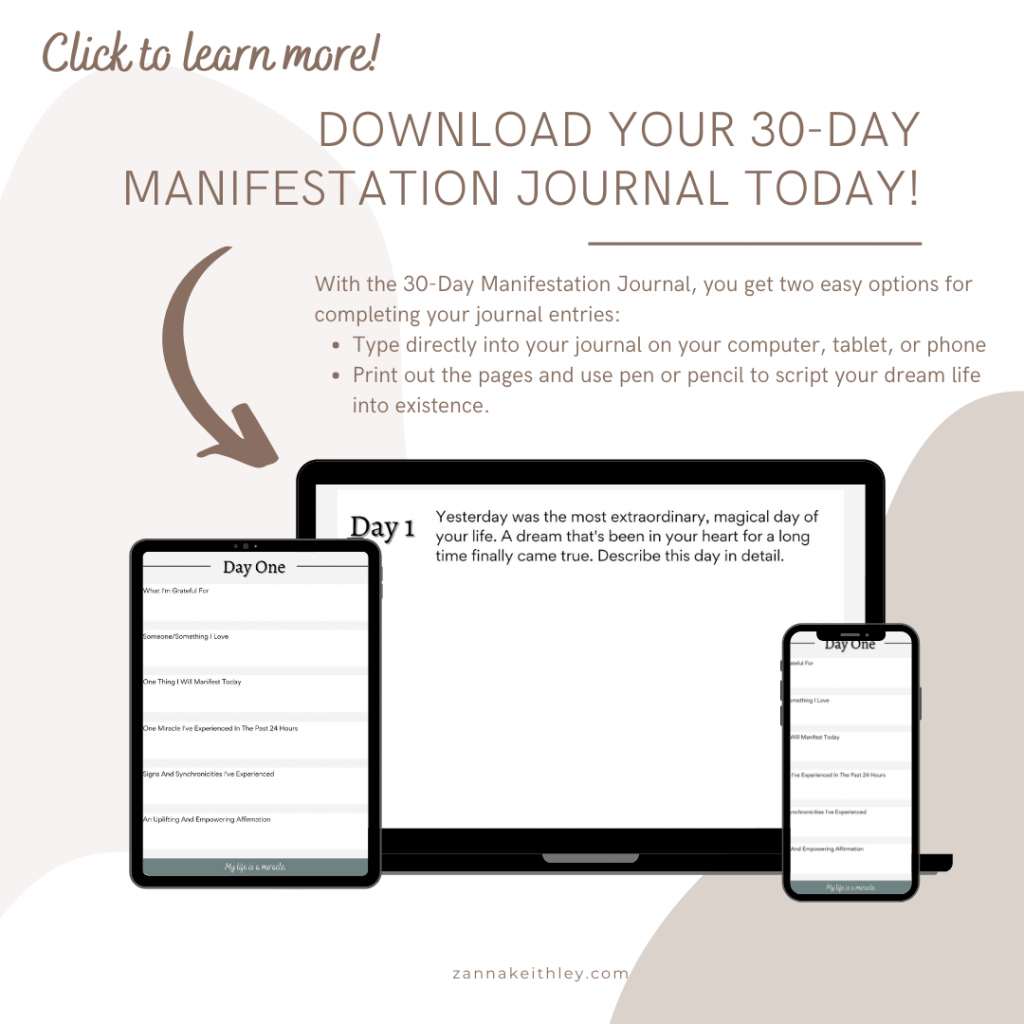 Gratitude
If you want to live the life of your dreams, express gratitude for the life you have right now.
When you express sincere appreciation for all that you have, you vibrate at the frequency of love and abundance. Instead of focusing on lack and scarcity, you're viewing your life from a perspective of wealth and prosperity. This opens you up to receiving even more incredible people, resources, things, and experiences to be grateful for.
You might think of it like this: every time you express gratitude for something you have, you're telling the Universe, "More of this please."
Gratitude and love are the highest vibrations, and by expressing sincere gratitude each day, you're opening yourself up to receiving more than you can ever dream of.
Your manifestation journal template includes space to express daily gratitude and appreciation. In your journal, write down one to three things you feel grateful for each day. As you write down these things, be sure to truly feel the full depth of your gratitude within every cell of your being.
Positive Affirmations
Positive affirmations are encouraging, uplifting statements designed to boost your confidence and self-belief. They're instant vibration lifters and can become one of your most helpful tools in your manifestation toolkit.
The key to using affirmations is to know that the affirmation doesn't actually start with the words you're affirming; it starts with the feeling you possess deep within.
So when you say, "I am worthy," it's not simply about saying that you're worthy; it's about feeling worthy at your very core.
In your journal, write down one to three uplifting affirmations that align with the positive emotions of what you want to manifest. For instance, if you want to manifest success, write down affirmations about how you're already successful and how you're absolutely worthy of infinite success. Feel these words deep within.
If you need help with coming up with affirmations that feel good to you, I have thousands of affirmations throughout this site that you can explore here.
And here are some manifestation and Law of Attraction affirmations to help you get started:
One Small Step I Will Take Today
Each day, you have the opportunity to take small steps toward manifesting your dreams.
The most important steps are ones that are inspired by your deep inner knowing; they should feel good and right to you, even if they might scare you a little. This means taking inspired action based on what your intuition is telling you.
Remember that every small step you take makes a big difference in your overall journey.
If your small step is simply sending an email, buying a book, or registering for a class, it may not feel like a big thing at the time. But it's actually a huge step forward in your manifestation journey.
Your small step can even be something as simple as writing down a list of goals or creating a vision board. Don't put pressure on yourself to do "really big" things all the time. Remember that if you take one small step each day for the next month, you'll be 30 steps ahead of where you are today.
In your manifestation journal template, you'll find space to write down one small step you'll take to manifest your dreams. Write down this small step with courage, clarity, and confidence. (And also remember, when you're unsure where to go next, sometimes the best step is to pause, sink into silence, and surrender. Allow the Universe to give you what you need.)
How Will I Align With My Highest Self Today?
Your highest self is the part of you that is untouched by external circumstances. This is the real and true you: the part of you that is eternal and infinite. This part of you is also free of fears, worries, and limiting beliefs.
When you step back and close your eyes to imagine your highest self, who do you see? How does your highest self look? How do they talk to other people? How do they interact with the world? Do they choose faith over fear? Do they believe they are worthy and deserving of manifesting their dreams?
Each day, you have the opportunity to align with your highest self. Here are some examples of how you might do this:
Meet your highest self in meditation
Embody your highest self in how you interact with friends and strangers throughout the day
Set a morning routine that aligns with how your highest self would start the day
Recite positive affirmations that align with how your highest self would think and feel
Practice being in the present moment, as your highest self would be (as opposed to worrying about the past or future)
Give love and compassion freely, as your highest self would.
Want to connect deeper with your highest self? Check out the digital workbook for connecting with your higher self here.
Other Notes
Here, you have the opportunity to write down anything else that feels right to you today. You might set a daily intention, write down one small thing you'll manifest today (i.e. you might manifest a joyful moment or a good conversation with a friend), or write about your daily miracles. Whatever you write here, just make sure it feels good and aligns with your desired manifestations.
---
Download Your Manifestation Journal Template Today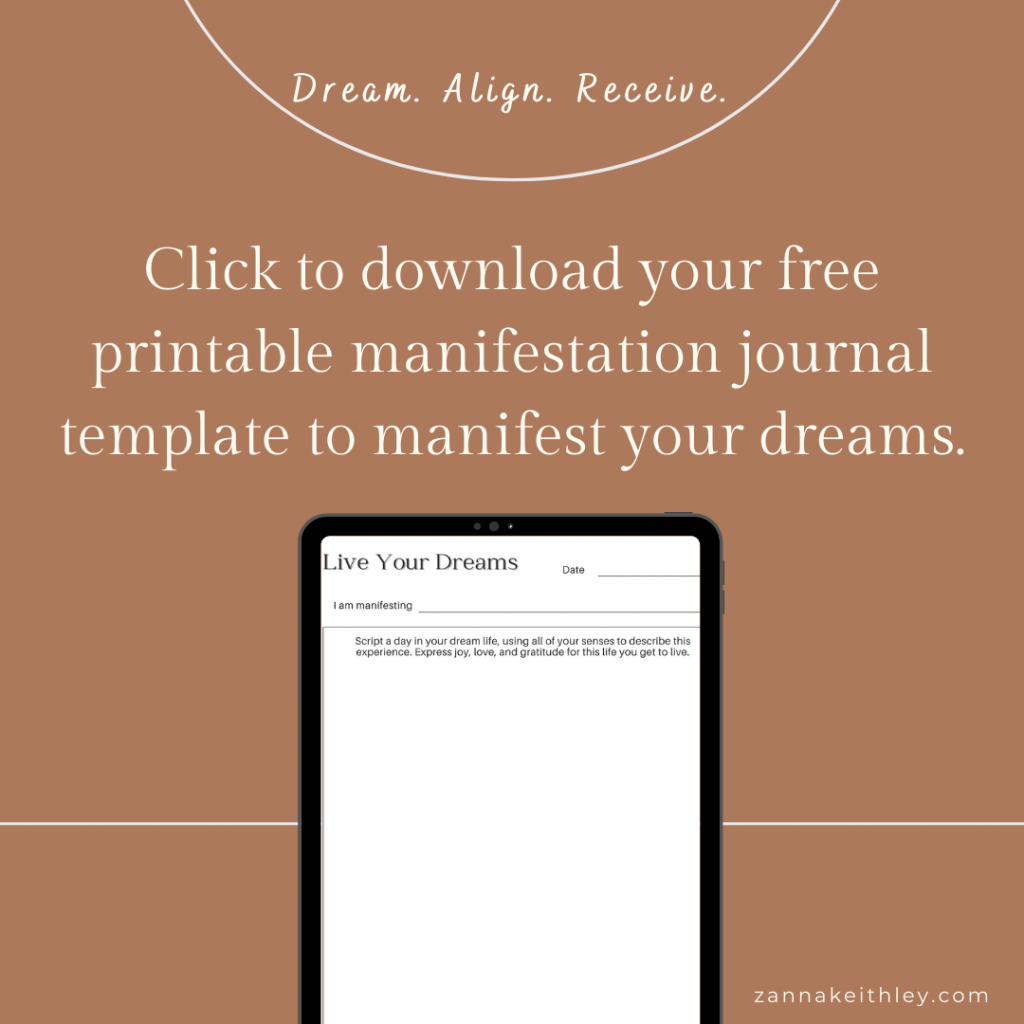 ---
Have you ever used a journal in your manifesting practice? Share your tips and experiences in the comment box below!
And for positive affirmations, self-love tools, manifesting tips, and spiritual resources, be sure to follow me on Pinterest and Instagram. For more resources to help you manifest your dreams, check out these items in my online shop:
---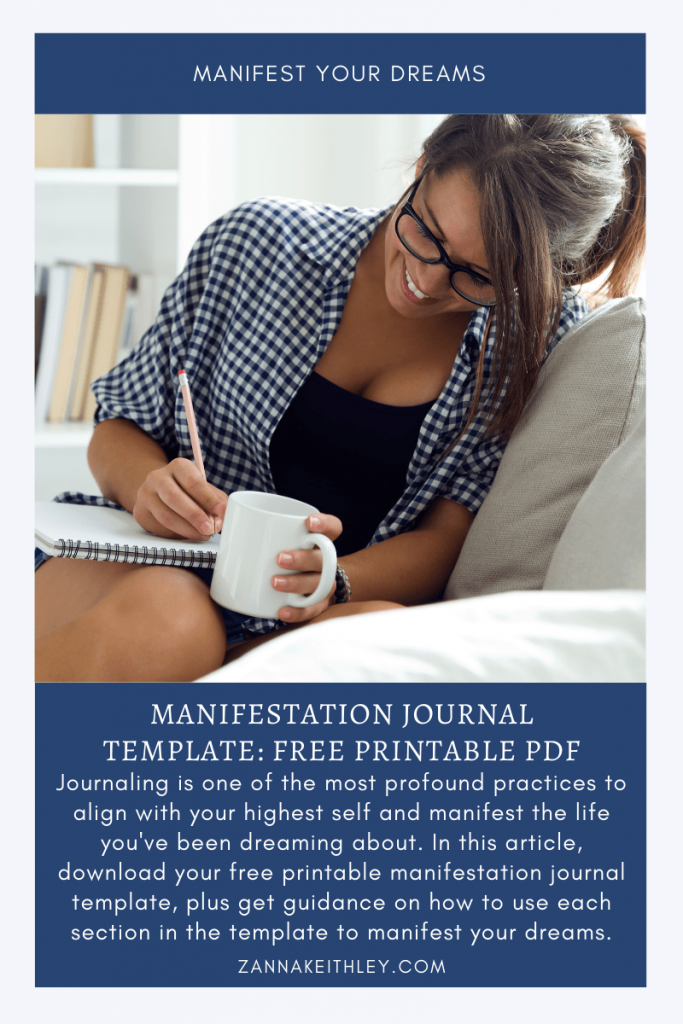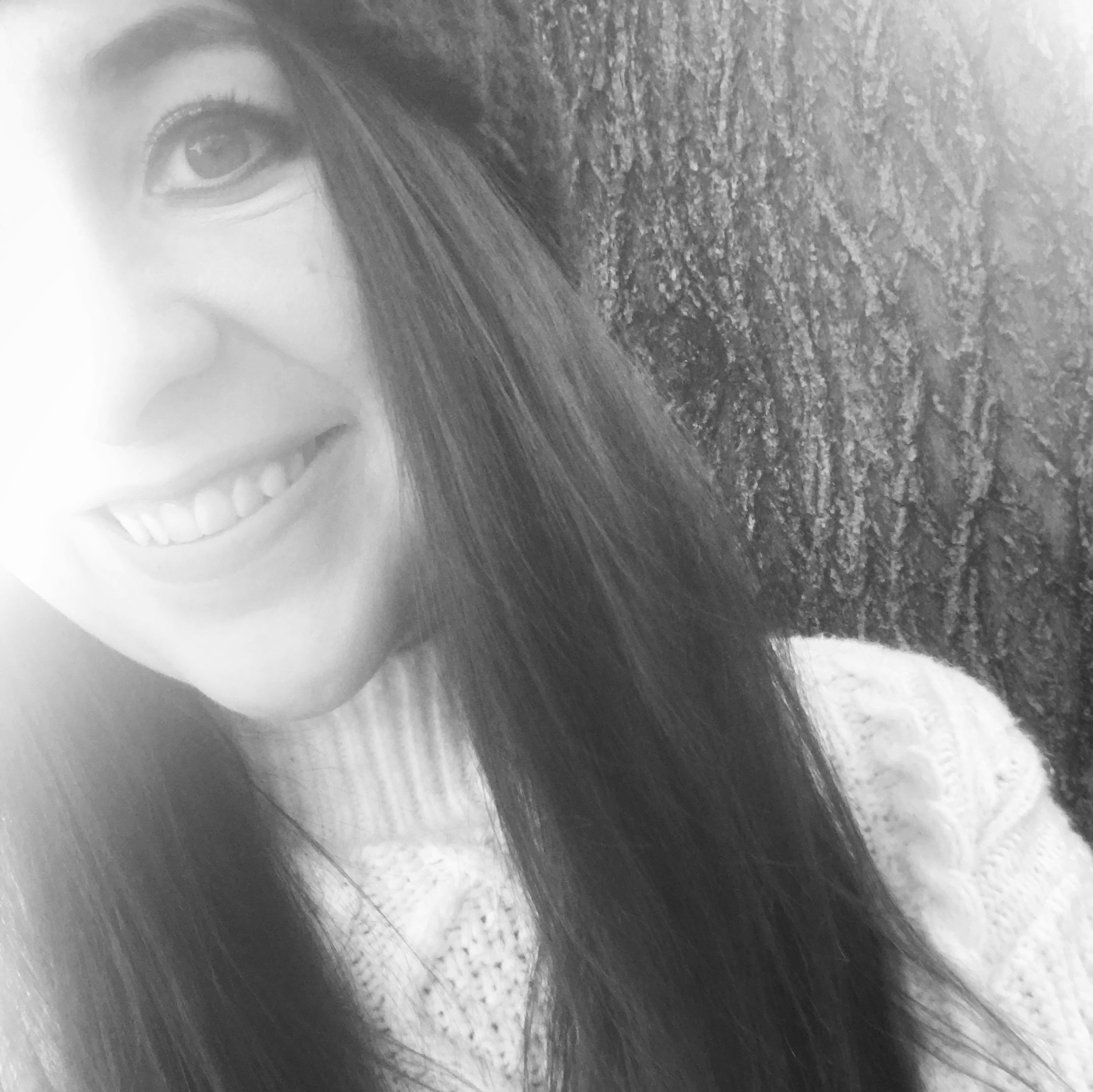 Hi, I'm Zanna! I'm a blogger/freelance writer living in Boise, Idaho. My mission is to help you break through the barriers holding you back from accessing infinite abundance and to inspire you to gather the courage and confidence to follow your dreams.