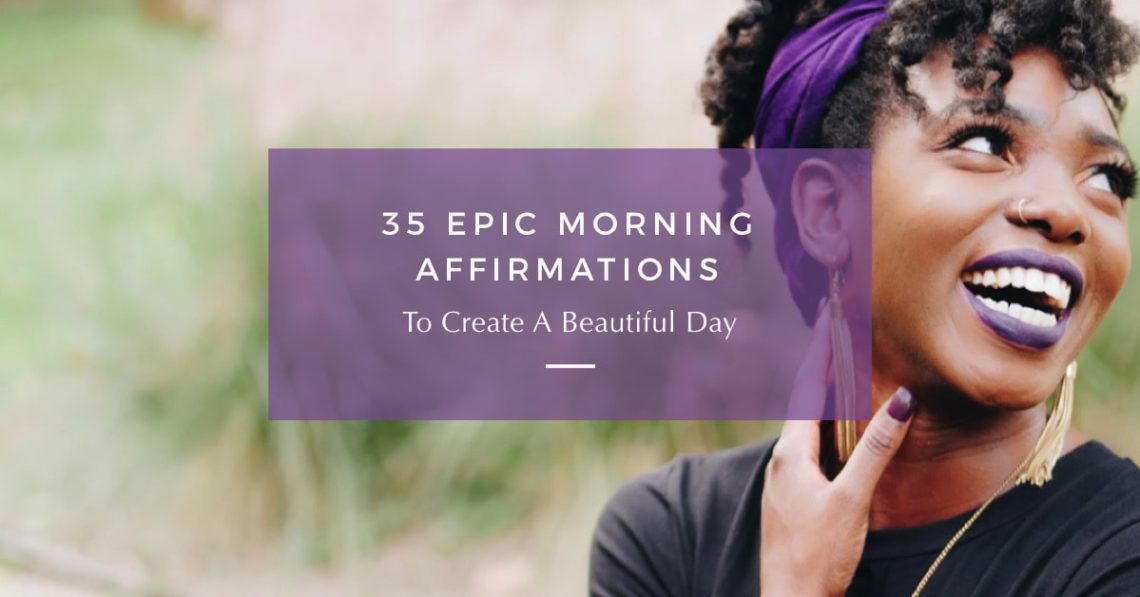 35 Epic Morning Affirmations To Create A Beautiful Day
In this article, discover 35 powerful morning affirmations to help you remain calm, confident, and courageous as you step into a beautiful new day filled with limitless possibilities.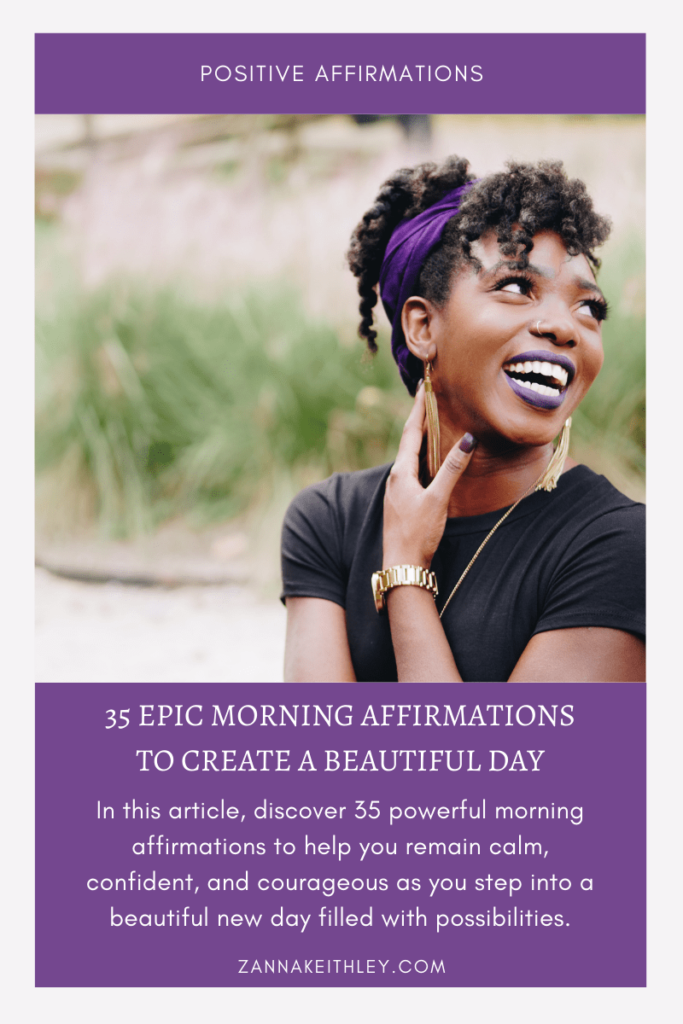 Morning Affirmations
How do you speak to yourself in the morning? What thoughts run through your mind as you're getting ready for the day? When your mind wanders, where does it go?
And most importantly, do you use your energy to lift yourself up or tear yourself down?
For many of us, we spend our mornings replaying events of the past or worrying about the future. We run through our to-do lists. We wonder if we'll have enough time to squeeze in everything we need to get done for the day.
These thoughts are normal, and you definitely shouldn't judge yourself if you find yourself always returning to stressful, worrying thoughts in the morning.
But you also have the power to change this narrative.
You have the power to choose your thoughts. To decide how you want to feel as you get ready for the day ahead.
Your morning sets the foundation for next 12 to 24 hours. This is when you can consciously direct your energy and create a mindset that feels truly uplifting and empowering.
And incorporating positive affirmations into your morning routine can have a profound effect on how the rest of your day unfolds. By repeating these empowering words, you lift your vibration and create a positive energy field within and around you. In turn, you open yourself up to receiving even more beautiful experiences throughout your day.
What makes affirmations such a powerful tool in the morning is that they can uplift your mindset without taking any additional time out of your day. This is great if you don't have a lot of extra time before you need to head out the door.
The key here is being willing to notice how you're speaking to yourself in the privacy of your own mind, then intentionally directing your thoughts to a better-feeling place.
Below, you'll find 35 epic morning affirmations to uplift, inspire, and help you to create a beautiful day. Use these affirmations to cultivate a positive mindset filled with confidence, strength, and inner peace.
And remember: you control your thoughts. You control how you get to feel. Your emotions, beliefs, and how you show up for each new day is entirely up to you.
How To Use Affirmations In The Morning
Before you dive into the affirmations, here are a few suggestions for how you can add affirmations into your morning routine:
Write down some of your favorite uplifting affirmations on post-it notes and stick them to your mirror to read as you get ready for your day
Repeat affirmations to yourself while you're in the shower, getting dressed, and eating breakfast
Write down 3 empowering affirmations each morning in a journal or notebook; continue to repeat these affirmations throughout your day
Set up phone notifications to go off throughout your morning with positive affirmations written on them. Commit to reading each one. You might even set it so that the first one goes off with your alarm so it's the very first thing you see before you begin your day.
35 Powerful Morning Affirmations
I wake up today feeling strong, confident, and empowered.
As the sun rises, so does my energy.
I approach this day with joy and excitement.
Today is a gift, and I embrace it with positivity.
I can handle anything that comes my way today.
I am equipped with all the tools I need to succeed.
I embrace the fresh start and new beginning that this day offers.
I am confident, courageous, and thriving.
I inhale courage and exhale fear.
I am strong in mind, body, and spirit.
I trust that everything is always working out for my highest good.
I am always headed in the right direction.
Good things are happening all around me.
I believe in myself, my talents, and my abilities.
No matter what happens, I will offer my best self today.
I make the best and most out of everything that comes my way.
I courageously walk through every open door of opportunity.
I choose to seek the good in every situation.
Every experience I have today perfectly supports my growth.
Everything I do today leads me to a better tomorrow.
Every little step I take makes a big difference.
Where focus goes, energy flows, so I focus on peace, success, and positivity.
I am tuned into passion, positivity, and prosperity.
I feel peaceful and relaxed knowing I am exactly where I am meant to be.
I am a kind, loving, powerful force in the world.
I am boldly stepping into my power and fearlessly shining my light.
I am fearless in the pursuit of what lights up my soul.
I am committed to my own peace.
I love the person I am, and I love the person I'm becoming.
I choose to be happy right now.
I am worthy, inside and out.
I am enough, just as I am.
I can climb this mountain.
I can do hard things.
Everything I'm looking for I can find within me.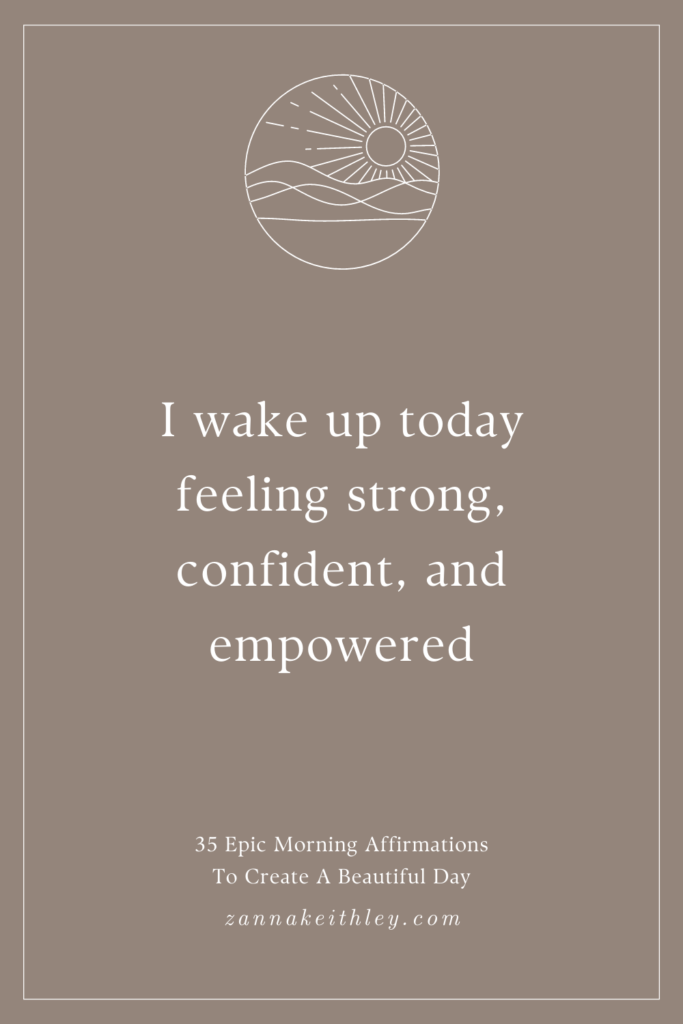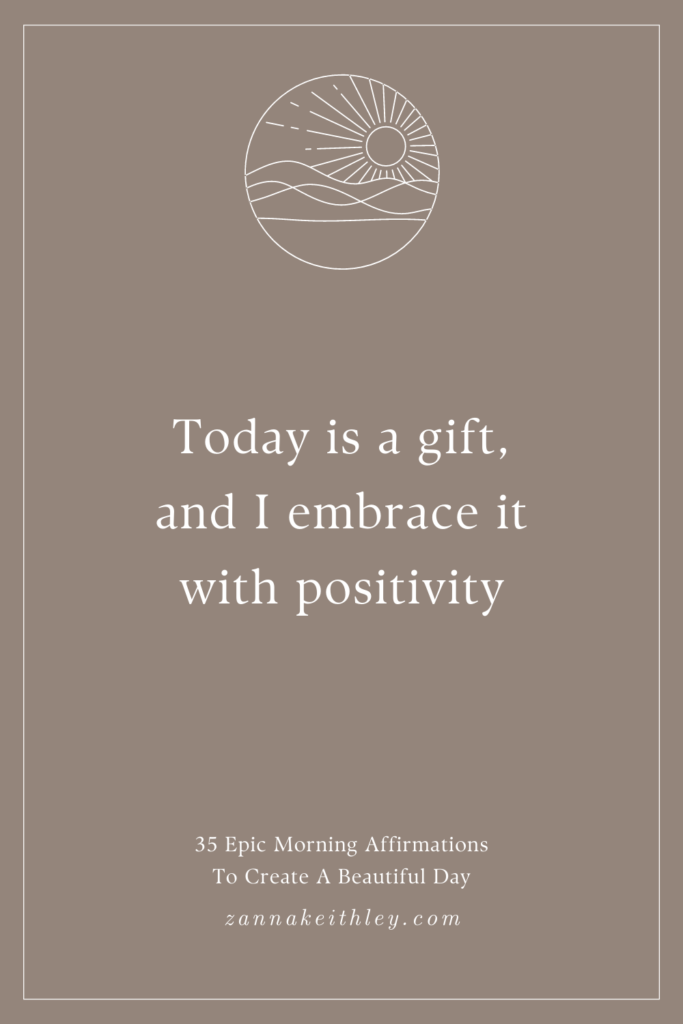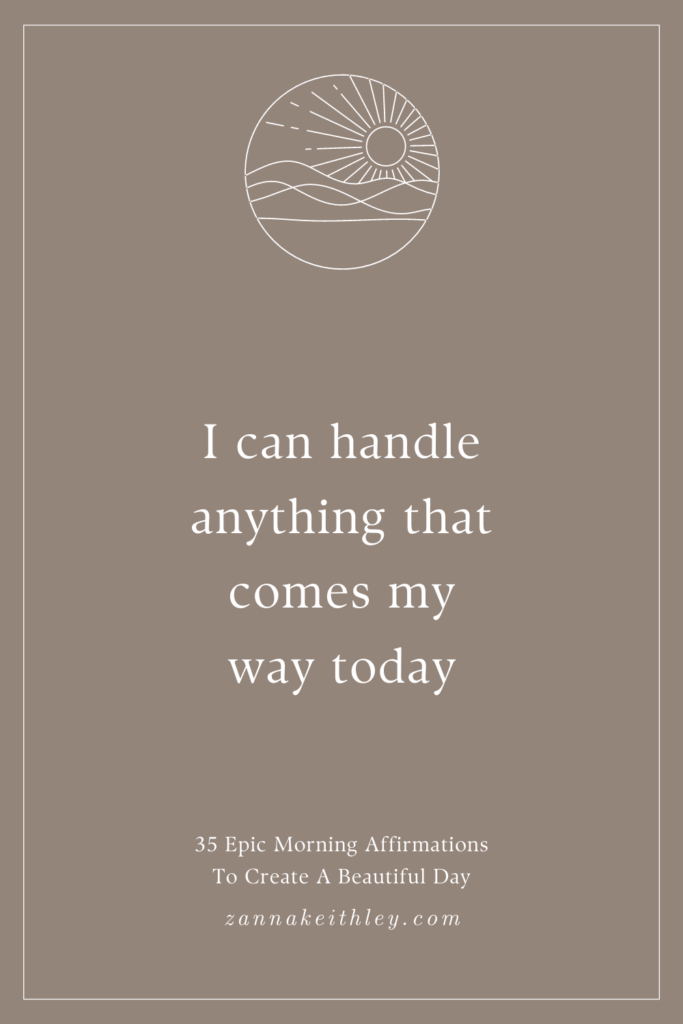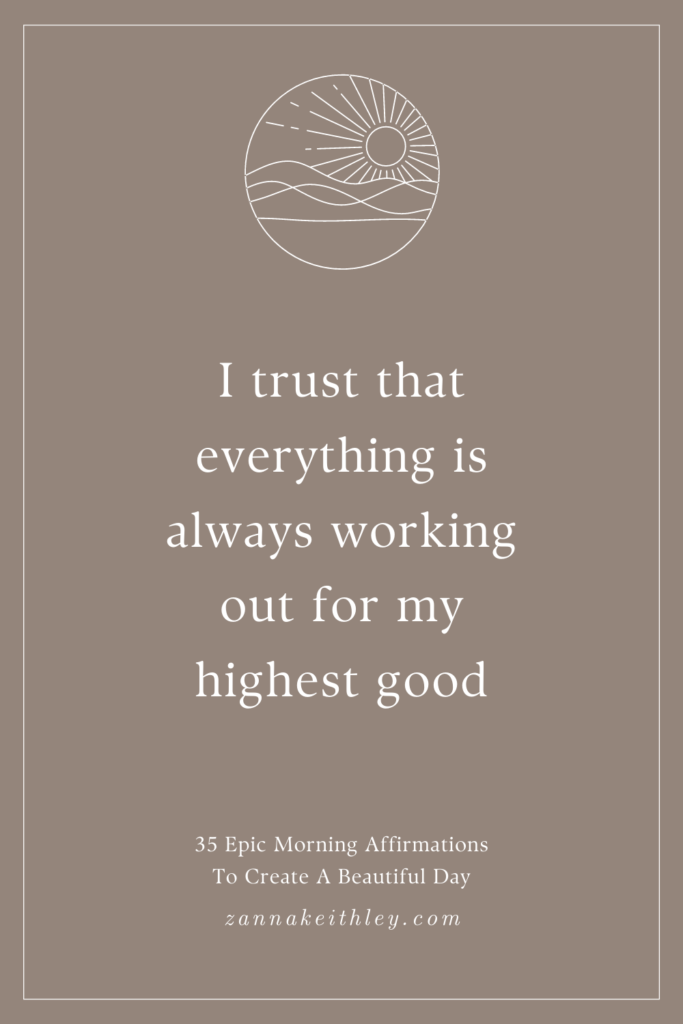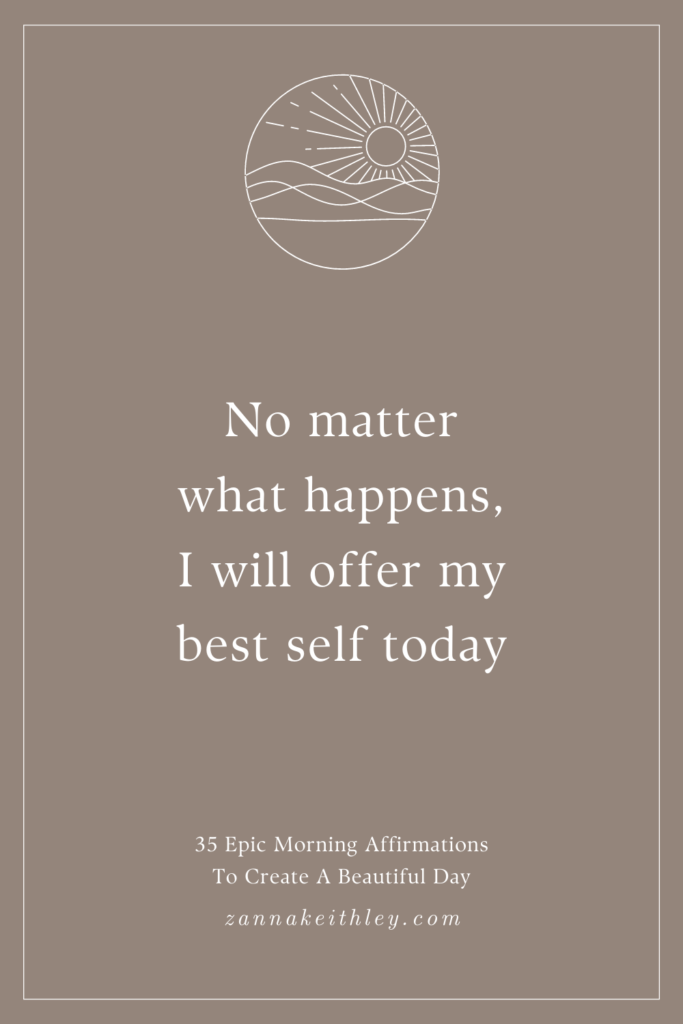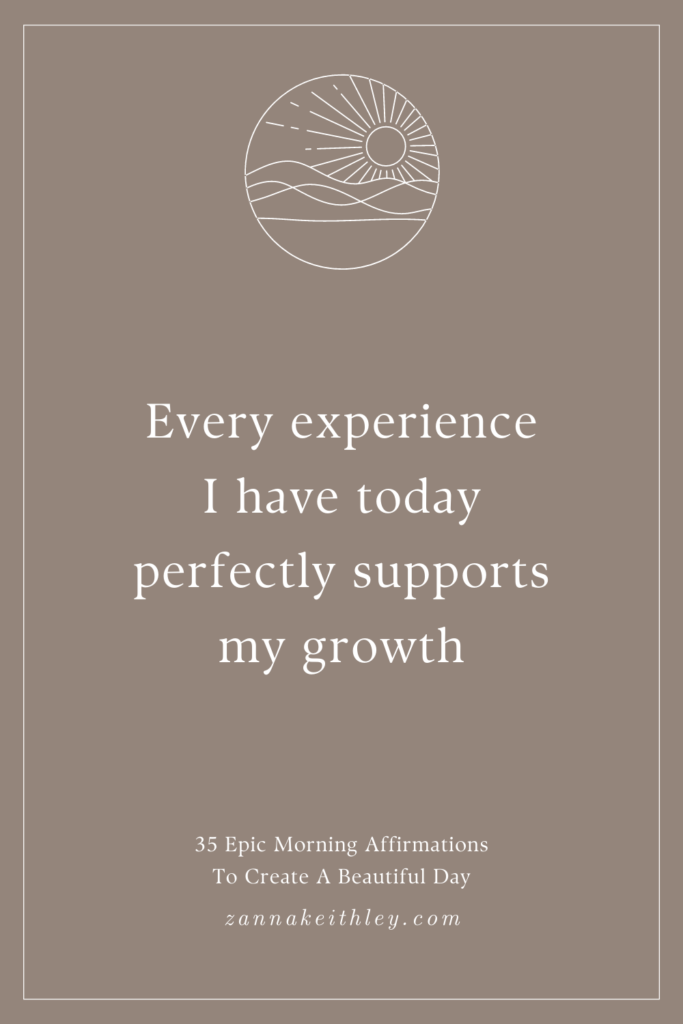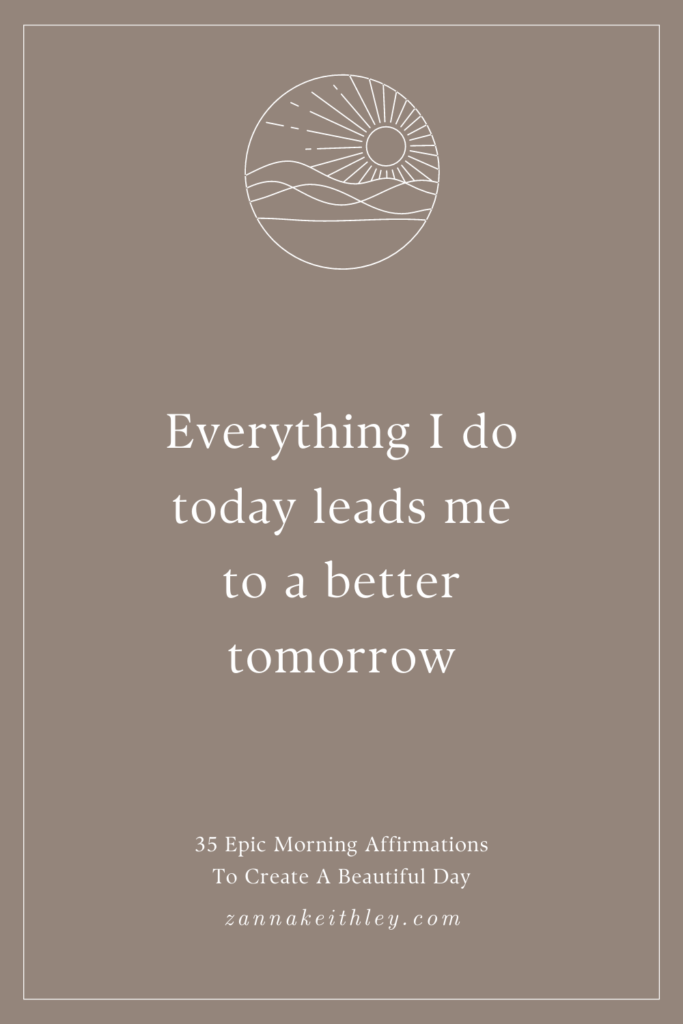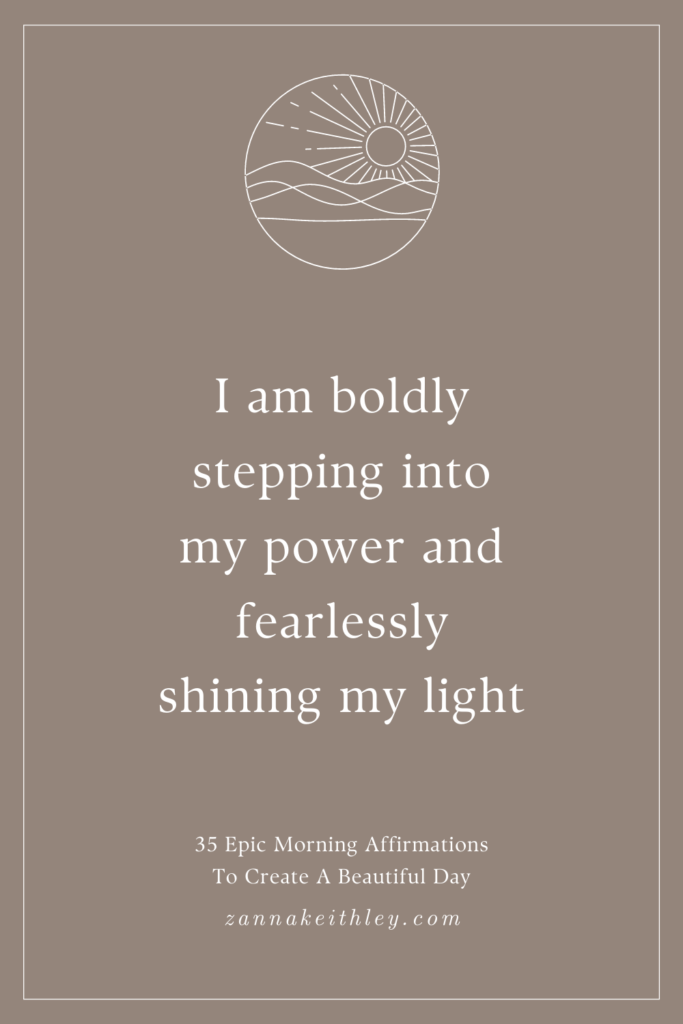 ---
What are your favorite morning affirmations to help you set the foundation for a beautiful day? Share your favorites in the comment box below!
And for more resources on spirituality, meditation, manifestation, and all things self-love, be sure to connect with me on Instagram and Pinterest, where I'm posting positive affirmations and empowering messages daily.
More Articles You May Like
---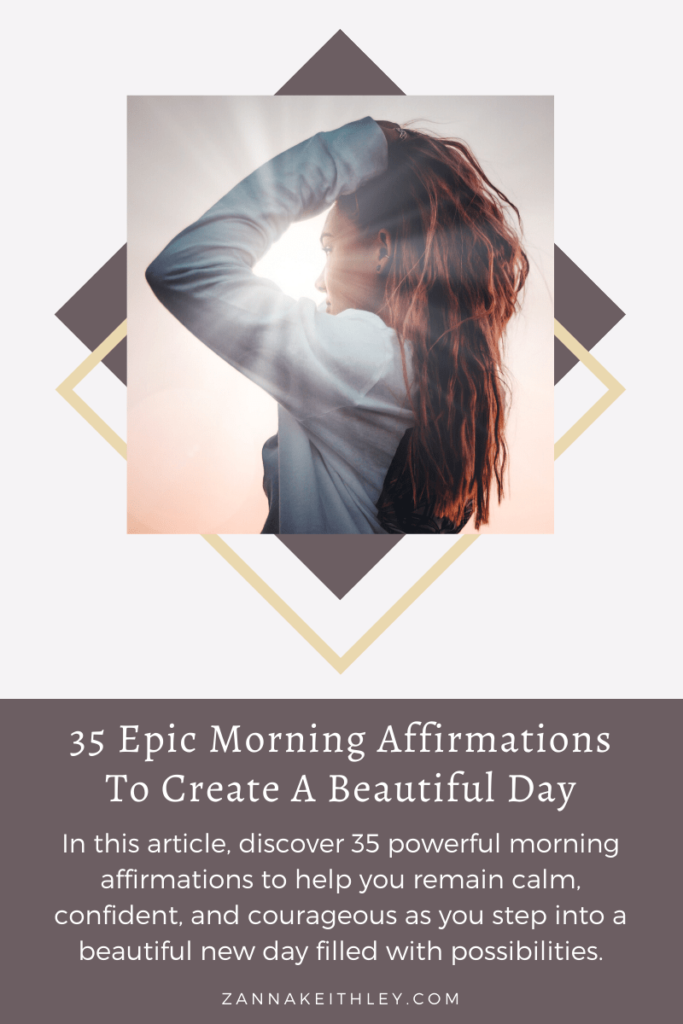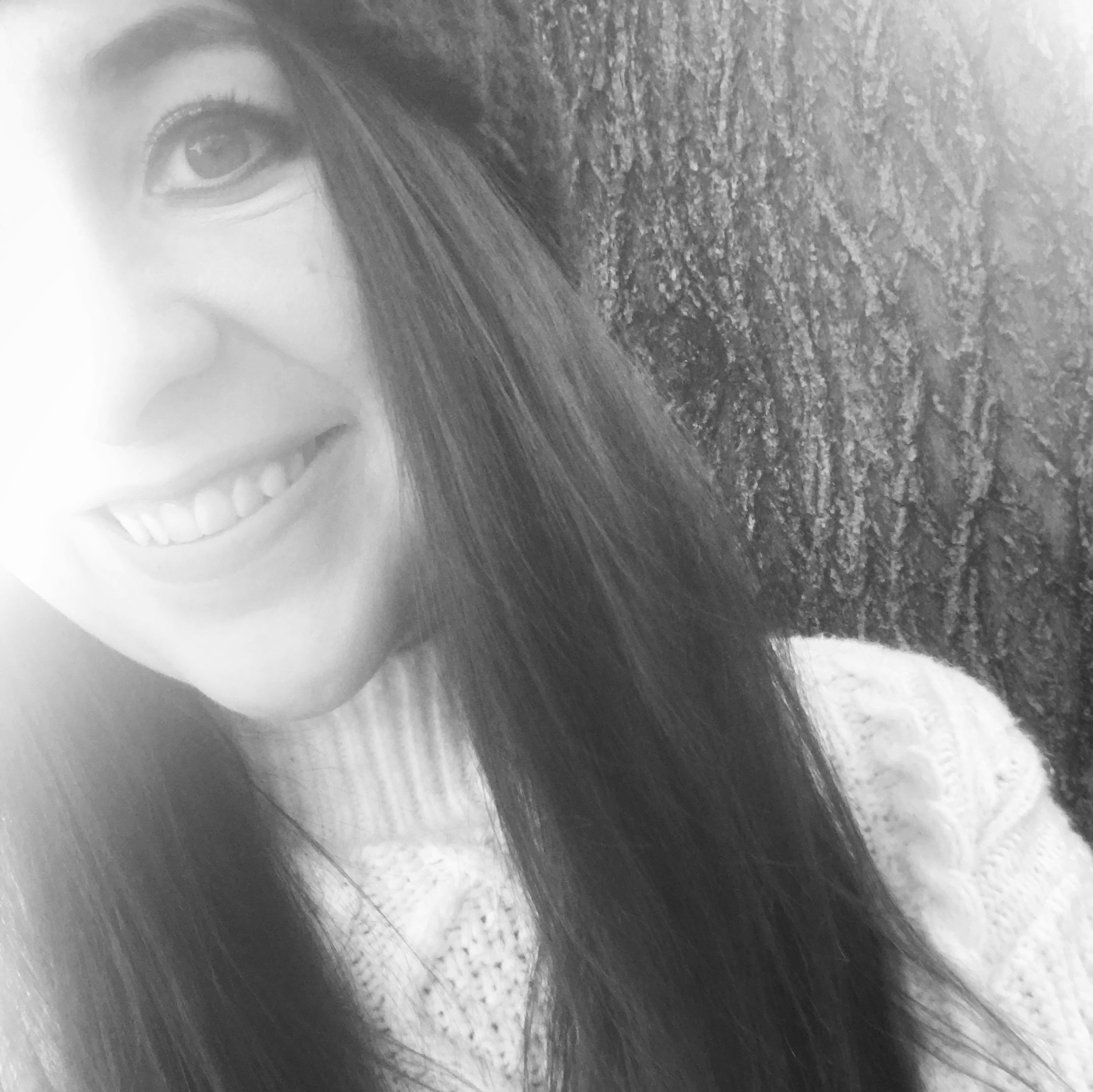 Hi, I'm Zanna! I'm a blogger/freelance writer living in Boise, Idaho. My mission is to help you break through the barriers holding you back from accessing infinite abundance and to inspire you to gather the courage and confidence to follow your dreams.