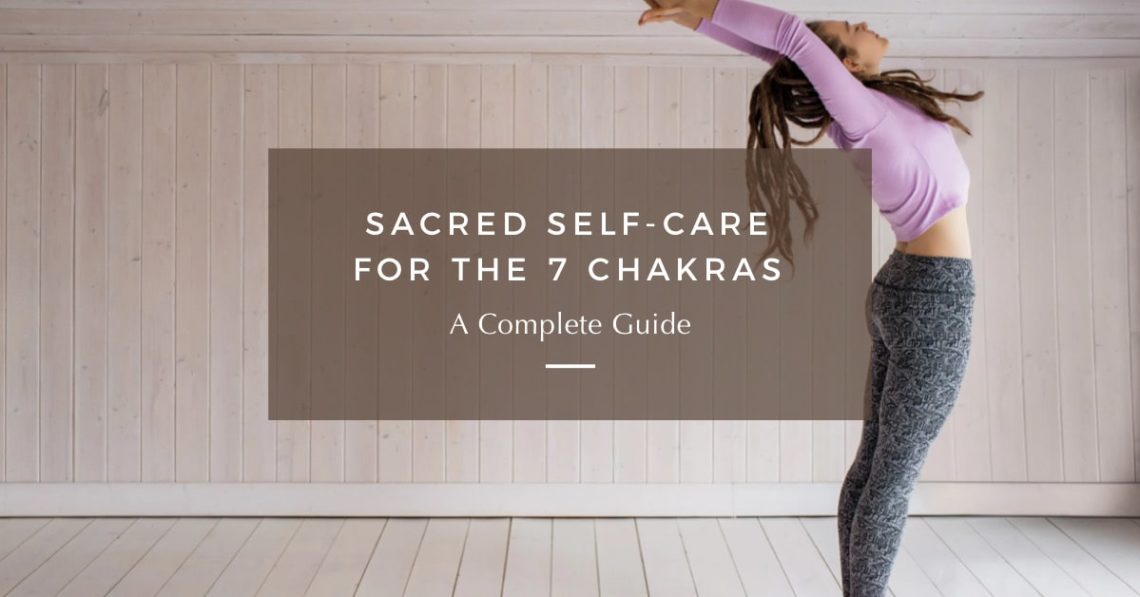 Sacred Self-Care For The 7 Chakras (A Complete Guide)
In this article, learn the importance of self-care for healing your body's energy centers, and discover meaningful self-care practices for each of your body's seven main chakras.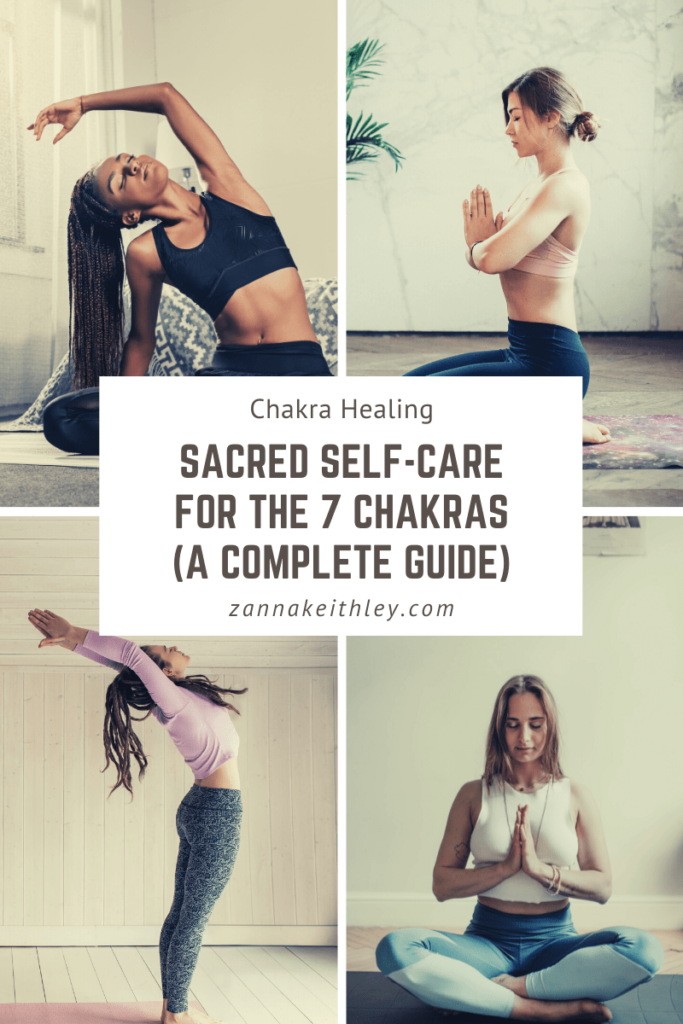 What Are Chakras?
Chakra is a Sanskrit word meaning "wheel" or "disk." A commonly accepted definition for the word chakra is a wheel of energy in your body.
You can also think of it like a vortex of energy within you. This vortex isn't an actual physical thing, though. Rather, it's energy that you experience through feelings, sensations, and your deep inner knowing.
So what do these vortexes, or energy centers, do?
Within you, you hold universal life force, or prana. Ideally, your life force is always flowing effortlessly through your body. You can think of it kind of like you have your own transportation infrastructure inside you. Your life force is the vehicle moving through you.
This vehicle travels along roads called nadis. (You have thousands of these roads, or energy channels, inside of you.)
And these nadis meet at intersections, which are your chakras.
So ideally, everything in your infrastructure is working perfectly. Roads are open. Intersections are unblocked. Energy flows seamlessly.
But just like an actual road or highway, everything doesn't always work as perfectly as we'd like. Sometimes, intersections get blocked. Roads get backed up. Cars get stuck.
This happens when your energy gets stuck somewhere inside you. For instance, let's start with your root chakra, also known as your first chakra, located at the base of your spine.
The root chakra is your body's energy center for stability, safety, strength, security, groundedness, and inner peace. Your root chakra acts as your foundation. This is where you build your strength, power, and steadiness so that the flow of energy can easily move freely throughout your entire body.
Now, let's say your fundamental needs like food, shelter, warmth, and safety aren't being met. Or maybe you feel financially insecure or uncertain about potential job layoffs. When these things happen, your energy gets stuck at this energy center, unable to move freely through this intersection.
This results in energetic imbalances, which can manifest as feelings of insecurity, anxiety, depression, disconnection, fear, worry, and restlessness.
This is just the beginning of understanding your chakra system. If you'd like to learn more, I definitely encourage you to check out my chakra articles, which include affirmations, journal prompts, and healing practices for your seven main energy centers.
And if you're interested in exploring more about chakras and want to begin your own powerful journey of chakra healing, you can check out my Chakra Healing Bundle, which contains a Chakra Healing eBook, Chakra Healing Workbook, and 8-Week Chakra Healing Guide. These healing resources are designed to help you begin a profound journey into aligning with your highest self, healing your soul, and cultivating unconditional self-love.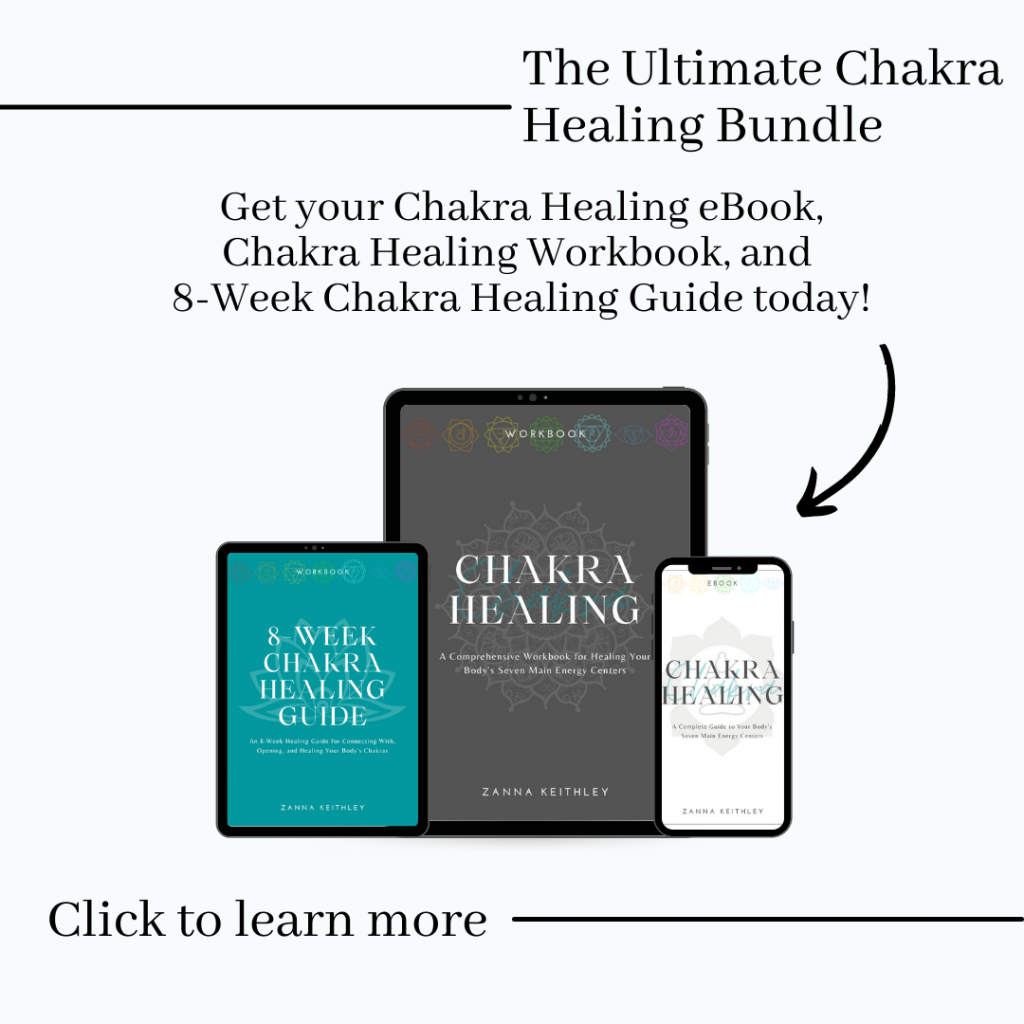 Self-Care For The Chakras
So why is self-care important for activating, opening, and healing your chakras?
Each energy center is connected to specific emotional, physical, mental, and spiritual attributes. For instance, as we mentioned above, the root chakra is associated with security, stability, and strength. Your sacral chakra, which is your second chakra, is associated with creativity, passion, joy, and prosperity. (You have more than seven chakras, but we tend to focus on the seven below as being your seven "main" energy centers.)
In order to ensure your energy is flowing freely within you, it's important to regularly check in with yourself. Has your creativity been stifled lately? Have you been engaging in too much work and not enough play? Is your sense of security shaken? Do you feel like you can speak your authentic truth? Do you feel connected to yourself, others, and the universe as a whole?
By connecting with yourself and pinpointing any potential blockages within, you can make space to spend a little extra time with this part of your inner being. Self-care is a profound way to do this.
Below, you'll find self-care practices for each of your body's energy centers. I've also included the balanced and imbalanced attributes for each of your main chakras. If you meet the balanced attributes, your energy is likely in a good place. But if you meet more of the imbalanced attributes, you may want to spend some extra time engaging in self-care practices associated with that energy center.
Root Chakra Self-Care
Sanskrit Name: Muladhara (Mula: "root"; Adhara: "support" or "base")
Location: Base of spine
Color: Red
Balanced Attributes: Secure, Grounded, Strong, Centered, Stable, Steady, Safe, Peaceful, Supported, All Basic Needs Are Met
Imbalanced Attributes: Insecure, Anxious, Depressed, Scattered, Disconnected, Restless, Fearful, Cynical, Neglected, Worried
Fundamental Need: Survival
Connect to the Earth
The root chakra is associated with the earth, and one of the most powerful self-care activities you can perform is to immerse yourself in nature and let your bare feet touch the ground. You might also find a quiet spot to sit outside where you can journal, meditate, or just simply be. Or if you're a gardener, you might choose to go outside and work in your garden, allowing your bare hands to dig into the earth.
Nature is one of the greatest healers in the universe. When you take the time to connect with the earth, you connect with your roots, your foundation, and the truest, most authentic you.
Focus on Your Basic Needs
When we think of self-care, we often think of pampering activities such as spa days and pedicures. But self-care is intrinsically something more. Whenever you brush your teeth, take a shower, or schedule a medical appointment, you're practicing self-care. And taking care of your basic needs is the foundation of self-care. These needs include food, water, warmth, rest, security, and safety.
Have you been getting enough calories? Have you gotten enough sleep? Write a list of all the things that you need in order to meet your basic, foundational needs, and regularly make sure you're meeting your needs.
Other Practices
Meditate
Repeat root chakra affirmations
Practice breathing exercises, such as alternate nostril breathing
Express gratitude for everything in your life that contributes to an open root chakra, such as your home, blankets, food, access to clean water, and the locks on your door. (For more ideas, here's a list of 500 things to be grateful for today.)
Practice yoga. Include the following poses (asanas): Mountain Pose, Downward Dog, Tree Pose, Lunge Pose, Warrior II
Sacral Chakra Self-Care
Sanskrit Name: Svadhishthana (Sva = "self"; shthana = "place")
Location: Lower abdomen (below your navel)
Color: Orange
Balanced Attributes: Creative, Joyful, Playful, Prosperous, Stable, Sexual, Sensual, Passionate, Open, Energetic, Honest, Forgiving
Imbalanced Attributes: Lack of Creativity, Unstable, Insecure, Anxious, Scattered, Lazy, Fearful, Disconnected, Depressed, Unmotivated, Negative, Lack of Sensuality
Fundamental Need: Emotional flow, desire, sexuality
Get Creative
How often do you make space in your life for creativity that has absolutely no end goal? It's not meant to be productive. It's not meant to be good. And it's definitely not meant to be perfect. It's just pure, unrestricted, joyful creativity.
Embracing your creative flow is one of the most beneficial practices you can do when working with your sacral chakra. Do something you feel good about that isn't related to your job and that you don't feel the need to be perfect when doing. Let it be both messy and beautiful.
Spend Time In Water
The sacral chakra's associated element is water, and there are several powerful ways you can use water to connect with this energy center. My personal favorite practice is to take a luxurious bubble bath. When your sacral chakra is open and balanced, you have a positive relationship with your body and embrace your own divine sensuality. A warm bubble bath is the perfect way to honor your body.
Of course, you can also find water all over nature, which is one of our greatest teachers and healers. Oceans, lakes, rivers, and streams all offer opportunities to connect with your sacral chakra. If you're not too keen on getting in the water, that's okay! Even sitting near the water while meditating, answering sacral chakra journal prompts, or simply sitting in silence can offer meaningful healing.
Other Practices
Dance
Smile and genuinely compliment yourself every time you look in the mirror
Meditate
Repeat sacral chakra affirmations
Write a letter to your inner child encouraging yourself to play and use your divine imagination.
Practice yoga. Include the following poses (asanas): Pigeon, Butterfly, Frog, Cobra, Goddess Squat
Solar Plexus Chakra Self-Care
Sanskrit Name: Manipura ("City of Jewels"; sometimes translated as "Lustrous Gem")
Location: A couple inches above the navel/Below the chest
Color: Yellow
Balanced Attributes: Confident, Positive, Joyful, Empowered, Driven, Motivated, Collaborative, High Self-Esteem
Imbalanced Attributes: Lack of Confidence, Negative, Fearful, Low Energy, Indifferent, Unmotivated, Competitive, Low Self-Esteem
Fundamental Need: Self-worth
Fire and Sun
The solar plexus chakra's element is fire, so this is the perfect time to have a (safe) bonfire with friends or enjoy some family time by the fireplace. You could also combine some time by the fire with other self-care practices, like meditating. If it's summer and you're not keen on starting the fireplace, another powerful practice to balance your solar plexus is to go for a walk or have a picnic in the sun.
Write A Self-Love List
Write out a list of positive qualities you love about yourself, and describe why you love each of those things. For instance, "I love my smile because it lights up a room. When I smile, I notice that other people smile, too." Focus on both your internal and external qualities. There's no room for negativity here. Compliment yourself. Focus on the positive. Remember that you are worthy and deserving of unconditional joy and love.
Other Practices
Meditate
Repeat solar plexus affirmations
Practice color therapy by immersing yourself in all things yellow. Eat yellow foods such as bananas, pineapple, yellow peppers, and squash. Light yellow, lemon-scented candles. Wear yellow. Paint with the color yellow. Color therapy is helpful for working with any of your chakras, but I especially love it for working with the solar plexus chakra because yellow is such a bright, happy color.
Practice yoga. Include the following poses (asanas): Warrior I, Full Boat Pose, Bow Pose, Reverse Triangle Pose, Warrior III, Plank
Heart Chakra Self-Care
Sanskrit Name: Anahata ("Unstruck")
Location: Heart/Center of chest
Color: Green
Balanced Attributes: Loving, Loveable, Peaceful, Compassionate, Empathetic, Trustful, Open-Hearted, Serene, Understanding, Kind
Imbalanced Attributes: Unloved, Unlovable, Lonely, Depressed, Indifferent, Judgmental, Distrustful, Self-Isolates, Spiteful, Selfish
Fundamental Need: Love
Walk in Nature
The color of the heart chakra is green, and its element is air. Combine these attributes by taking a long, cleansing walk in nature, breathing in the fresh air. If you live near a forest or a beautiful, green meadow, this is ideal, but just taking a walk and getting some fresh air can do wonders for healing your heart chakra. You might also go to the beach on a breezy day and let the cool wind dance across your skin.
"What Feels Like Love To Me?"
If you're feeling disconnected from yourself, ask yourself, "What feels like love to me?" This can vary depending on the day.
For instance, sometimes love feels like eating your grandma's homemade chocolate chips cookies, while other days, love feels like a big salad filled to the brim with fresh veggies. Sometimes, love feels going on a hike, and other times, love feels like staying in and cozying up on the couch with a good book.
Ask yourself what feels like love to you and let your heart guide you to the answer.
Other Practices
Meditate
Repeat heart chakra affirmations
Drive with the windows down and let the air blow against your skin
Practice any form of self-care that feels especially loving and nurturing to you
Practice yoga. Include the following poses (asanas): Camel Pose, Wheel Pose, Handstand, Fish Pose, Extended Puppy Pose, Bridge Pose, Cow Face Pose
Throat Chakra Self-Care
Sanskrit Name: Vishuddha ("Especially pure" or "Purest")
Location: Throat/Center of Neck
Color: Light Blue
Balanced Attributes: Communicative, Calm, Honest, Peaceful, Decisive, Expressive, Patient, Authentic, Centered, Good Listener
Imbalanced Attributes: Excessively Shy, Withdrawn, Dishonest, Loud, Indecisive, Inexpressive, Impatient, Disingenous, Moody, Insincere
Fundamental Need: Expression
Find A Big, Open Space Outdoors
Yep, nature again. If it's a nice day, find a quiet spot outside where you have plenty of space. Lay on the ground and watch the sky. You could also meditate outside, sketch the scenery, or write a letter. If you hear any nature sounds, like birds chirping or a babbling creek, allow yourself to close your eyes and just listen. (Listening is as important for your throat chakra as speaking.)
Write a Letter
Write an open letter to somebody in your life: a current or past partner, friend, relative, boss, coworker, or even an acquaintance. What have you always wanted to say to this person but never found the courage or the right words?
Write your truth in this letter. Allow yourself to release any negative emotions that your body may have been carrying from holding in your truth. (You don't have to actually send this letter. Simply writing the words may be enough to release this stagnant energy.)
Other Practices
Meditate
Repeat throat chakra affirmations
Sing
Schedule a date with your best friend and practice speaking your authentic truth while being an active, engaged listener
Practice yoga. Include the following poses (asanas): Cobra Pose, Fish Pose, Camel Pose, Bridge Pose, Rabbit Pose, Shoulder Stand, Seated Fold
Third Eye Chakra Self-Care
Sanskrit Name: Ajna ("Beyond wisdom." Can also be translated as "Perceive" or "Command.")
Location: Center of Forehead/Between Eyebrows
Color: Indigo (Also associated with purple.)
Balanced Attributes: Intuitive, Imaginative, Insightful, Perceptive, Open-Minded, Sense of Clarity, Mentally Strong, Trusting
Imbalanced Attributes: Lack of Intuition, Confused, Unimaginative, Fearful, Unable to Focus, Close-Minded, Scattered, Distrusting
Fundamental Need: Insight and intuition
Immerse Yourself in Light
The third eye chakra's element is light, so embrace opportunities to sit or walk in the sunshine. If you have a sun room or any open rooms with big windows in your home, take advantage of this space by sitting in silence, reading, or doing some crossword puzzles/logic games. You might also try sitting or meditating under the moonlight if it's especially bright out.
Tap Into Your Intuition
Your intuition is that deep inner knowing that whispers inside of you. We all have one, but like a muscle, it becomes stronger when we actively work with it.
The first step to working with your intuition is to quiet your mind and simply listen. You can't hear what that inner voice is trying to tell you if you're constantly immersed in noise. The quickest and most profound way to start connecting with your intuition is to let silence be a normal part of your life. If you can, see if you can step away from the outer noise and immerse yourself in silence.
Here are some more practices that will help you tap into your intuition.
Other Practices
Meditate
Daydream
Do some logic puzzles and games that actively engage your mind
Practice yoga. Include the following poses (asanas): Downward Facing Dog, Child's Pose, Extended Puppy Pose, Seated Forward Bend, Head to Knee Pose, Pyramid Pose
Crown Chakra Self-Care
Sanskrit Name: Sahasrara ("Thousand-petaled")
Location: Top of Head
Color: Violet (White is often associated with this chakra as well.)
Balanced Attributes: Spiritual, Enlightened, Trusting, Peaceful, Creative, Focused, Blissful, Present, Connected to Higher Power
Imbalanced Attributes: Cynical, Close-Minded, Lack of Faith, Frustrated with Life, Forgetful, Unfocused, Lonely, Scattered, Disconnected
Fundamental Need: Connection to the divine
Communicate with the Universe
You can call this prayer or simply speaking to the Universe. If you're feeling low, heavy, or detached, find a safe spot where you feel comfortable being vulnerable. Then, speak. Surrender your heaviness. Let it out. If it's more comfortable for you to write your thoughts and feelings, write it in a letter. Then, allow whatever comes forth to be, exactly as it is. Trust that the Universe is supporting you in every way possible.
Detox/Fast
Your physical body needs food for nourishment, but your spiritual self doesn't really need food in the same way. Unlike your other energy centers, which have associated foods that allow for healing, the crown chakra is best healed by detoxing or fasting.* This helps you to clear your mind while flushing out toxins that may be harming your body. When detoxing, focus on fresh fruits, veggies, and lots of water.
*If you choose to detox or fast, just make sure you're following the proper guidance of a medical professional.
Other Practices
Meditate
Repeat crown chakra affirmations
Go inward. Try to find an open field or special spot that gives you lots of space to think, turn inward, and simply be. If you feel safe and comfortable enough to meditate outdoors, this would be the perfect time to meditate. If the weather allows, journaling outdoors is also another powerful practice for healing.
Practice yoga. Include the following poses (asanas): Lotus Pose, Corpse Pose, Tree Pose, Headstand, Fish Pose, Standing Prayer Backbend
---
What are your favorite chakra healing self-care practices? Share your favorites in the comment box below!
And for more resources on spirituality, meditation, manifestation, and all things self-love, connect with me on Instagram and Pinterest, where I'm posting positive affirmations and empowering messages daily.
More Articles For You
---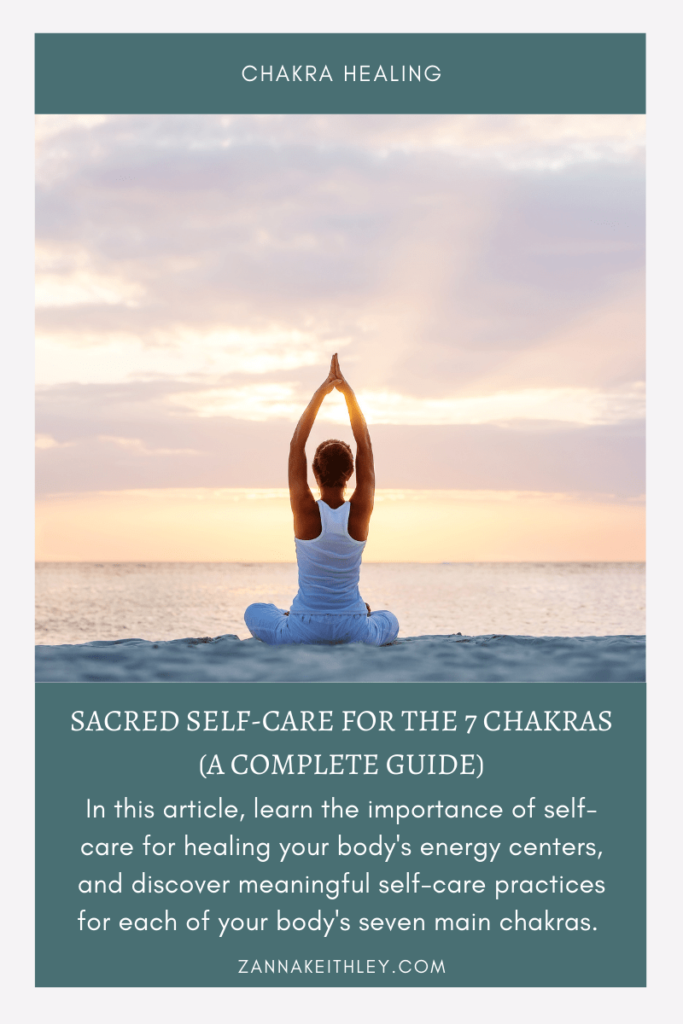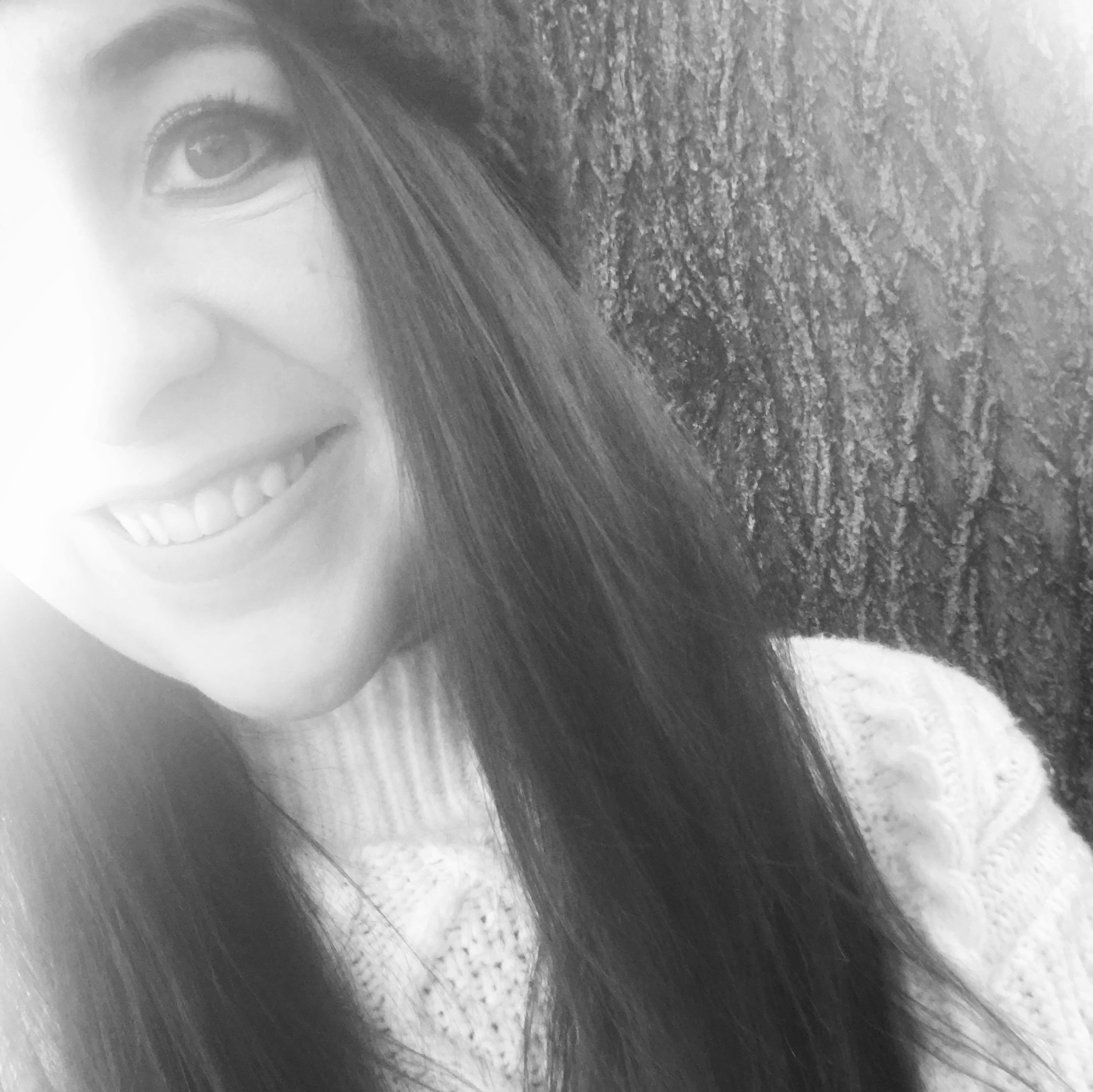 Hi, I'm Zanna! I'm a blogger/freelance writer living in Boise, Idaho. My mission is to help you break through the barriers holding you back from accessing infinite abundance and to inspire you to gather the courage and confidence to follow your dreams.