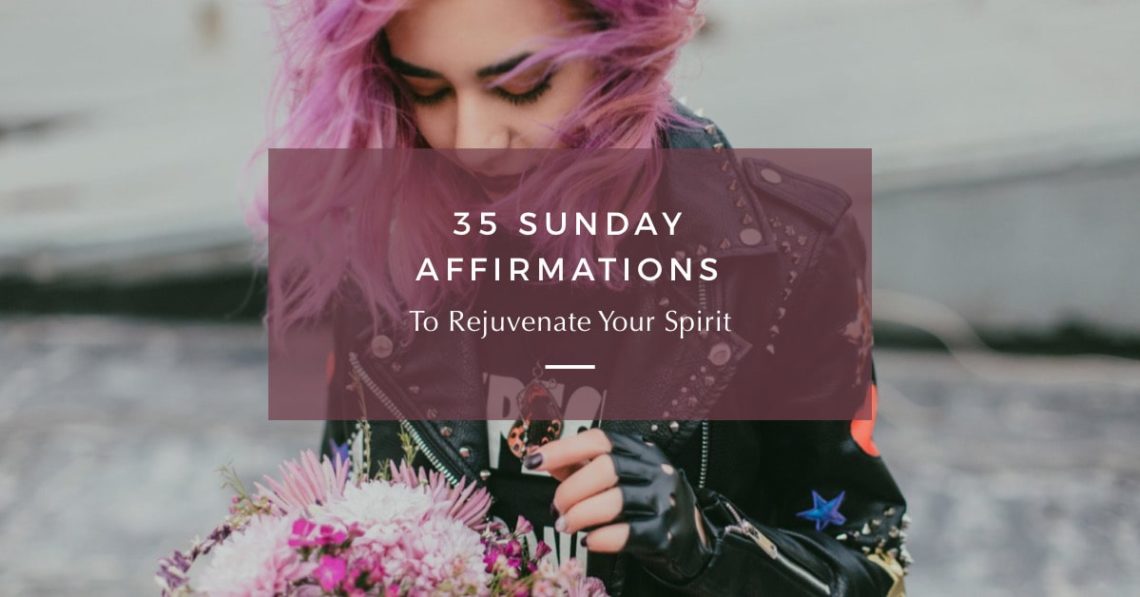 35 Sunday Affirmations To Rejuvenate Your Spirit
Below, discover 35 beautiful Sunday affirmations to replenish, recharge, and rejuvenate your spirit. (And don't forget to download your free printable affirmations below!)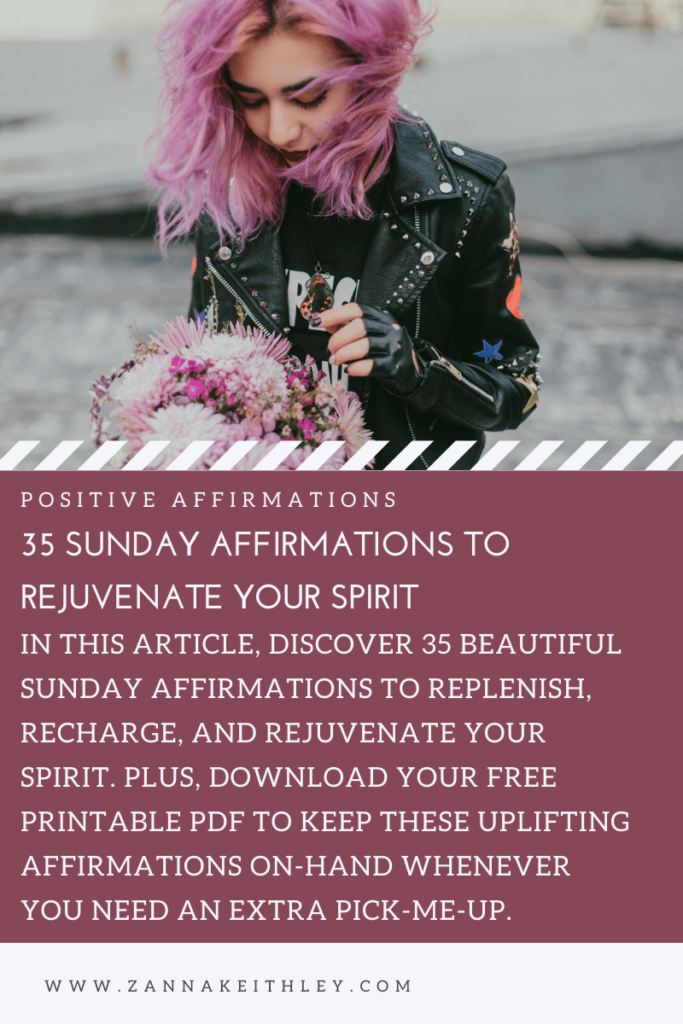 Is Sunday The Beginning Or The End?
Sundays are arguably the most peculiar day of the week.
Some calendars will start a new week on Sunday, while on others, you'll find it at the end.
For religious reasons, Sunday has long been viewed as the most important day of the week and thus used to signify the start of a new seven-day period. But with the advent of industrialization and the five-day work week, Monday began to take its place as the ceremonial inaugurator of a brand new week.
So is Sunday the beginning or the end? Is it the final puzzle piece of a seven-day week or the beginning of a fresh new 168 hours?
I tend to think Sunday exists in the undefined space of the in-between.
It's not entirely a beginning or an end. On Sunday, we haven't fully stepped into a new week, but we're not really clinging to the prior week, either. We're living in a space in-between what was and what's coming: a space where nothing is completely certain but anything is possible.
A space where we can start to shed the layers of our past selves so we can make space for something new to emerge.
A space where we can replenish, recharge, and refill our own cups.
A space where we don't necessarily have to do. Where maybe, for a little while, we can simply be.
Below, you'll find 35 Sunday affirmations to help you embrace this space of the in-between: releasing the old, stepping into the new, and replenishing your spirit along the way.
And to support your own personal journey, you can download your free printable Sunday affirmations and keep these empowering words with you no matter where you are on your path.
Sunday Affirmations
I am ready to step into this new week with an open and grateful heart.
I release what no longer serves me to make space for new beginnings.
I am able to let go of anything that doesn't serve my mind, body, or spirit.
I honor my heart. I honor my energy. I honor who I am.
I choose faith over fear and peace over perfection.
I am at peace with my past. I am in love with my present.
I hold the key to my own happiness.
I stand in the joy that I create from within.
All that I seek I can find within me.
The world needs more of me, not less.
I am peaceful, centered, and grounded.
I am always loved, guided, and supported.
Every day, I feel more connected to my spirit.
Love flows to and through me in all moments.
I take care of myself and honor my needs.
I allow myself to take time for me.
It is right to be exactly as I am.
It is right to be exactly where I am.
In this moment, I have everything I need.
I choose to be my own priority.
I have the courage and strength to do what is best for me.
My strength is greater than any struggle.
I inhale peace and exhale anything that no longer serves me.
I am allowed to say no to things that do not serve my highest good.
I am allowed to say no to anything that doesn't support my ultimate well-being.
I am allowed to say no, and I don't have to give a reason.
When I say no to anything that doesn't support my well-being, I'm saying yes to myself.
I give myself permission to do what is right for me.
I am not my thoughts.
I am not my fears.
I am so much stronger than I realize.
Love, courage, and faith are my superpowers, and they will carry me as far as I want to go.
I trust that everything I need comes to me at exactly the right place and time.
Even if I'm not yet where I want to be, I'm able to step back and see how far I've come.
Everything is unfolding for me in perfect timing. I release worry and choose to trust.
---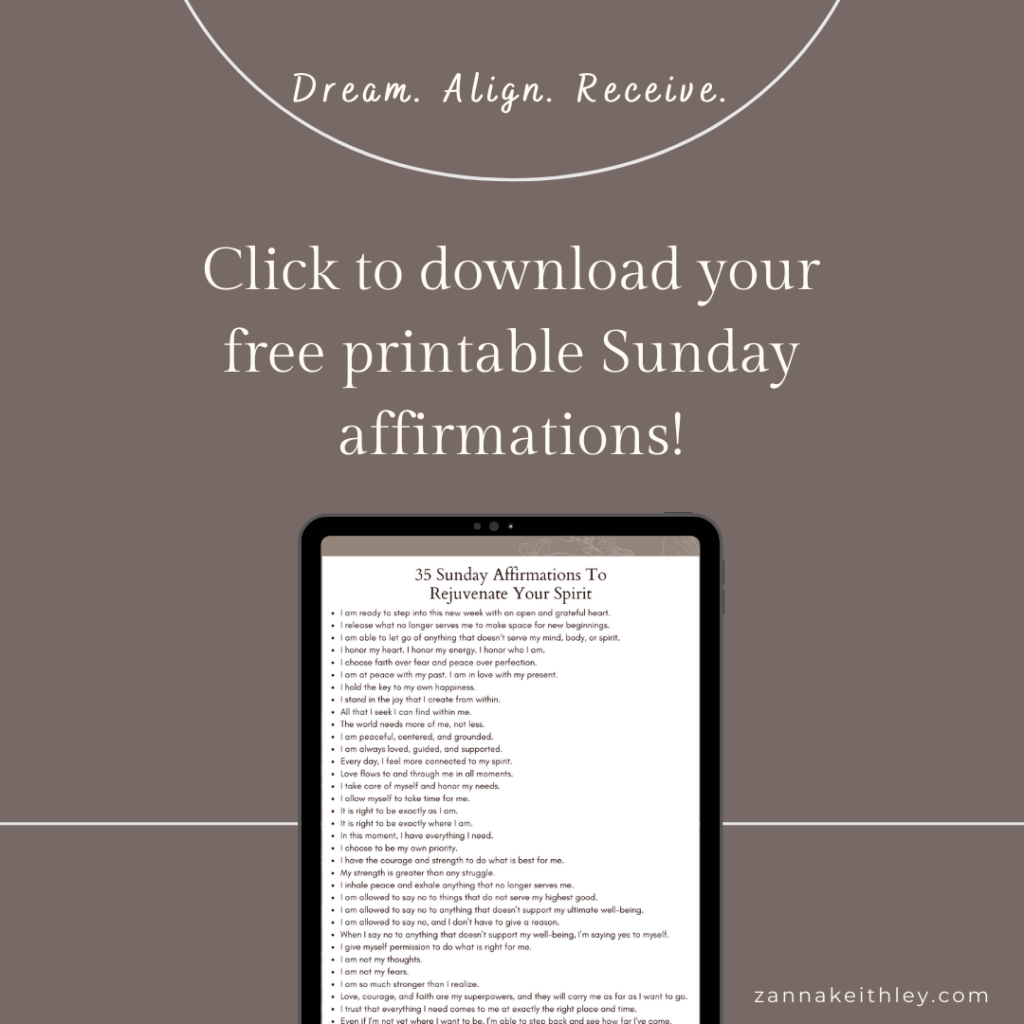 ---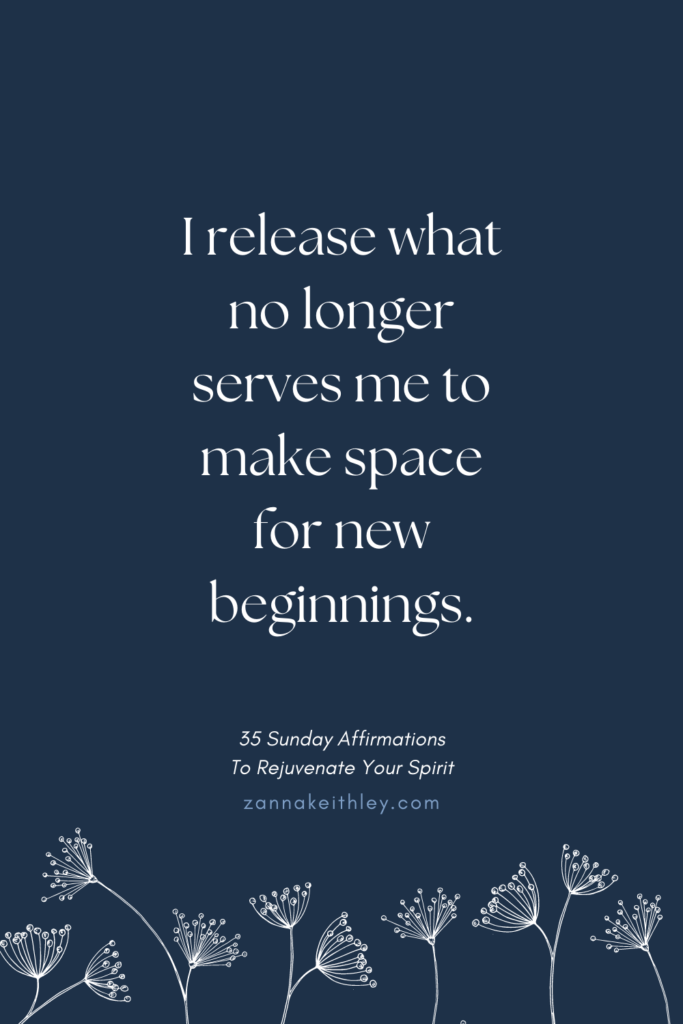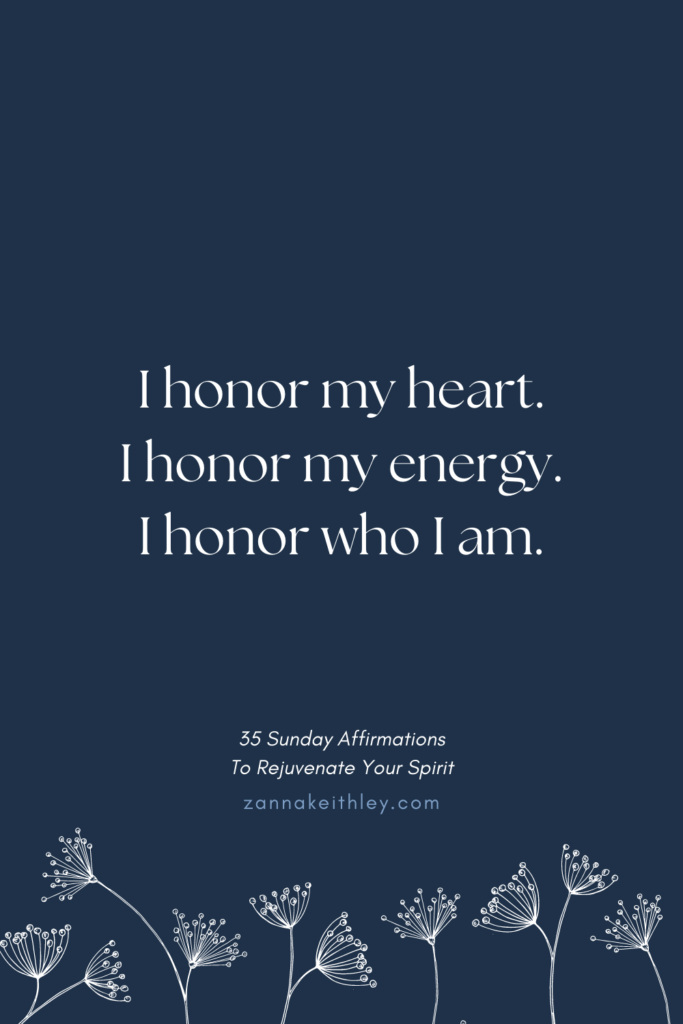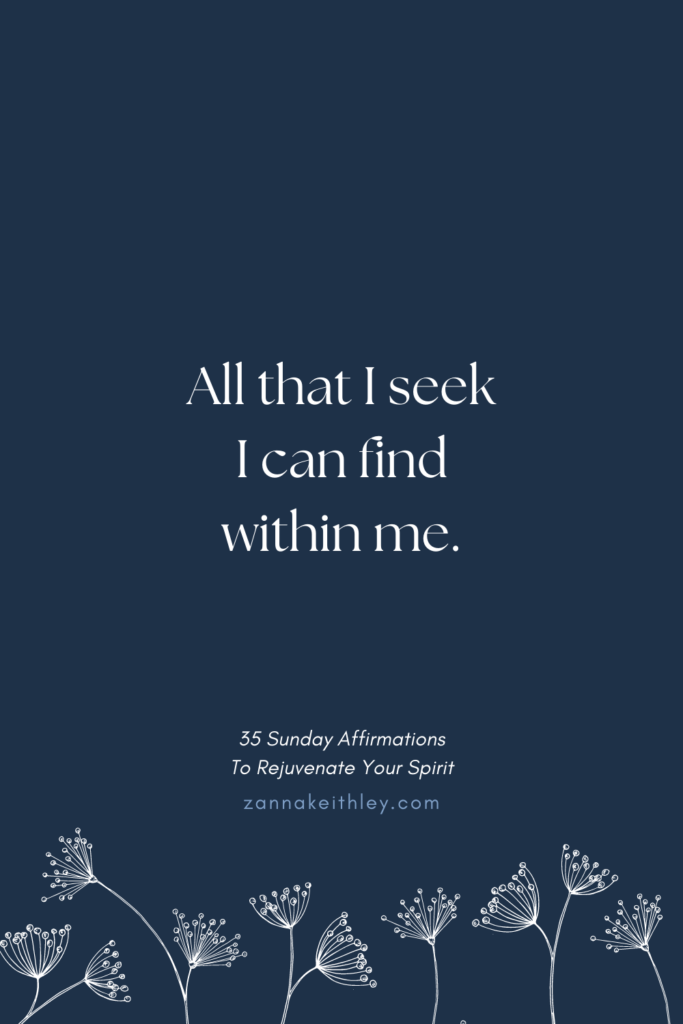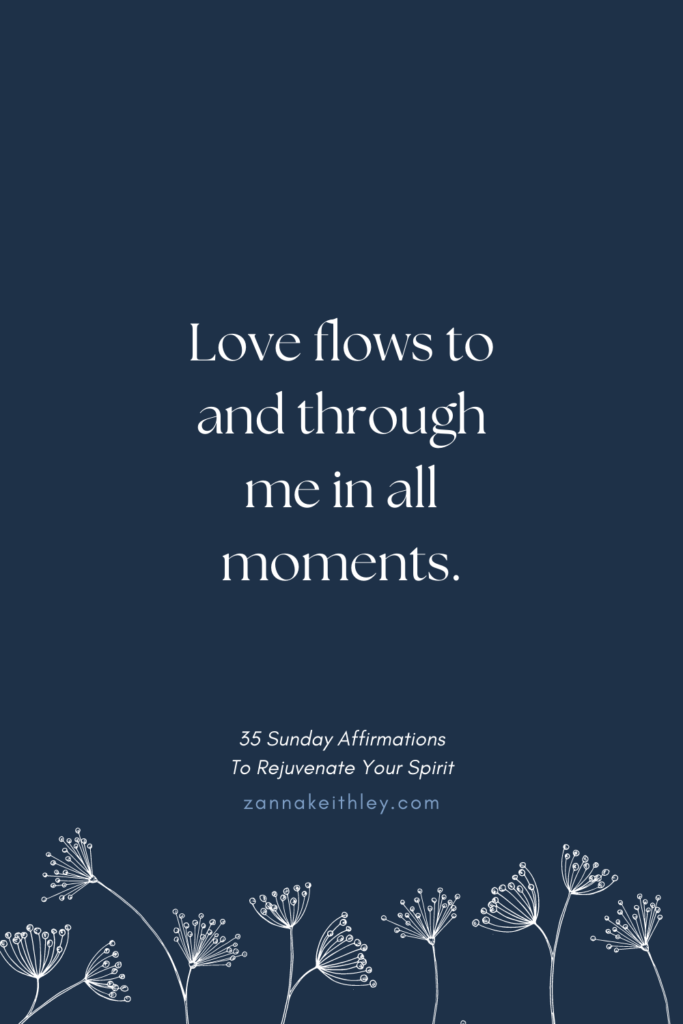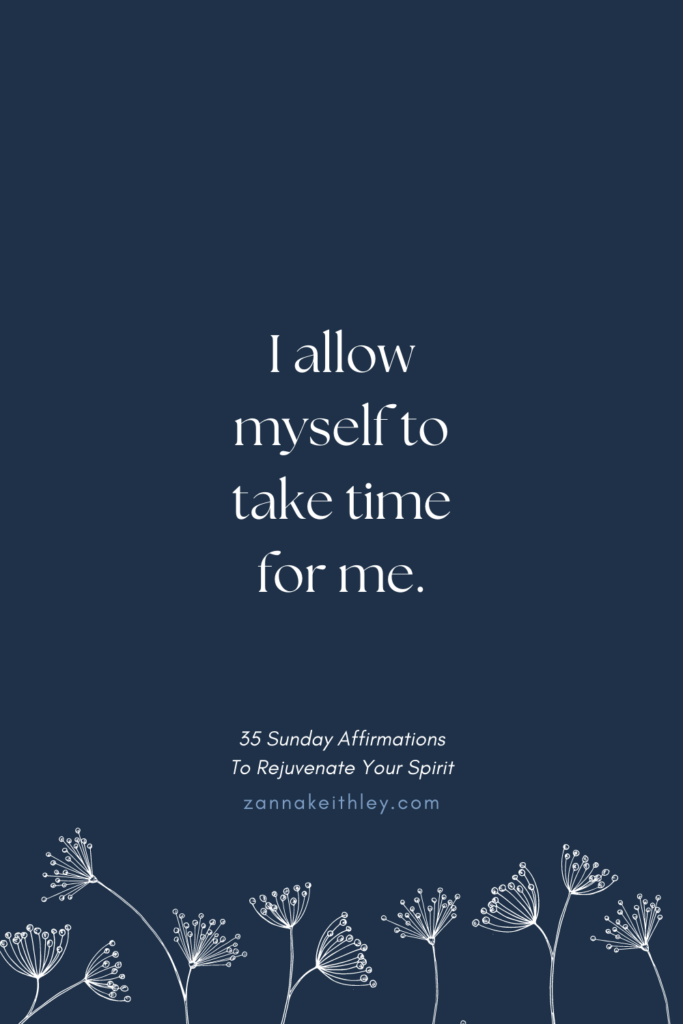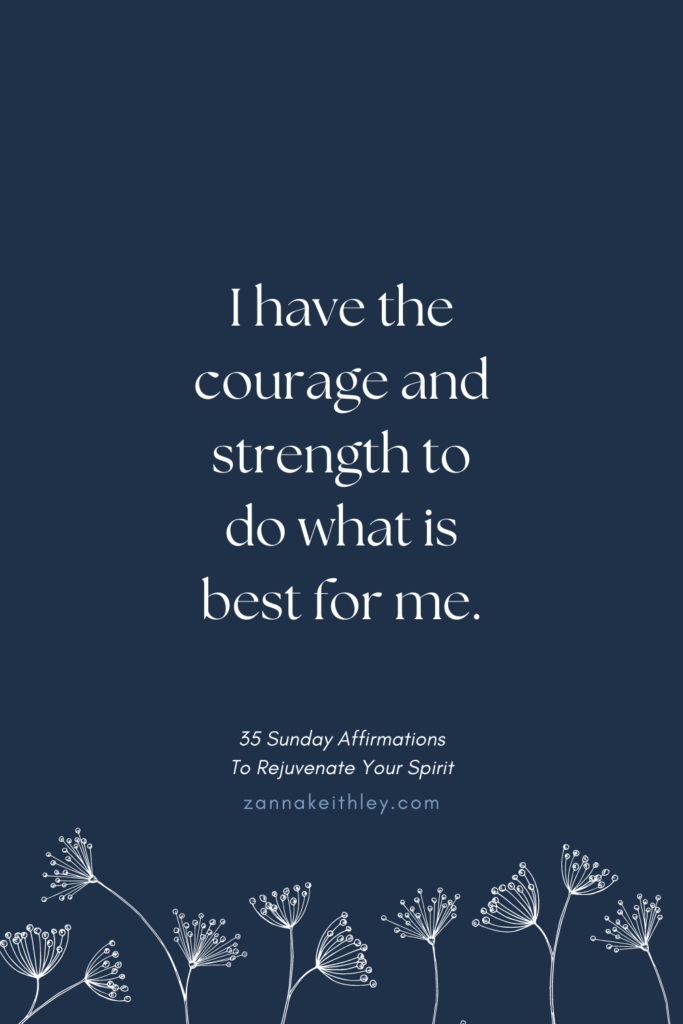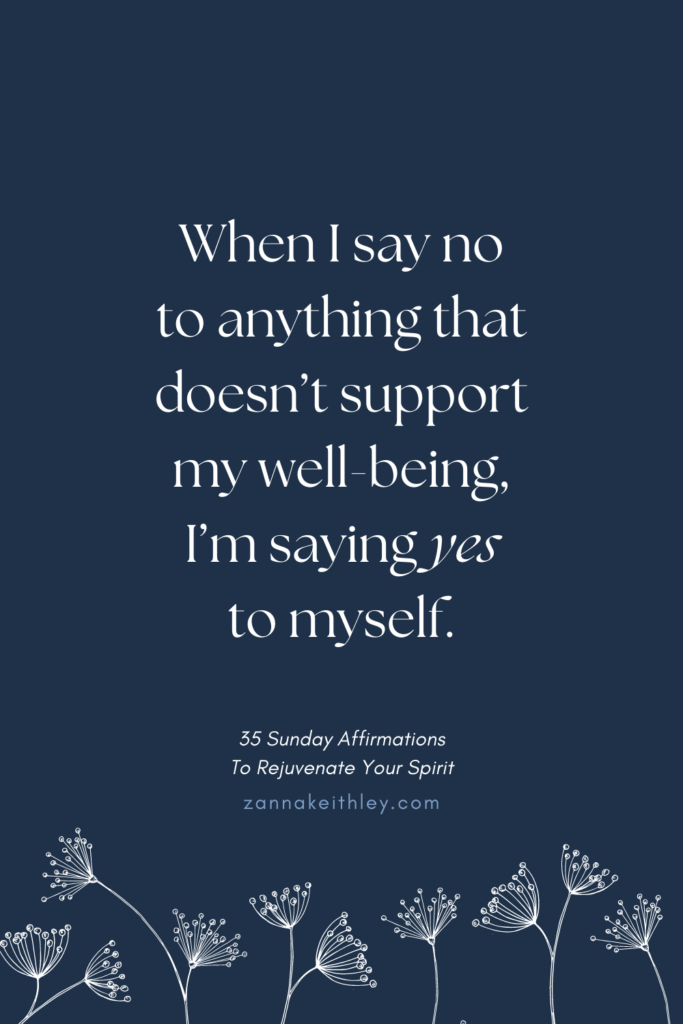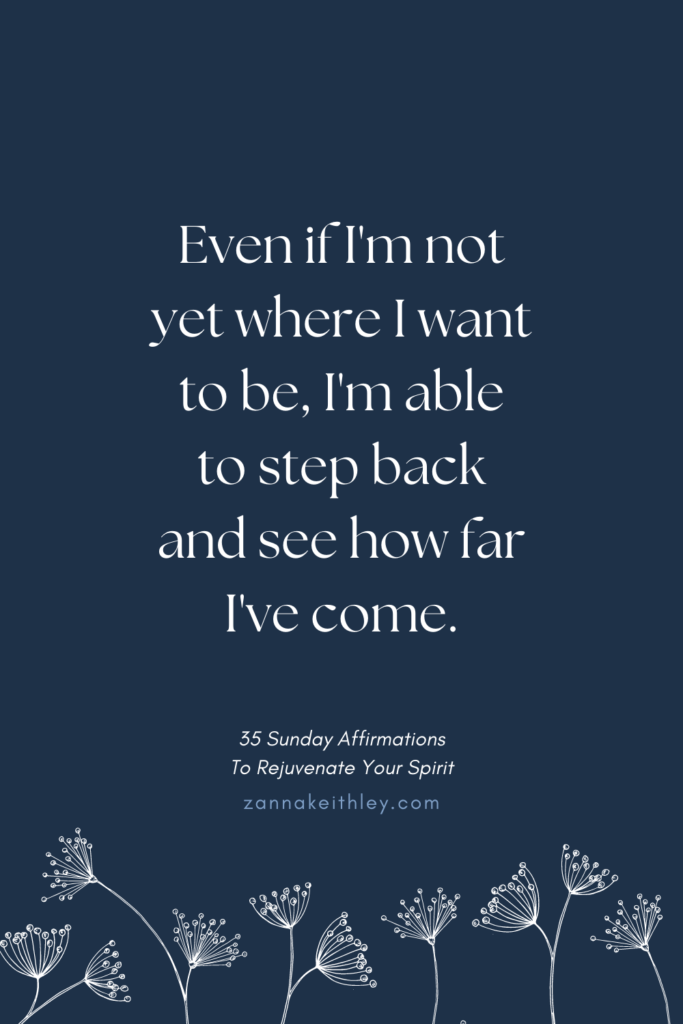 ---
What are your favorite Sunday self-care practices? Share your favorite tips, resources, and affirmations in the comment box below!
And for more resources on spirituality, meditation, manifestation, and all things self-love, be sure to connect with me on Instagram and Pinterest, where I'm posting positive affirmations and empowering messages daily.
More Affirmations for You
---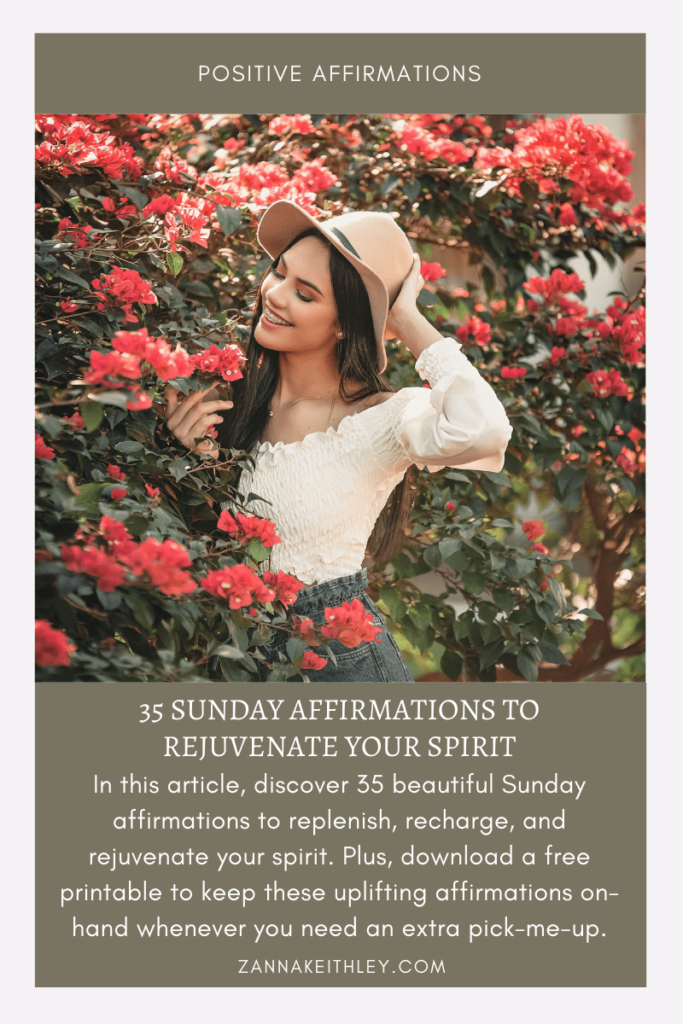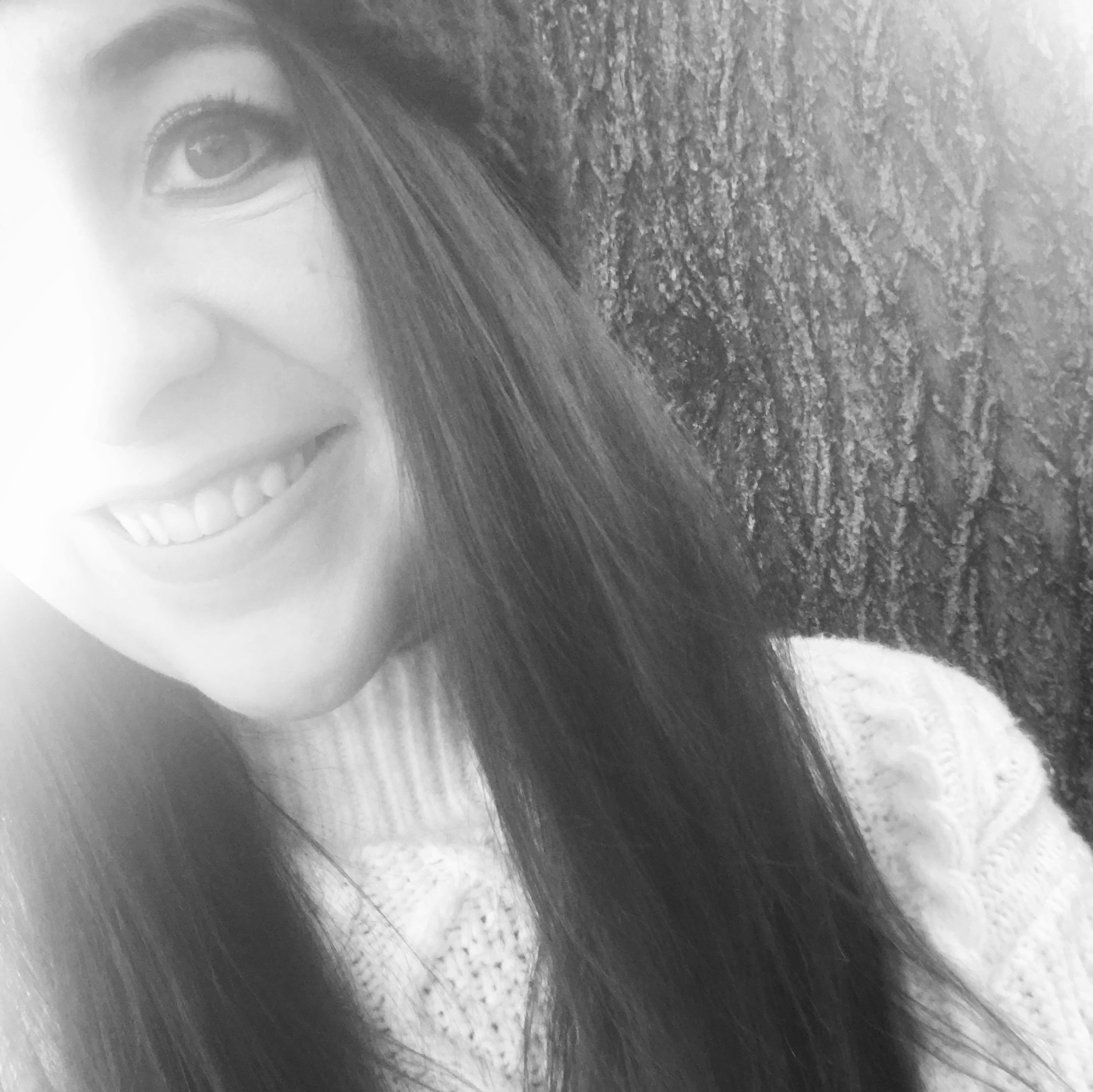 Hi, I'm Zanna! I'm a blogger/freelance writer living in Boise, Idaho. My mission is to help you break through the barriers holding you back from accessing infinite abundance and to inspire you to gather the courage and confidence to follow your dreams.