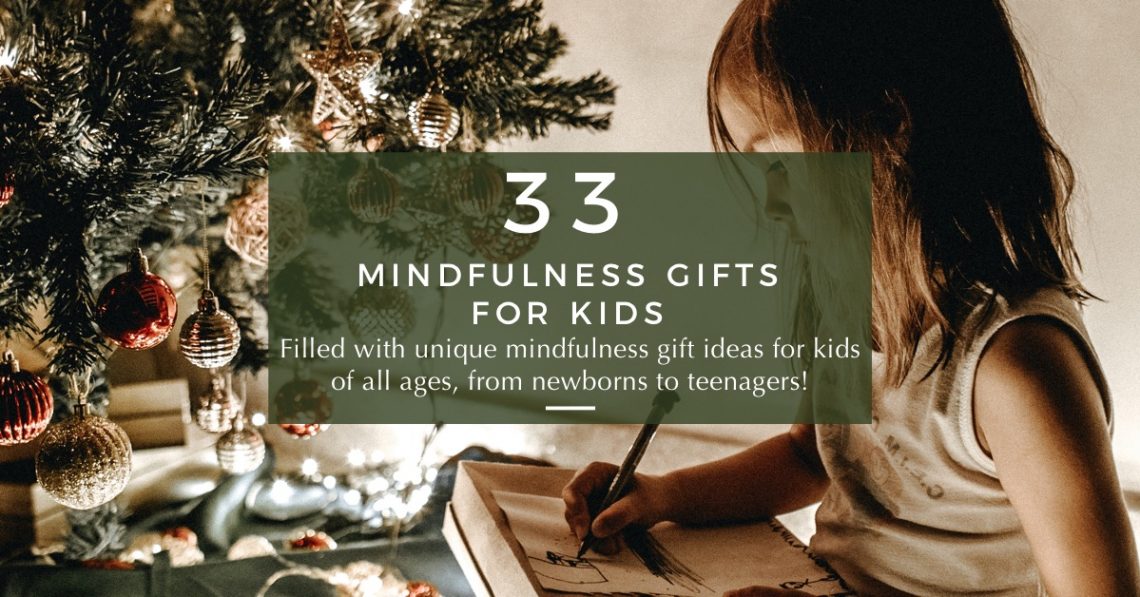 Mindfulness for Kids: 33 Awesome Gift Ideas for 2020
Looking for some unique gift inspiration for the kids in your life this year? Check out these 33 awesome gift ideas that all center around mindfulness for kids! Below, I break down all the gift ideas into age groups so you can narrow down exactly what you're looking for!
Disclaimer: This post contains Amazon links. As an Amazon associate I earn from qualifying purchases. If you purchase a product using my link, I may receive a small commission at no extra cost to you. You can read my full disclosure policy here.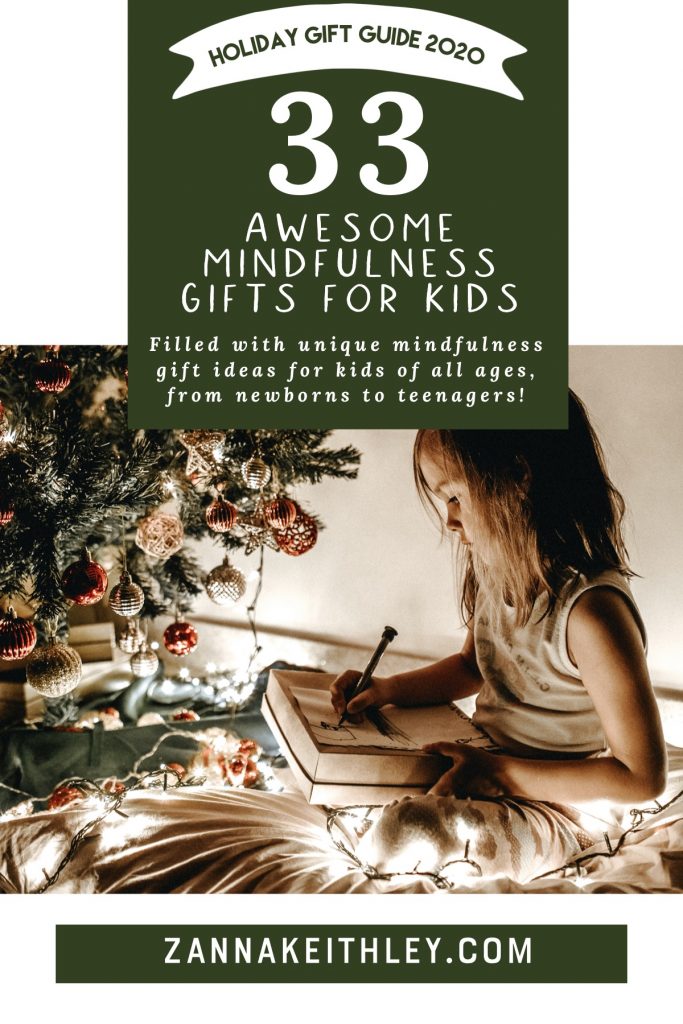 Mindfulness for Kids
Mindfulness is non-judgmental, conscious awareness in the present moment.
But what does this mean, exactly?
It simply means living in the present moment without judging yourself or your thoughts. It's the ability to step outside of yourself and observe your thoughts and actions without letting the inner bully criticize your every move. And it's the opposite of the autopilot mode, where we're unconsciously performing actions without thinking.
Mindfulness allows us to honor and recognize the beauty, value, and importance of this moment right now.
So how exactly do we teach kids about such an important concept, and even more, how do we make it so it's actually something they want to do?
Mindfulness can actually be a truly fun and uplifting skill for kids to learn as there are so many different ways to practice it! Activities like gratitude journals, affirmation cards, books, card games, yoga, meditation, art, and sensory learning are all awesome ways to bring mindfulness into your child's life.
Below, I list 33 awesome mindfulness gifts for kids. I've broken down the gifts into age groups, but be sure to check out the gifts in neighboring age groups as many of these gifts can be used for multiple age brackets! (I especially love the games for the whole family as they allow the entire family to spend quality time together while building important mindfulness skills!)
0 – 3 Years
Mindful Baby Board Book Set
This Mindful Baby Board Book Set includes four books that come in a convenient slip case. The four books (Calm, Nature, Sleepy, and Happy) are all about teaching little ones to use their senses to experience everyday joy. They're colorful, sweet, simple, and a perfect way to start incorporating mindfulness into a child's life.
Baby Loves Calm: An ABC of Mindfulness
This is another simple and sweet book for teaching your child the ABCs through mindfulness-related words, such as "B is for Breathe," and "C is for Calm." Baby Loves Calm: An ABC of Mindfulness is a cute and uplifting way to introduce any child to the ABC's and mindfulness at the same time!
Breathe, Baby, Breathe: An ABC Guide to Mindfulness
Breathe, Baby, Breathe is another sweet ABC guide to mindfulness that follows little Leila as she learns how to navigate negative emotions through using mindfulness. And be sure to check out its companion book, The Mindfulness Room. These books can be used for years as they're great for older kids as well.
Baby's Big World: Mindfulness
The Baby's Big World: Mindfulness Board Book has sweet and simple illustrations, and it teaches little ones mindfulness concepts through simple instructions like squeezing your fingers and putting your hands to your chest. If you like this book, be sure to check out the Baby's Big World: Yoga Board Book as well!
Mind Body Baby: Meditation
The Mind Body Baby: Meditation Board Book is a wonderful book for teaching little ones the basics of meditation with simple instructions that carry profound lessons for years to come.
Baby Rainmaker – Rain Stick Toy
Recognizing sensory observations is one of the foundations of mindfulness, so any toys that stimulate sensory learning are perfect for cultivating mindfulness for children at a young age. I love this Baby Rainmaker – Rain Stick Mini Toy (8 inches) because it's colorful and makes soothing rain sounds (unlike some of the harsher and louder baby toys out there).
13.8 Inch Wooden Rainmaker Rain Stick
For something that has a slightly different look and is a few inches bigger, be sure to check out this Wooden Rainmaker Rain Stick made of natural wood. I love the smooth outer appearance and the elegant look that allows little ones to explore colors, sounds, and movements.
Splashin'kids Crawl Along Game Ball
This Splashin'kids Crawl Along Game Ball is a great toy for helping babies learn body awareness. It also keeps them engaged and focused while stimulating sensory learning through sound, sight, and touch. These are some of the very foundations of mindfulness that a child can build upon as they get older!
4 – 8 Years
Breathe Like a Bear: 30 Mindful Moments for Kids to Feel Calm and Focused Anytime, Anywhere
Breathe Like a Bear is a beautifully illustrated book that includes 30 short and simple breathing practices and movements to help teach kids the basic foundations of mindfulness, including how to manage their breath and emotions. It's playful, whimsical, and easily accessible for all. Both you and your kids will love this book, and best of all, the simple practices can be done pretty much anywhere!
The 3 Minute Gratitude Journal for Kids
This is one of my absolute favorite items on this list. The 3 Minute Gratitude Journal for Kids includes daily spreads for your child to write three things they're thankful for, one person who brought them joy that day, an emotion for the day, and the best part of their day (with space to draw or write about it.) This is a truly wonderful way to help your child cultivate positivity, joy, and gratitude for their daily blessings.
Kids Gratitude Journal
For another cute design option, the Kids Gratitude Journal is another uplifting and encouraging journal for kids to practice gratitude and mindfulness!
Daily Positive Affirmations for Kids
I just said the gratitude journal is one of my favorite items on this list, but these Daily Positive Affirmation Cards rank right up there. First, I have to note that these aren't confined to the predefined age ranges I use in this list, so these will work for older kids as well. What I love about these cards is that not only do they have empowering affirmations written on them, but they also have short activities related to the affirmation on each card. For instance, on the "I am open to new possibilities," card, it says, "I am going to try a new activity today." Positive, uplifting, and super empowering all in one!
Kids Yoga Cards
This is the perfect way to introduce yoga to your children in a way that makes it easy, fun, and something they actually look forward to. These Kids Yoga Cards include 54 educational flash cards, 7 sequences with yoga poses, breathing exercises, meditations, and affirmations. One of the things I love most about these cards is that the cards are color-coded, so you can easily see which cards/poses are meant for calm and grounding, which are energy boosters, etc.
Yoga Mat
And to go with the cards above, gifting a child their very own yoga mat will add an extra special feeling to their yoga practice. I love these Gaiam Kids Yoga Mats because they're high-quality and come in designs for both boys and girls. Dimensions are 60″ L x 24″ W x 3mm thick.
Yoga Dice
Okay, last yoga recommendation in this age bracket. These Yoga Dice make for a fun way to learn yoga, and it also encourages teamwork to complete a shared goal. I love that this doesn't pit players against each other but rather encourages everyone to win together.
The Monkey Mind Meditation Deck
The Monkey Mind Meditation Deck is a deck of 30 cards that include breathing practices, guided movements, and positive practices that allow kids to explore their inner worlds, learn how to navigate their emotions in a fun and safe way, and reflect on topics they might not otherwise think about. This deck is able to touch upon these topics in a truly fun and playful way, and the illustrations on the cards are beautiful, soothing, and captivating.
4E's Expandable Breathing Ball
This Expandable Breathing Ball expands from 5.6 inches to 12 inches and is a wonderful stress and anxiety reliever for children. It helps kids to practice deep breathing as they can inhale while expanding the ball and exhale while contracting it. It also can be used in yoga and meditation and is a great way to help kids learn how to become focused and centered. I love that these are colorful, fun, and feel like a toy even though they have a functional use. Plus, this is one of those toys for children that the adults will want to use, too!
9 – 13 Years
OUR MOMENTS Kids: 100 Thought-Provoking Conversation Starters
OUR MOMENTS Kids contains a deck of 100 question cards that parents and kids can answer together. This is not only a great way to cultivate strong relationships through open and relaxed conversations, but it gives kids a voice and allows them to really practice their speaking and listening skills (because you'll be answering the questions, too). This is a great activity to do around the dinner table or during a long car ride. I love this idea as a family gift for all that you can share and use together!
Growth Mindset Thoughts and Affirmations
These uplifting and encouraging Growth Mindset Thoughts and Affirmation Cards are the perfect way to cultivate positivity and mindfulness in your child's life. Truly, many of these affirmations are the same ones I use as a fully grown adult. Empowering statements like, "I am focused and ready to work hard today," and "I embrace challenges because they help me to learn and grow," are a wonderful way to for a child (and the rest of us adults…) to start their day with a positive mindset. Plus, your kid will truly be excited to pick a new card every morning and see what they get!
Mindfulness Game
This is the game I wish we had when I was growing up. The Mindfulness Game comes with three decks: Guess, Connect, and Experiment. Guess includes questions that allows players to guess each other's answers and see how well they know each other. Connect allows players to connect through self-reflection and learning mindfulness skills. And Experiment gets players moving through yoga, meditation, observations, and experiments. This is a game the entire family will love, and it's an awesome way to connect while learning important mindfulness practices and lessons.
Yoga Mat
I'm including this in almost all of the categories because it's such a profound practice at any age. This Kid/Tween/Adult Yoga Mat is a great buy because it comes in two color and size options, and it also has a free app for mindful based learning. If you're buying for multiple kids, this Kid's Short Yoga Mat is also a great, affordable option.
I AM A LEADER: A 90-Day Leadership Journal For Kids
When I discovered this I AM A Leader: A 90-Day Leadership Journal for Kids, I was surprised to find that mindfulness and gratitude are central concepts in its pages. It's filled with gratitude and reflection prompts and helps kids reflect upon positive concepts like gratitude, confidence, and growth mindset. It also includes a Happiness Tracker and an Energy Tracker as well as a guide to a 3-minute mindfulness practice.
Totem Game
I love and adore this game so, so much. This is the perfect game if you have multiple kids, or if you're gifting this to a family with multiple kids. Totem is a card game in which the cards have positive attributes and traits on them. (For instance, "You listen in a sincere and genuine manner.") Players choose cards that they think fit you, and then you put the cards in order of what you think best fits you. Although there is a competitive element to this game, it's less about the competition and more about kindness, profound appreciation, and lifting each other up (and building self-esteem).
Sensory Snake Cube Twist Puzzle
This one's a fun little stocking stuffer idea. These Neliblu Sensory Snake Cube Twist Puzzles come in a pack of three and are perfect for decreasing stress and cultivating focus and attention. It acts as a brain teaser and encourages mental exercise as there are seemingly infinite amounts of shapes you can make with these cubes.
14 – 17 Years
Buddha Board
I absolutely love this Buddha Board. For one, it's a wonderful way to express one's creativity, but even more substantially, it's a way to find inner calm and practice mindfulness (without even realizing you're doing it.) The idea behind a Buddha Board is that you can create whatever you want on the board, knowing that you're not going to keep the image you create. As the water evaporates, the image disappears, leaving you with a blank slate to create something new. This is the perfect way to learn how to embrace mindfulness in one's daily life and a great gift for teens to help them find peace and calm when feeling stressed out.
Infinity Cube
I've actually purchased this JOEYANK Infinity Cube for multiple family members (teenagers and adults) and it's been a hit every time. It comes beautifully packaged and is not only a great stress reliever, but it's also a soothing way to enhance focus, creativity, and thought.
Japanese Zen Garden
This Japanese Zen Garden is sweet, calming, and a perfect little retreat for a teenager, especially after a stressful day. Drawing in the sand is just one method of releasing anxiety while also cultivating focus, flow, and creativity. And to enhance this even further, be sure to check out the Deluxe Zen Garden Tool Kid Accessories for beautiful add-ons to create a peaceful, calming retreat.
The Mindfulness Journal for Teens
The Mindfulness Journal for Teens is an awesome journal that includes writing prompts, breathing exercises, inspirational quotes, powerful affirmations, and easy meditations. Being a teenager can often be stressful and overwhelming, so I love that this journal helps teens to clear their mind, find their inner calm, and learn how to mindfully deal with one thing at a time.
Meditation Cushion
A meditation cushion is the perfect way to support and encourage teenagers to begin their own powerful meditation practice. It also increases comfort and helps to align the spine, which allows for better breathing and a better all-around practice. I absolutely love this Florensi Meditation Cushion. It comes in multiple colors and is an awesome addition to a teenager's bedroom. For something more streamlined with solid colors, check out the Waterglider International Zafu Meditation Pillow. I love the color options this one has!
Be You Card Deck for Teens
The Be You Card Deck for Teens contains 60 mindfulness practices, including practices to ease stress, manage anxiety, deal with anger and depression, boost self-confidence, and realize one's full potential. This card deck truly empowers teens and helps them to build important mindfulness and self-care skills that will stick with them for life.
Yoga Gear
I love the idea of gifting yoga gear to teenagers and helping to cultivate a practice that will benefit them for years to come. Yoga won't only help them to develop a more positive and loving relationship with their body, but it teaches important mindfulness principles like staying in the present moment. A yoga mat is the perfect tool to start building a yoga practice. This BalanceFrom GoYoga+ All-Purpose Yoga Mat comes with a carrying case and knee pad, and it's also super durable and comes in multiple colors. If you want to add to this, you could also include some Gaiam Essentials Yoga Blocks (Set of 2).
Affirmation Cards
Affirmation cards are a powerful mindfulness tool for kids and adults of any age. Not only are they uplifting, but they help teens to cultivate a positive mindset and to realize they have power over their thoughts. These Affirmators! 50 Affirmation Cards to Help You Help Yourself – Without the Self-Helpy-Ness! cards are some of my all-time favorites because they're fun and uplifting but don't take themselves too seriously.
5-Minute Gratitude Journal
And last but not least, this 5-Minute Gratitude Journal isn't actually marketed toward teens, but I think it's the perfect gift for a teen as the short prompts are a wonderful way to cultivate positivity, gratitude, practice. Here's a few examples of the prompts:
One beautiful reason to be happy right now
An unforgettable memory I treasure
One of the best parts of being me
---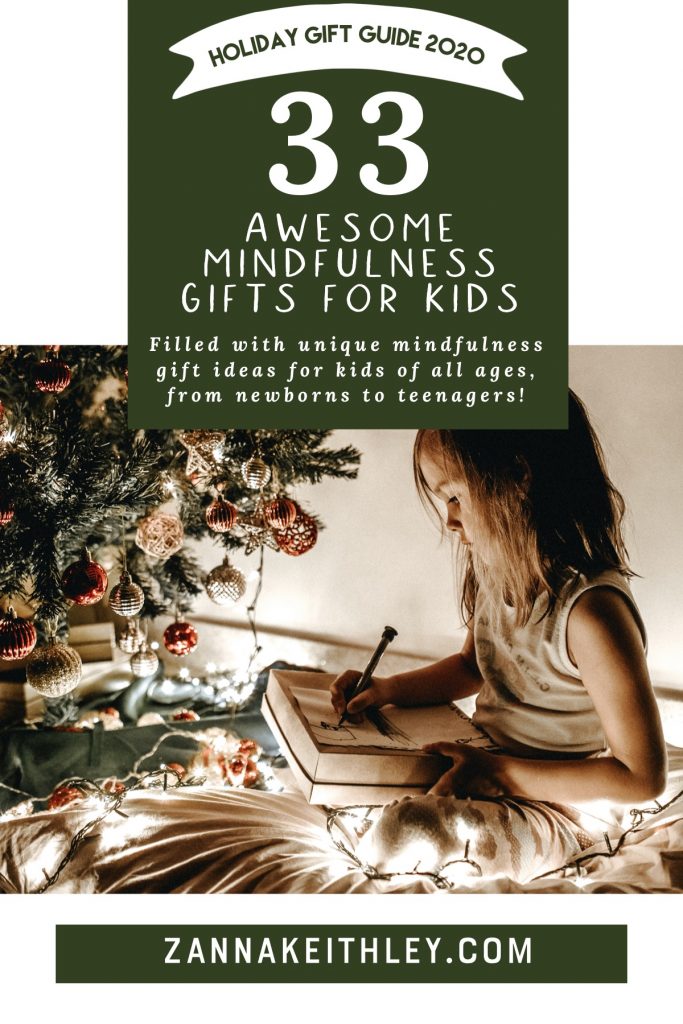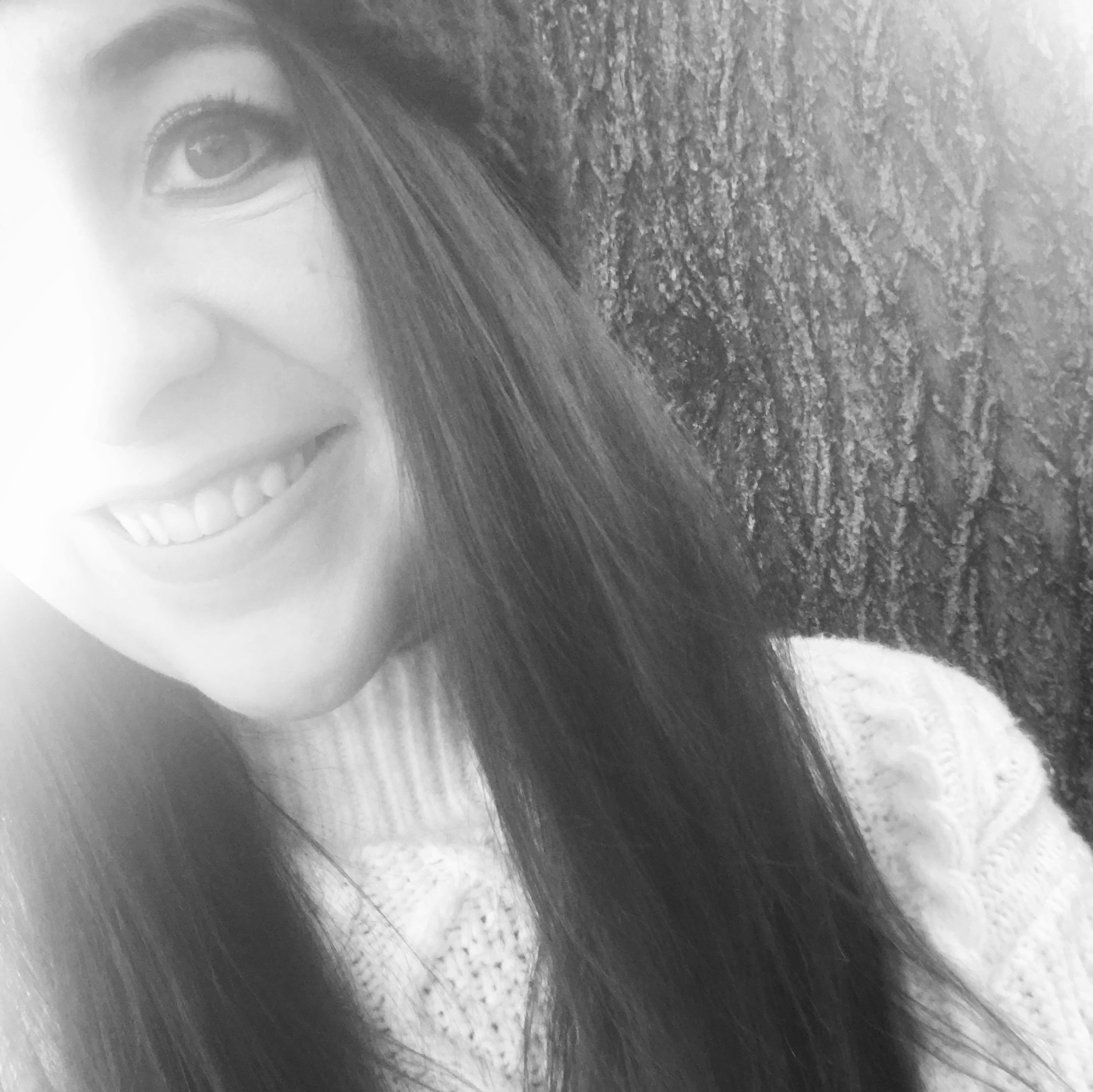 Hi, I'm Zanna! I'm a blogger/freelance writer living in Boise, Idaho. My mission is to help you break through the barriers holding you back from accessing infinite abundance and to inspire you to gather the courage and confidence to follow your dreams.