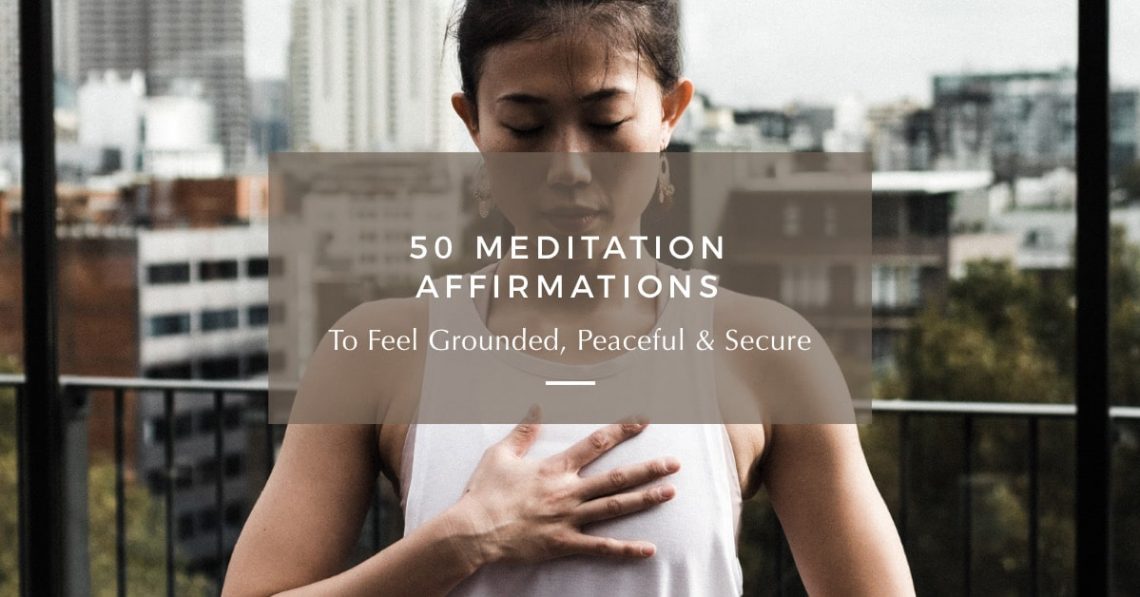 50 Meditation Affirmations to Feel Grounded & Secure
In this post, discover 50 meditation affirmations to help you feel grounded, peaceful, and secure, no matter what's going on in your external world. These affirmations can also be used in your daily life to cultivate a sense of deep inner peace and harmony as you continue through your day.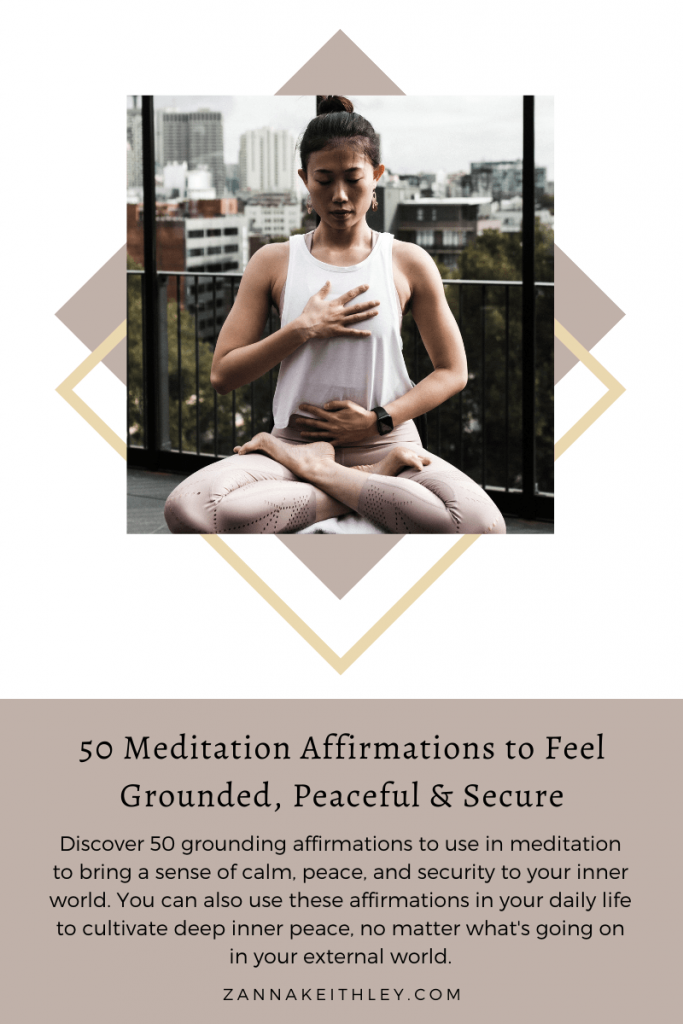 How to Use Meditation Affirmations
An affirmation is any statement you make about yourself and/or the world that you affirm to be true. Positive affirmations, specifically, are present-tense statements that are designed to uplift and encourage while boosting self-belief and supporting your overall well-being.
If you meditate regularly, you may already incorporate affirmations in your meditation in some capacity. When I first started meditating, I solely focused on my breathing during meditations. It wasn't until I started listening to guided meditations that I began incorporating affirmations, as well as other practices such as visualization, in my daily meditations.
So what exactly are meditation affirmations, and how do you use them?
Truly, a meditation affirmation can be anything. For instance, if you want to connect with your creativity, you might recite affirmations for creativity during your meditation. Or if you want to create more prosperity in your life, you can use affirmations to manifest abundance.
Personally, when I think about meditation affirmations, I tend to think about affirmations that invite a sense of calm, stability, and inner peace into my world. I like to use meditation affirmations that help me to feel centered and grounded, no matter what's going on in my external world.
There are no hard rules for using meditation affirmations. You can incorporate them as a small part of your meditation, or you can center your entire meditation around using calming and/or empowering affirmations. It's also okay to say your affirmations either in your head, at a whisper, or aloud; it just depends on what feels most comfortable for you.
Below are 50 meditation affirmations to help you feel grounded, peaceful, and secure. Most of these affirmations are fairly short and easy to remember, so you can choose to memorize the ones that resonate most or keep a list of affirmations nearby during your meditation. You can also choose to focus on just one affirmation during your meditation or cycle through several at a time. Do what feels most comfortable and best supports your mind, body, and spirit.
Meditation Affirmations
I am love.
I am light.
I am peace.
I am calm.
I am eternal.
I am infinite.
I am whole.
I am grounded.
I am breathing in. I am breathing out.
Love guides me.
Love flows to and through me.
I am loved, loving, and lovable.
I know deep inner peace.
I inhale love. I exhale suffering.
I inhale peace. I exhale worry.
I am pure, positive energy.
I feel safe in my body.
I feel strong in my body.
My body is a powerful healer.
I am strong in mind, body, and spirit.
I own my power and strength.
My heart is grateful and my mind is at peace.
I feel peaceful, grounded, and secure.
Eternal peace flows to and through me.
This moment is exactly as it's meant to be.
I am exactly where I'm meant to be.
I surrender my worries.
All is well with my soul.
Today is a miracle.
I love myself fully now as I continue to evolve.
I am true to myself, always.
I accept all of myself.
I choose to love my imperfect self perfectly.
I am enough, just as I am.
I hold space for myself and honor my needs.
I honor my truth.
I love all parts of me equally.
Love is my anchor.
Love is my natural state.
I am connected, protected, and whole.
I am grateful for the breath that flows through my lungs.
My heart is strong. My mind is healthy. My spirit is radiant.
Every cell of my body is aligned with gratitude and love.
I lead with love.
I live in love.
In love, I am whole.
With each breath, I feel more at peace.
I am aligned with my highest self.
In this moment, I have everything I need.
Life is beautiful. I have time. All is well.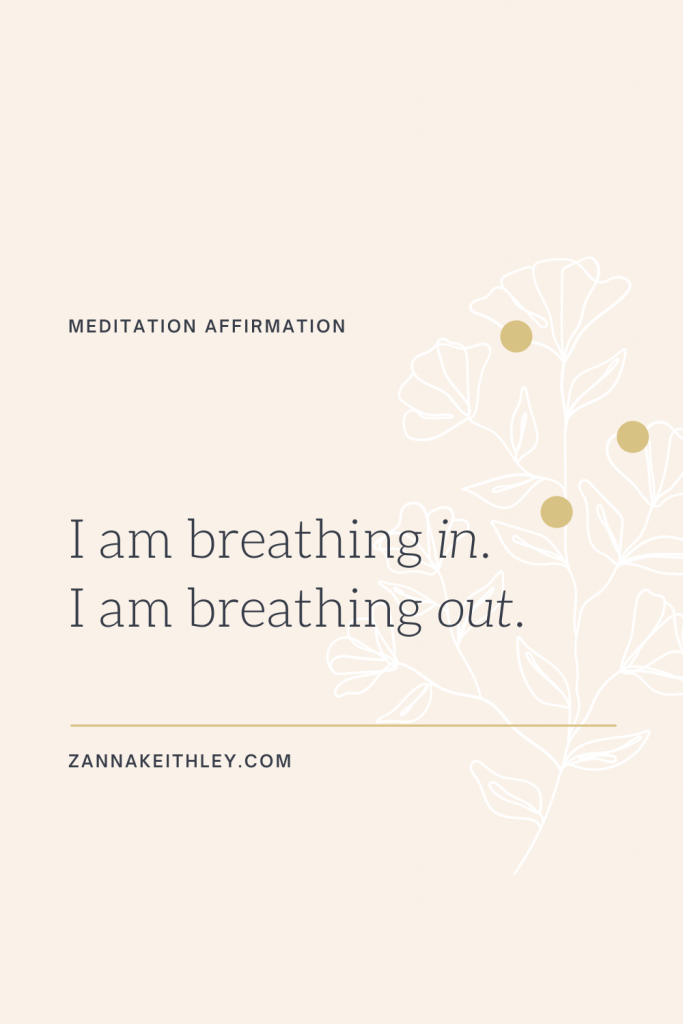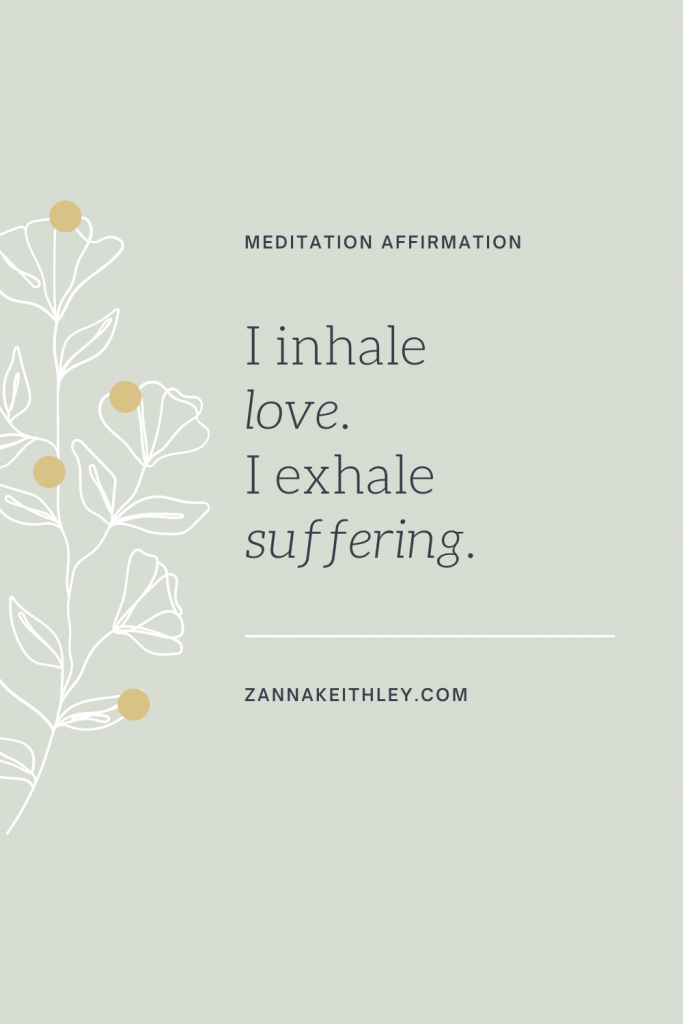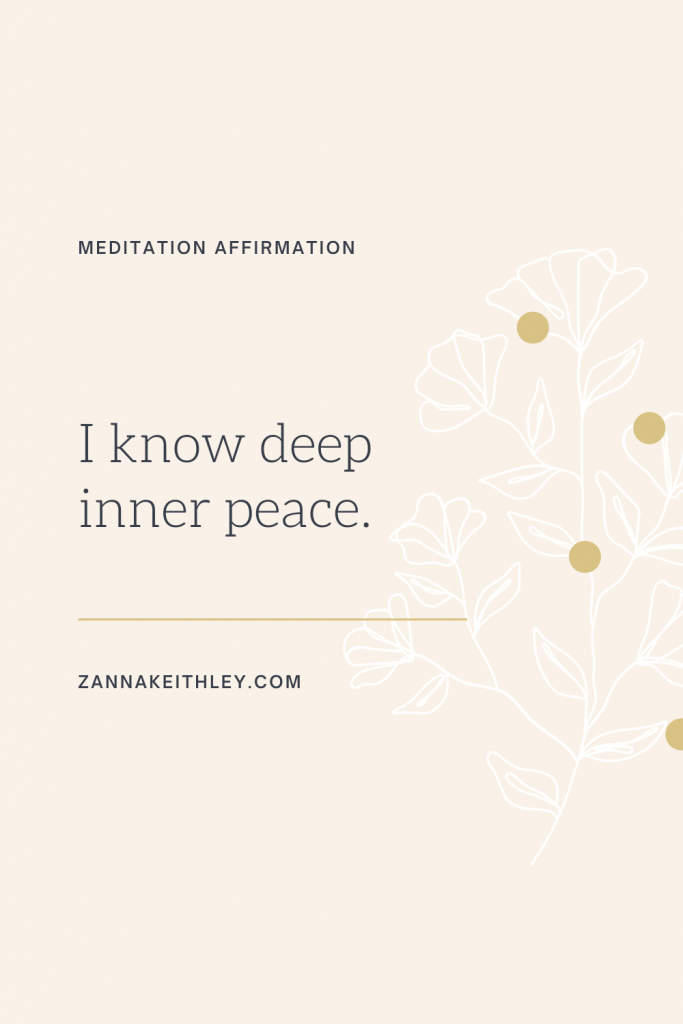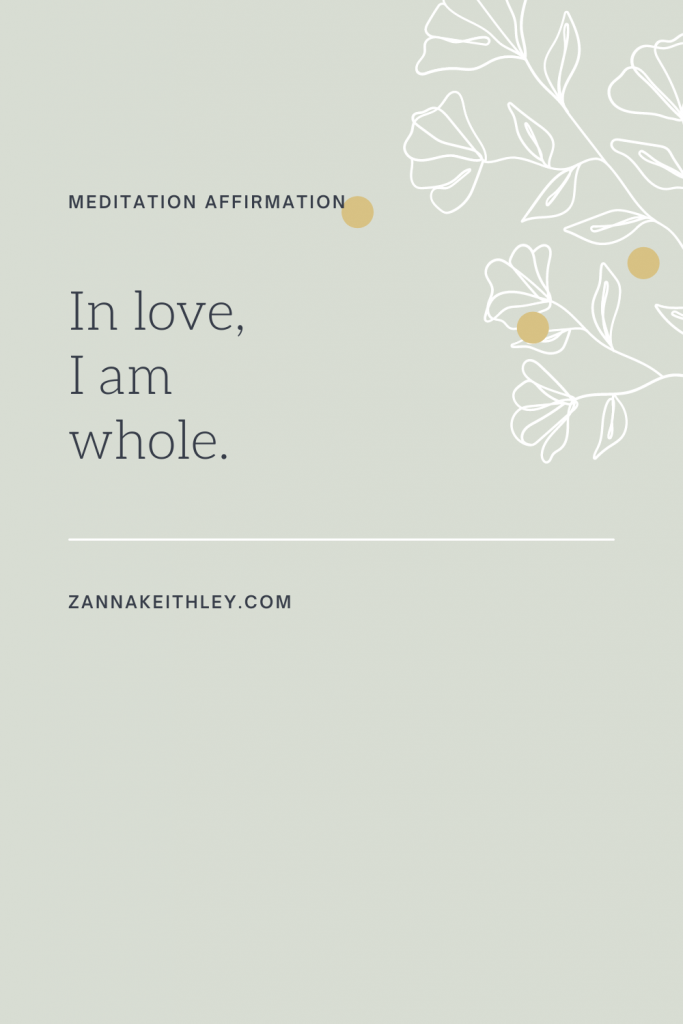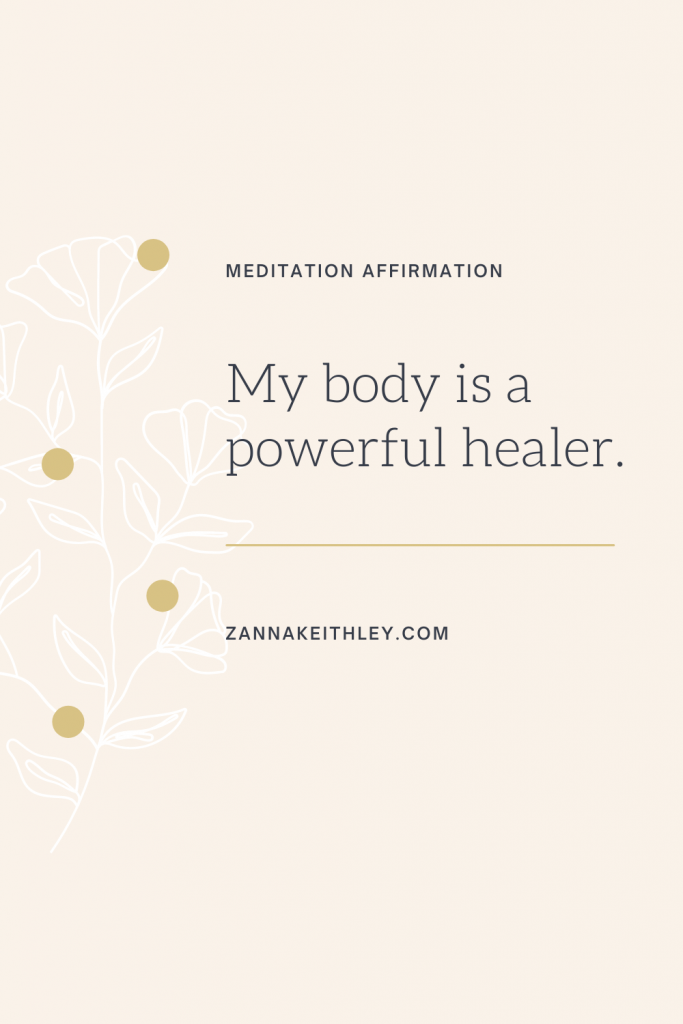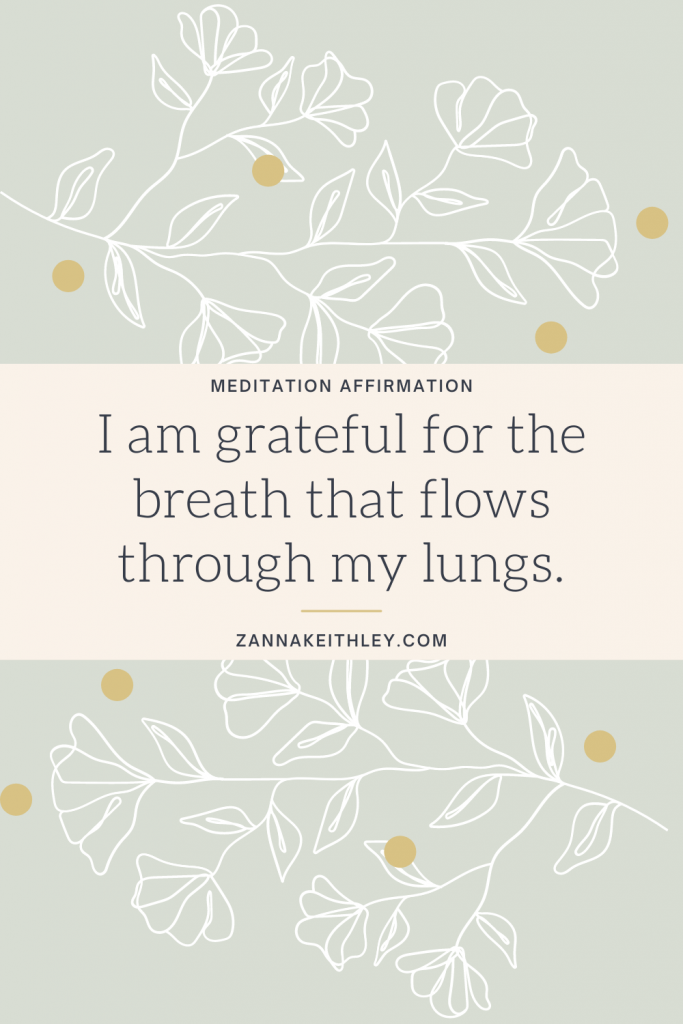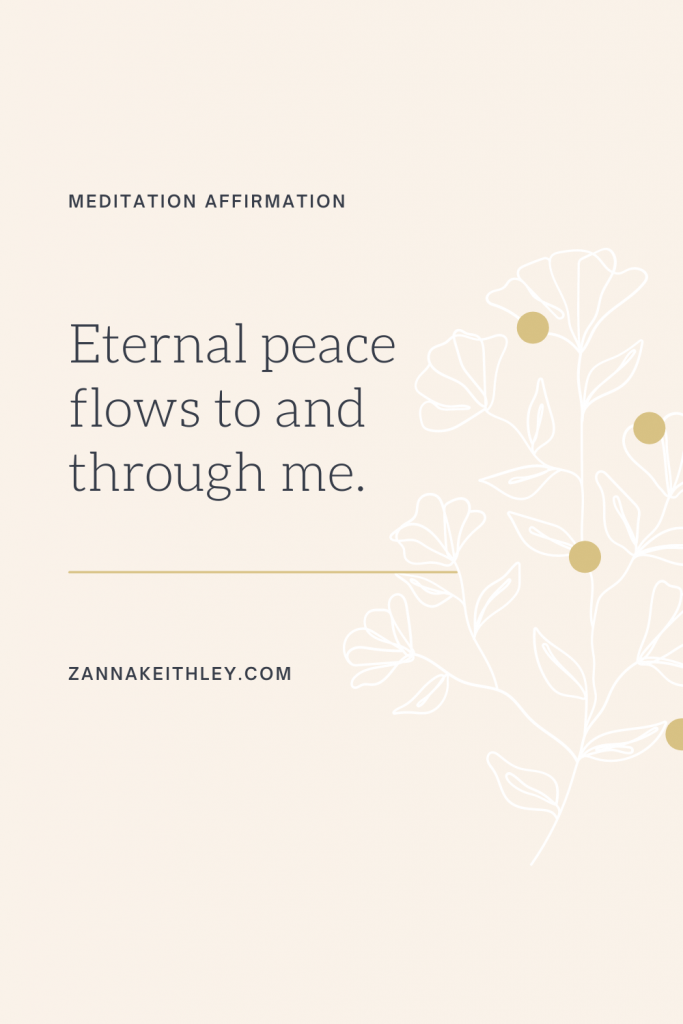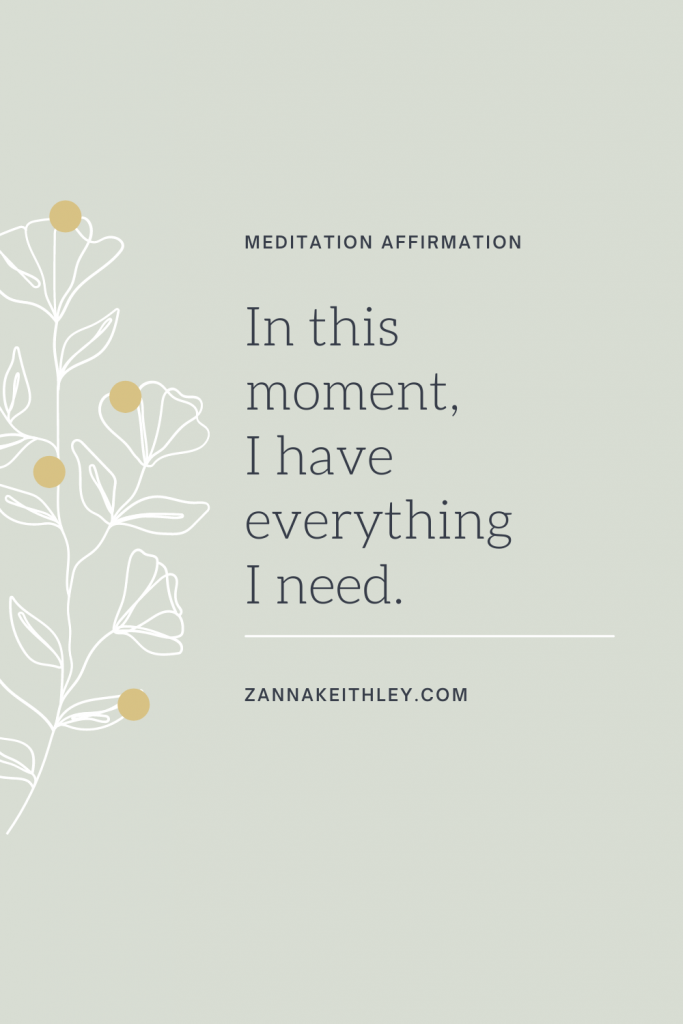 ---
For more mindfulness tips and self-care ideas, plus lots of gentle nudges and loving words, be sure to follow me on Pinterest and Instagram!
---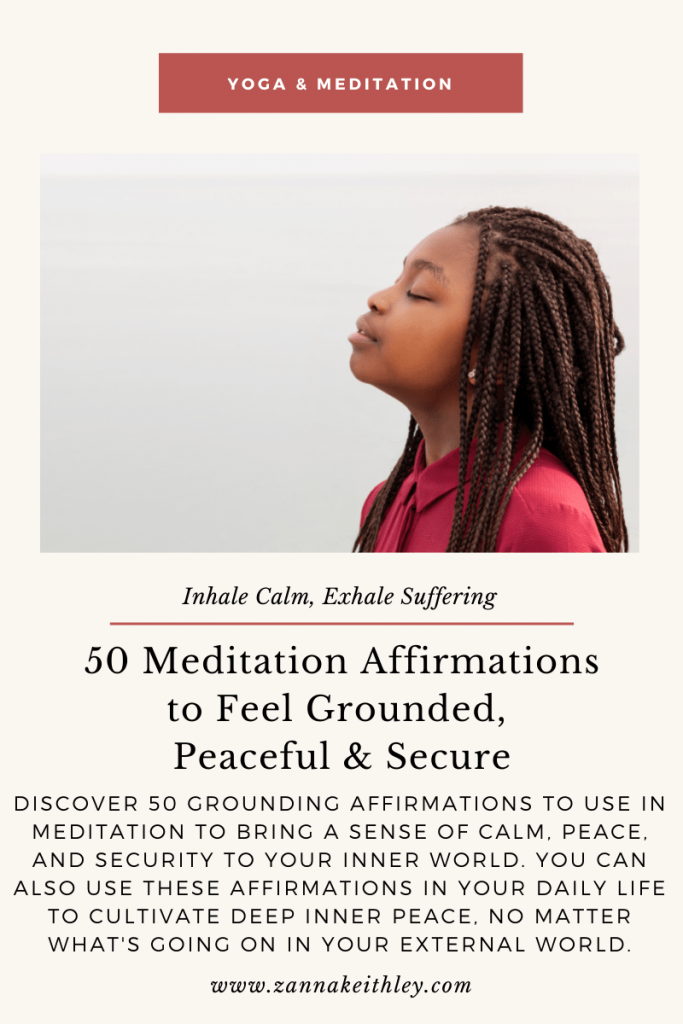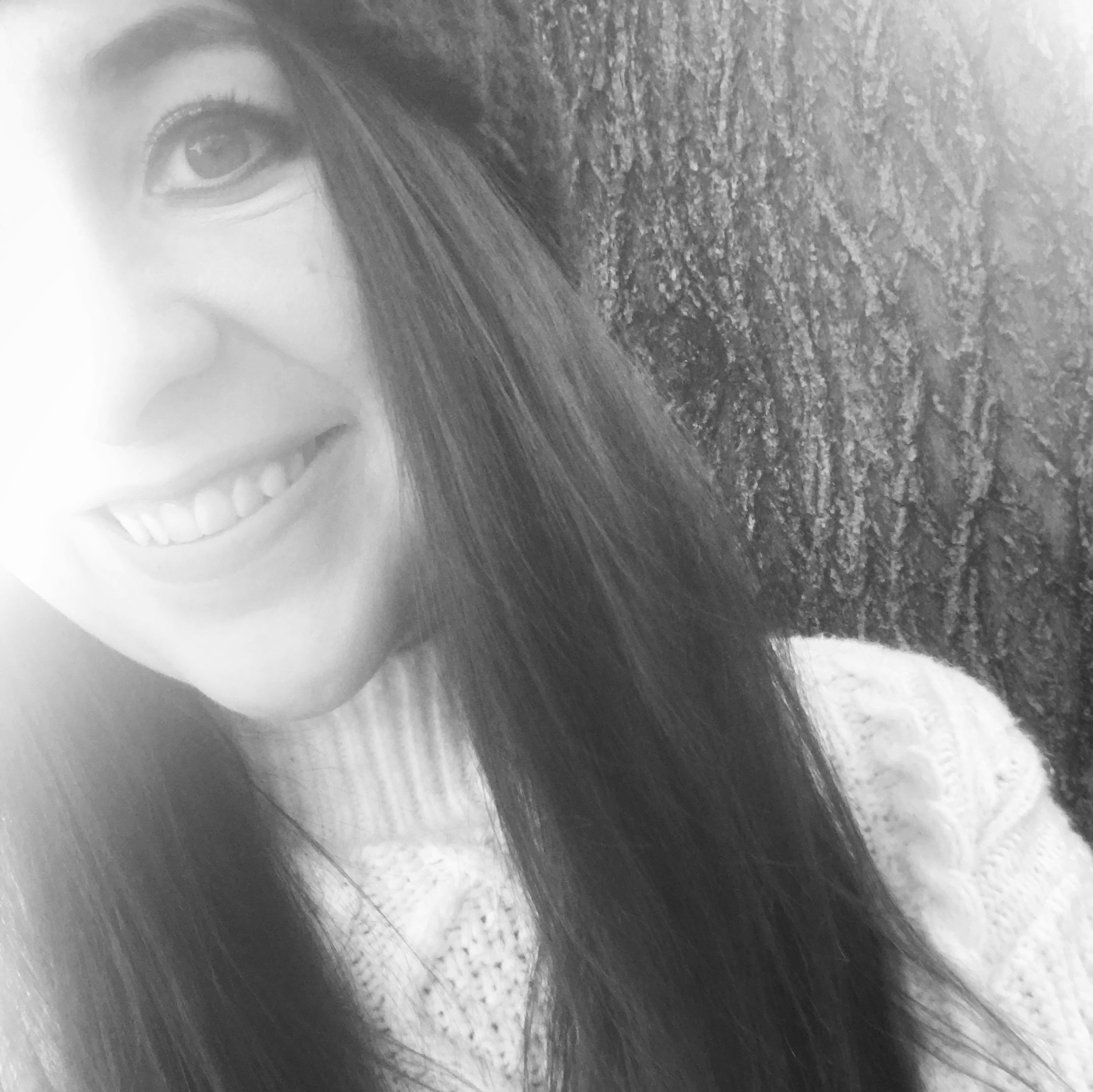 Hi, I'm Zanna! I'm a blogger/freelance writer living in Boise, Idaho. My mission is to help you break through the barriers holding you back from accessing infinite abundance and to inspire you to gather the courage and confidence to follow your dreams.