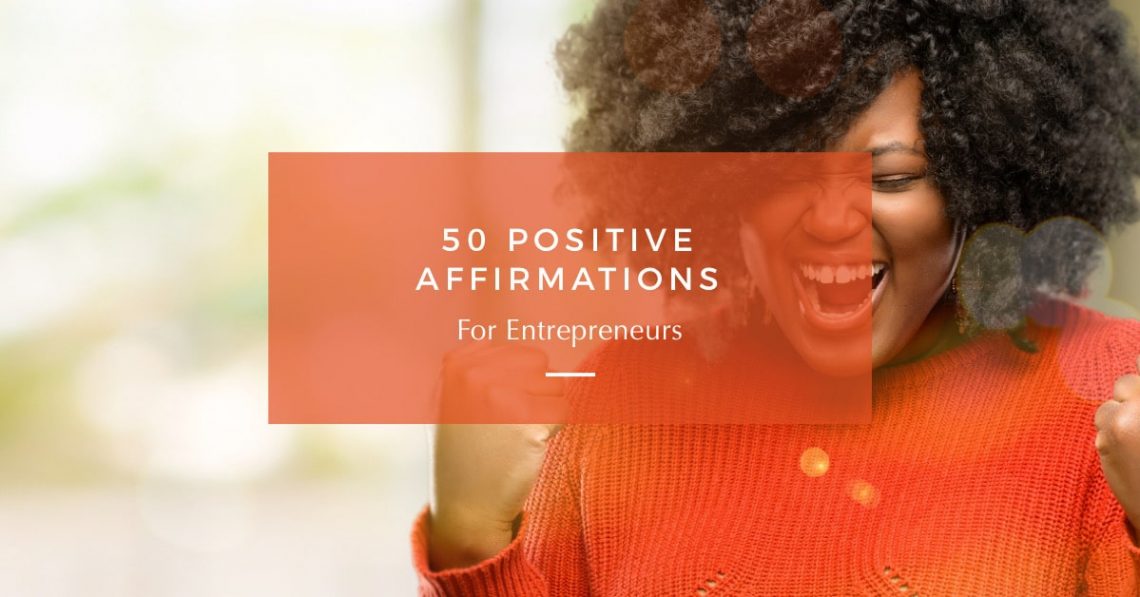 50 Positive Affirmations for Entrepreneurs
In this post, discover 50 positive affirmations for entrepreneurs, dreamers, doers, self-starters, and risk-takers. Breathe into these words and use them as a powerful tool to create a positive mindset of courage, resilience, and self-belief.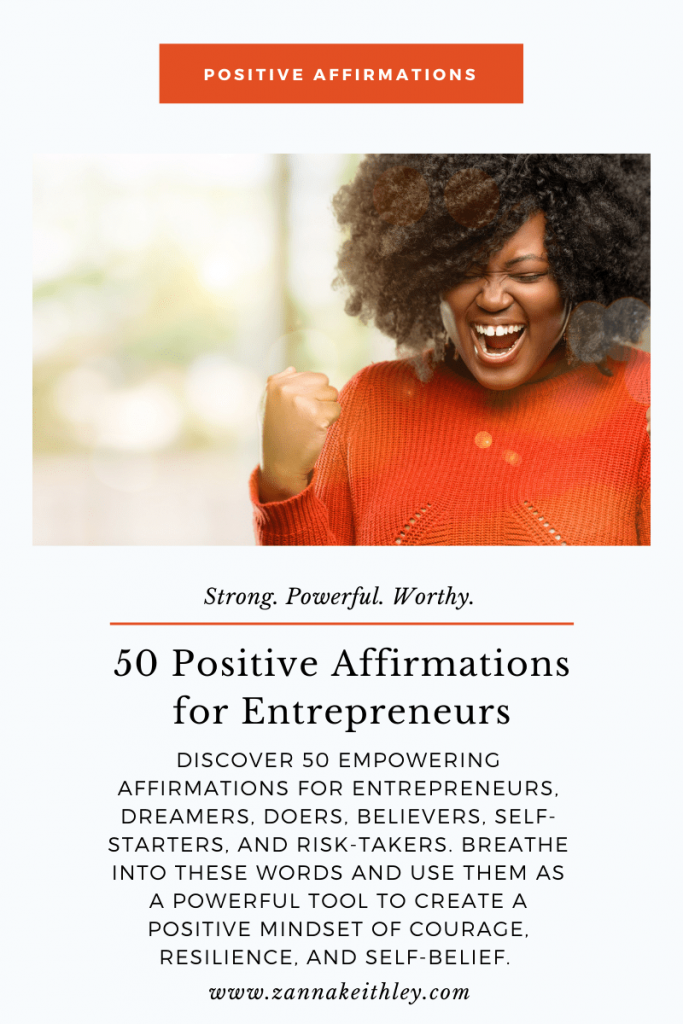 Create the Life You Love
While this post is titled 50 Positive Affirmations for Entrepreneurs, it's truly for anyone who is taking inspired action to create a life they love; these affirmations are for the dreamers, the doers, the risk-takers, and the self-starters. They're for anyone who has a dream in their heart that they know they're meant to follow.
You can be a writer, singer, actor, painter, designer, creator, or a maker and still be an entrepreneur.
For those who have started on the path to creating something beautiful with their own talents and resources, you've likely already endured hardships and disappointments. Maybe your first try at putting yourself out there didn't go the way you planned. Maybe you've created something truly amazing, but it just hasn't reached enough people yet.
I know this sounds crazy, but this is what I've learned through my own experience with entrepreneurship: the struggle is the gift.
I don't know anyone who has experienced an easy path to success. In fact, those who we often deem "overnight successes" have usually been working on their craft for years. It only looks like it was overnight to the rest of us because we don't see the entire journey with all of its ups and downs.
Everyone experiences some kind of hardship on their journey; this is a good thing. Challenges aren't meant to make you quit; they're an opportunity to take action. Maybe you've been so focused on one path for so long, you've missed some other possible paths along the way. Hardship gives you the opportunity to step back and see what you've been missing.
And I can also tell you this, as crazy as it sounds: often, our greatest so-called failures come right before the big success. I've experienced this time and time again in my own life: I'll be excited because I think my big break is coming, only to immediately get let down by rejection, seeming failure, and obstacles that seem too hard to endure.
The key is to keep going.
Because every time I've kept going despite the seeming failure, that's when what I wanted to manifest finally came true in my reality.
So for the risk-taker, dreamer, doer, believer, self-starter, and entrepreneur: if you have a dream in your heart, trust that it was meant for you. Keep going, even when it feels hard. Give yourself an abundance of love and compassion on this journey.
Know that you are always worthy.
And know that you are always more than enough.
Below are 50 positive affirmations for entrepreneurs to guide you in your journey forward. I've also linked to some more affirmation blog posts below that are all about embracing success, standing in your worthiness, and overcoming adversity.
I hope these affirmations are a powerful tool for helping you step forward on your path as you create the life you deserve.
Looking for more positive affirmations? Check out these posts!
Positive Affirmations for Entrepreneurs
I am capable of creating anything I want in this life.
I am worthy of infinite success.
I am worthy and deserving of living the life of my dreams.
I am confident, inspired, and thriving.
I can climb any mountain.
I believe in myself and my ability to succeed.
I trust my intuition to guide me in making good decisions.
I am clear about what I want and take inspired action to achieve my dreams.
I am fearless in the pursuit of what lights up my soul.
I courageously walk through every door of opportunity.
I have what it takes to be successful in all that I do.
There is no limit to what I can achieve.
I attract the people and resources to support my journey.
I am equipped with all the tools I need to succeed.
I am motivated, persistent, and successful.
I am tuned into passion, prosperity, and positivity.
I allow myself to be all that I am and all that I'm meant to be.
I confidently embrace success because I know I am always worthy.
I am capable of doing incredible things.
I free myself from my fears.
I free myself from any limiting beliefs that weigh me down.
I release the storylines holding me back; I can do anything.
I feel good about the path I'm on and the life I'm creating.
I am ready, willing, and able to live the life of my dreams.
I am prepared to take risks and step into the unknown.
I have the confidence and power to take big leaps.
Success, prosperity, and abundance exist within me.
Success comes naturally to me.
I am aligned with the energy of abundance.
Endless prosperity flows to and through me.
I am able to freely accept abundance into my life.
I am worthy of being paid highly for my time, skills, and effort.
It is easy for me to make money.
It is safe for me to be wealthy.
Money flows easily and effortlessly to me.
I am empowered and confident.
I am committed, consistent, and courageous.
I can accomplish anything I focus on.
I can do hard things.
I am in alignment with my purpose.
Everything I'm looking for I can find within me.
Everything is always aligning in my favor.
The only force that can stop me is me.
I've come this far, and I want to see what happens when I don't give up.
I am meant to do great things.
I am unafraid of what might go wrong. I am excited about what can go right.
When I'm feeling overwhelmed, I give myself space to stop and breathe.
I have the strength and resourcefulness to handle anything that comes my way.
My ability to conquer my challenges is limitless. My potential to succeed is infinite.
The path ahead of me is filled with endless treasures and exciting possibilities.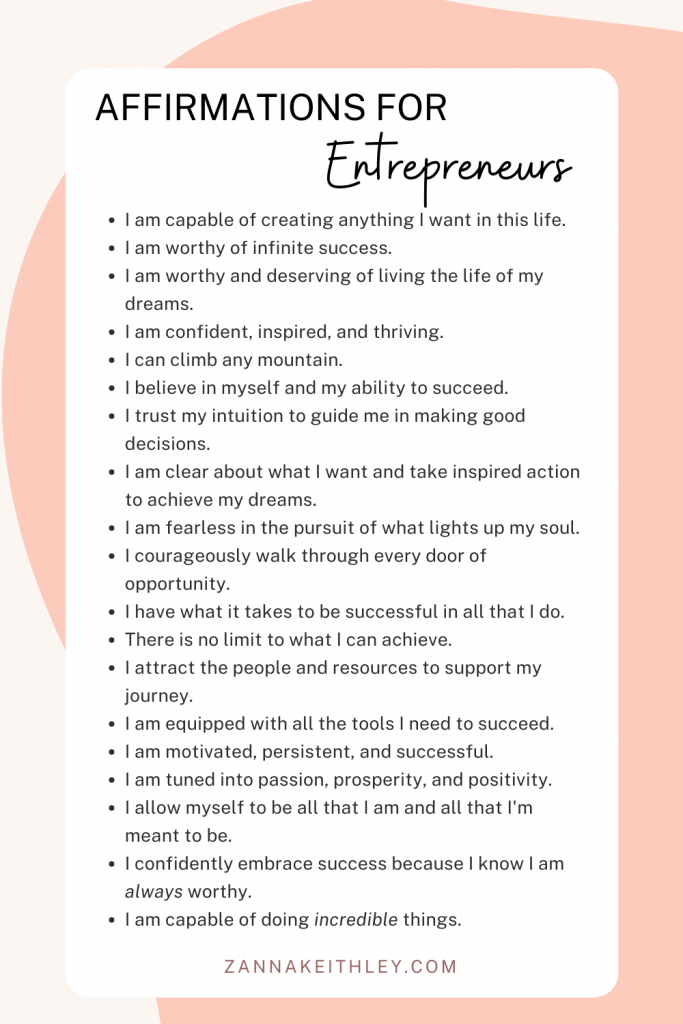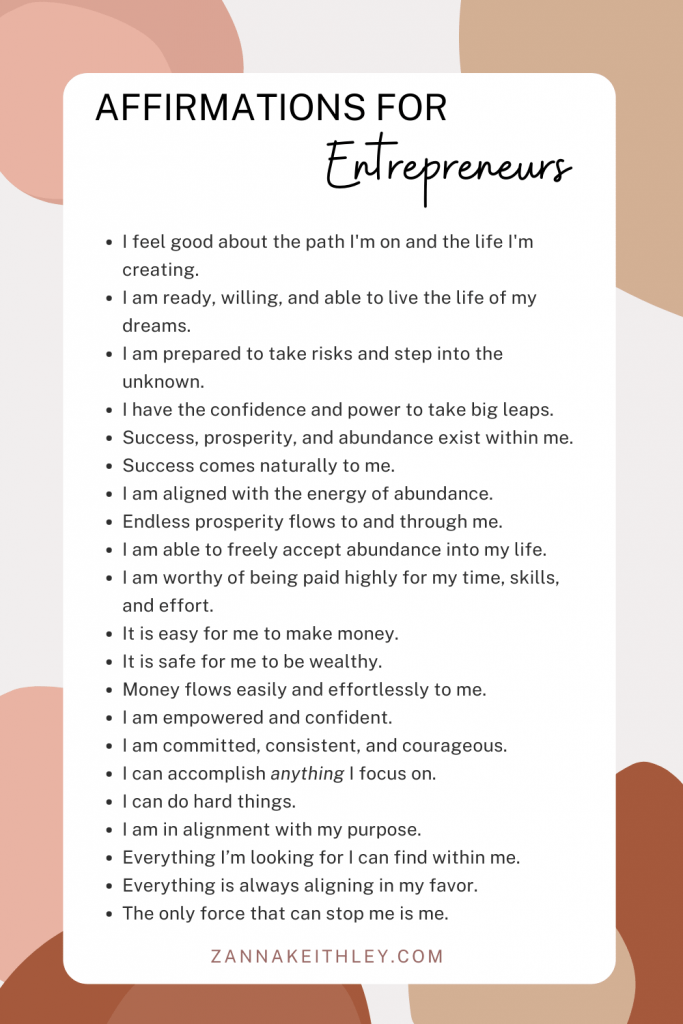 ---
Want more uplifting affirmations? Be sure to connect with me on Instagram, where I post daily affirmation stories every single morning. And don't forget to connect with me on Pinterest, where I'm pinning positive affirmations and empowering quotes every single day.
---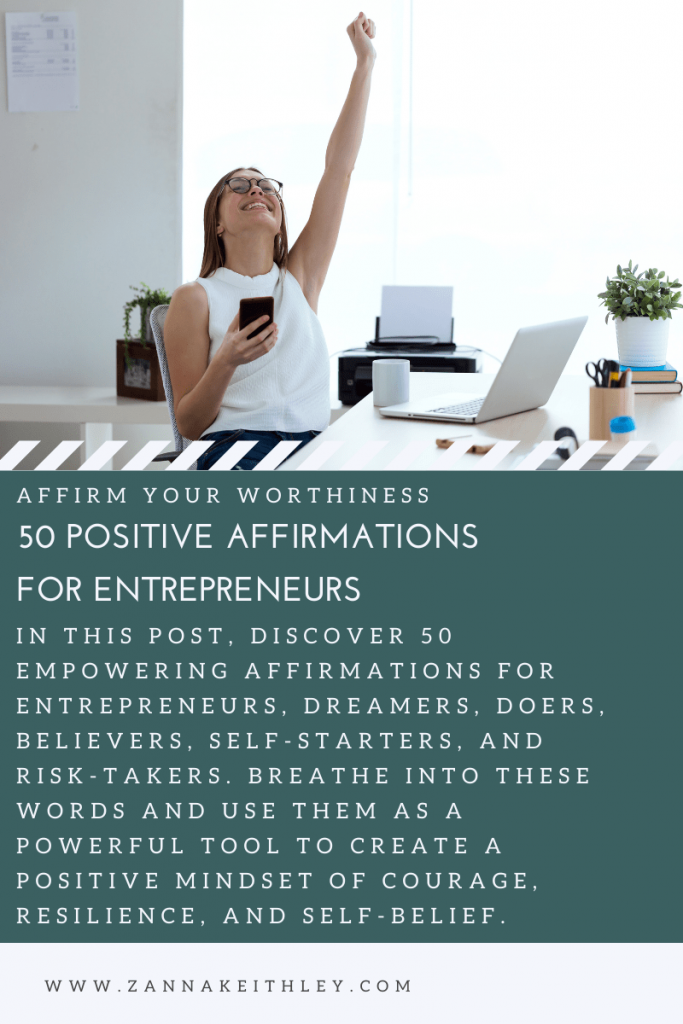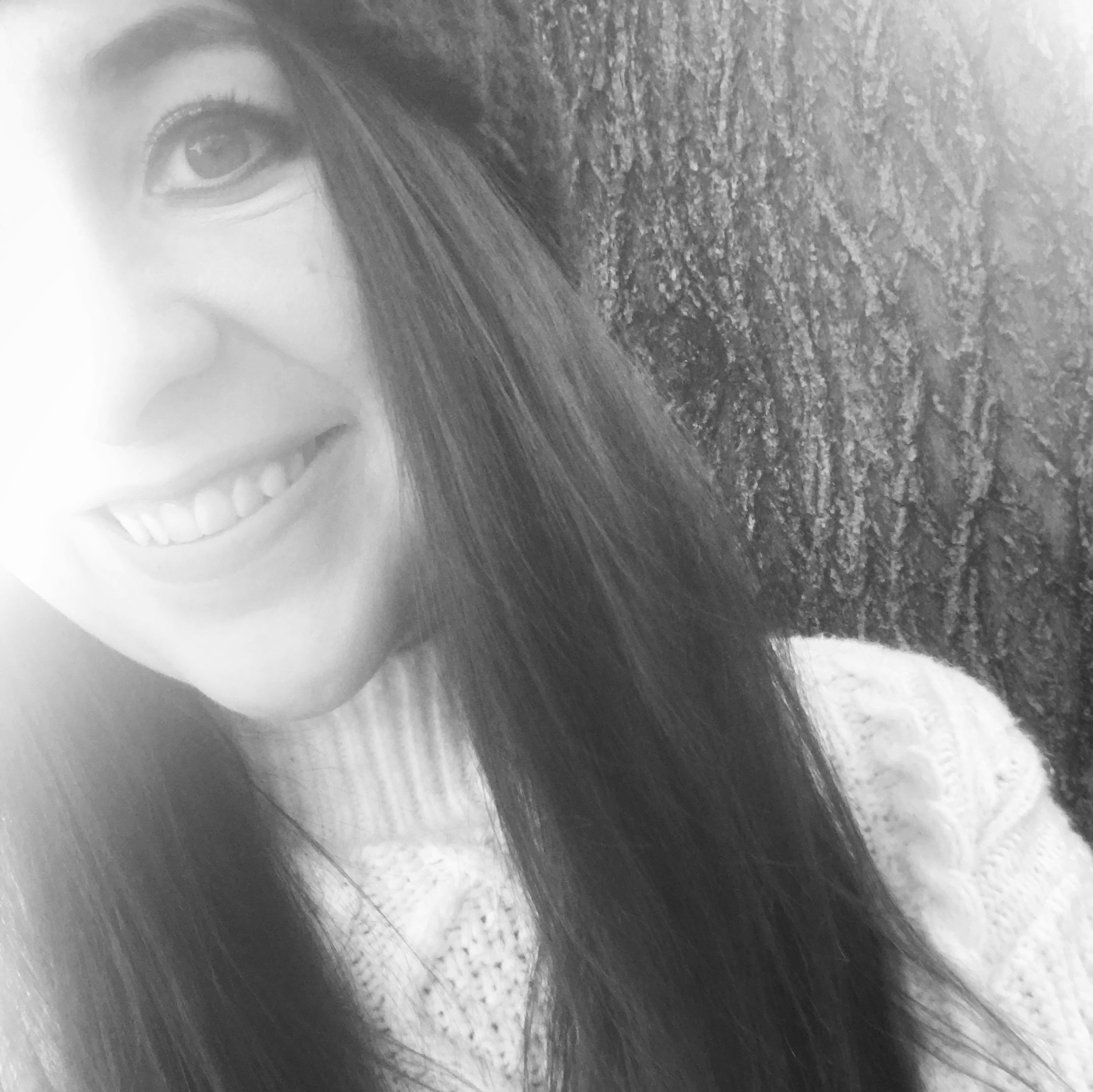 Hi, I'm Zanna! I'm a blogger/freelance writer living in Boise, Idaho. My mission is to help you break through the barriers holding you back from accessing infinite abundance and to inspire you to gather the courage and confidence to follow your dreams.