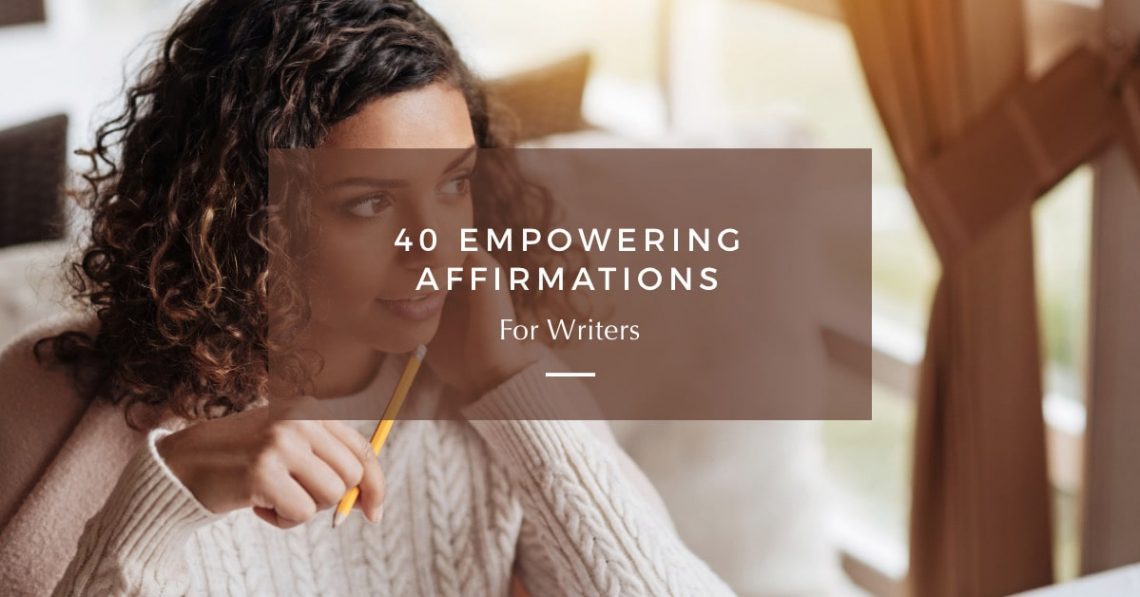 40 Positive & Empowering Affirmations for Writers
In this post, discover 40 empowering affirmations for writers to affirm your worthiness, connect to your creativity within, and embrace your ability to create anything you want in this life.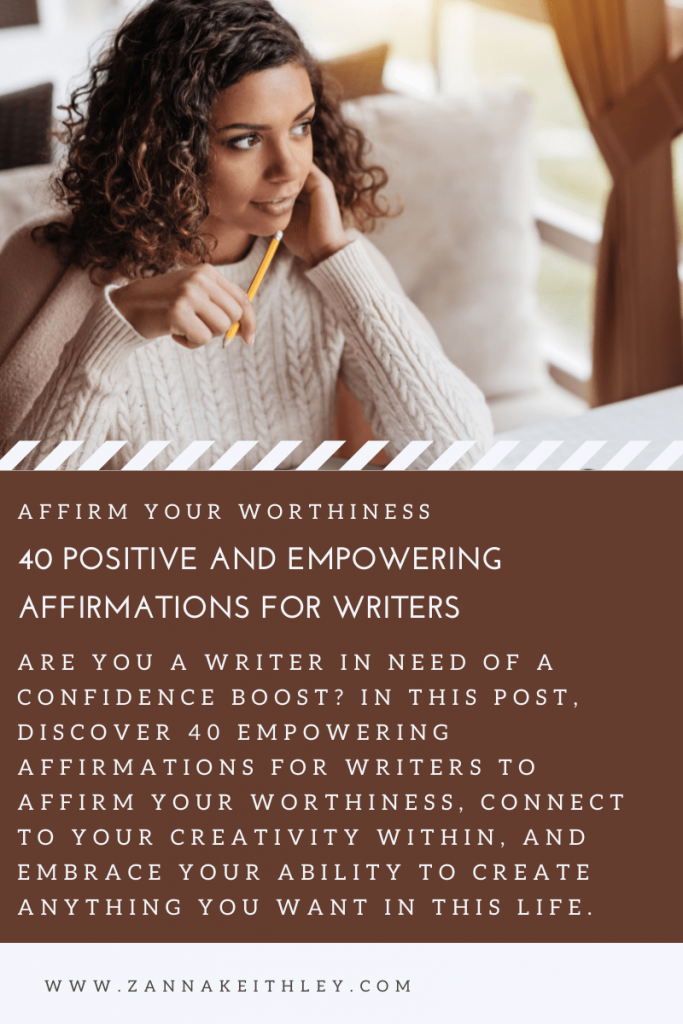 Your Worthiness as a Writer
When I was 7 years old, I was walking through the mall, holding my mom's hand, peering into all of the stores as we passed by. Clothing store. Clothing store. Shoe store. Candy store. Bookstore…
…wait.
Bookstore.
This is what I remember about that moment: time moving in slow motion. The softness of my mom's hand in mine. And an inner knowing swirling through my heart, unlike anything I'd ever experienced before.
That was the moment I knew I was going to be a writer when I grew up.
Over the next few years, I explored different types of writing. One minute, I wanted to write young adult fiction, and the next, I wanted to write I Know What You Did Last Summer-style horror movies. I read books carefully, studying how authors set up scenes and wrote dialogue, mimicking their styles until I eventually started to discover my own voice and style as a writer.
I've gone through all of the ups and downs that many writers have experienced; I've had months during which writing was the only thing I wanted to do in my spare time, and I've gone months without writing a single word. I've written words that I've felt unbelievably confident in, and I've gone through spells where nothing I write is ever good enough (in my head). I've felt the highs of success and the lows of rejection and seeming failure.
But whenever I begin to feel like maybe I'm just not meant to be a writer, I go back to that original moment when I was seven years old: that deep, inner knowing that this is what I'm meant to do when I grow up. That knowing is still there, and even now, I still feel like I'm growing up. I'm still exploring my voice and making new discoveries as a writer each and every day.
I didn't always feel worthy, but I know now, I have always been worthy and always will be worthy of being a writer.
And if nothing else, that's what I want you to know, too: you are worthy. You are enough. You have what it takes. The creativity, inspiration, and divine flow of the Universe are available to you at all times. Some days, you just have to stop chasing inspiration outside of yourself, step back, and go within. Usually, when you slow down for a bit and quiet your mind, everything you've been looking for will come find you. (At least, that's how it always works for me.)
You don't need permission to step out into the world. You just need to know that you are worthy of every single dream that's been put in your heart. All it takes is one tiny moment of courage to take that first step. Then, when you step back and stop trying to control the narrative, you'll see how the Universe is giving you everything you need to succeed. It will lead you down the right path, one courageous step at a time.
You have an incredible gift to offer this world. And the only permission you need to step off the sidelines into the world is your own. And you are worthy. Unconditionally. Infinitely. Always.
Positive Affirmations for Writers
Below are 40 positive and empowering affirmations for writers. You can use these affirmations daily to remind yourself of your infinite power to create anything you want in this life, or you can come back to them in moments when you're feeling unsure of your talents, skills, and/or worthiness. (But I'm here to tell you that you are always worthy.) And for more inspiration, I encourage you to check out my post, 43 Creativity Affirmations to Inspire Your Limitless Imagination. I hope these affirmations can be a powerful guide in your writing journey.
I am a talented and skillful writer.
Writing is my gift that I share with the world.
My words matter.
My voice is powerful.
When I share my words, I share my light.
I have the power to make a positive difference in someone's life.
I have the power to create something beautiful.
I write with purpose and passion.
Endless creativity flows to and through me in all moments.
I have everything I need to create something incredible.
My greatest inspiration exists within me.
When I slow down, the inspiration I've been seeking finds me.
I am worthy of success as a writer.
I have what it takes to succeed and thrive.
I define success on my own terms.
There is somebody out there who is excited to read my words.
My writing may not be for everybody, but it is for somebody.
My success cannot take away from another's, and another's success cannot take away from my own.
The Universe put this dream in my heart for a reason, and I'll follow it as far as it takes me.
Anything I can imagine, I can create.
I am creative, passionate, and inspired.
I embrace creative and imaginative thinking.
I am excited to write.
I write in a beautiful state of effortless flow.
I am excited to discover the words that spill from my fingertips.
I breathe love into the worlds that I create with my words.
I am a powerful creator.
I was born to write.
I am worthy and capable of creating the most beautiful words.
I release all blockages that obscure access to the infinite pool of creative ideas I possess within.
I release my inner perfectionist and allow myself to embrace joy and flow.
My words don't have to be perfect to be worthy and meaningful.
In all of its ups and downs, writing is a beautiful adventure.
I am allowed to take breaks from writing when I need to.
My worthiness as a writer is not dependent on my achievements.
Every rejection is a redirection to somewhere more beautiful than I can even imagine.
I embrace construction criticism as an opportunity for growth.
I continue to discover beautiful words and ever-flowing sources of inspiration within.
The infinite power of the Universe flows through my fingertips.
My voice, words, ideas, and presence all matter. The world needs the magic inside of me.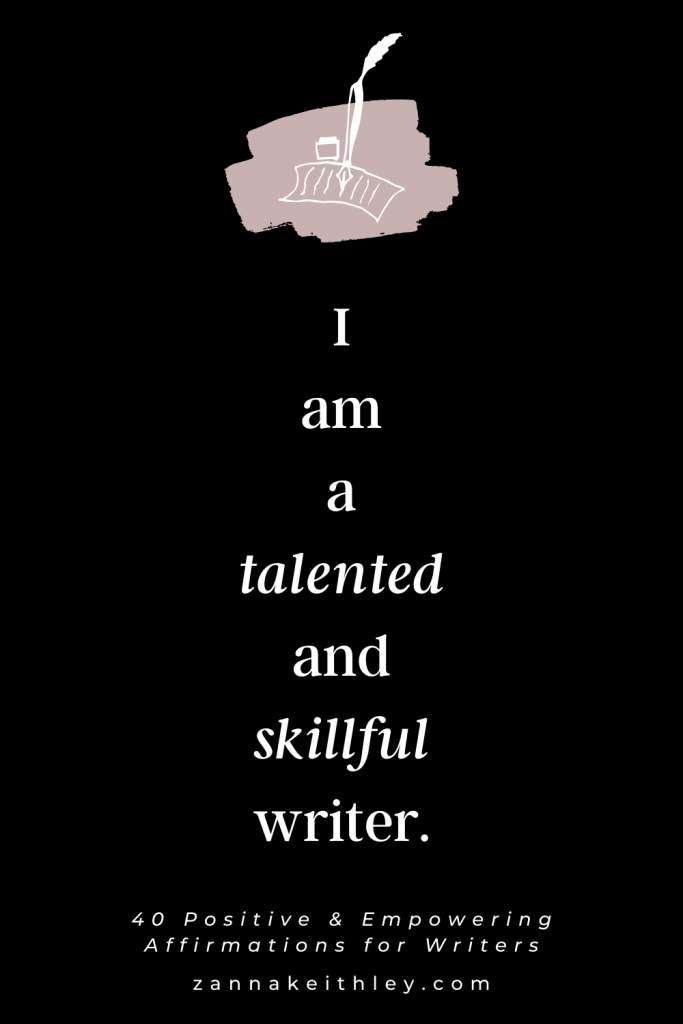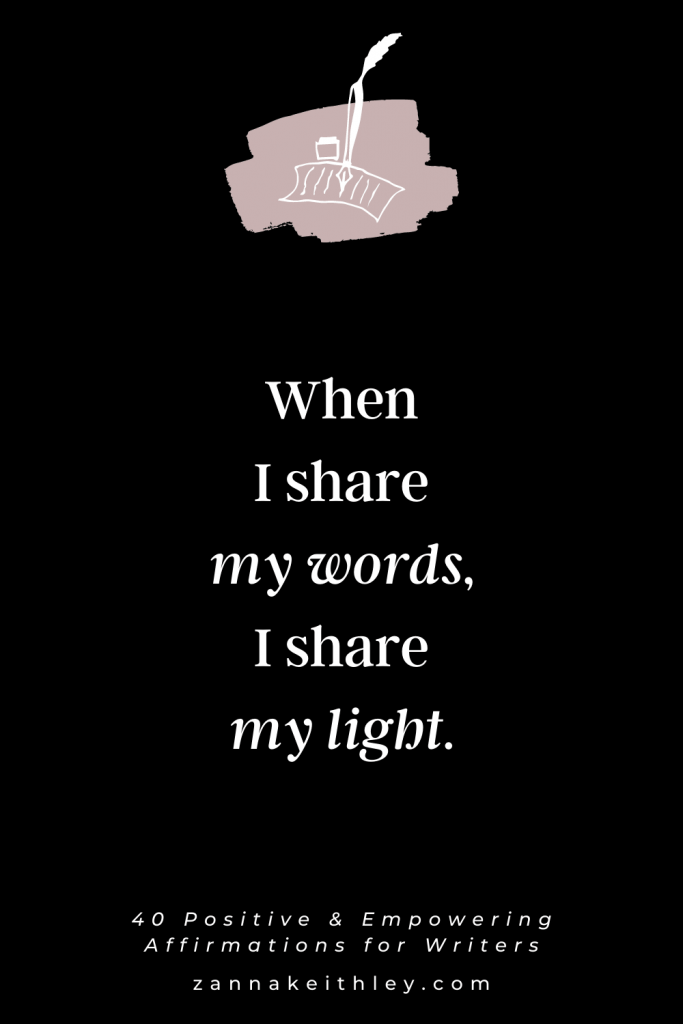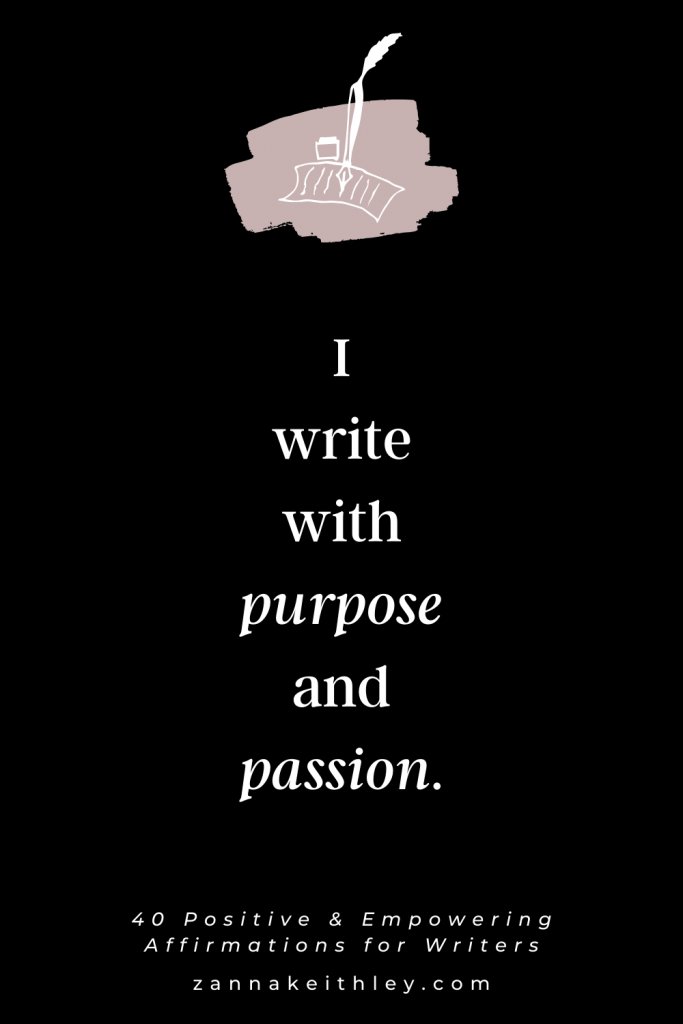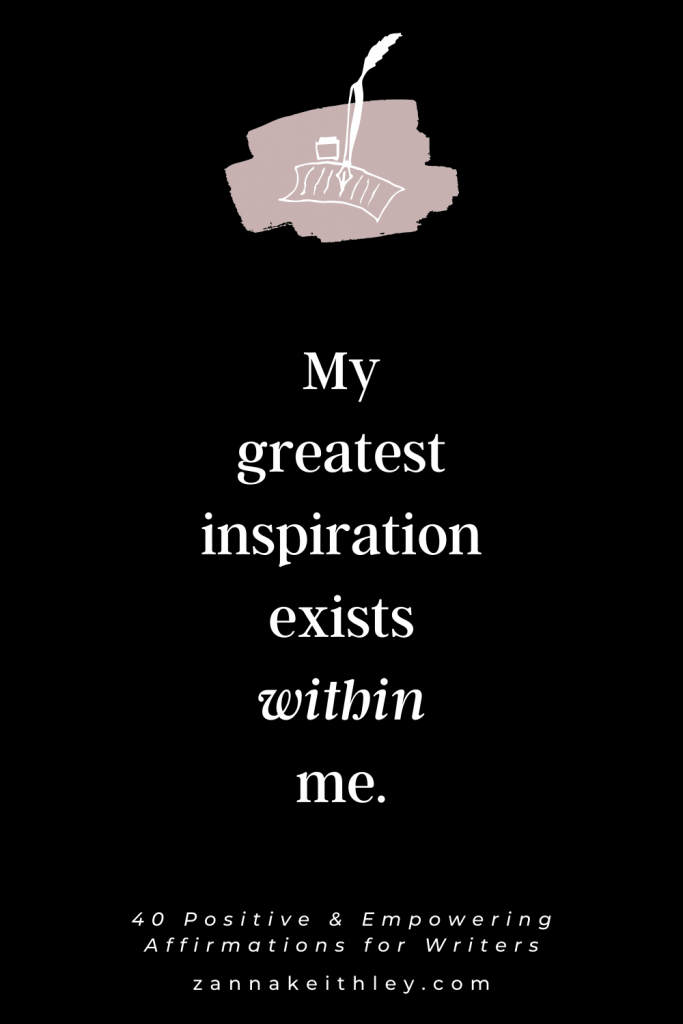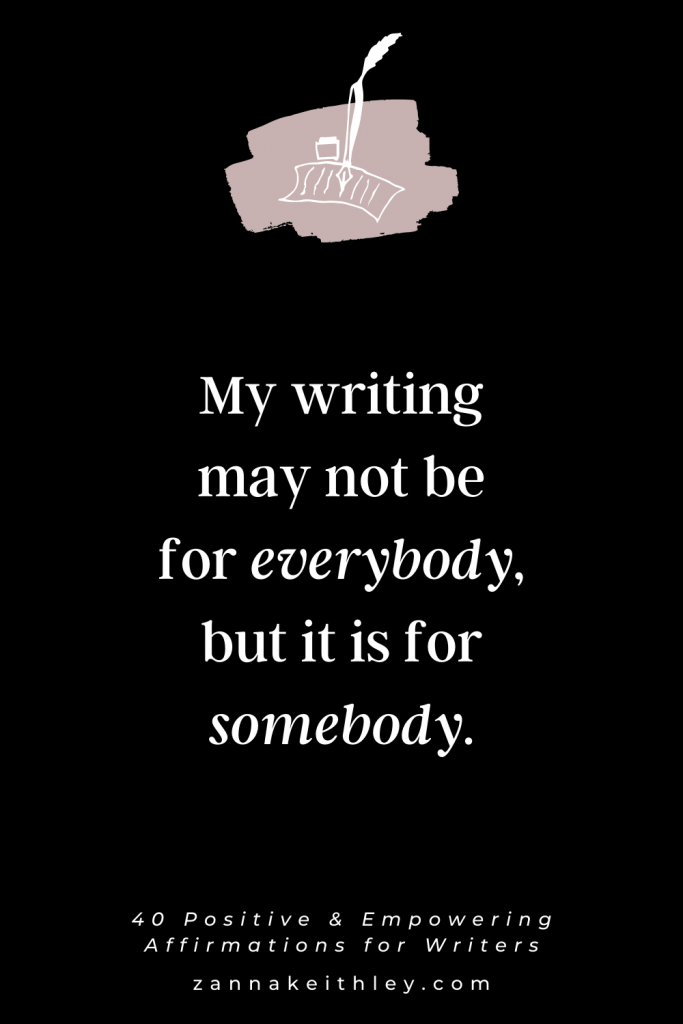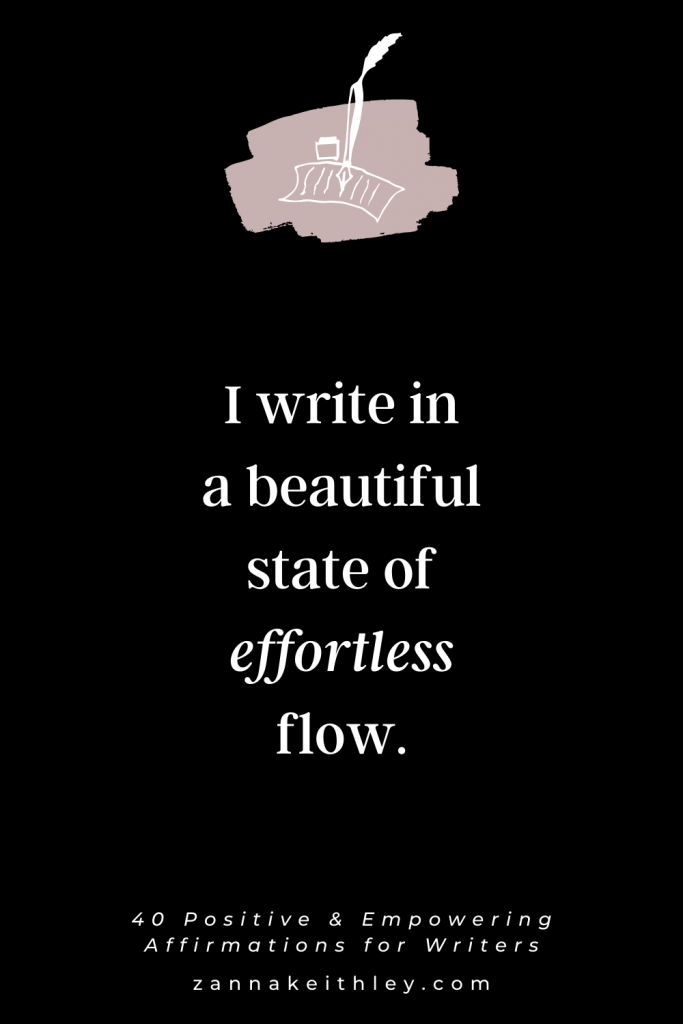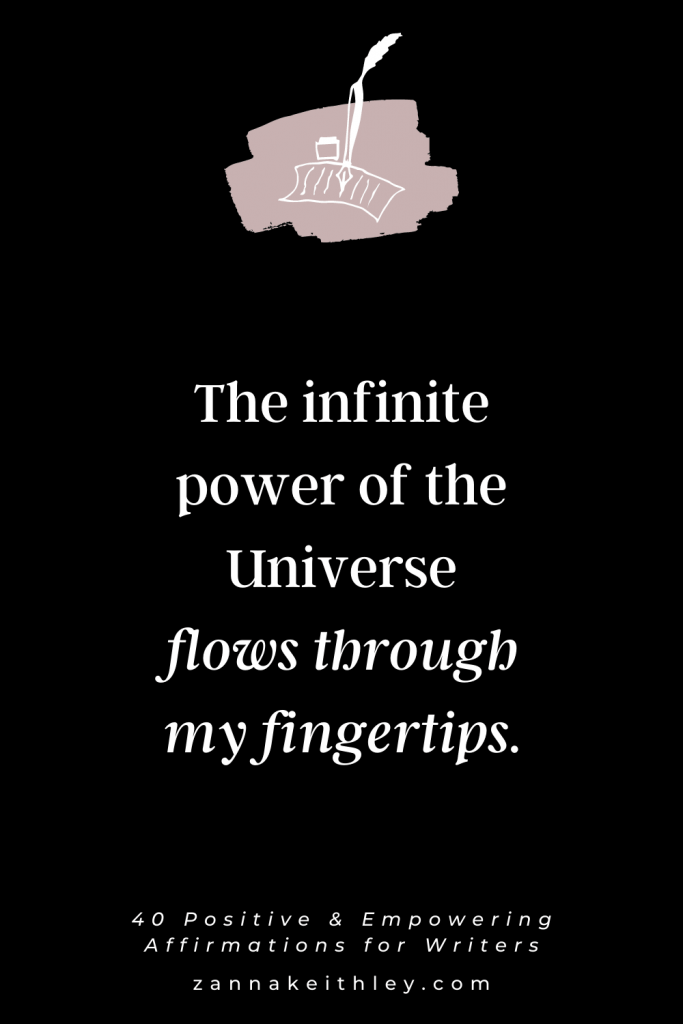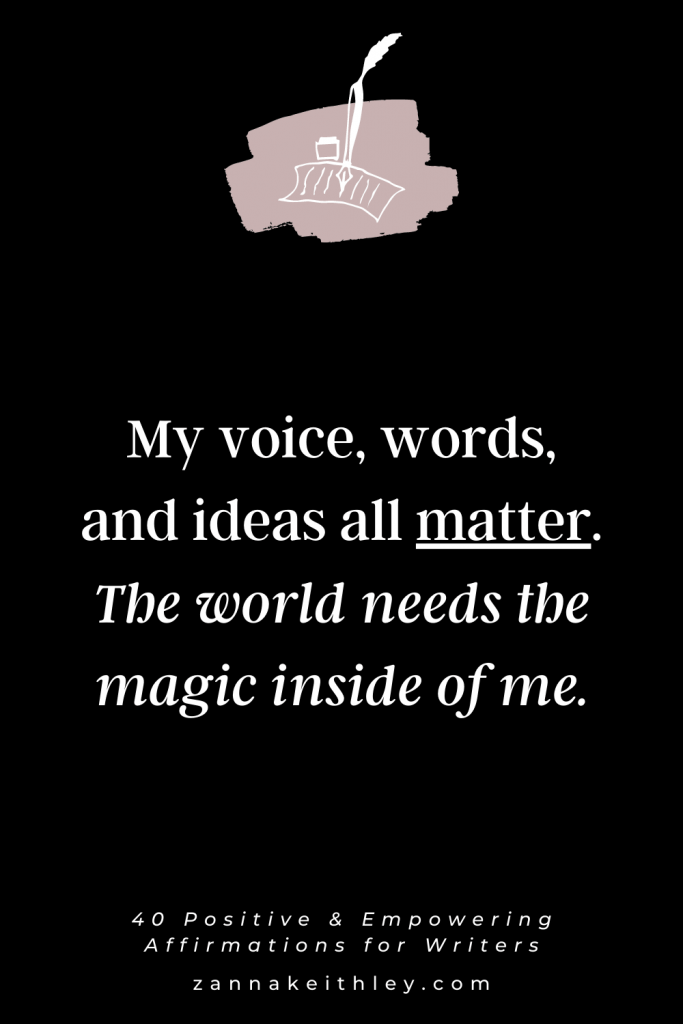 ---
Are you looking for more uplifting affirmations? Be sure to connect with me on Instagram, where I post daily affirmation stories every single morning! And don't forget to follow me on Pinterest where I'm pinning positive affirmations and empowering quotes every single day!
---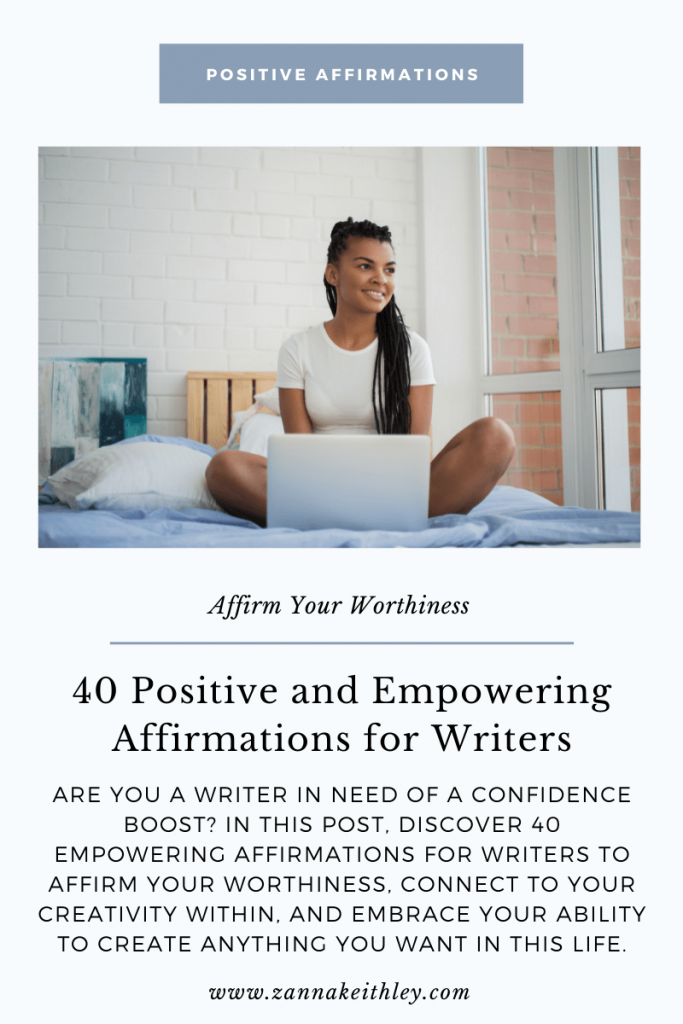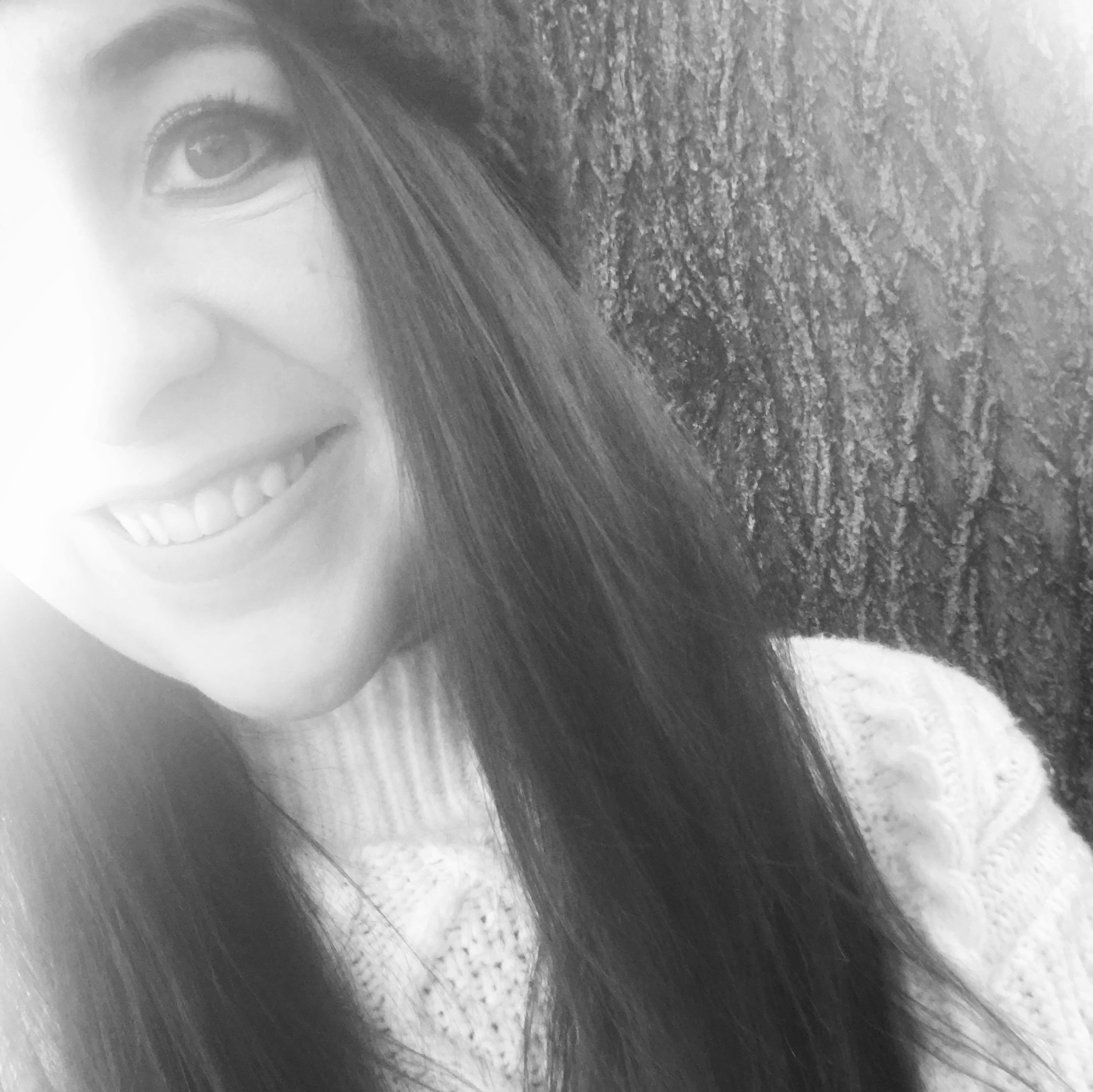 Hi, I'm Zanna! I'm a blogger/freelance writer living in Boise, Idaho. My mission is to help you break through the barriers holding you back from accessing infinite abundance and to inspire you to gather the courage and confidence to follow your dreams.