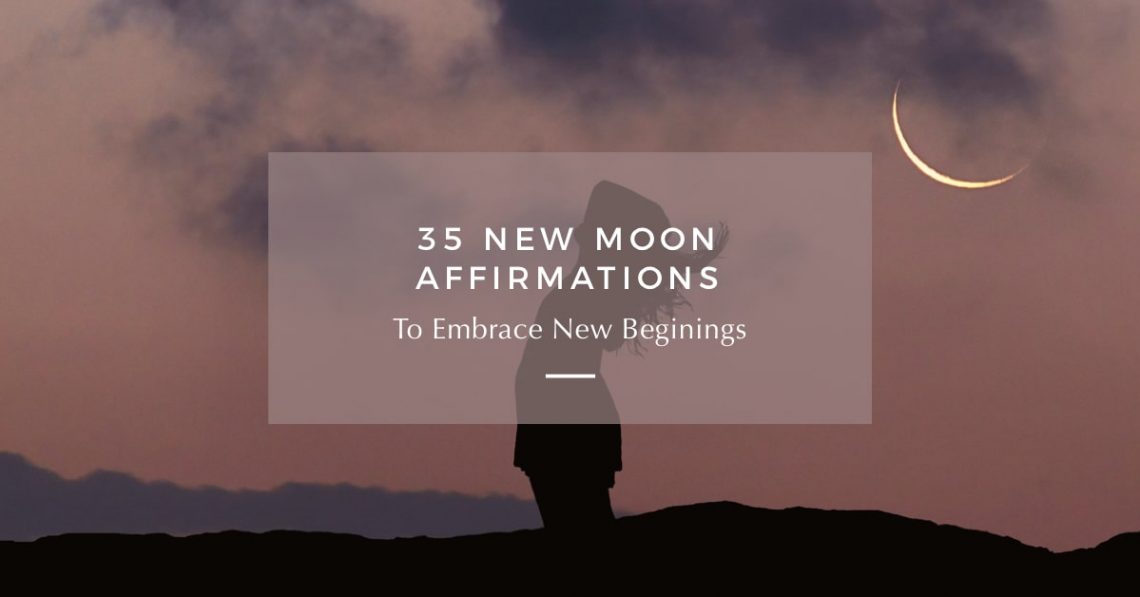 35 New Moon Affirmations to Embrace New Beginnings
In this post, discover 35 inspiring new moon affirmations to set intentions, release what no longer serves you, and embrace the beauty of new beginnings. Plus be sure to download your free new moon affirmations and journal prompts at the bottom of this post!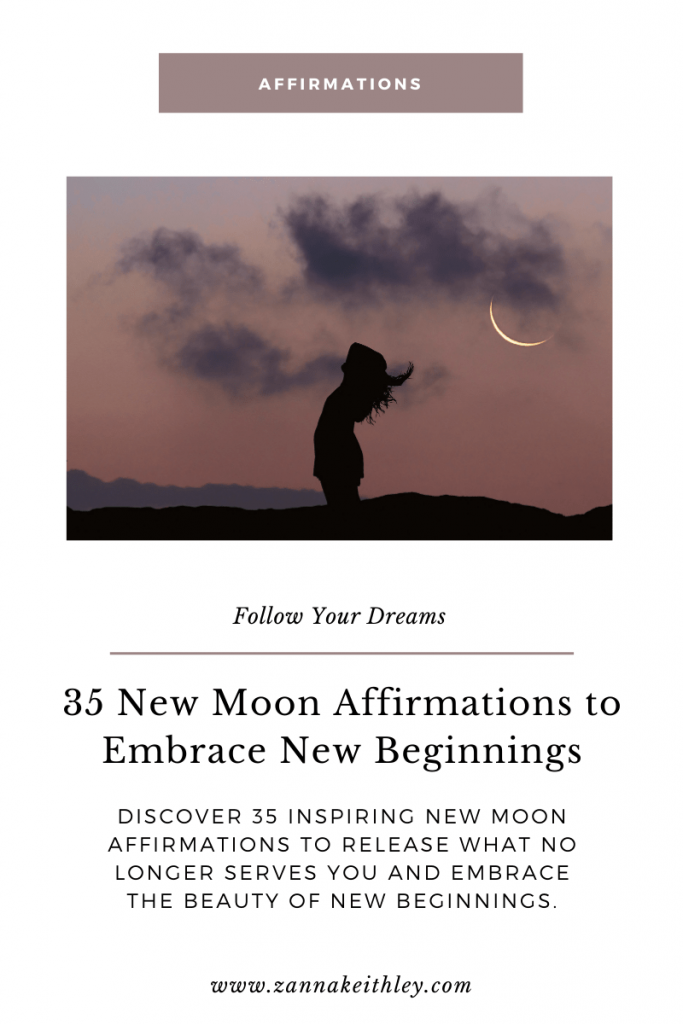 New Moon Meaning & Symbolism
In astronomy, a new moon occurs every 29.5 days and marks the first lunar phase, representing the beginning of a new lunar cycle. Generally, there is one new moon every month, though sometimes, there will be two; this rare second new moon of the month is called a black moon. (A black moon occurs once every 32 months.)
In many ways, the new moon can be viewed as a cosmic reset. Just as the moon seems to turn inward, so do we. The new moon is the perfect time for getting in touch with your inner self and gauging where you are and what you want with your life.
What do you truly desire? What dreams have been planted in your heart? What goals do you want to achieve over the next month? Do you possess any limiting beliefs that you want to release?
These are just some of the questions you can begin to ask yourself as you embrace the revitalizing energy of the new moon.
The new moon represents fresh starts and new beginnings. You can imagine that you have a blank canvas in front of you, and you get to paint your future with anything and everything you desire in this life.
Here are some ideal new moon practices for goal-setting, connecting with your inner self, and manifesting your dreams:
Write down your goals and intentions.
Visualize yourself planting your intentions in the earth.
Visualize the dream life you want to create for yourself.
Get in touch with yourself through journaling. Here are a few sentences you can use to start your new moon journaling:

"I am releasing . . ."
"I am setting the intention to . . ."
"I am manifesting . . ."
You can also ask yourself: "What does my soul need?"

Release limiting beliefs, negative thoughts, and anything that doesn't serve or support your mind, body, and spirit.
Repeat new moon affirmations. Write down your affirmations and continue to come back to them throughout the lunar cycle.
New Moon Meditation
Find a quiet spot where you won't be distracted or interrupted. You can use candles, crystals, or essential oils if you wish. Find a position that feels most comfortable for you. You can sit cross-legged on the floor, on a chair with your feet planted on the floor, or laying down on the ground. If you have a meditation table, this is an ideal time to sit in front of it. You might also decide to go outside to connect with the earth.
Close your eyes. Think of three intentions you want to set. These intentions can be as seemingly big or small as you'd like. Imagine that you're holding three seeds. These seeds represent your intentions. Take the first seed and imagine yourself gently planting it in the earth in front of you. See your dreams coming true in your reality, and feel the positive emotions associated with this dream coming true. Express gratitude to the universe for supporting you in your dreams. Repeat this with the second seed, planting another intention in the earth in front of you. Finally, repeat this process with the third seed.
Once all your intentions have been planted, release them to the universe. Express gratitude, and allow true peace to fill every cell of your being as you know that you are exactly where you are meant to be, and everything is working out perfectly for you.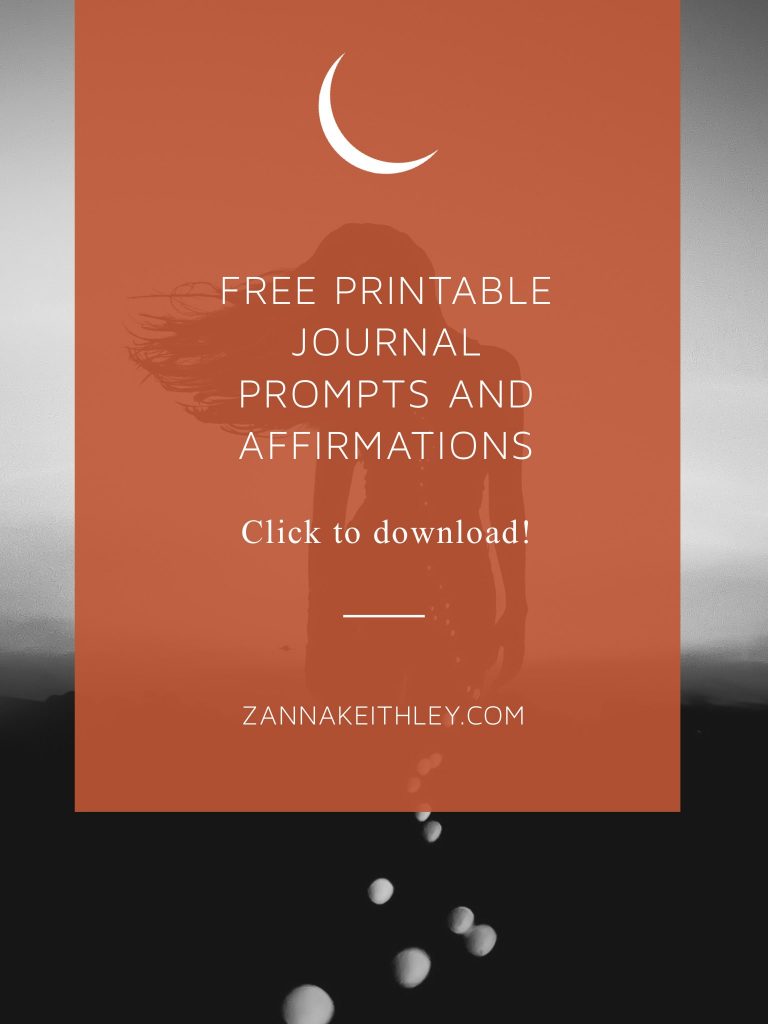 New Moon Affirmations
I release what no longer serves me to make space for new beginnings.
I release the old and heavy. I embrace the new and fresh.
I an open to receiving everything I could ever dream of and more.
My mind is free of resistance and open to all possibilities.
I plant seeds of abundance throughout my inner and outer worlds.
I embrace my ability to create anything I want in this life.
I can create the life of my dreams.
I release the burdens of my past and allow my soul to move forward without limitations.
I open my heart to receive beautiful miracles and unlimited blessings.
I make space for love, abundance, and prosperity to flow to and through me.
I am ready and willing to receive all of the miracles and magic coming my way.
I courageously walk through every door of opportunity.
I am fearless in the pursuit of what sets my soul on fire.
Incredible breakthroughs are at my fingertips.
I focus my vision on creating the future I desire.
I am motivated, focused, and committed.
I am ready to start a new chapter filled with limitless possibilities.
I welcome love in all forms into my life.
I open my heart to promising opportunities that bring me joy and growth.
I embrace change, knowing it is for my highest good.
I listen to my intuition and take inspired action to achieve my dreams.
I accept healing energy from a higher power.
As I move forward, I become stronger, better, and more resilient.
I embrace the fresh starts and new beginnings of this moment.
I inhale love and exhale my fears.
I radiate pure love, light, and positivity.
I trust that everything is always working out for my highest good.
I am tuned into passion, positivity, and prosperity.
I feel peaceful and relaxed knowing I am exactly where I am meant to be.
I am aligned with the loving will of the universe.
I am worthy of living the life of my dreams.
I am grateful for this moment right now, and I am excited about the path in front of me.
I release the storylines holding me back. I can do anything.
I welcome beautiful abundance into my life.
My dreams are coming true.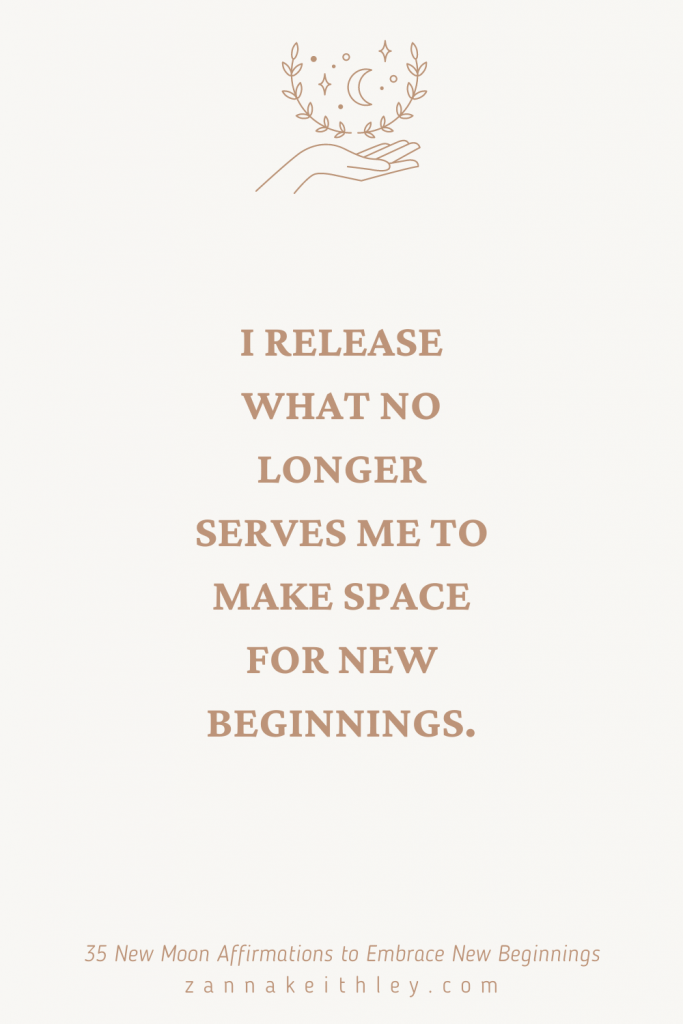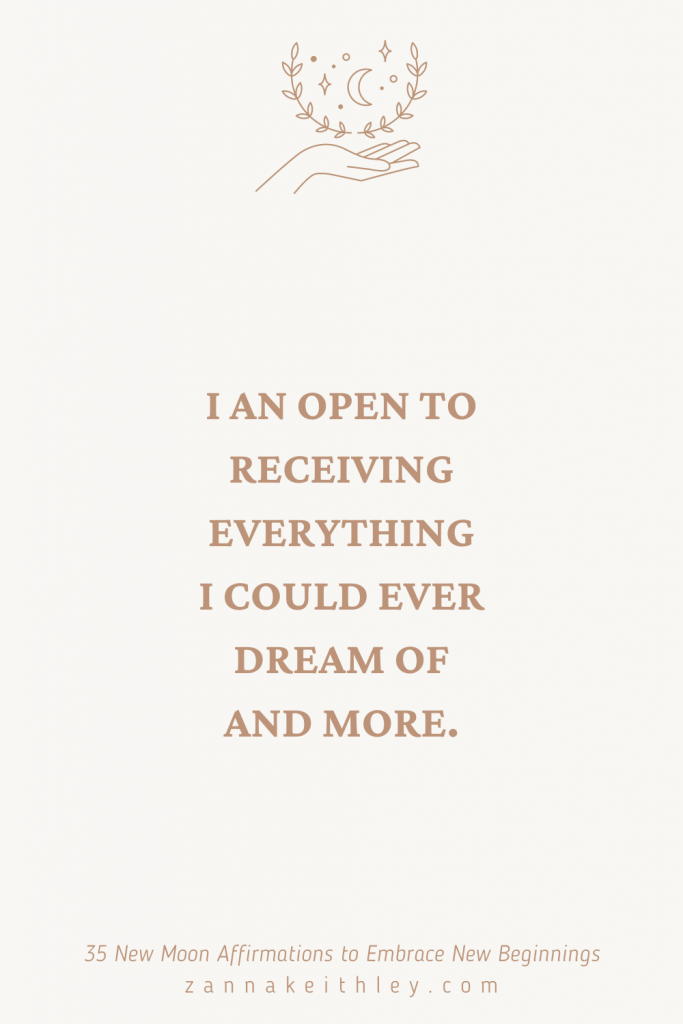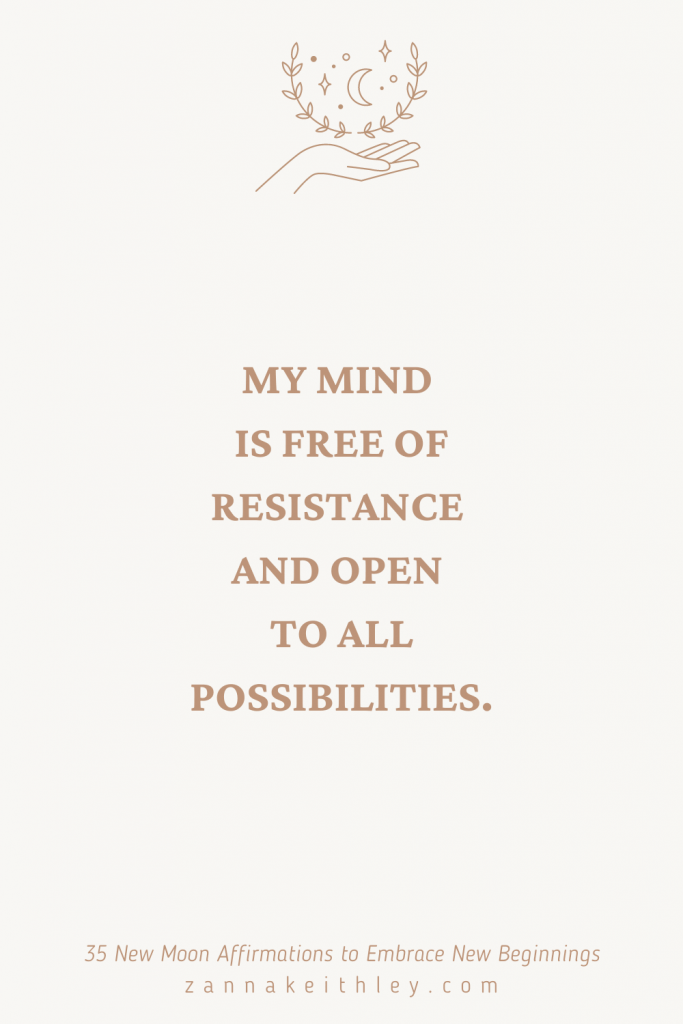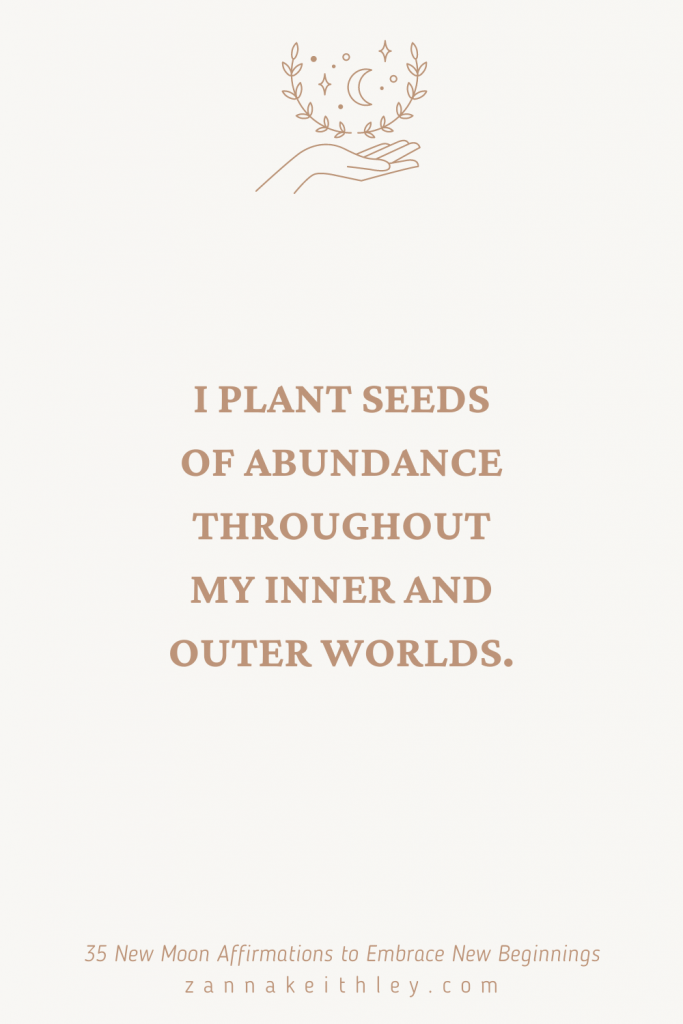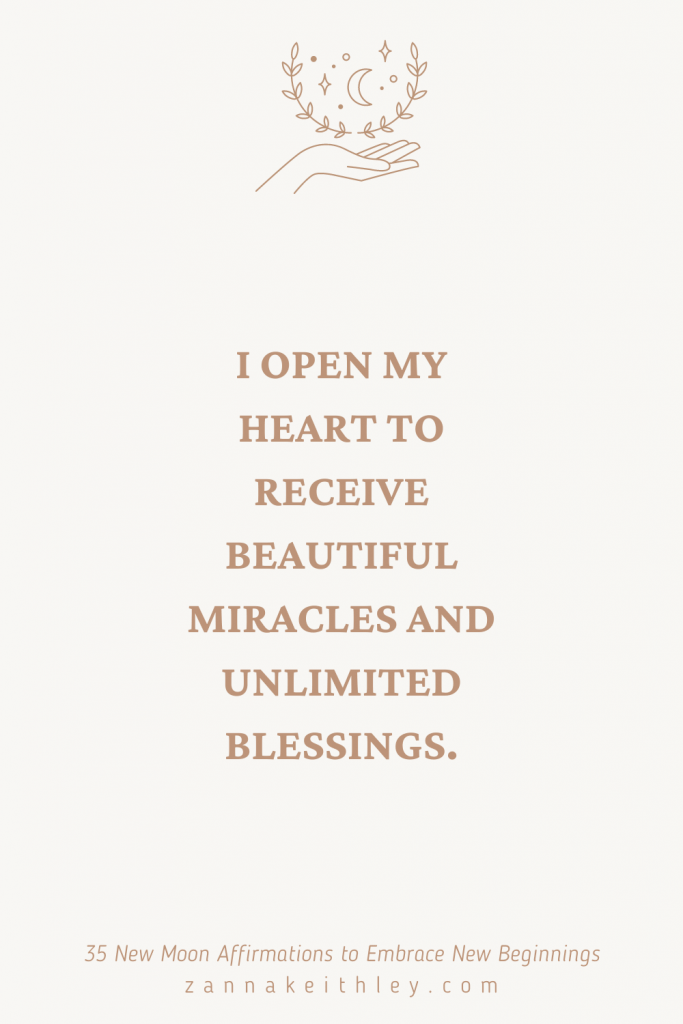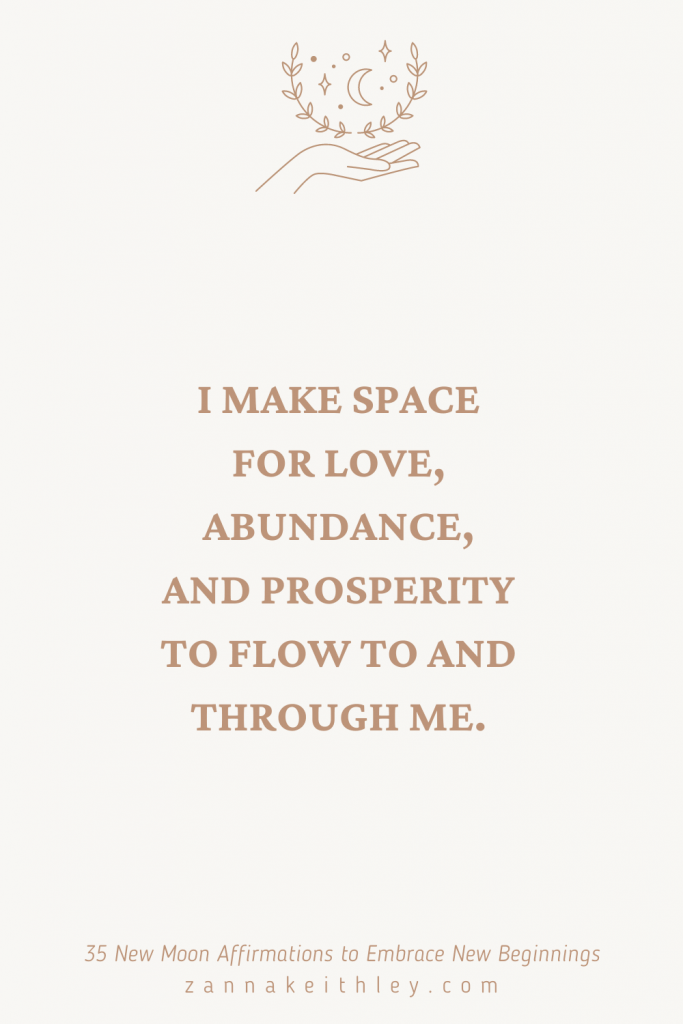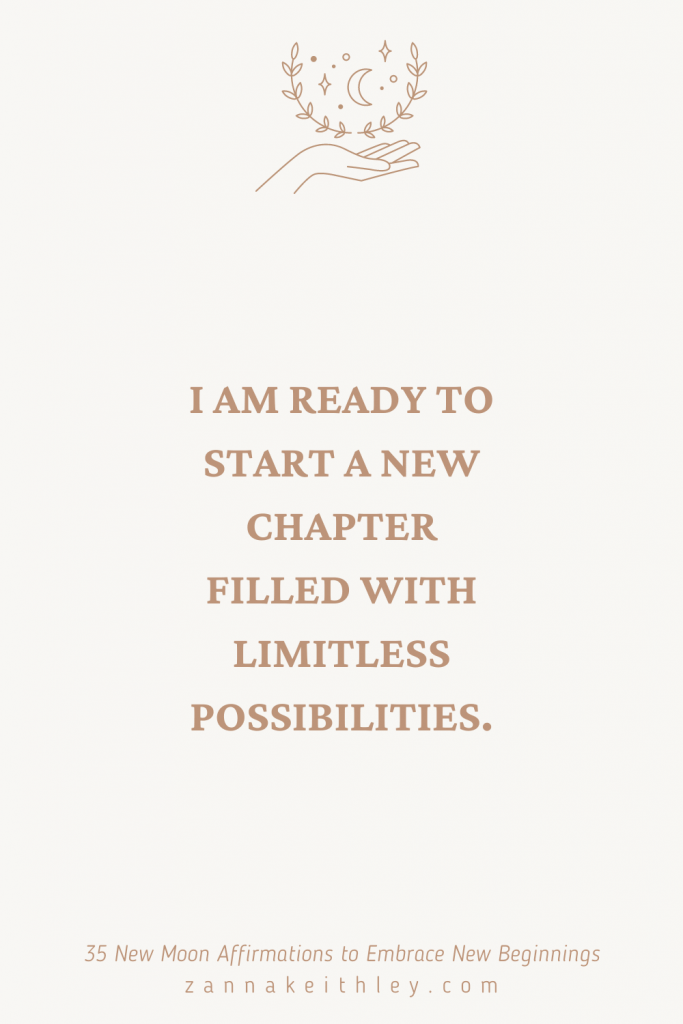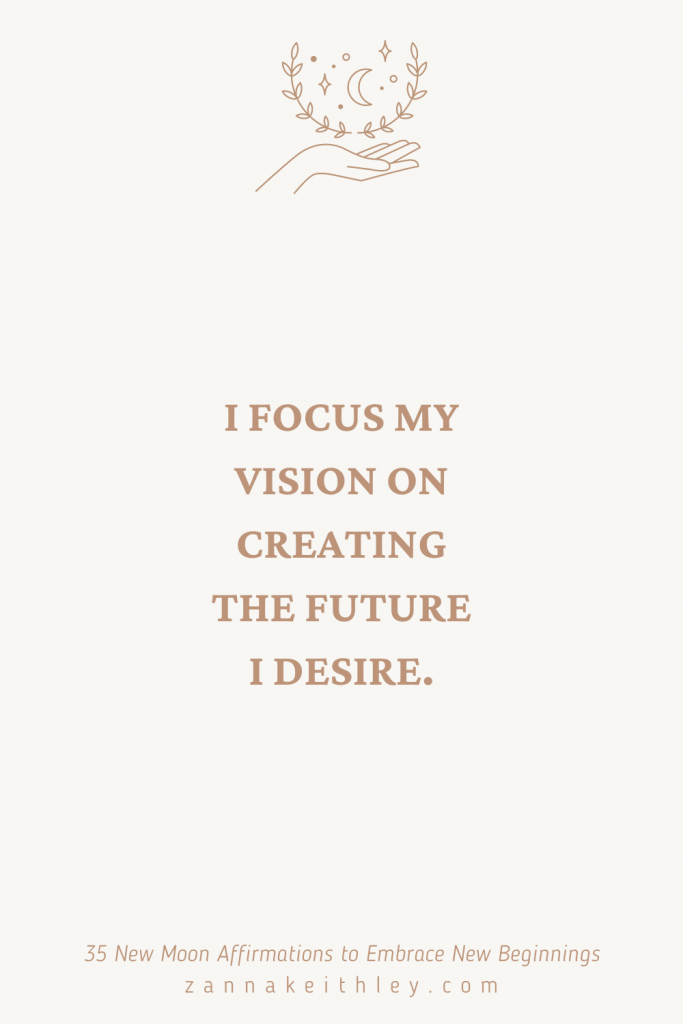 ---
For more resources on spirituality, meditation, manifestation, and all things self-love, be sure to connect with me on Instagram and Pinterest, where I'm posting positive affirmations and empowering quotes daily.
---
Are you ready for your free printable new moon affirmations and journal prompts? Enter your name and email address below for your free printables! (Note that it may take an hour or two for the email to come through.) Plus, receive a weekly newsletter with resources, affirmations, and new blog post updates straight to your inbox. (Don't worry, I hate spam, too! I only send one email a week, never share your personal info, and you can unsubscribe anytime.)
---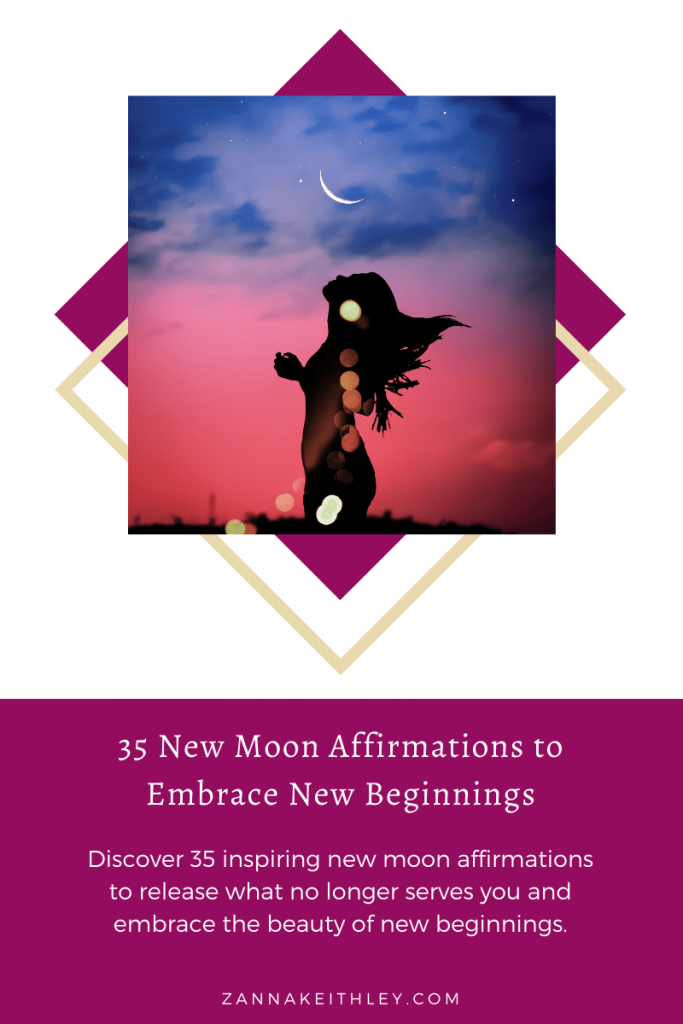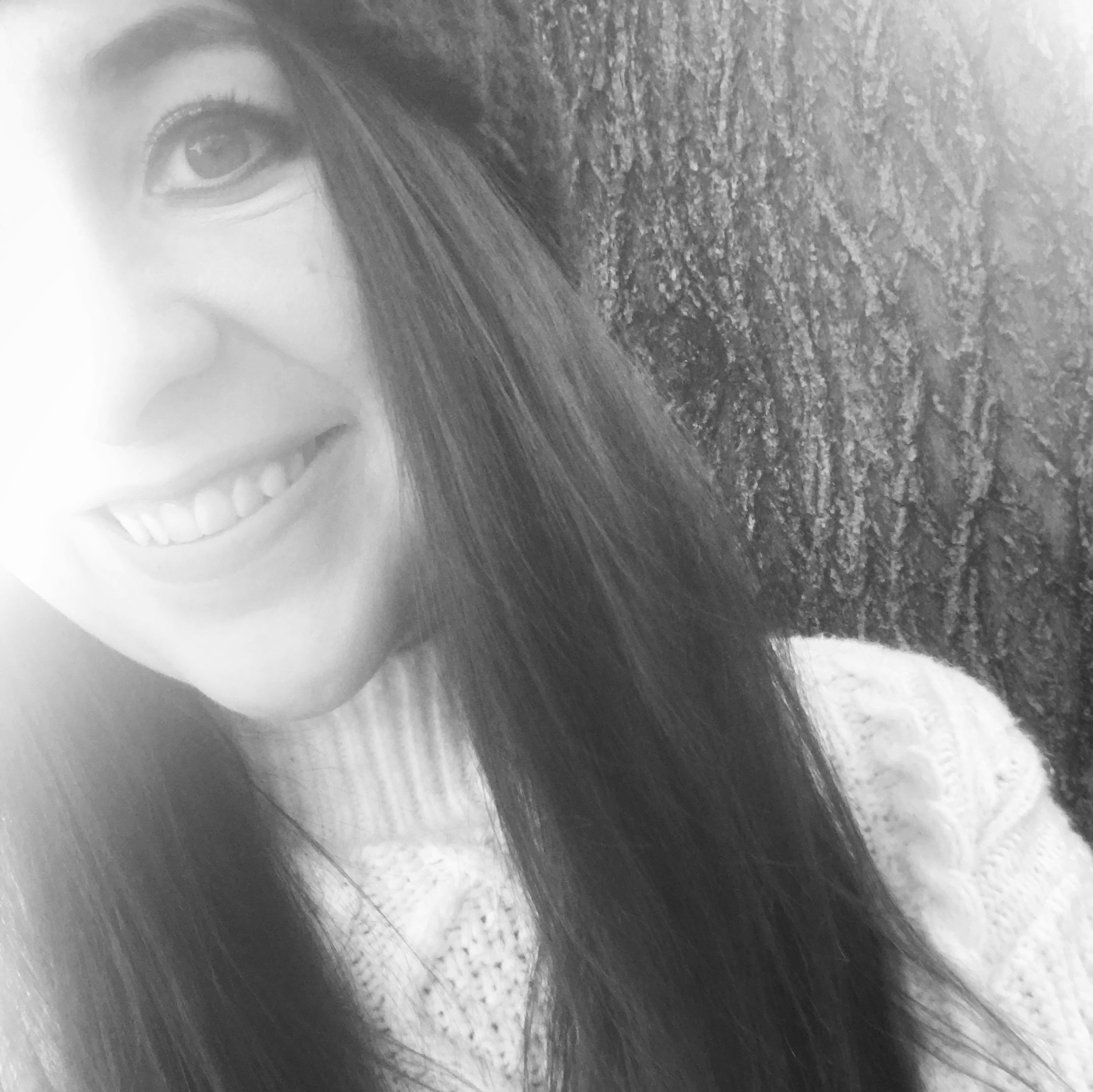 Hi, I'm Zanna! I'm a blogger/freelance writer living in Boise, Idaho. My mission is to help you break through the barriers holding you back from accessing infinite abundance and to inspire you to gather the courage and confidence to follow your dreams.