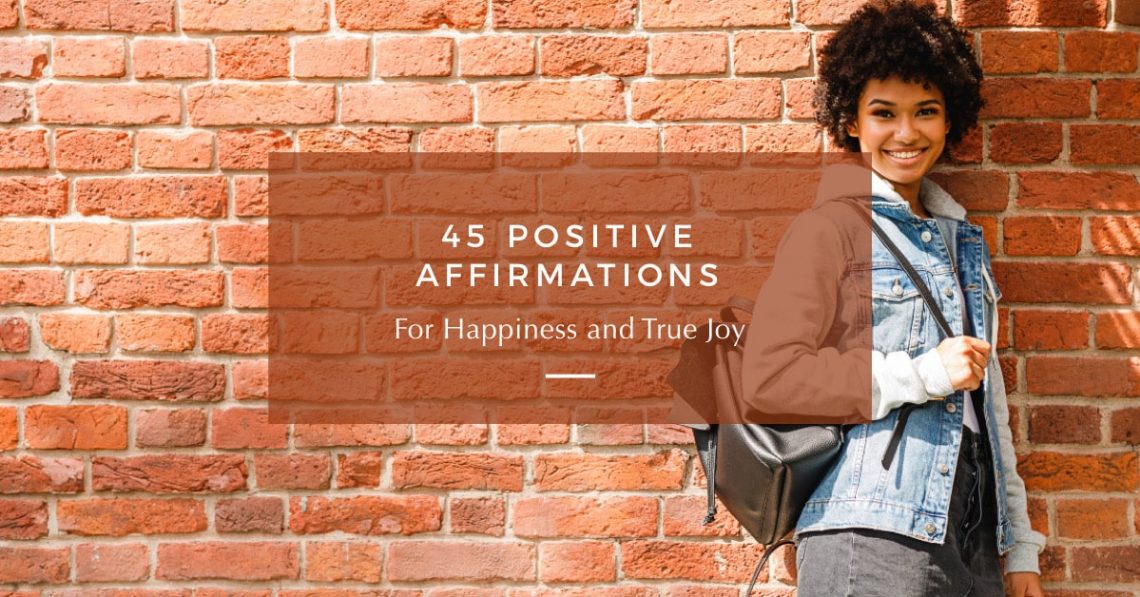 45 Positive Affirmations for Happiness and True Joy
In this post, discover 45 positive affirmations for happiness and joy. These affirmations are designed to help you cultivate a mindset of true joy and appreciation and remind you that you are always worthy of lasting happiness and abundance, no matter what.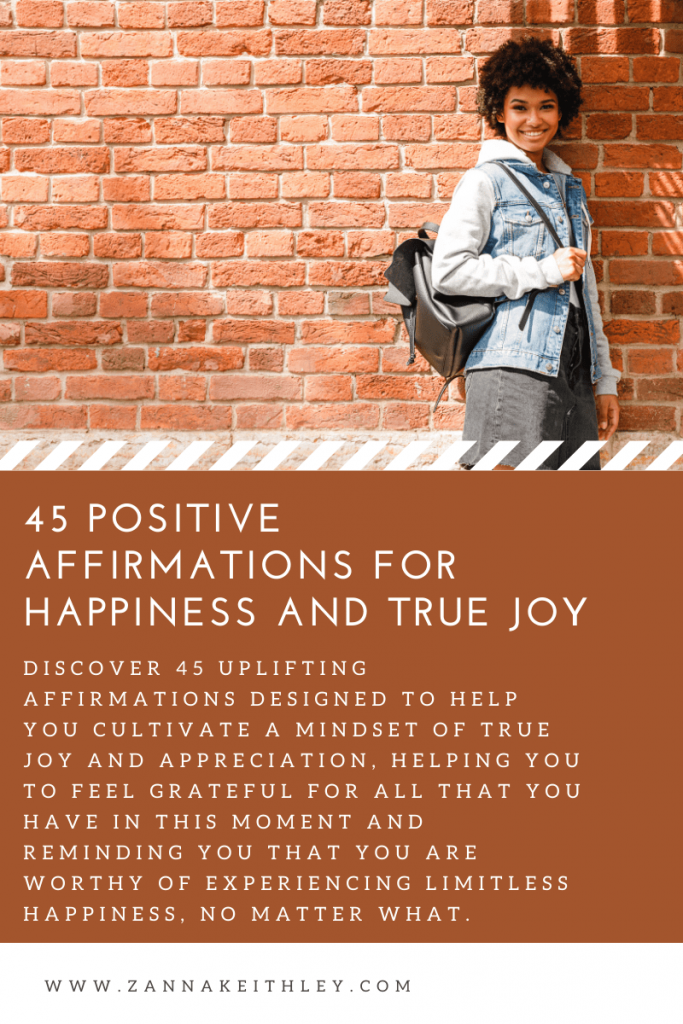 Cultivating Happiness
When I turned five years old, I remember blowing out the candles on my birthday cake and making a wish for limitless candy that I could eat whenever I wanted. M&M's were my favorite, but I wasn't super picky: chocolate candy, fruity candy, hard candies and lollipops . . . I'd take it all.
Okay, maybe not all. Black licorice and spicy candies were a hard pass.
As the next couple years passed by, I'd continue to make wishes for new toys, CDs, and my own stereo so I could lock myself in my room and jam out to Spice Girls and Backstreet Boys without interruptions.
I don't remember when the transition happened, but at some point, a realization had occurred to me. Toys, CDs, and limitless candy were all cool, but what if there was a way that I could have all of that and more?
What if there was one word that could give me everything I had ever wanted?
Happiness.
If I wished for happiness, I thought, that meant that I'd get everything I wanted without there being a catch. I'd get all the things I'd been dreaming of, plus my friends and family would be healthy and happy, too.
It was a win-win for everyone.
My concept of happiness was simple when I was a sweet ten-year-old who wanted nothing more than to ride bikes and read books and jump on my best friend's trampoline. After I graduated high school and began navigating my way through college, I spent a lot of time relearning what happiness truly meant, often overcomplicating it and sometimes believing it would always be just out of reach.
I've come full circle since then, once again simplifying my definition of happiness, but I've also learned something that I didn't quite understand as a young girl.
My happiness never came from all the candy or toys or CDs or any of the things I was given. Sure, those things brought me fleeting moments of joy, but lasting happiness didn't come from things.
Lasting happiness, I learned, comes from within.
I've learned that happiness comes when I make happiness a priority, and even more importantly, happiness comes when I choose it.
And what I've discovered most of all is that happiness is not a result of getting everything I want; happiness comes when I feel grateful for everything I already have.
When I view my life from a perspective of appreciation and abundance rather than scarcity and lack, happiness and joy flow effortlessly into my inner and outer worlds.
Below, you'll find 45 positive affirmations for happiness and joy. These affirmations are designed to help you cultivate a mindset of true joy and appreciation, allowing you to feel grateful for all that you have in this moment. They're also meant to remind you that you are worthy and deserving of happiness right now. Happiness is your birthright, and you were created to live a life of pure joy and abundance.
Positive Affirmations for Happiness
Today is a gift, and I embrace it with positivity.
I begin each day with a grateful heart.
I approach this day with joy and excitement.
I hold the key to my own happiness.
I am pure, positive energy.
I feel healthy, joyful, and vibrant.
I bring light with me wherever I go.
I am filled with energy and excitement.
Limitless joy is my birthright.
I stand in the joy I create from within.
I am radiant, beautiful, and thriving.
I am creative, passionate, and inspired.
I feel joyful, energetic, and alive.
I allow the flow of positive energy to effortlessly move through me.
I live a creative, vibrant, passionate life.
I am vibrating pure joy, abundance, and prosperity.
I am cultivating a beautiful life free of stress, worries, or fear.
I deserve absolute and unconditional bliss.
I am worthy and deserving of a lifetime filled with happiness and joy.
I am in charge of my energy, and I'm the only one who chooses how I feel.
I build my life on the foundation of joy, peace, and prosperity.
I choose to seek the best in every situation.
My happiness comes from within.
I choose happiness, and happiness chooses me.
I am proud of my journey and how far I've come.
I am filled with positive, loving energy.
I am aligned with the highest frequency of love.
My inner joy is infinite, limitless, and abundant.
I concentrate my thoughts on ideas and beliefs that make me feel good.
I focus my vision on creating a life of true joy and prosperity.
Happiness is always at my fingertips.
I deserve to live a joyful, vibrant, passionate life.
I am worthy and deserving of my beautiful dreams.
I am worthy of creating a beautiful life filled with limitless abundance.
I greet each day with gratitude, hope, and positivity.
I choose to feel good.
I am at peace with my past, and I am in love with my present.
I inhale positive energy and exhale my fears.
Success is not the key to my happiness; happiness is the key to my success.
When I focus on gratitude, happiness flows to me easily.
I am grateful for the magic and miracles that today brings.
I find pleasure in the little moments.
When I choose to view my life through the lens of gratitude, more beautiful experiences flow into my life to be grateful for.
Gratitude is the bridge to a life of joy, peace, and abundance.
My life is truly beautiful, and everything is working out perfectly for me.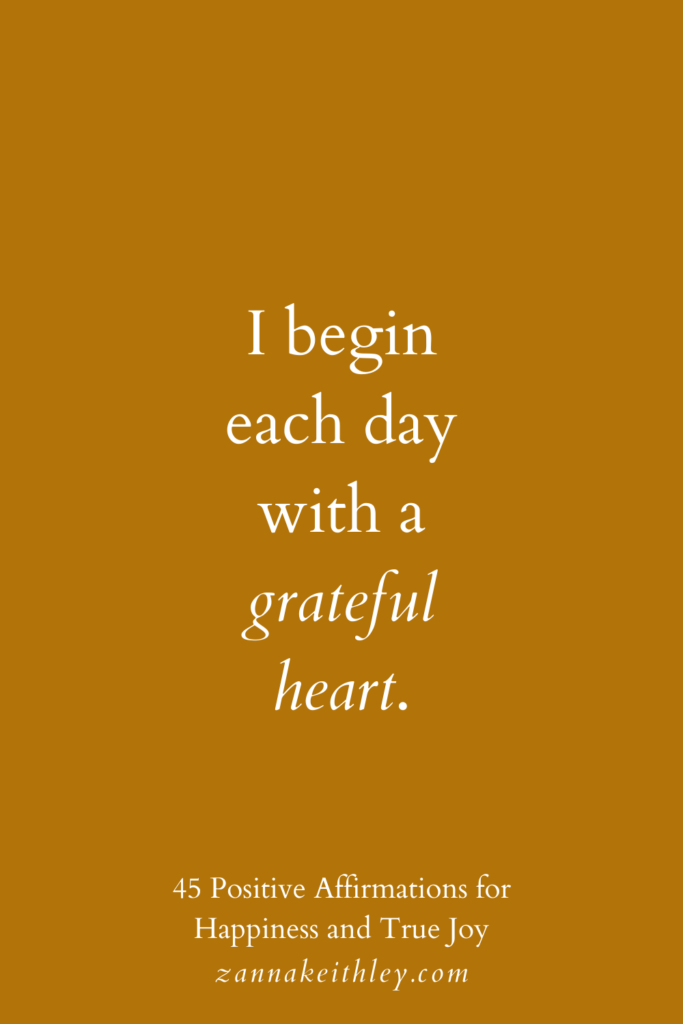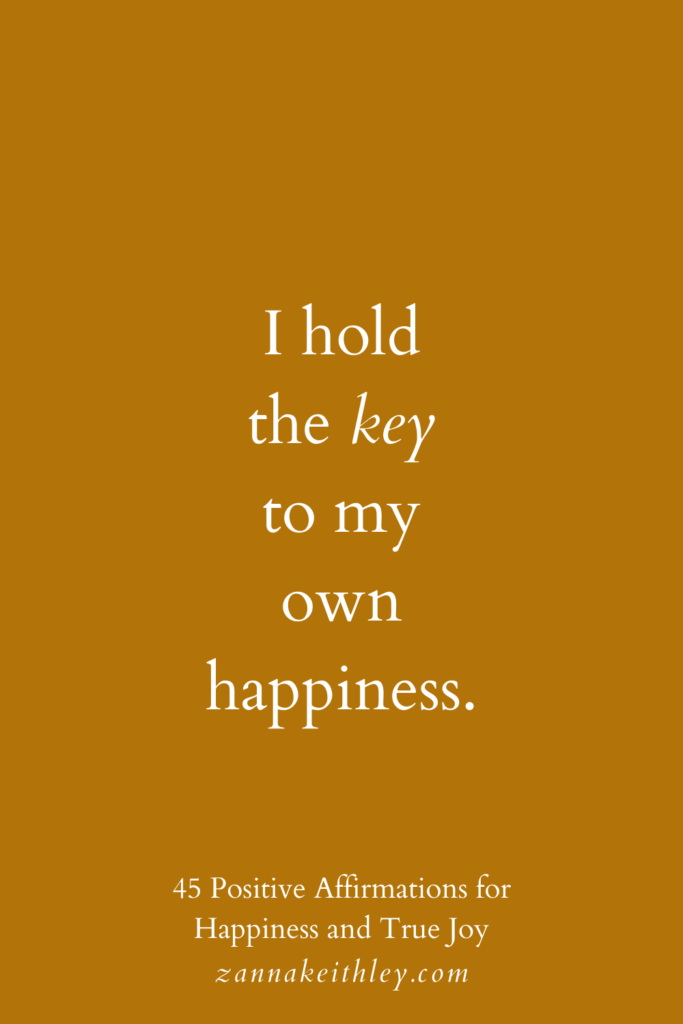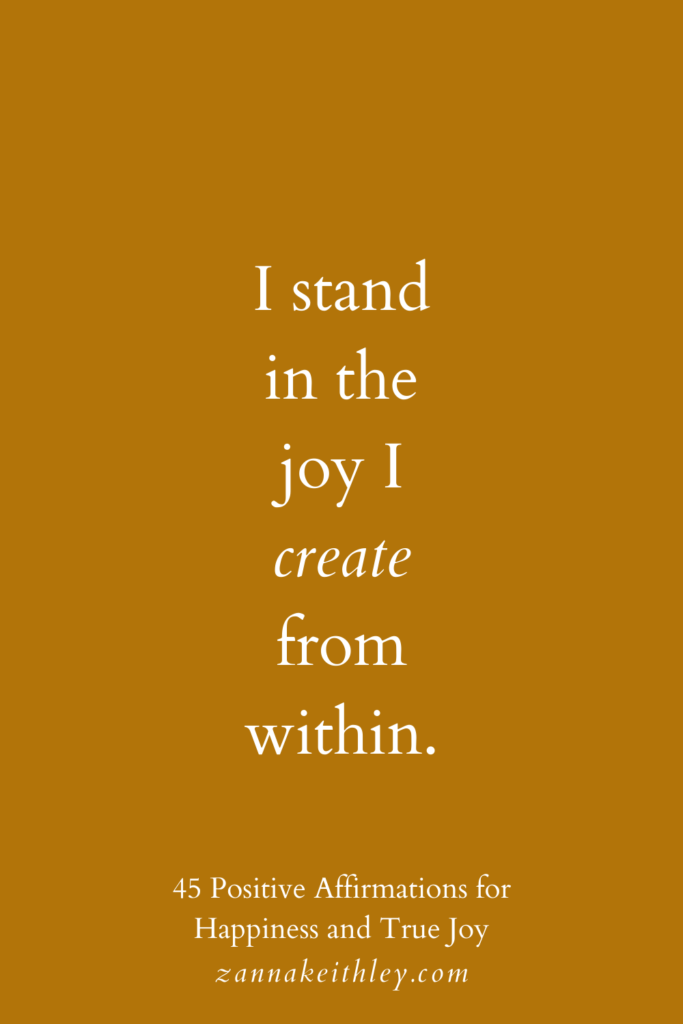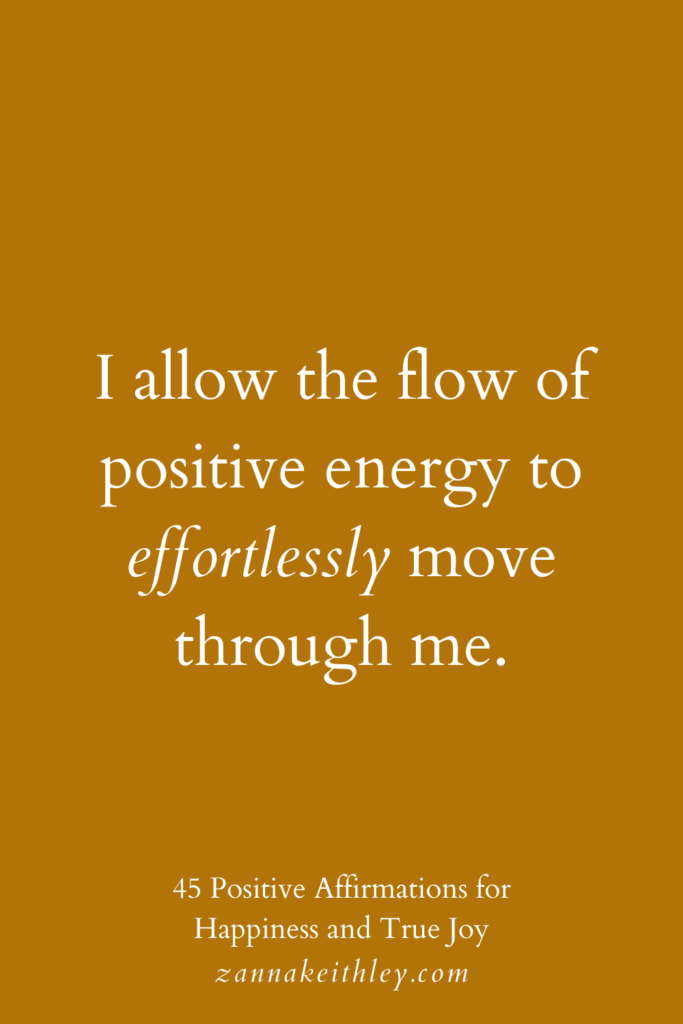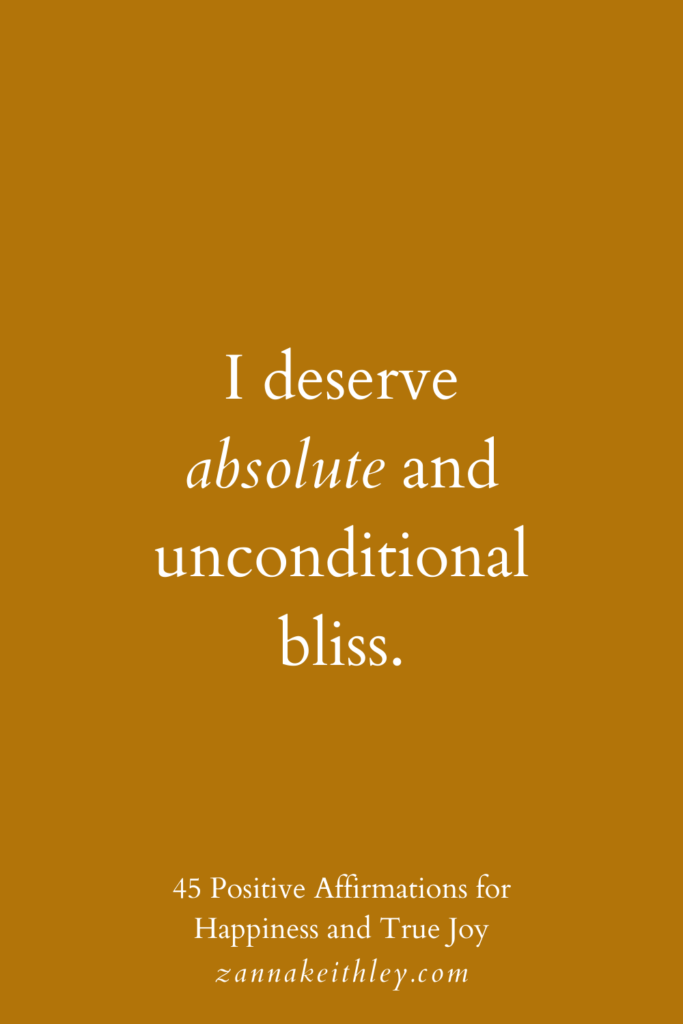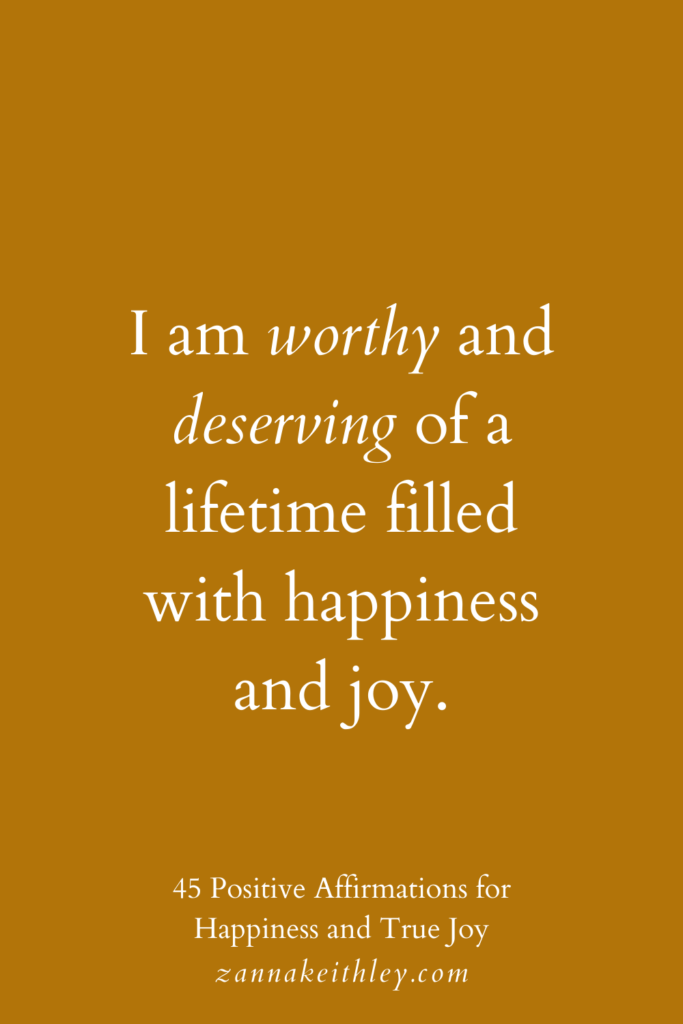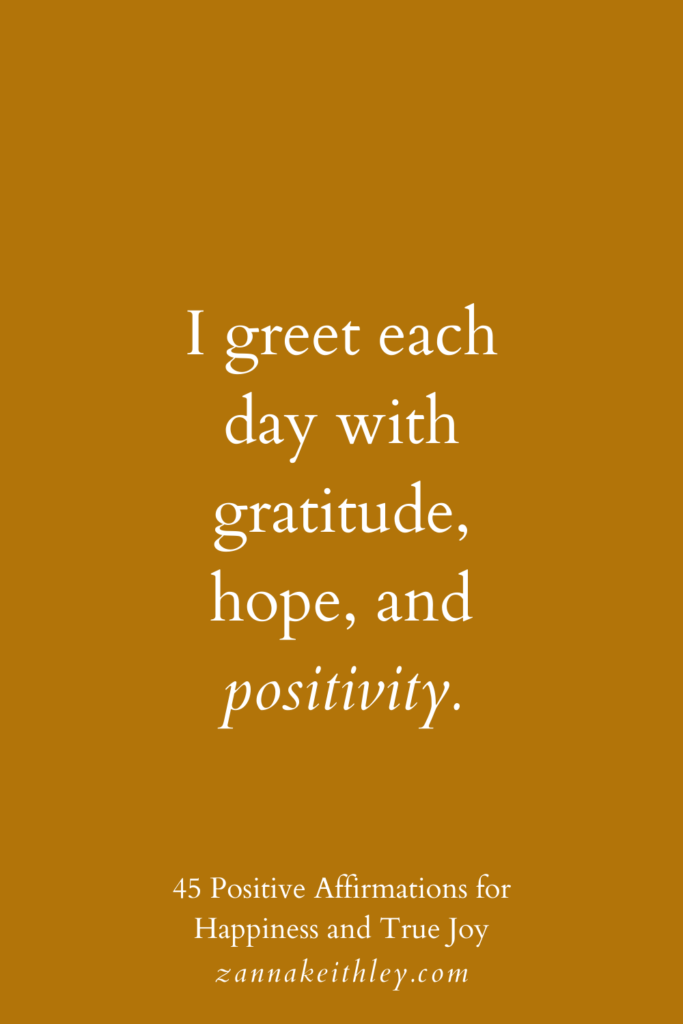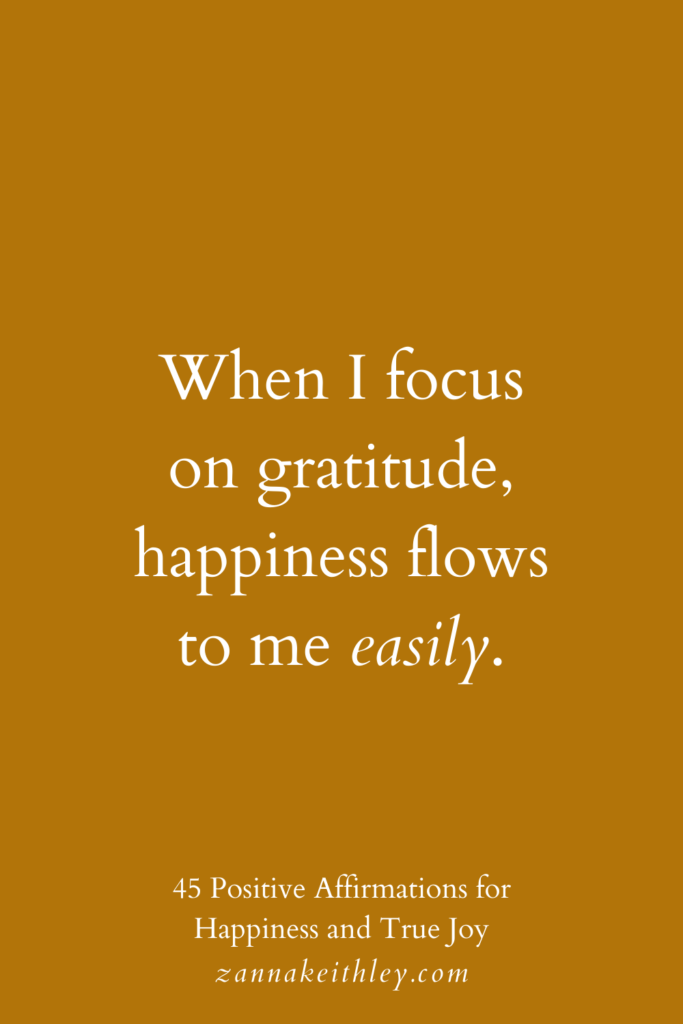 ---
What's your definition of happiness? How do you cultivate true happiness in your daily life? Share your tips and experiences in the comment box below!
And if you want to add uplifting affirmations to your daily routine, be sure to connect with me on Instagram, where I post daily affirmation stories every morning! And don't forget to check out my Pinterest, where I'm pinning positive affirmations and inspiring quotes every single day.
More Articles You May Like
---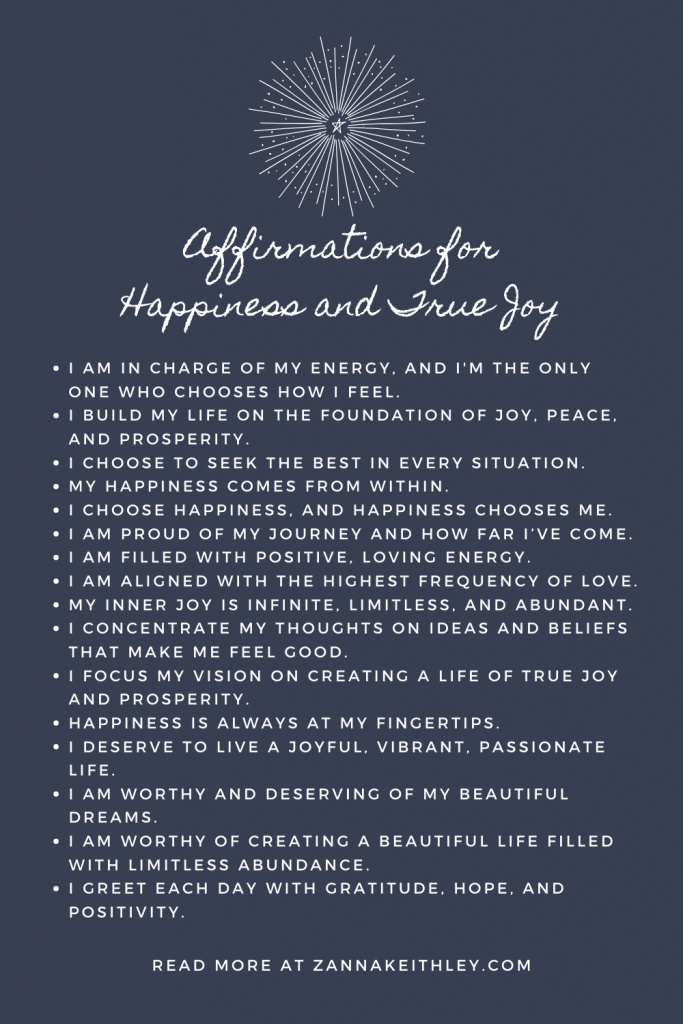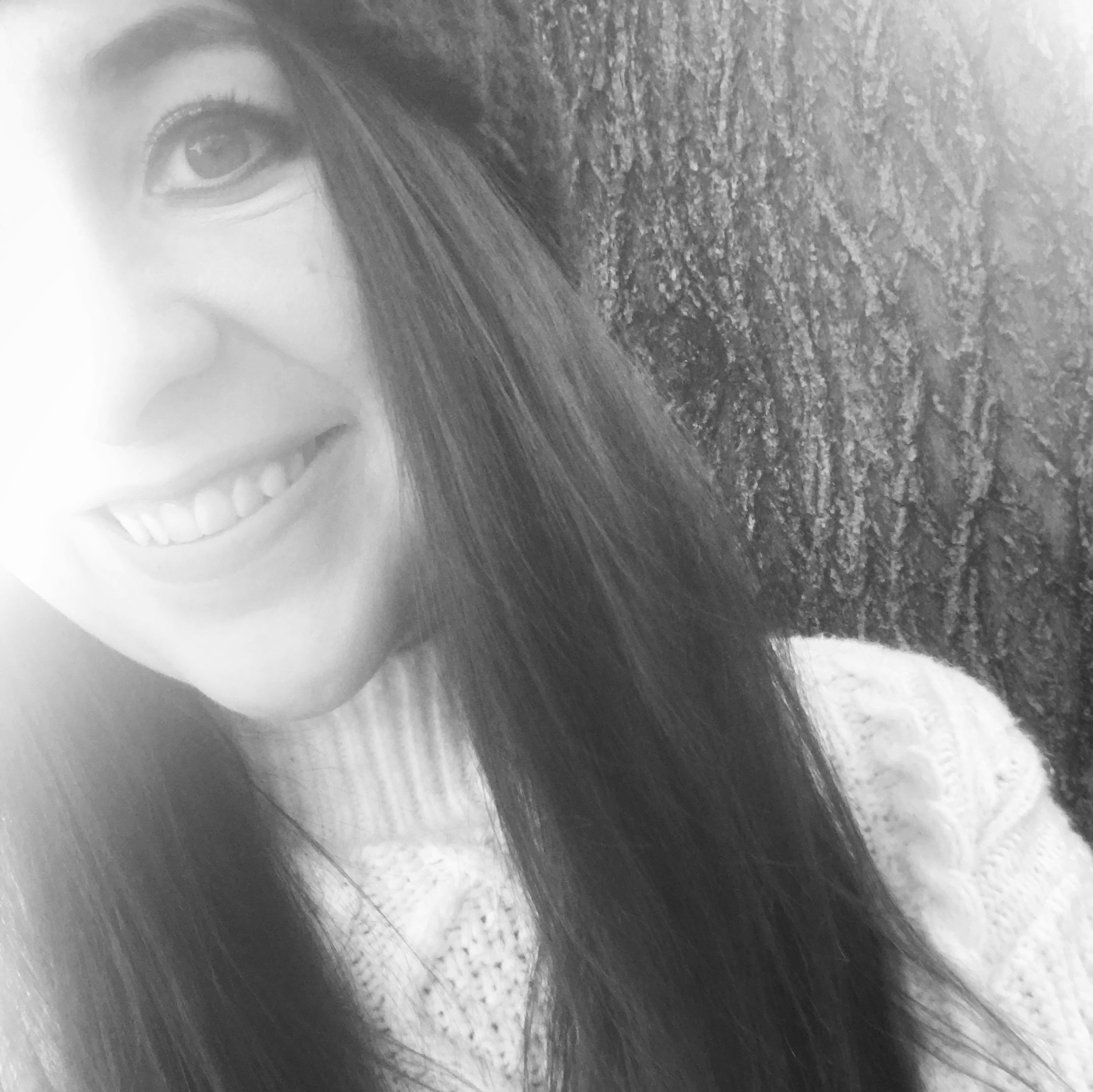 Hi, I'm Zanna! I'm a blogger/freelance writer living in Boise, Idaho. My mission is to help you break through the barriers holding you back from accessing infinite abundance and to inspire you to gather the courage and confidence to follow your dreams.