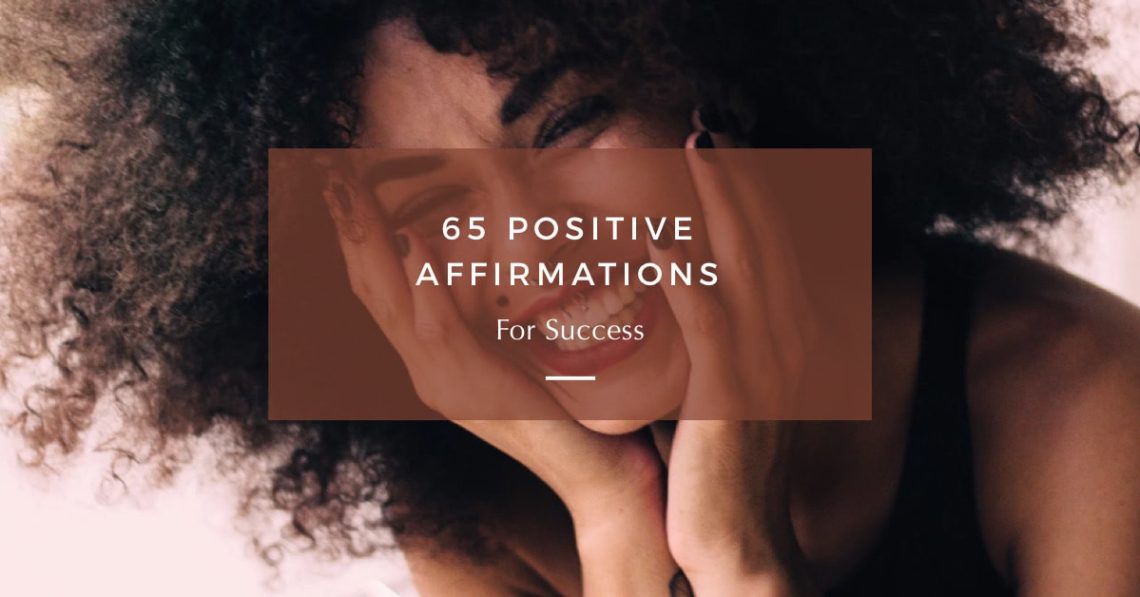 65 Positive Affirmations for Success
Success is your birthright, and you are absolutely worthy and deserving of experiencing success in every area of your life. In this article, discover 65 positive affirmations for success to inspire you to confidently step forward in the direction of your goals and dreams.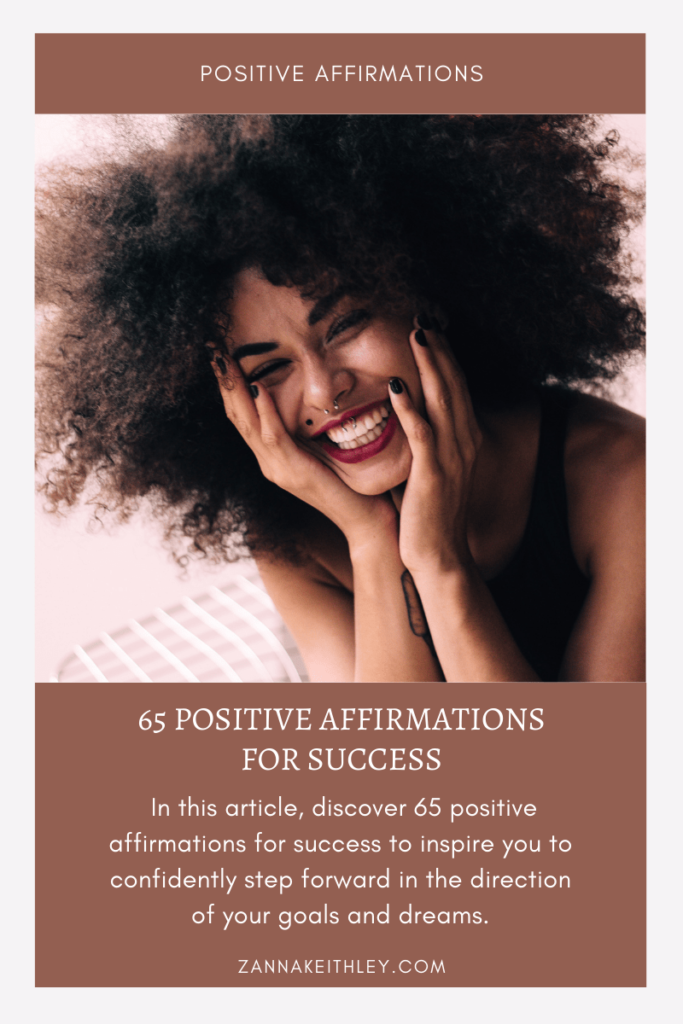 Defining Success
What is success?
The truth is, I can't answer that question.
Not for you, at least.
One of the most important lessons I've learned over the past few years is that we each have the right to define success on our own terms.
So when you ask the question, "What is success?" the only person who can give you an answer that feels true and authentic for you is you.
Success may mean meeting or exceeding an income goal. It may mean a promotion or external recognition of your hard work. It might also mean your family is safe and healthy, and your home is filled with joy and love.
Success may mean that you took the next step toward living the life of your dreams.
And still, success may mean letting go. Success may mean surrender. Success may mean you didn't get what you wanted, but you can see how maybe each obstacle and perceived failure is leading you to somewhere better than you had imagined.
Success may mean you woke up today, and you put one foot on the ground, and then the other, and here you are, still breathing. Still living. Still trying, no matter how heavy the air around you feels.
And that – that is worth everything.
So as you read through these positive affirmations for success, give yourself permission to define success on your own terms. Think about what success really means to you.
Not to your boss. Not to your parents. Not to the world outside yourself.
But to you.
And know that whatever your definition of success is, you are worthy of experiencing it fully.
You are worthy of a life of true joy, freedom, and bliss. You are worthy of the success you've been dreaming about, even if it looks different than what someone else would define as "successful."
Follow the call of your soul. Listen to your own inner voice. Step forward on the path your heart is leading you on.
And know that you are always, always worthy of your deepest dreams and desires.
Looking for More Affirmations? Check Out These Posts!
Positive Affirmations for Success
These positive affirmations for success are designed to inspire you to continue forward in both the good moments and the bad, no matter how you define success for yourself. And as always, these affirmations are here to remind you of your inherent worthiness–because you are always worthy.
I am worthy of success.
I am worthy of living the life of my dreams.
I believe in myself and my ability to succeed.
I have what it takes to be successful in all that I do.
I have the strength and resourcefulness to handle anything that comes my way.
Success is my birthright.
Success is my natural state.
Success is who I am.
There is no limit to what I can achieve.
My potential is limitless.
I attract success by being my authentic self.
I release the storylines holding me back. I can do anything.
I can climb this mountain.
I am equipped with all the tools I need to succeed.
I may make mistakes, but I don't quit.
I have the courage and confidence to accept my dreams as reality.
I am motivated, persistent, and successful.
Today will lead me to new and exciting paths to success.
I confidently welcome new opportunities for success.
I have the confidence and power to take big leaps.
I am taking bold steps and moving forward with confidence and self-belief.
I am clear about what I want and taking inspired action to achieve my dreams.
My ability to conquer my challenges is limitless. My potential to succeed is infinite.
By listening to my intuition and taking inspired action, my success is inevitable.
I am unafraid of what might go wrong. I am excited about what can go right.
My inspired actions create prosperity.
My strength is greater than any struggle.
I use failure as a stepping stone to success.
I rise in the face of adversity.
I am fearless in the pursuit of what lights up my soul.
I am prepared to take risks and step into the unknown.
I confidently and fearlessly believe in myself.
I confidently embrace success because I know I'm always worthy.
I have confidence in my abilities; I believe in me.
I am tuned into passion, positivity, and prosperity.
I am ready, willing, and able to have everything I want.
Success, prosperity, and abundance exist within me.
Success comes naturally to me.
My mindset is always geared toward positivity and success.
I define success on my own terms.
I am the only one who can define what success means to me.
I will not settle for less than I deserve.
I am unafraid to try and fail. I welcome the growth that comes from these experiences.
Success begins with mindset, and I always choose to think positively.
I can accomplish anything I focus on.
I am unafraid of rejection or failure.
Obstacles are the foundation of my success.
I am confident, inspired, and thriving.
I am committed, consistent, and courageous.
I am competent, capable, and strong.
I am always headed in the right direction.
I possess limitless power.
I can do hard things.
I can do anything I set my mind to.
I can accomplish anything I focus on.
I am resilient.
I am extraordinary.
I am thriving.
I am unstoppable.
I am more than enough.
I can succeed. I will succeed.
Today is my day.
I dare myself to fail.
My time is now.
I can and I will.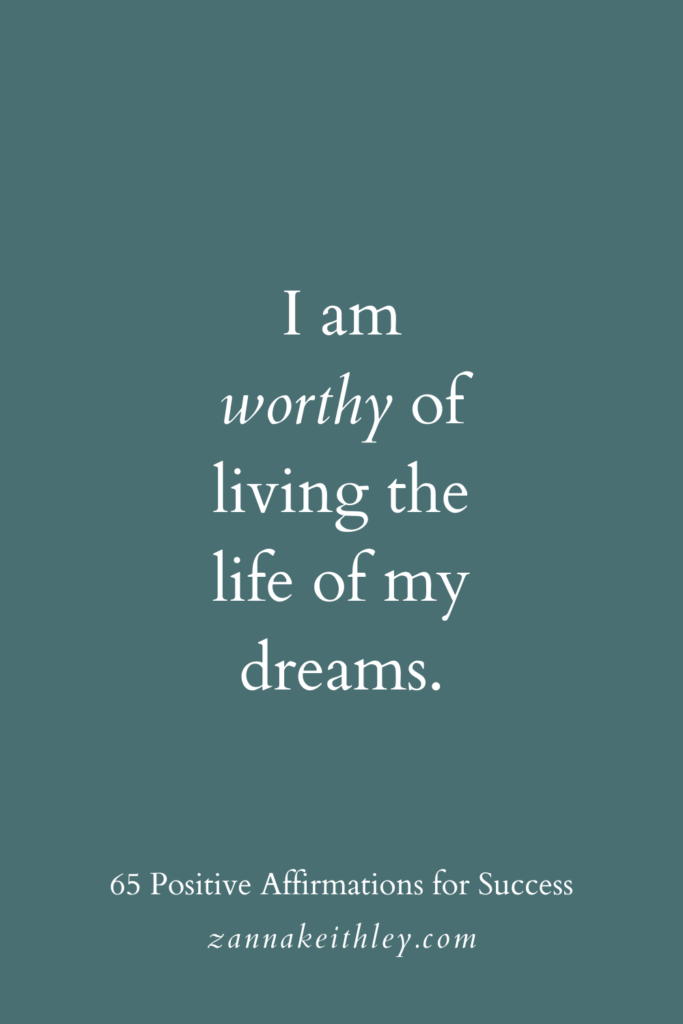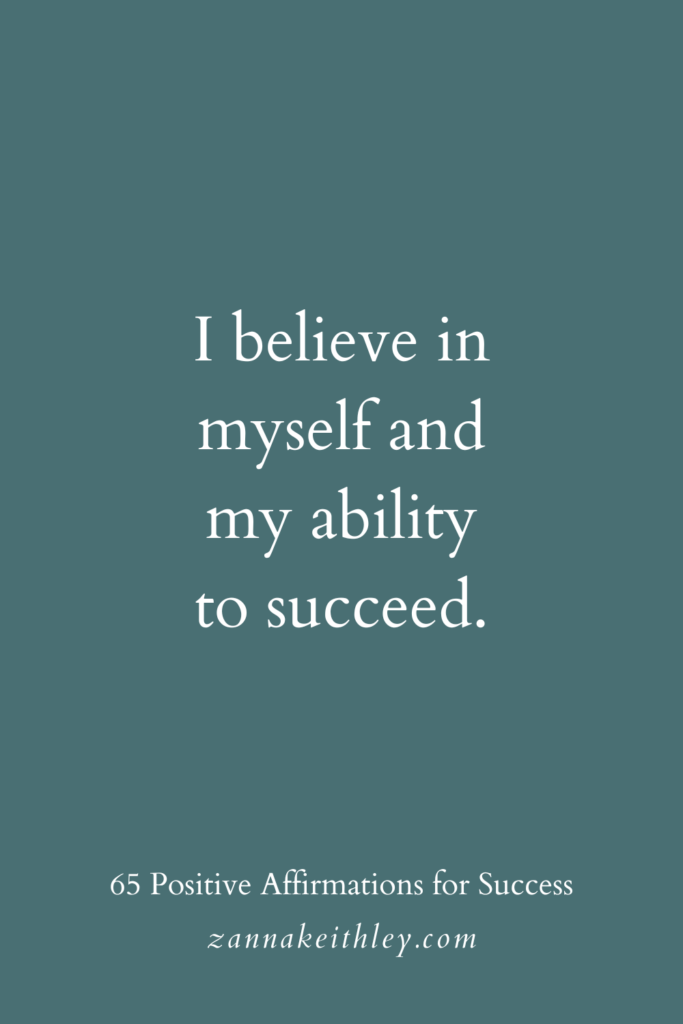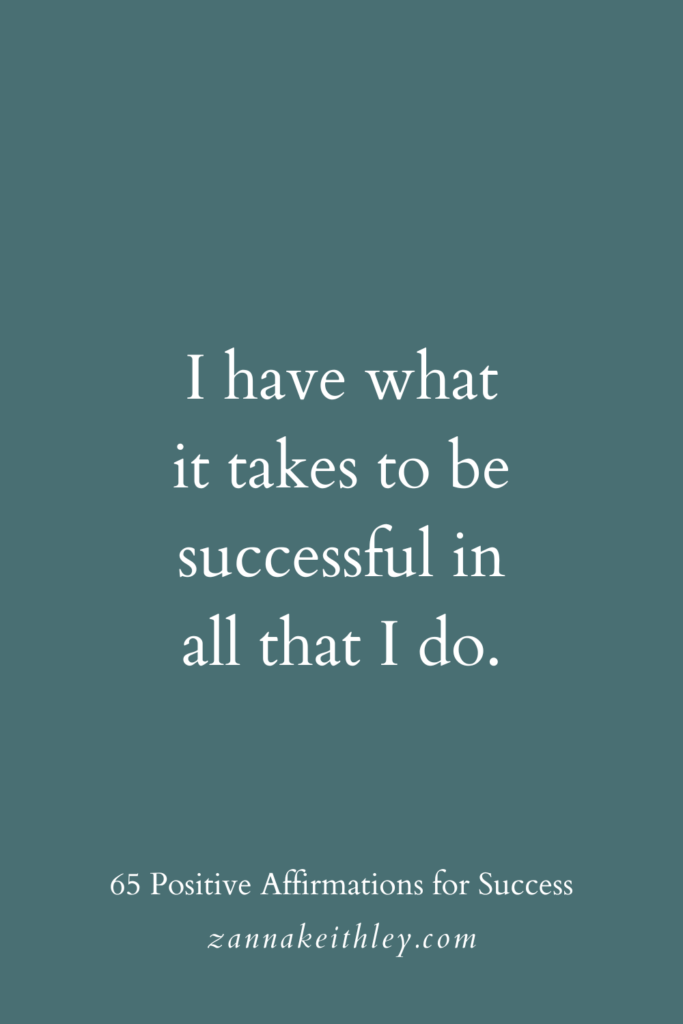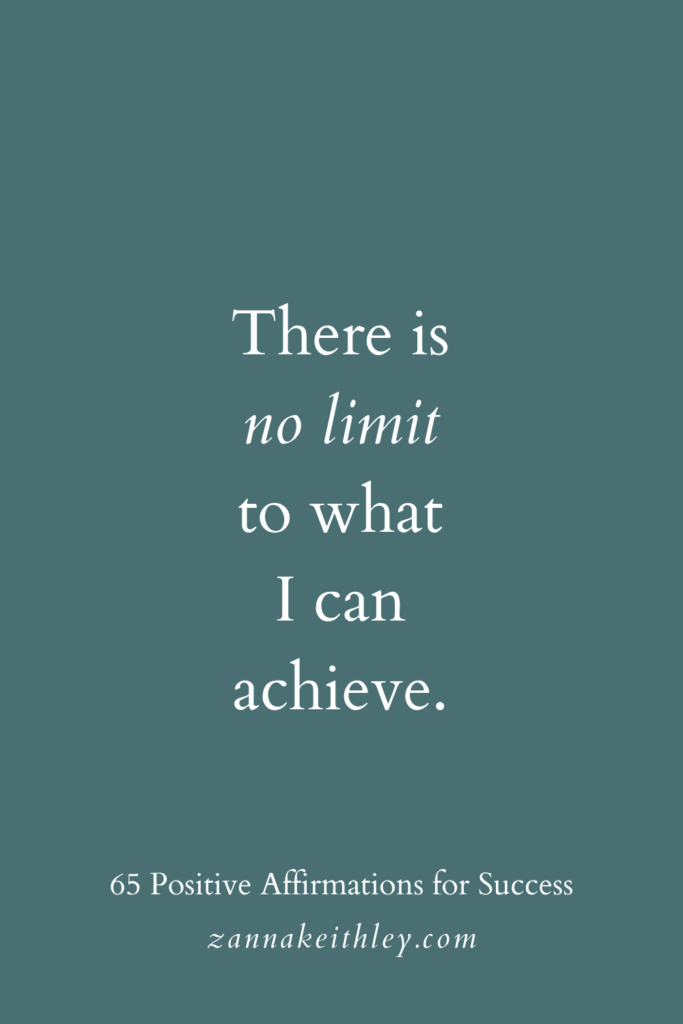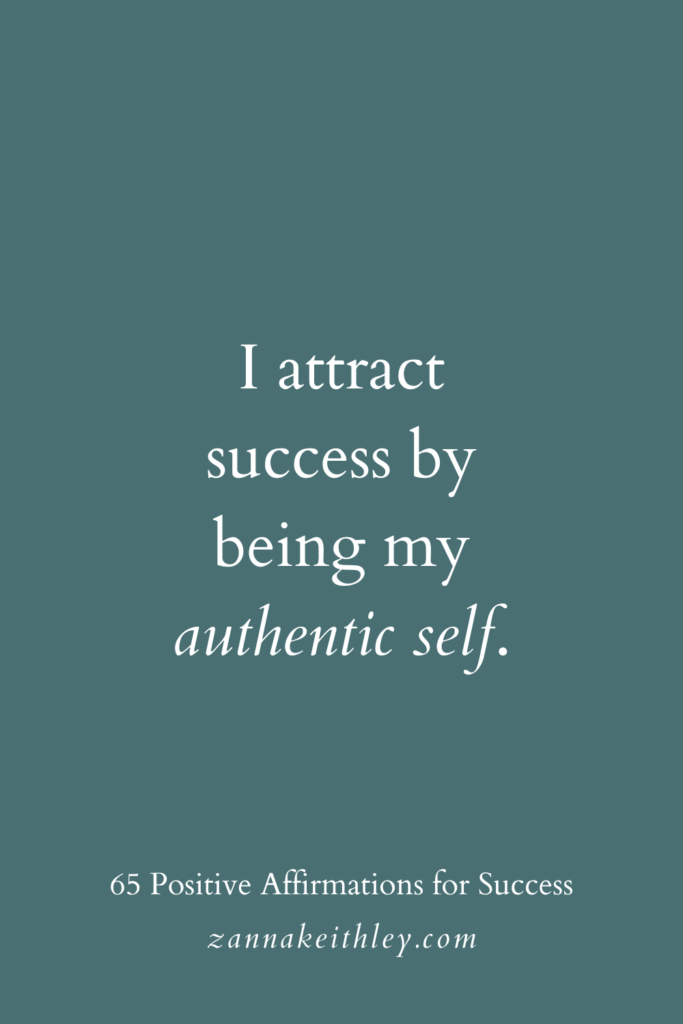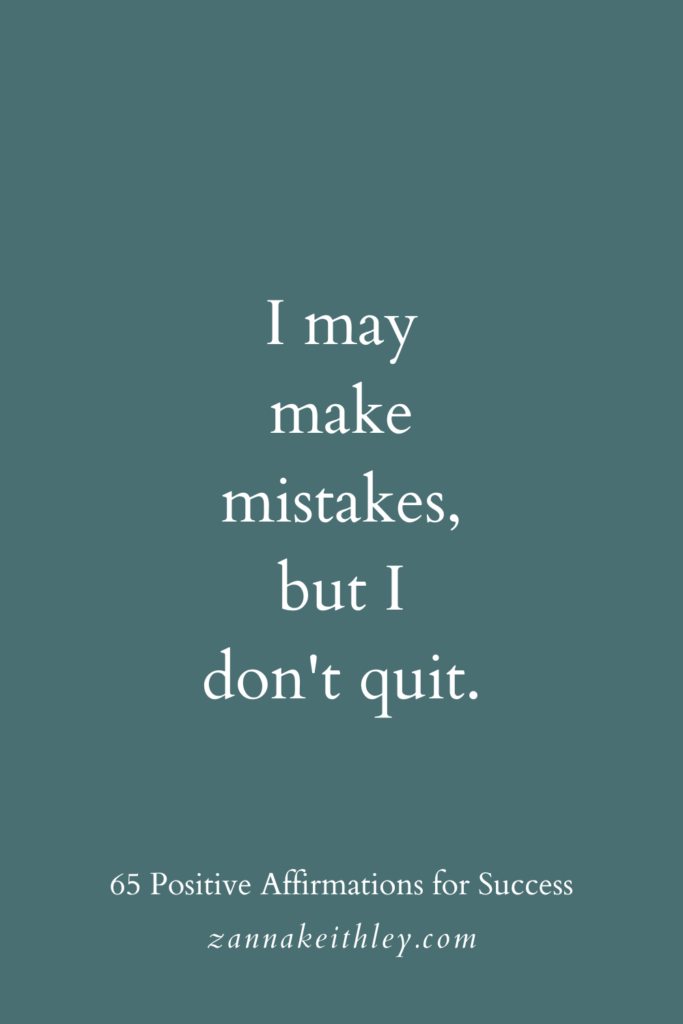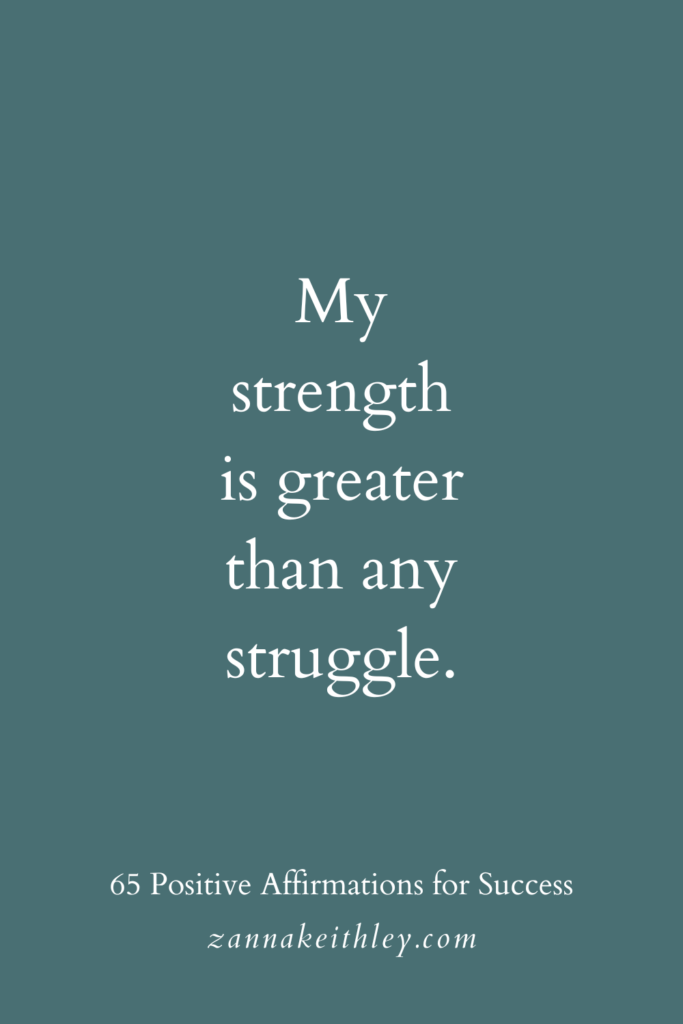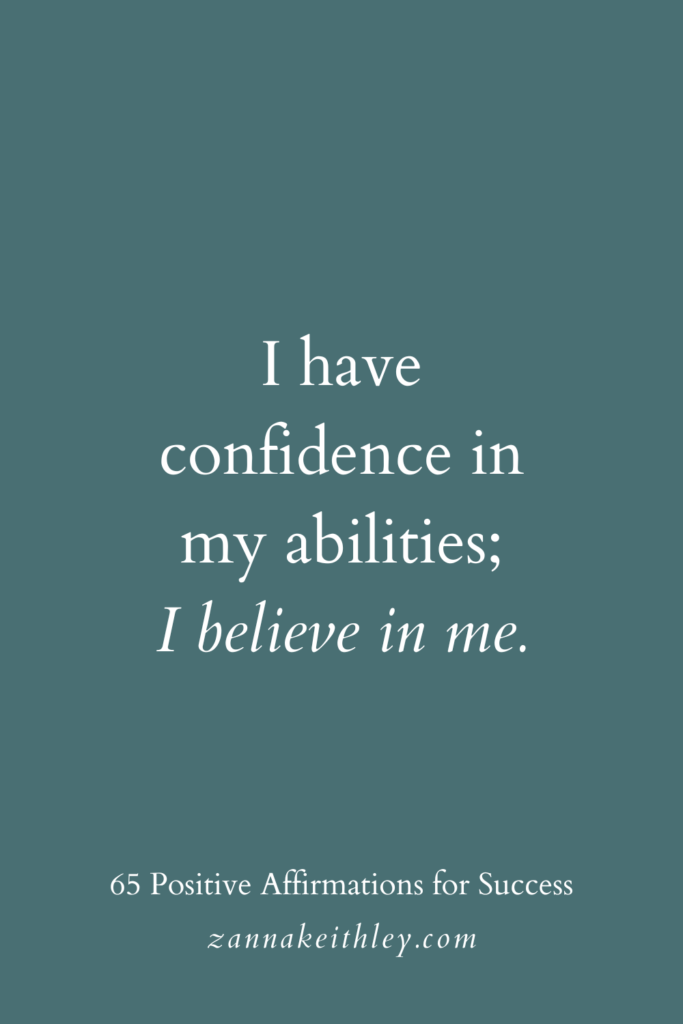 ---
What's your definition of success? And do you have any favorite positive affirmations to help you cultivate a success mindset? Share your favorites in the comment box below!
And for more resources on spirituality, meditation, manifestation, and all things self-love, be sure to connect with me on Instagram and Pinterest, where I'm posting positive affirmations and empowering messages daily.
More Articles You May Like
---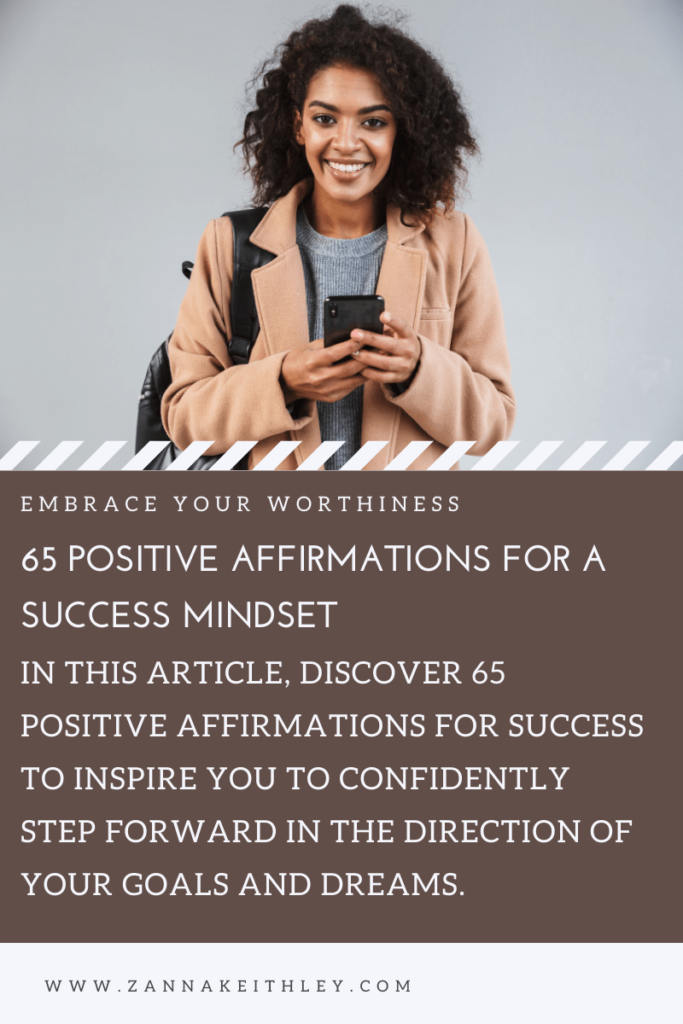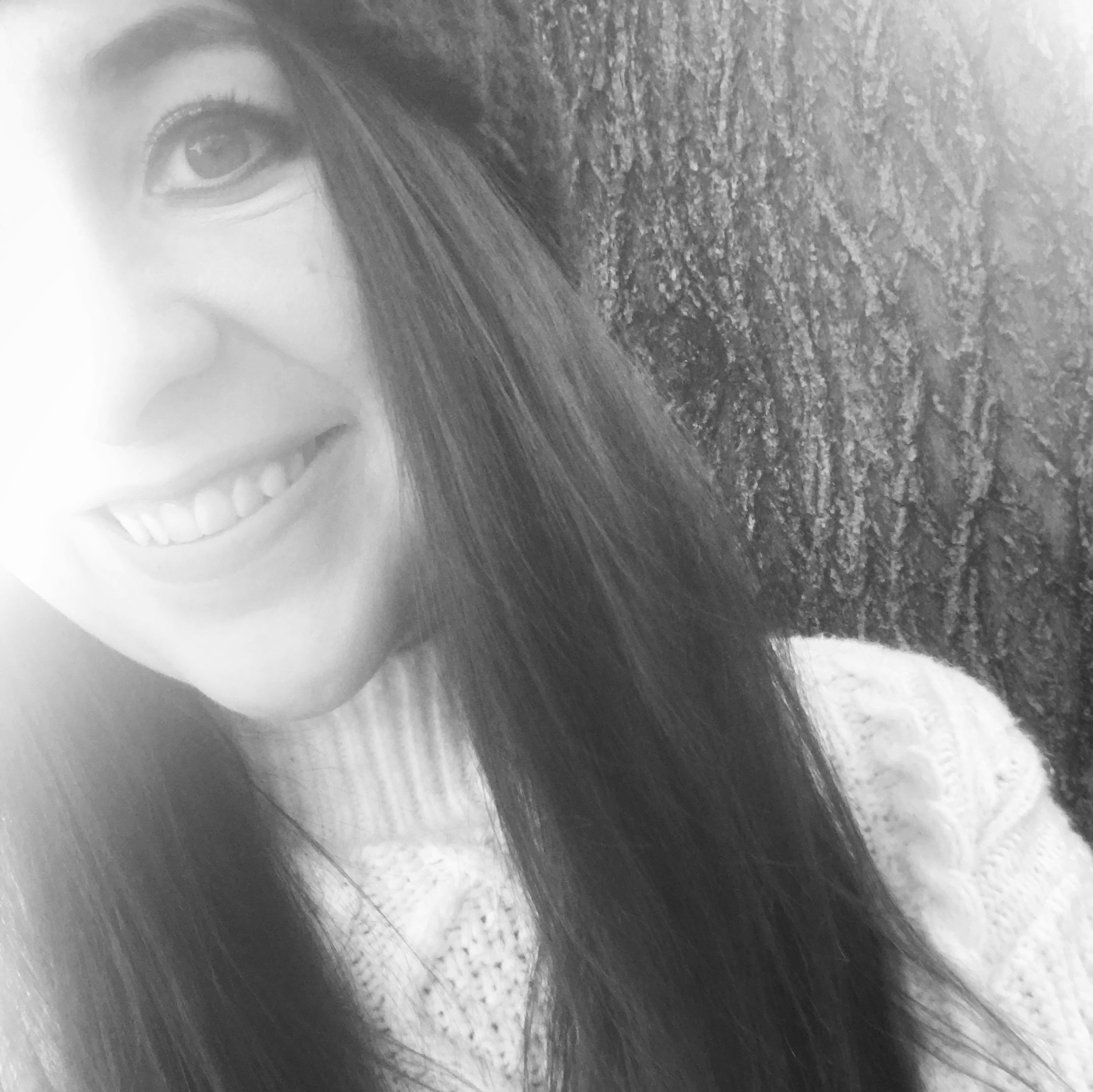 Hi, I'm Zanna! I'm a blogger/freelance writer living in Boise, Idaho. My mission is to help you break through the barriers holding you back from accessing infinite abundance and to inspire you to gather the courage and confidence to follow your dreams.