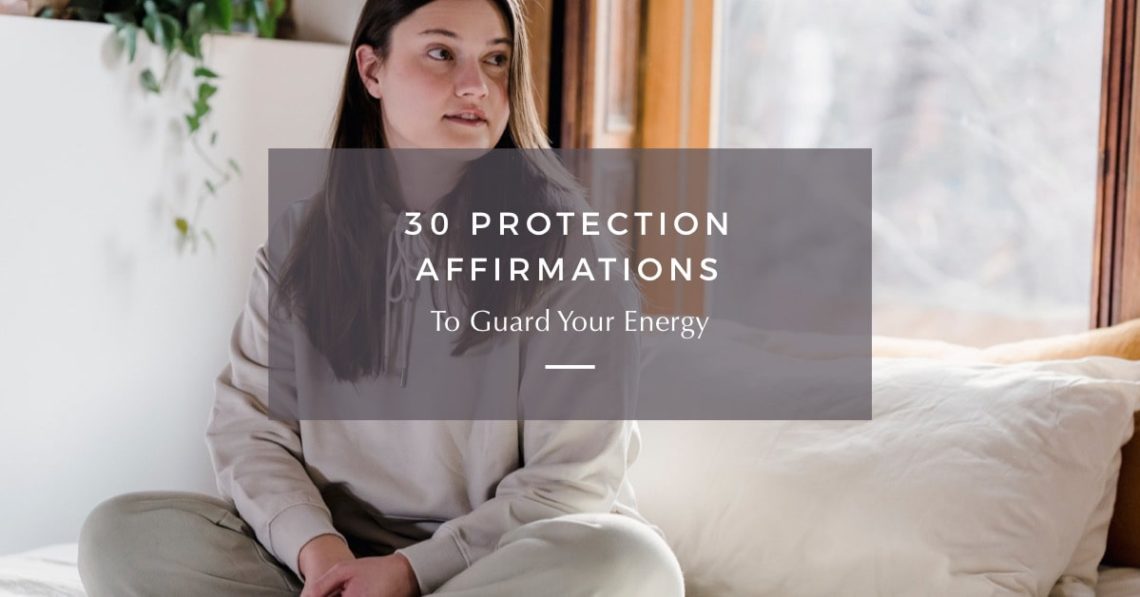 30 Protection Affirmations To Guard Your Energy
Below, discover 30 powerful protection affirmations to guard your energy and help you to remain calm, centered, and peaceful, no matter what's happening in your outer world.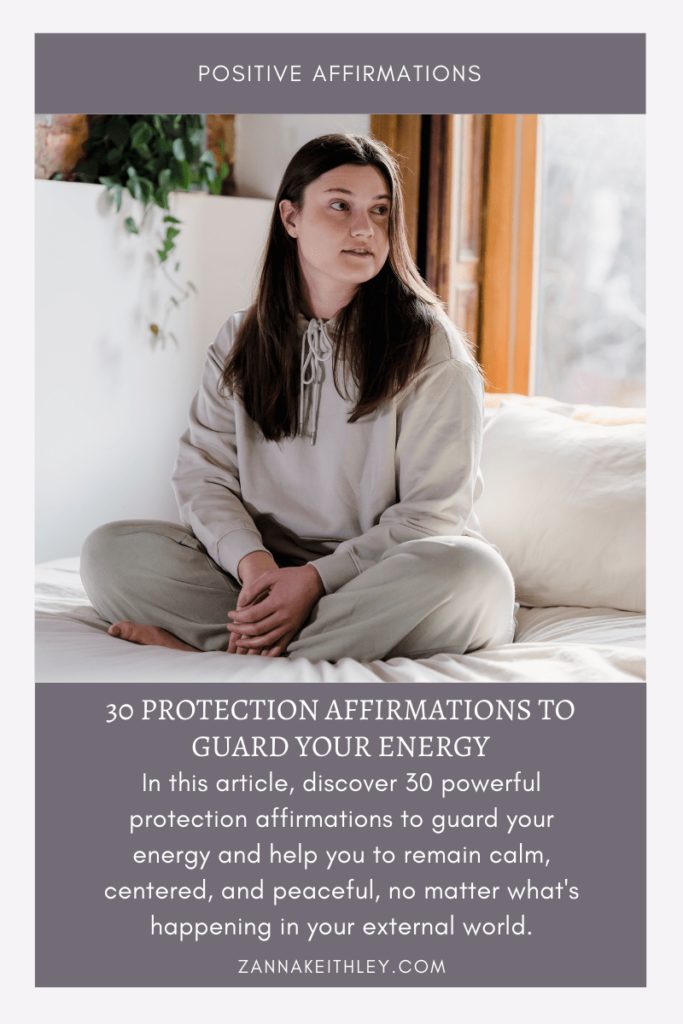 How To Protect Your Energy
Protecting your energy is a profound act of self-care.
To understand the importance of protecting your energy, it helps to understand the 12 Laws of the Universe. The spiritual laws fo the universe explain exactly how energy plays a part in our daily lives.
According to the Law of Vibration, everything and every being is in a constant state of vibration, always emitting frequencies and energies that often aren't seen on the surface. So you emit your own energy, just like the device you're reading this on also has its own energetic frequency.
Once you understand how different types of energy feel within, you have the power to tune your energy to your desired vibrational frequency.
So if you step back and realize you're emitting the energy of stress or worry, you might take a deep breath and visualize how you'd like to feel. What kind of energy do you want to emit out into the world?
If you want to replace stress with calm, you might try a breathing exercise, repeat some positive affirmations, walk outside to stand in the sunshine, and do other practices to help you tune your vibrational frequency to the calm and peaceful energy you desire.
(Note that this doesn't mean suppressing your stress or worry. You're allowed to acknowledge these feelings–and especially to acknowledge the source of these feelings. But ultimately, you're the gatekeeper of your own energy. You get to choose your own energy, no matter what's happening in your outer world.)
Understanding your own energy is especially important when it comes to your daily interactions with other people.
According to the Law of Perpetual Transmutation of Energy (I know . . . try saying that five times fast), all energy in the universe is constantly fluctuating and changing from one form to another.
Most of the time, we don't see these changes because they're happening at a cellular level.
What's important here is understanding that your vibrational frequency has the power to affect another's, and another's vibrational frequency can affect yours.
So if you have an interaction with someone who's emitting a lot of negative energy, their low energy can bring your own energy down. Alternatively, someone in a really cheery mood can lift your energy with a single positive interaction.
Because energy can be so easily shifted and influenced, it's important to have practices to protect your energy so you can consciously choose what you allow in and what you keep out.
And that's what's most important in all of this: knowing that you're always in charge of your energy. Other people's beliefs and emotions may affect you, but ultimately, you're the one who gets to choose how you feel.
Below, you'll find 30 powerful protection affirmations to guard your energy and help you to remain calm, centered, and stable, no matter what's happening in the world around you.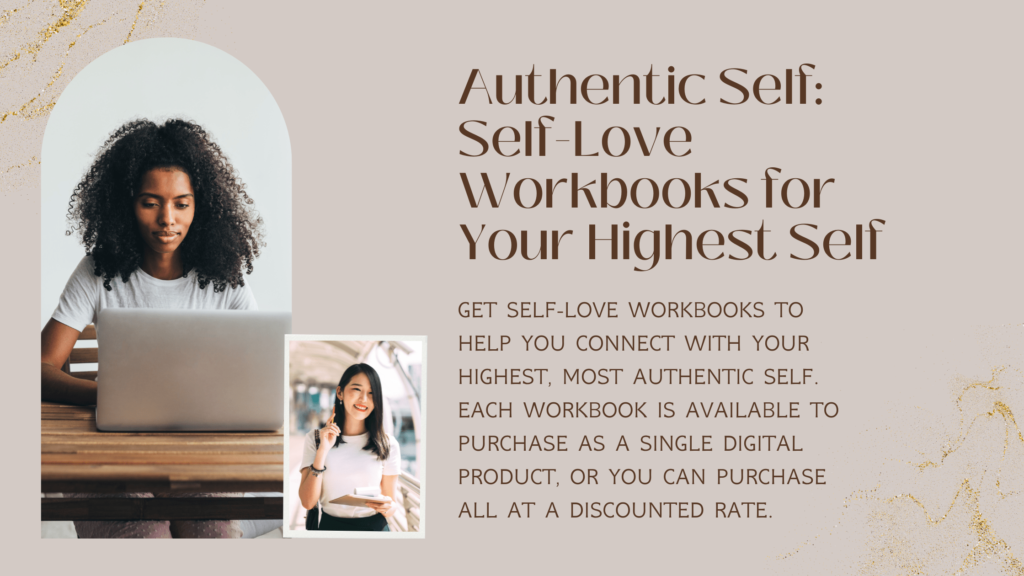 Protection Affirmations
I am in charge of my own energy. I choose how I feel in every moment.
I am the only one who gets to choose how I feel.
I am choosing to feel grounded, calm, peaceful, and secure.
I am safe and supported, rooted in this present moment.
I am protected, connected, and whole.
I am allowed to put myself first.
I am allowed to say no to things that do not serve my highest good.
I give myself permission to do what is right for me.
I honor the commitments I make to myself.
I uphold the standards I set for myself.
I let go of worries that drain my energy.
I have the power to rise above negative energy and pessimistic thinking.
I have the power to rise above negative emotions that do not serve my mind, body, and soul.
Even when the world around me feels chaotic, I remain rooted firmly to the ground.
When I'm feeling overwhelmed, I allow myself space to pause and breathe.
I vibrate powerful, abundant, peaceful energy and attract this same energy in return.
I am strong, steady, and grounded.
I am always supported and protected.
Every cell of my body supports my total well-being.
My strength is greater than any struggle.
I am filled with radiant energy and endless vitality.
I deeply appreciate my ability to remain calm and peaceful in all situations.
I am grateful for the abundance of strength that radiates throughout my entire body.
I honor my past experiences, but I do not allow them to take away from my current joy.
I forgive those who have harmed me in my past and peacefully detach from them.
I release my internal fight with the old and focus my energy on creating the new.
I make space for all my feelings, but I have the power to rise above anything that doesn't serve my highest good.
I am choosing to show up for myself, today and every day.
My energy is reserved for the things, people, and experiences that truly matter to me.
I am inhaling peace and exhaling anything that doesn't serve and support my total well-being.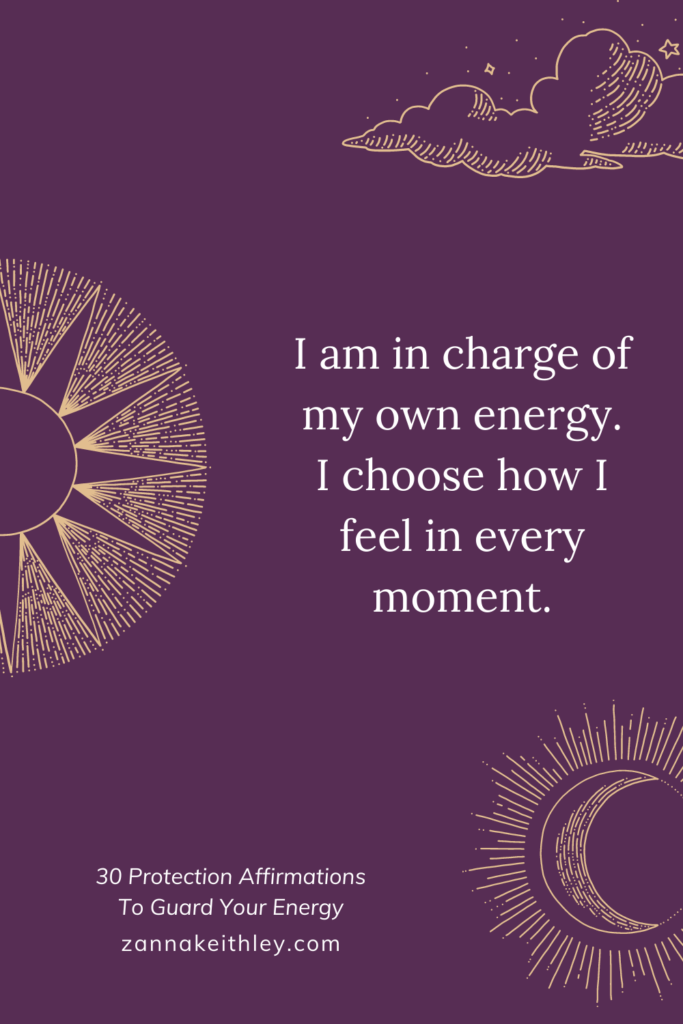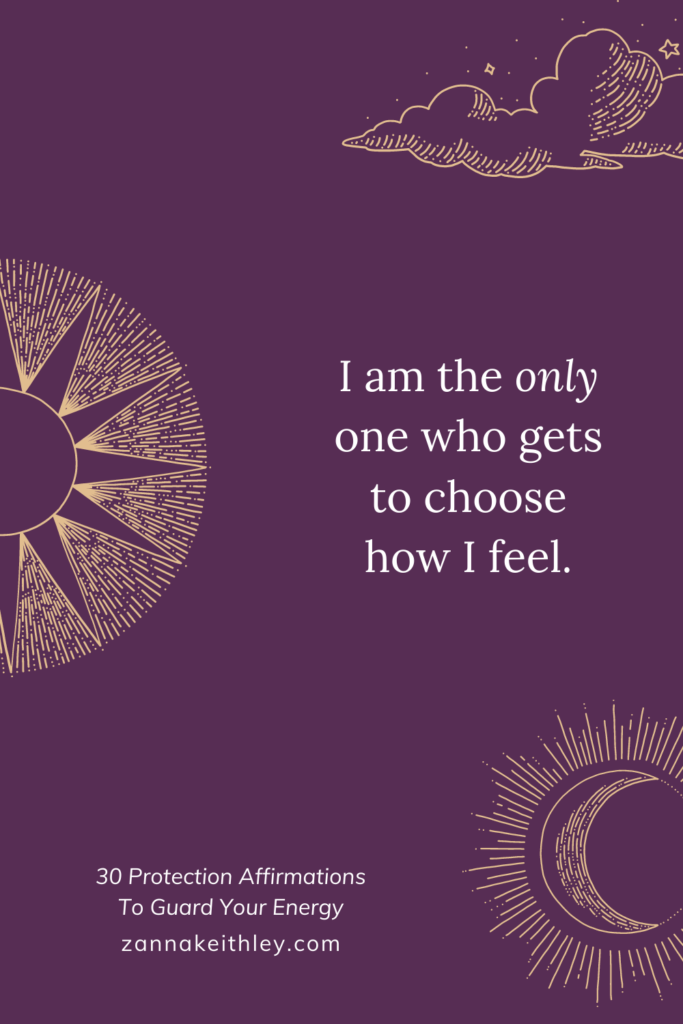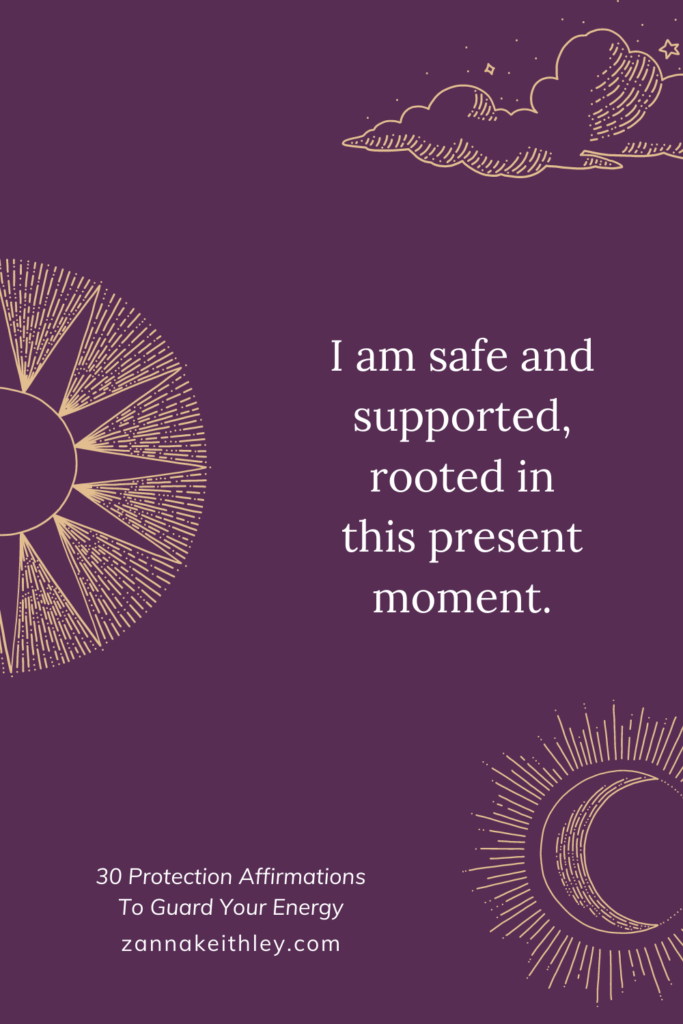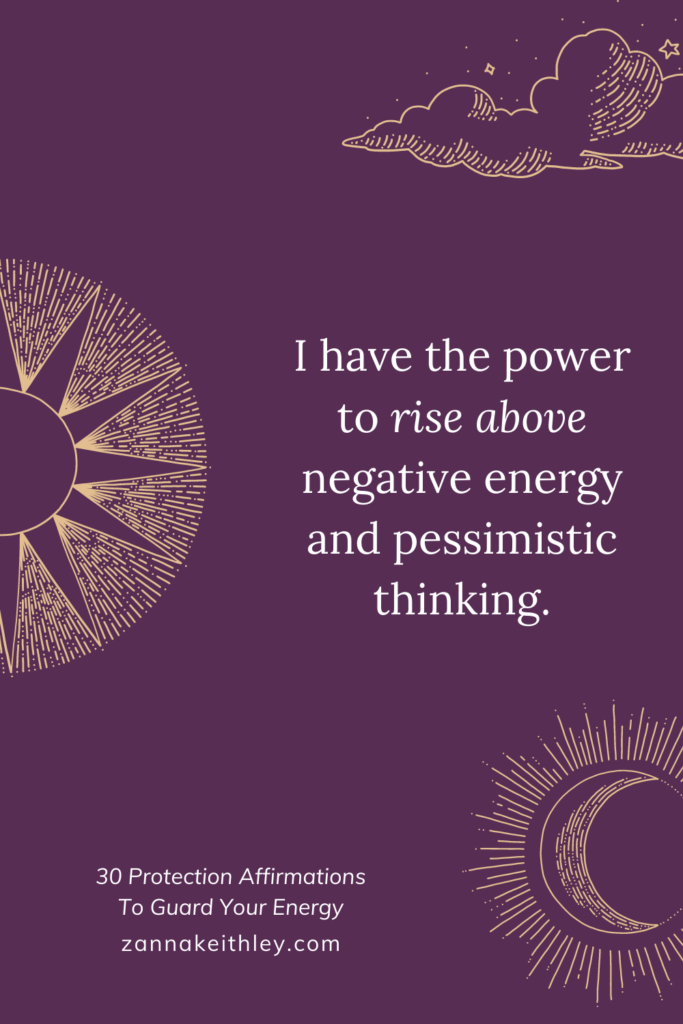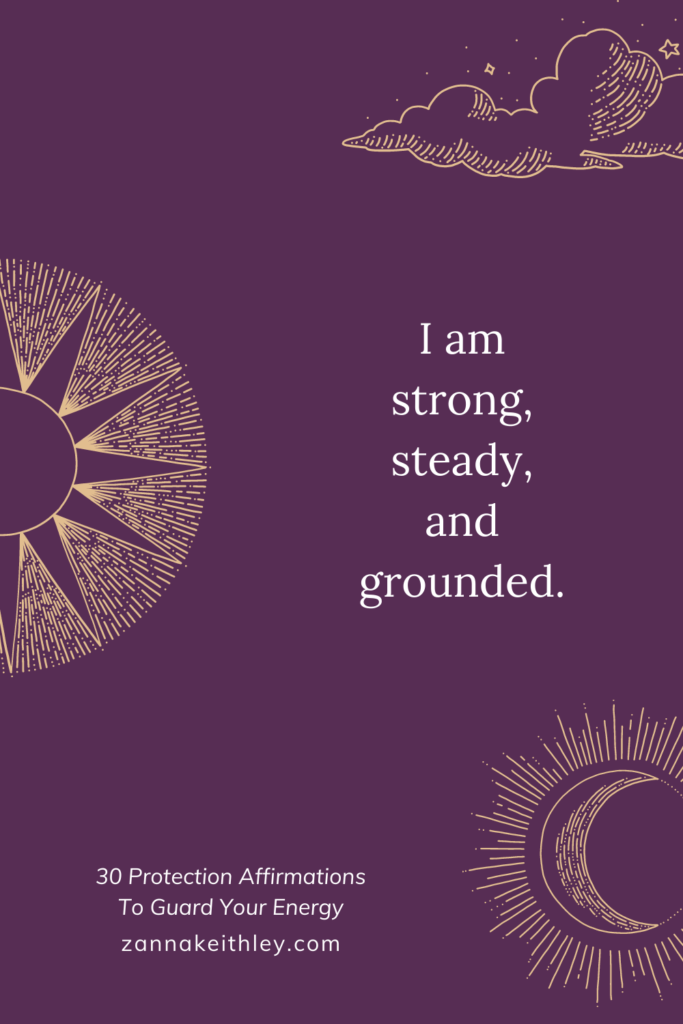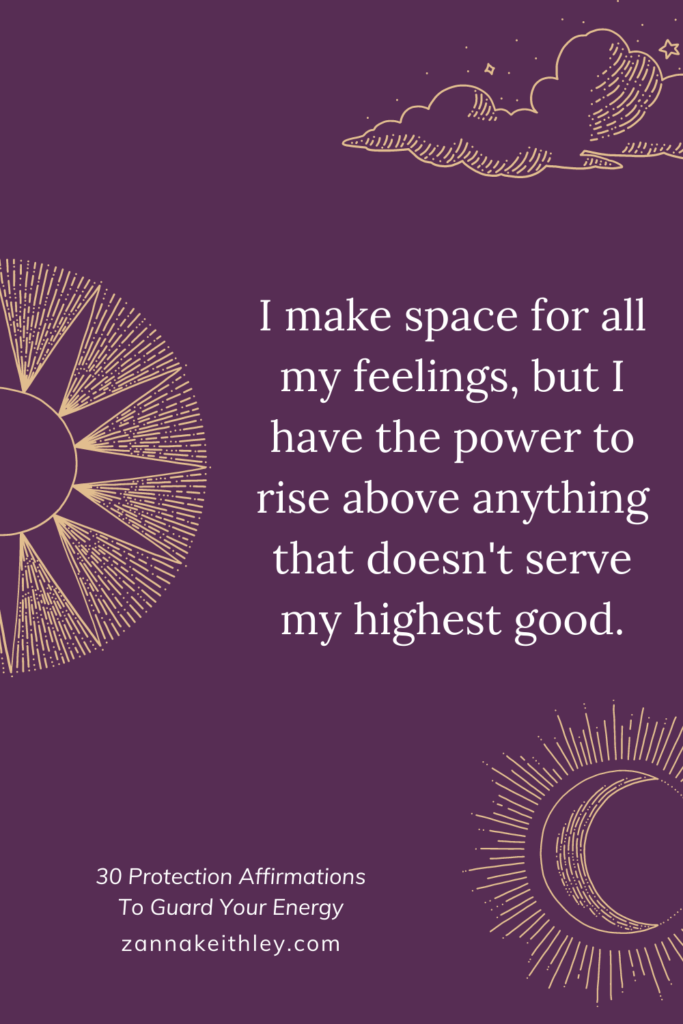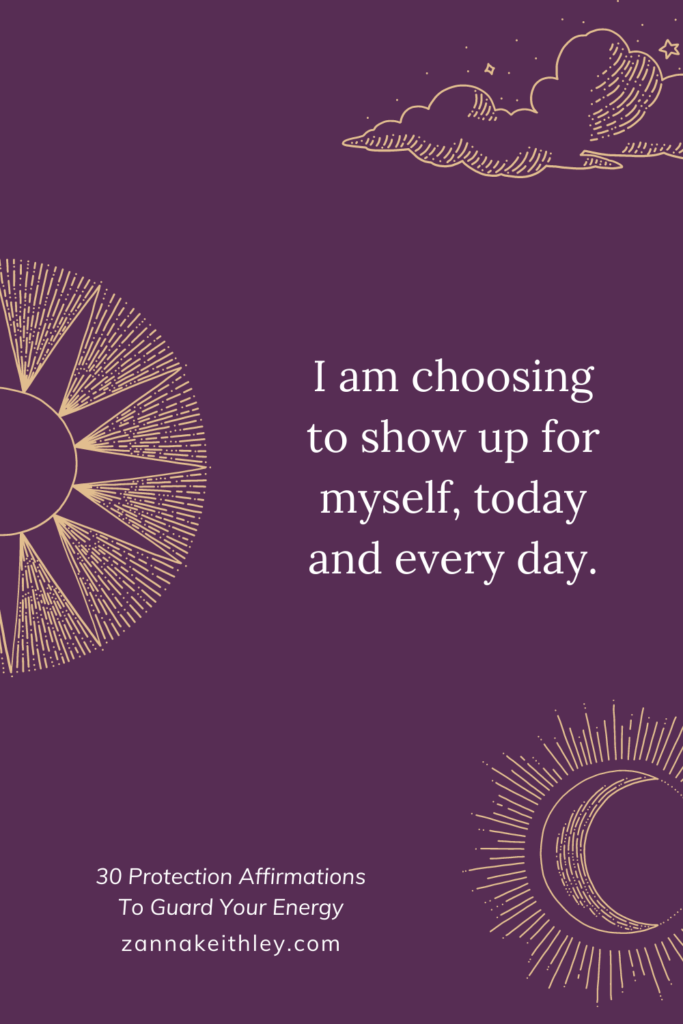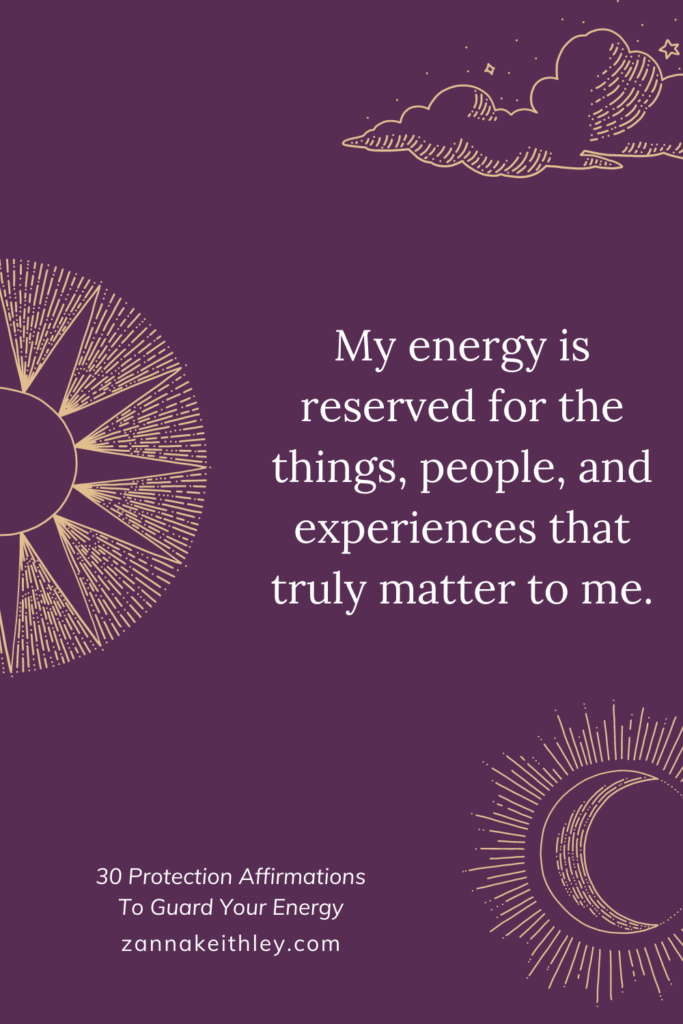 ---
What are your favorite practices and affirmations for protecting your energy? Share your tips and stories in the comment box below!
And for more resources on spirituality, meditation, manifestation, and all things self-love, connect with me on Instagram and Pinterest, where I'm posting positive affirmations and empowering messages daily.
More Articles For You
---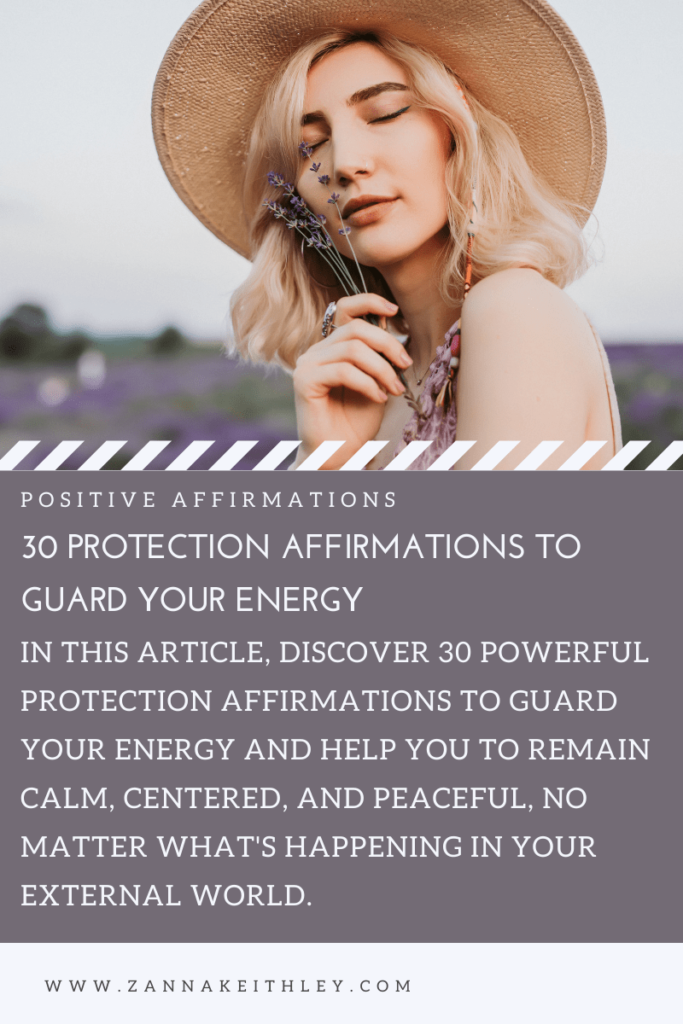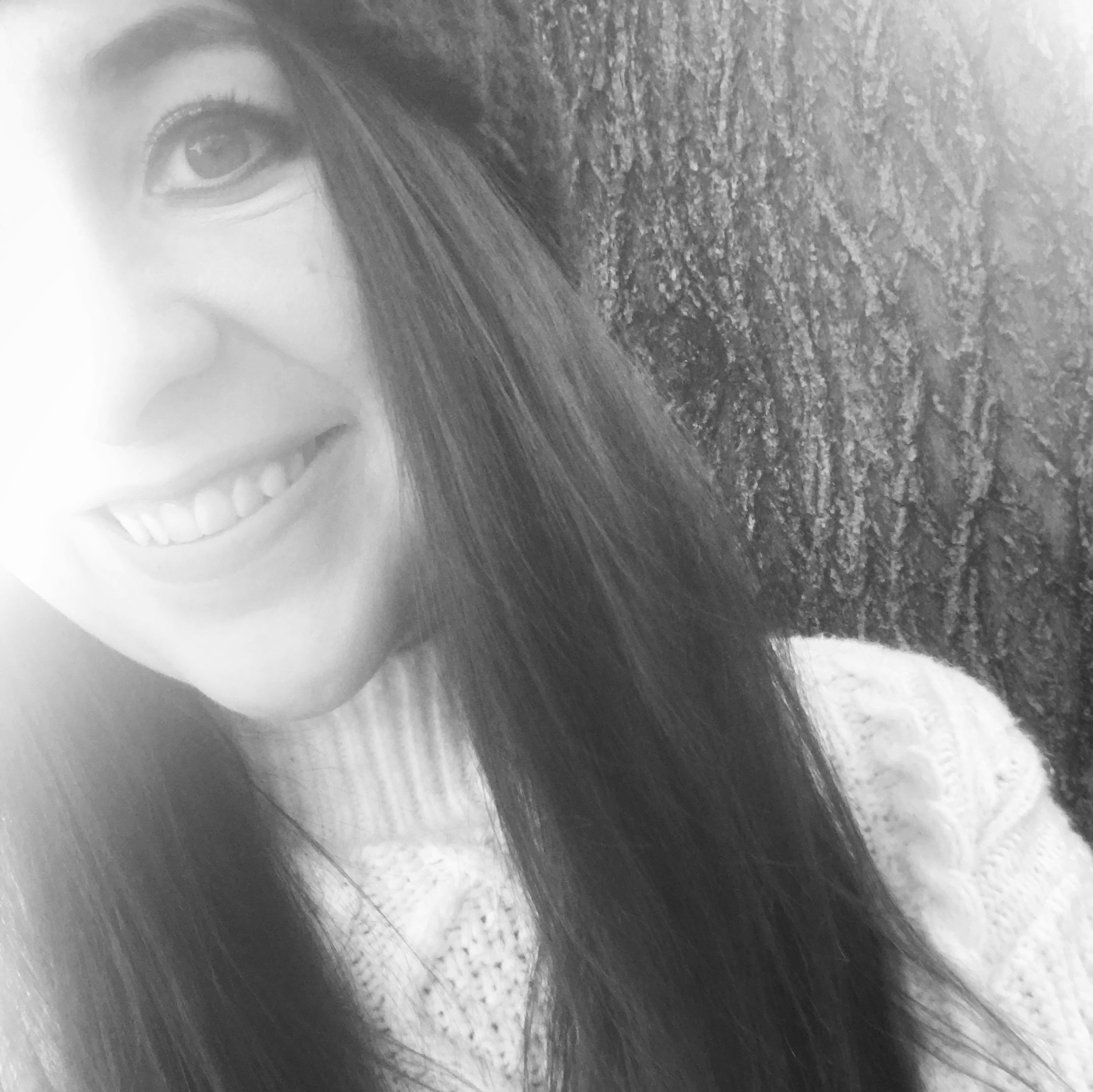 Hi, I'm Zanna! I'm a blogger/freelance writer living in Boise, Idaho. My mission is to help you break through the barriers holding you back from accessing infinite abundance and to inspire you to gather the courage and confidence to follow your dreams.