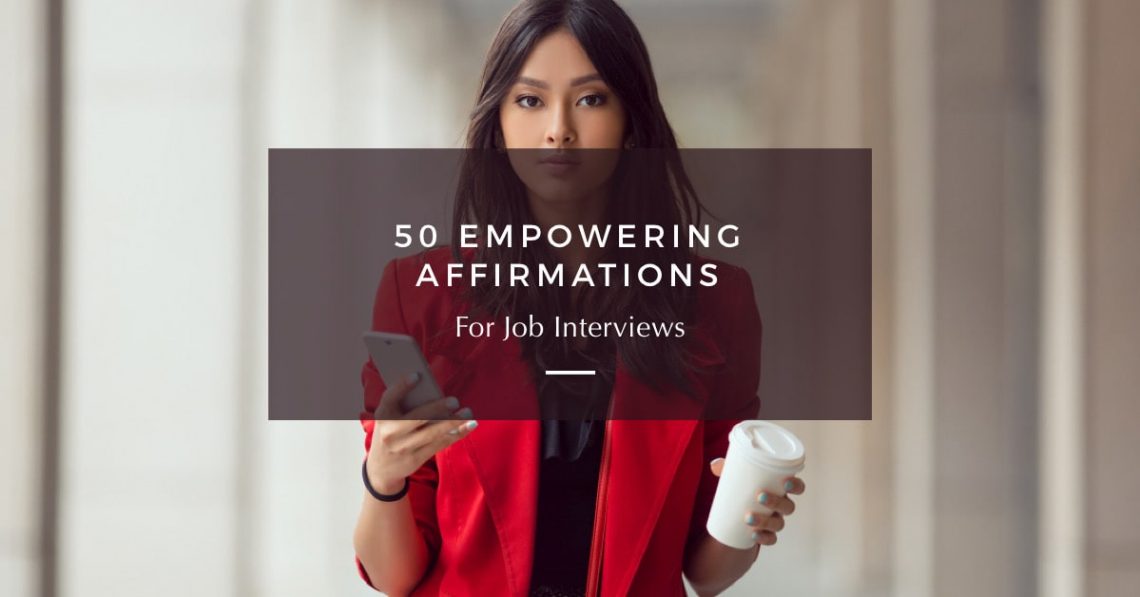 50 Positive Affirmations For Job Interviews
Below, discover 50 positive affirmations for job interviews to help you walk into your next interview with confidence, trust, and self-belief.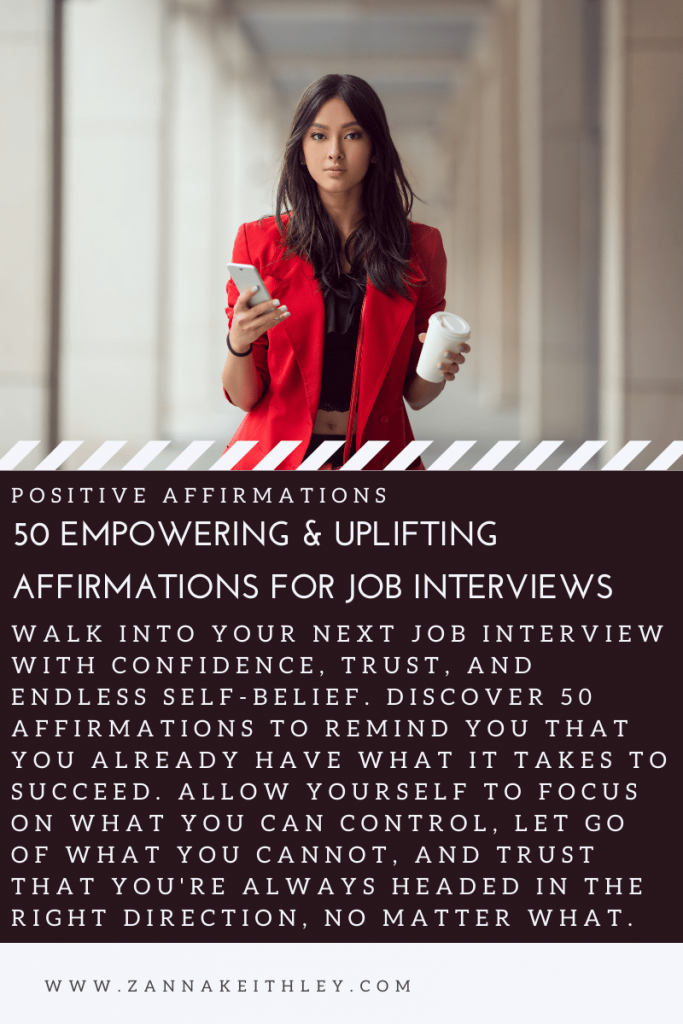 Creating A Success Mindset For Interviews
How often have you entered a job interview actually feeling truly confident when you walked into the room? Even if you've done as much preparation as humanly possible, you likely still have lingering doubts weighing heavily on your mind.
What if they ask something I didn't prepare for?
What if I forget to mention something important?
What if I completely blank when they ask a question?
What if they don't like my outfit?
What if . . .
The what if scenarios are truly endless. And the truth is, some of them may happen. Maybe they'll ask you a question you weren't expecting. Maybe you'll ramble on for a couple minutes before finally getting to the point of what you wanted to say.
And you know what? That's okay. The best thing you can do before an interview is prepare as best as you know how. And the worst thing?
Worrying about things you can't control, making up scenarios in your mind that will probably never happen, and allowing your energy to be drained by negativity.
You have the power to control your mindset, just like you get to control your thoughts and emotions. Nobody else. You. So before you walk into an interview, instead of worrying about all the things that you can't control, focus on what you can control:
Your preparation
Your attitude
Your self-belief
Your breathing
Your thoughts
Your emotions
Your energy
Below, you'll find 50 positive affirmations for job interviews. These affirmations are designed to help you cultivate a mindset of confidence, positivity, and self-trust. Use these affirmations throughout the days leading up to a job interview to remind yourself that you have what it takes. You are competent. You are capable. You are worthy. You are enough.
Allow yourself to focus on what you can control, let go of what you cannot, and trust that you're always headed in the right direction, no matter what.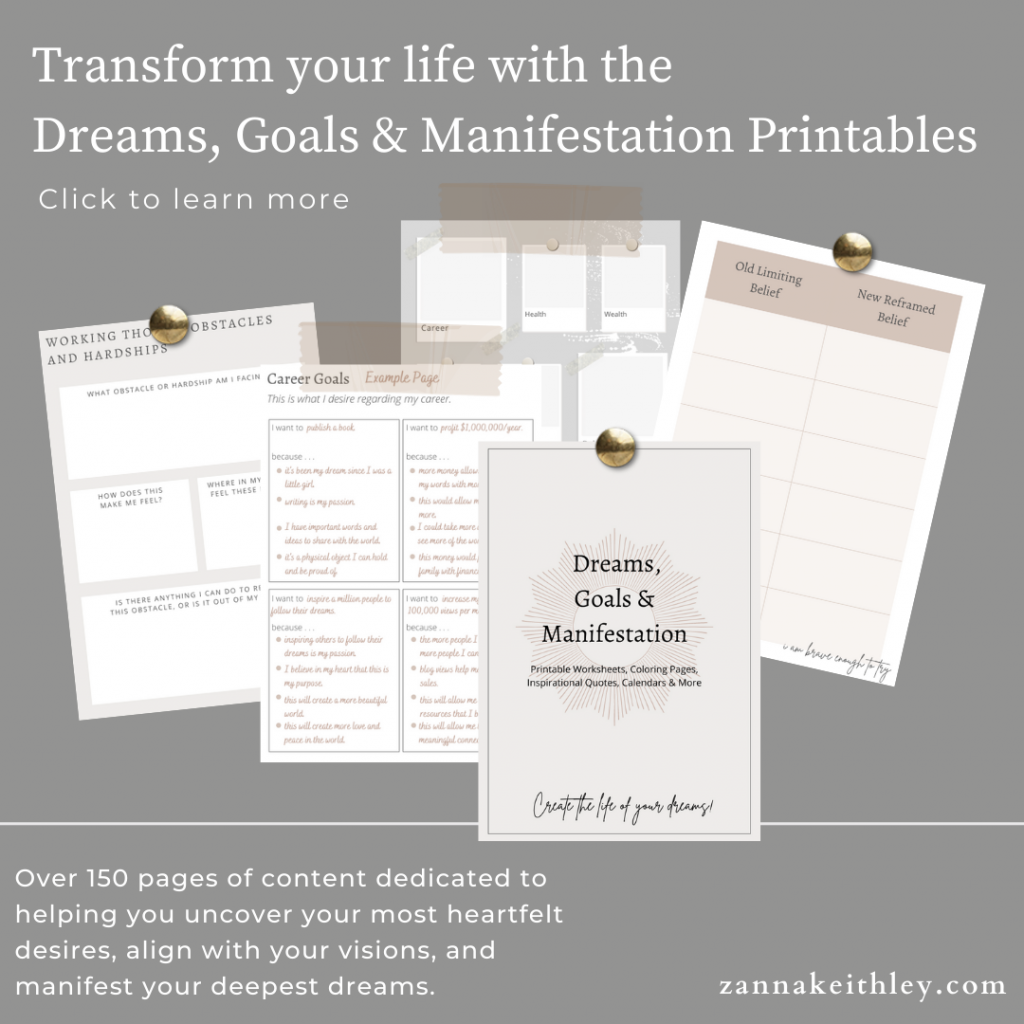 Positive Affirmations For Job Interviews
Today will lead me to new and exciting paths to success.
I believe in myself and my ability to succeed.
I am unafraid of what might go wrong. I am excited about what can go right.
I have what it takes to be successful.
I rise in the face of adversity.
I have the skills to handle anything that comes my way.
I make a good impression by being my authentic self.
I exceed expectations.
It's easy for me to feel confident and successful.
I am competent, capable, and strong.
I release the storylines holding me back. I can do anything.
I confidently and fearlessly believe in myself.
I have confidence in my abilities; I believe in me.
I can climb this mountain.
I am equipped with all the tools I need to succeed.
I am motivated, persistent, and successful.
My ability to conquer my challenges is limitless. My potential to succeed is infinite.
My mindset is always geared toward positivity and success.
Success begins with mindset, and I always choose to think positively.
My path forward is clear, and I have everything I need to be successful.
I am always embraced and welcomed when I enter a room.
I know how to make a good impression.
I am a valuable addition to any team.
I trust myself completely.
All of the answers I need are within.
I can accomplish anything I focus on.
I focus on what I can control and let go of what I cannot.
I have the power to overcome my doubts, worries, and fears.
I am worthy, no matter what I do or don't accomplish today.
I choose to think positive thoughts.
I let go of all doubts and insecurities about myself.
I release self-doubt and embrace unshakeable confidence.
I overcome obstacles with ease.
The best thing I can do is believe in myself.
I am the author of my own success story.
No matter what happens, I'm already successful.
I am unafraid of rejection or failure.
I free myself from fear of the unknown.
I am confident, inspired, and thriving.
I am committed, consistent, and courageous.
I am grounded, centered, and stable.
The strength I need is within me.
I know my undeniable worth.
I can succeed. I will succeed.
I am worthy, inside and out.
I am enough, just as I am.
Today is my day.
My time is now.
I can and I will.
I've got this.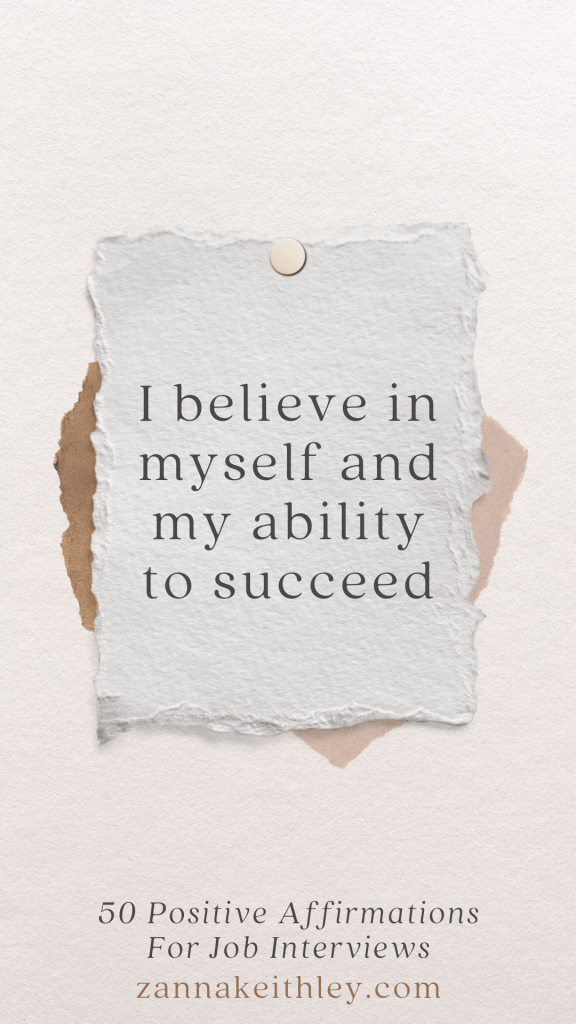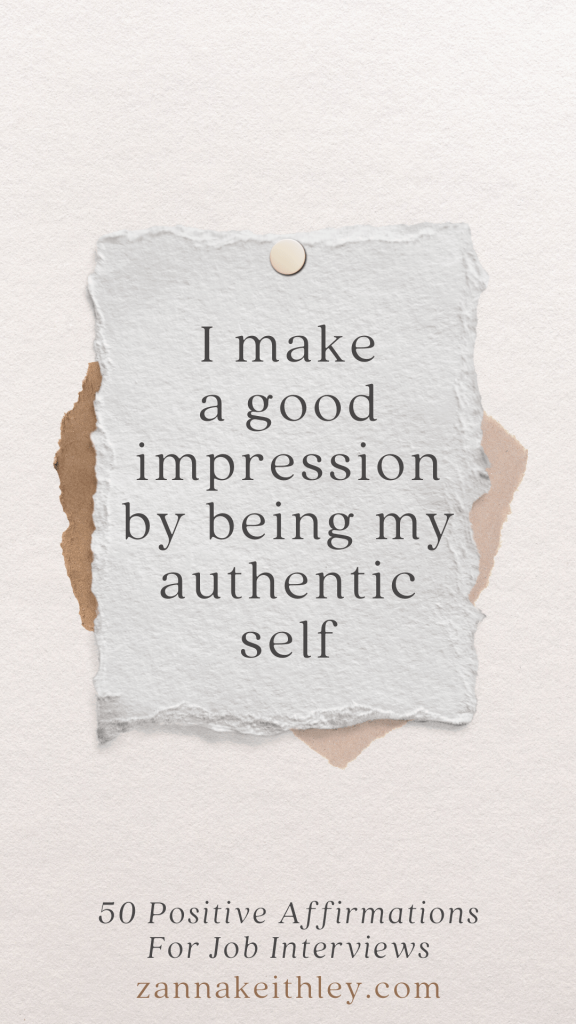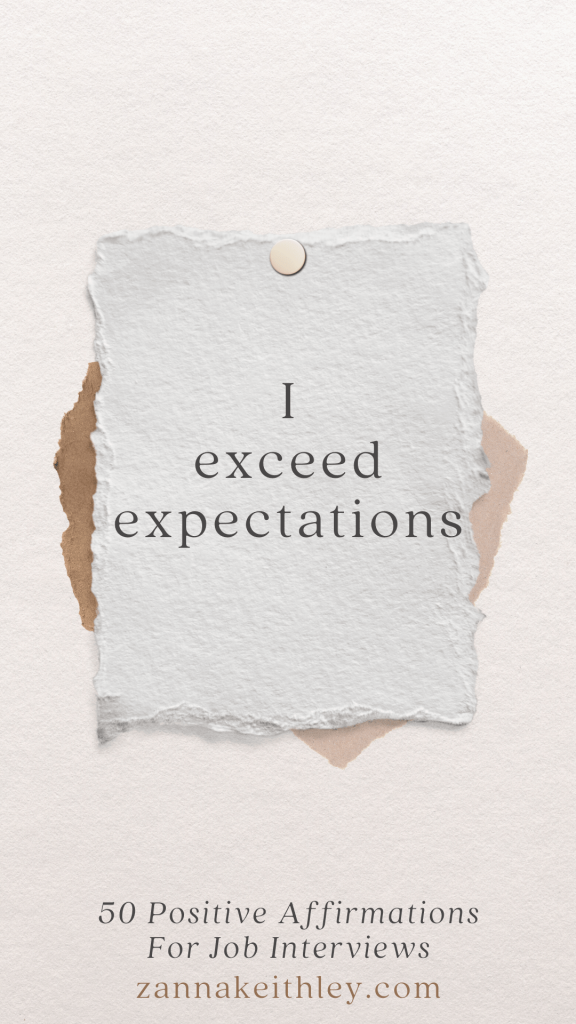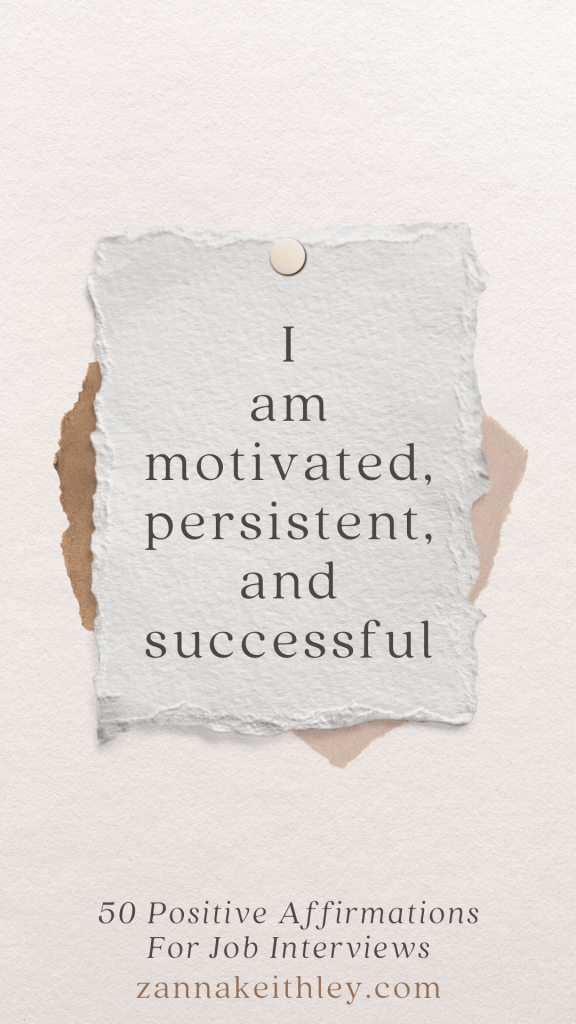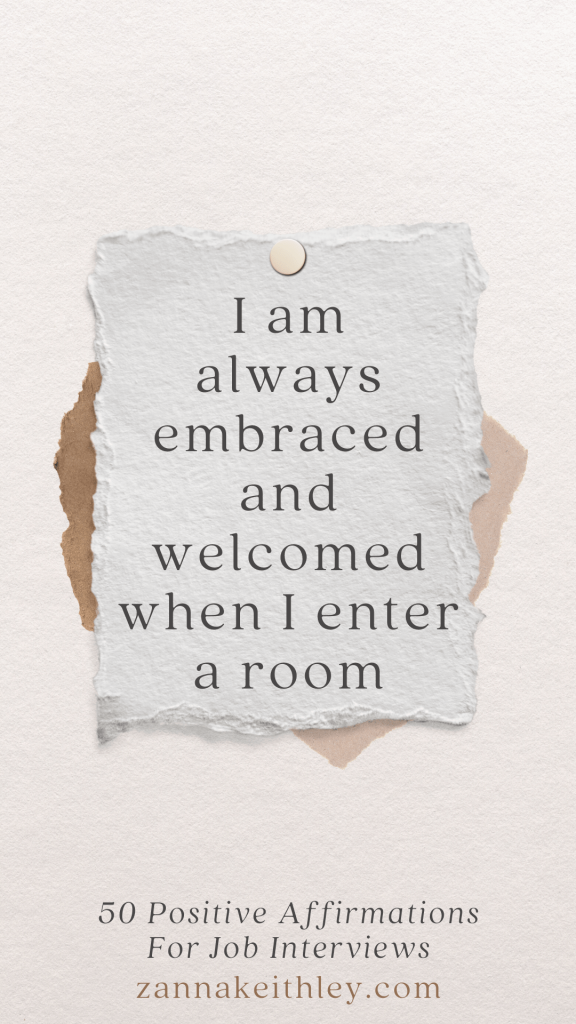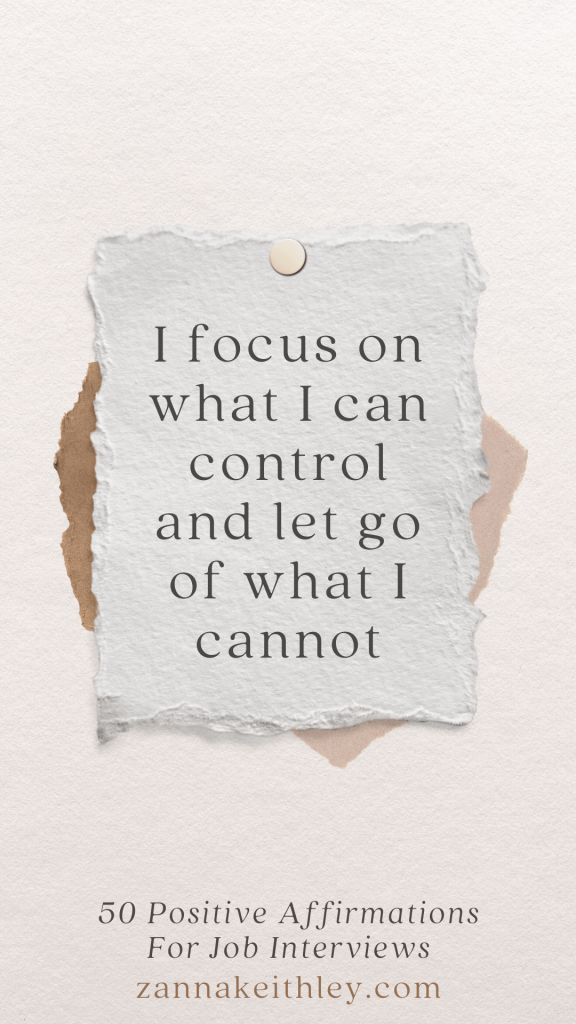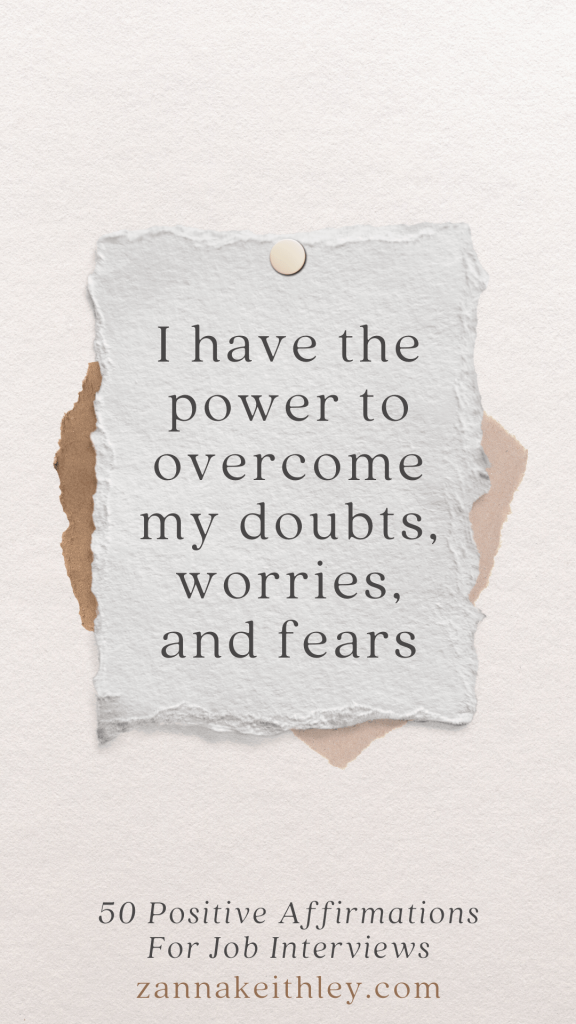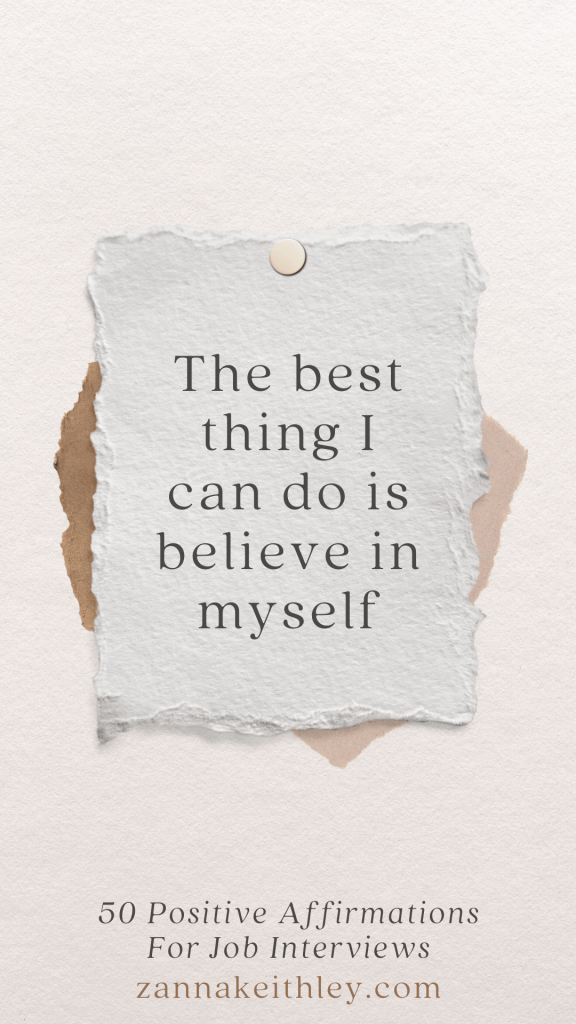 ---
For more uplifting affirmations and self-love resources, be sure to connect with me on Instagram, where I post daily affirmation stories every morning. And don't forget to follow me on Pinterest, where I'm pinning positive affirmations and empowering quotes every single day.
More Blog Posts For You
---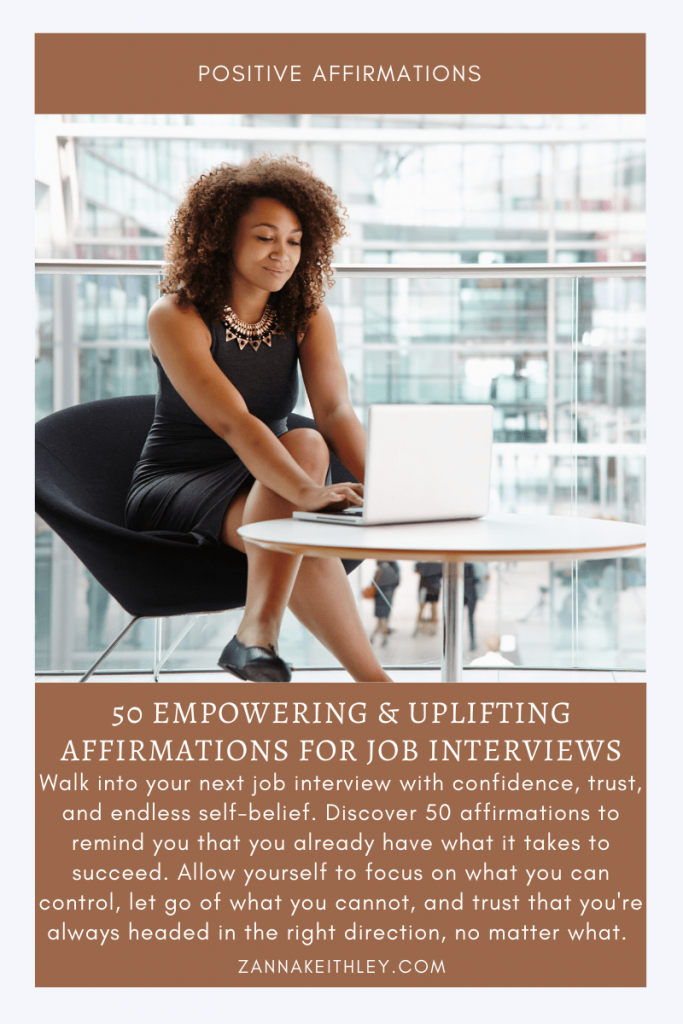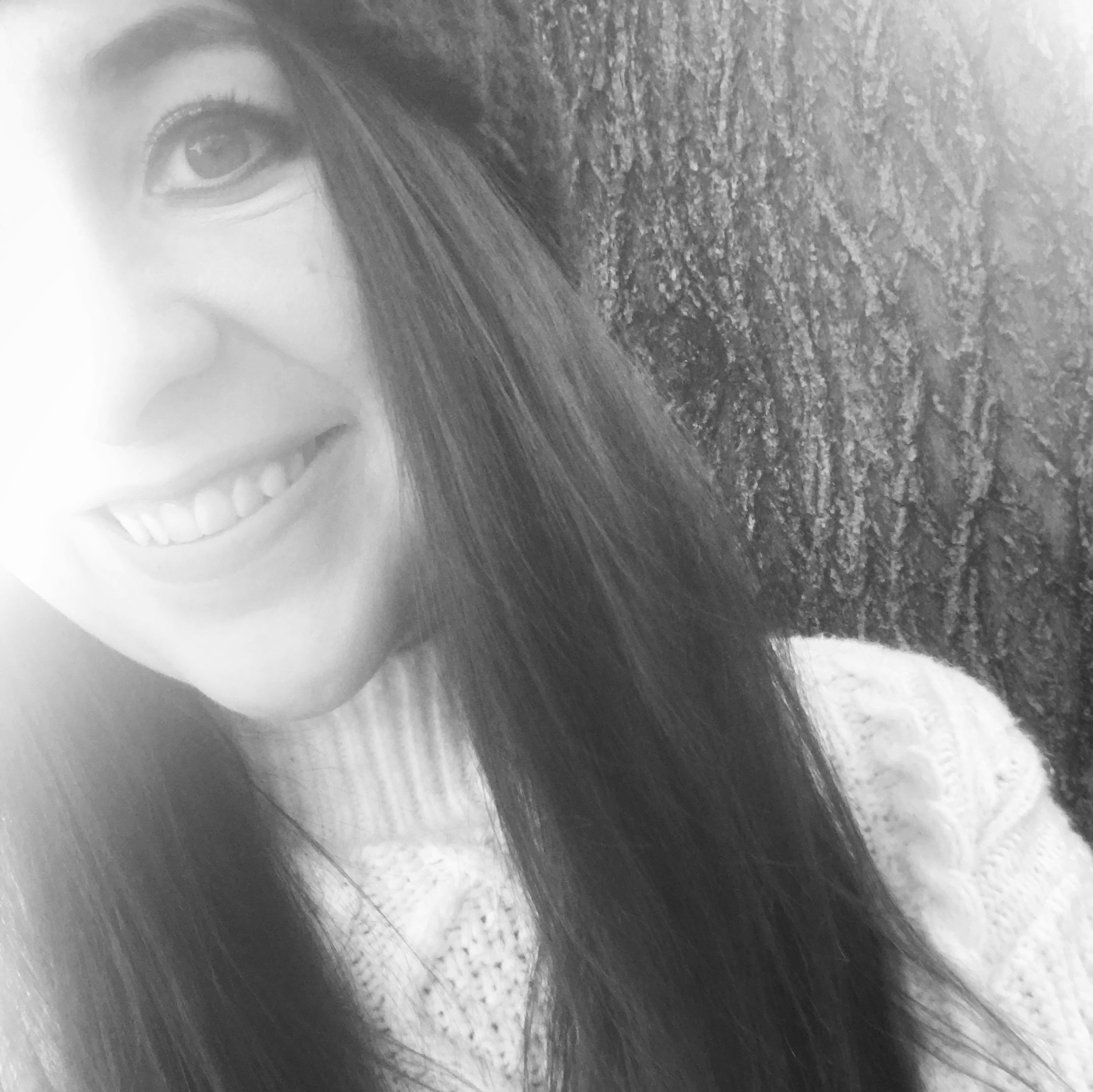 Hi, I'm Zanna! I'm a blogger/freelance writer living in Boise, Idaho. My mission is to help you break through the barriers holding you back from accessing infinite abundance and to inspire you to gather the courage and confidence to follow your dreams.